Chocolate banana bread had to be made. I couldn't take it anymore!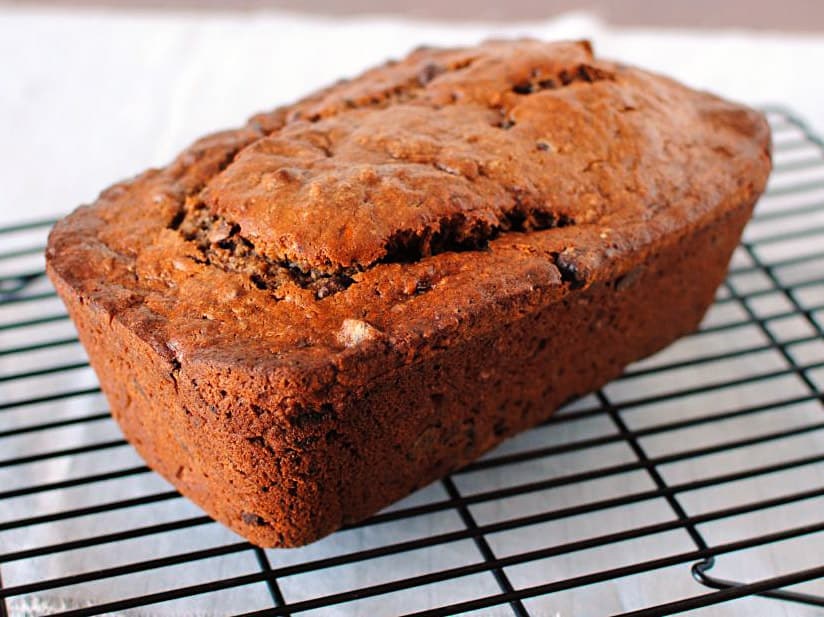 There are a billion food posts right now on Foodgawker, Tastespotting and Foodbuzz all featuring bananas. We all know this house is a fruit free zone but OMG, I really really needed some banana bread in my life, and it had to involve chocolate.
So the other day I went to the market and actually purchased bananas.
I know! I wasn't given someone's old bananas, I actually paid $0.66 for bananas! (I even accosted some poor woman while I was at it asking how long it takes for a banana to go from green to brown. She looked at me like I was dumber then a bag of bricks.)
After securing my bananas and waiting a few days for them to turn brown, I was shocked to find that not many of my current on hand cook books had recipes for banana bread or muffins, much less a recipe for chocolate banana bread. It was narrowed down to Baked and Baking Illustrated rather quickly.
Baking Illustrated won only because I wasn't feeling espresso powder at the time.
Chocolate Banana Bread
Inspired by Baking Illustrated, obliterated and destroyed by me
Ingredients:
2 cups unbleached All-purpose flour
10 tbs sugar
3/4 teas baking soda
1/2 teas salt
2 1/2 ounces grated bittersweet chocolate
1 1/2 cup semi-sweet chocolate chips
3 very ripe bananas, mashed
1/4 sour cream
2 eggs
6 tbs (3/4 stick) unsalted butter, melted and cooled
1 tbs Kahlua, or other coffee flavored liquor
Preparation:
Preheat your oven to 350. Great the bottom and sides of a 9×5 loaf pan.
Whisk flour, sugar, baking soda, salt, grated chocolate, and chocolate chips together in a large bowl; set aside.
Mix the mashed bananas, sour cream, eggs butter and Kahlua  with a wooden spoon in a bowl. Lightly fold the banana mixture into the dry ingredients with a rubber spatula until just combined and the batter looks thick and chunky. Pour batter into the prepared load pan.
Bake until loaf is golden brown an a toothpick inserted comes out clean, about 55 minutes*. Cool in the pan for 5 minutes, then transfer to a wire rack. Serve warm or at room temperature. (The bread can be wrapped with plastic wrap and stored at room temperature for up to 3 days.)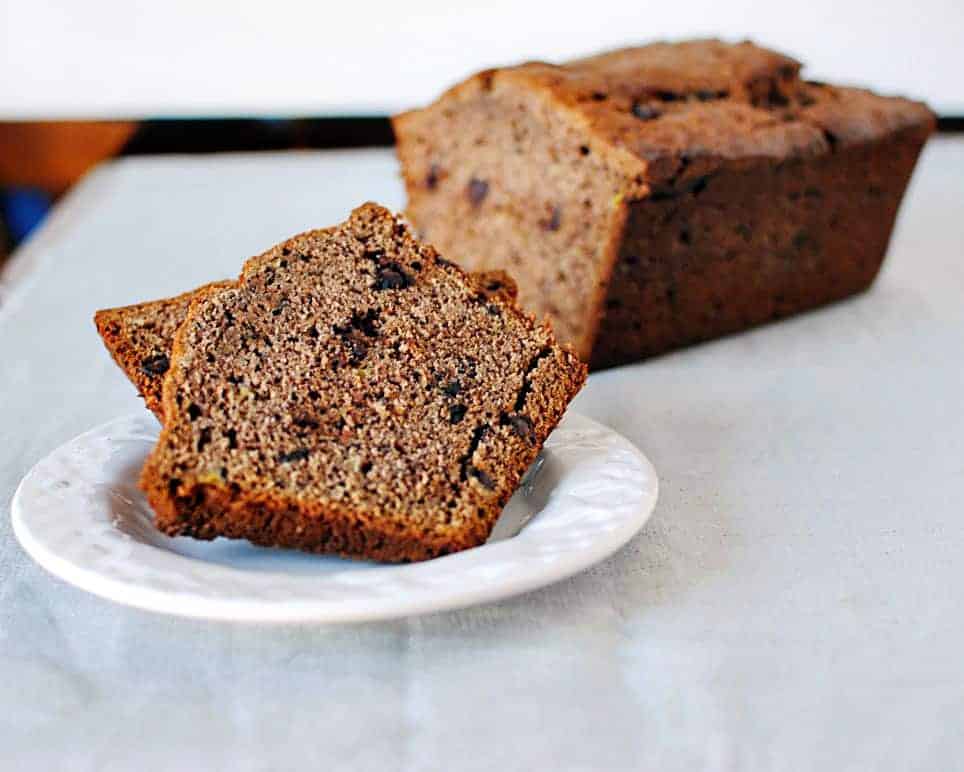 *Baking was tricky for my loaf. It took 1 hour and 5 minutes to finish. Normally, my oven cooks things fast, but the center of this bread did not want to set for me.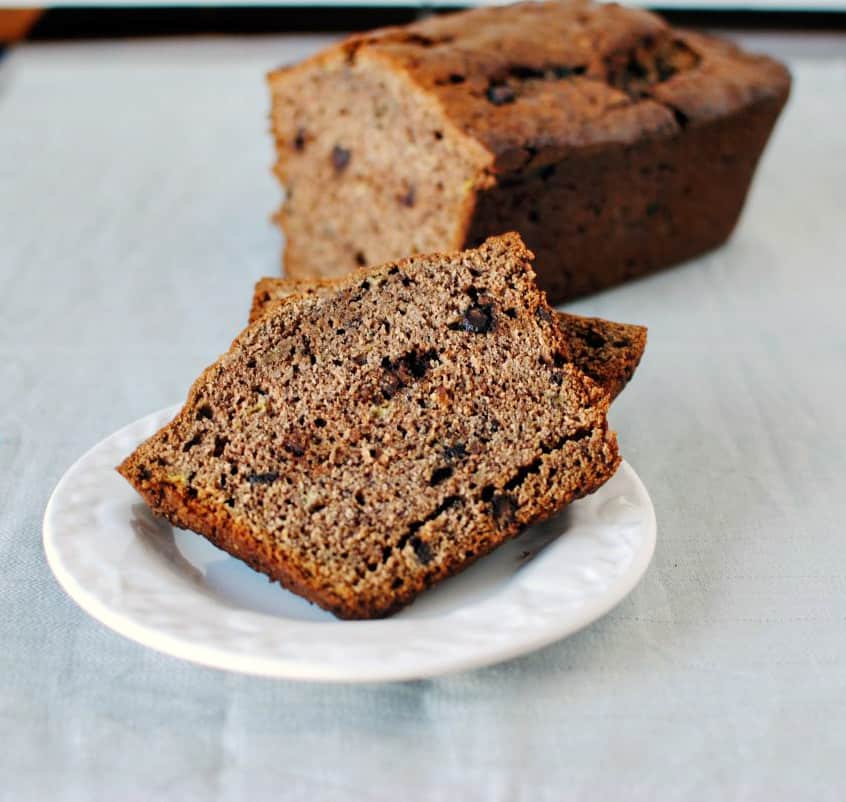 Fail for me on this one because I am pretty sure I jumped the gun on the bananas. Though they were spotty and brown, the banana flavor didn't permeate through the bread in the way that I wanted. The Kahlua was a nice touch, and so were the chocolate chips, but this was not the chocolate banana bread that I was longing for.
It did have a great crust, though. I guess I'll just have to try again. Dang.