This post is being included on Beantown Bakers Power of Pink challenge! She is donating $100 to a charity chosen by the winner! (How awesome is that?)
We're going pink for this weeks round of things I'm diggin' and Breast Cancer Awareness. Cassie from Bake Your Day and Erin from Dinners Dishes and Desserts put together a great round up of posts to bring some awareness to the cause for National Breast Cancer Awareness Month.
So today – and for this week – we're going pink for breast cancer awareness.
Check out the other bloggers participating in this weeks round up with the link up below!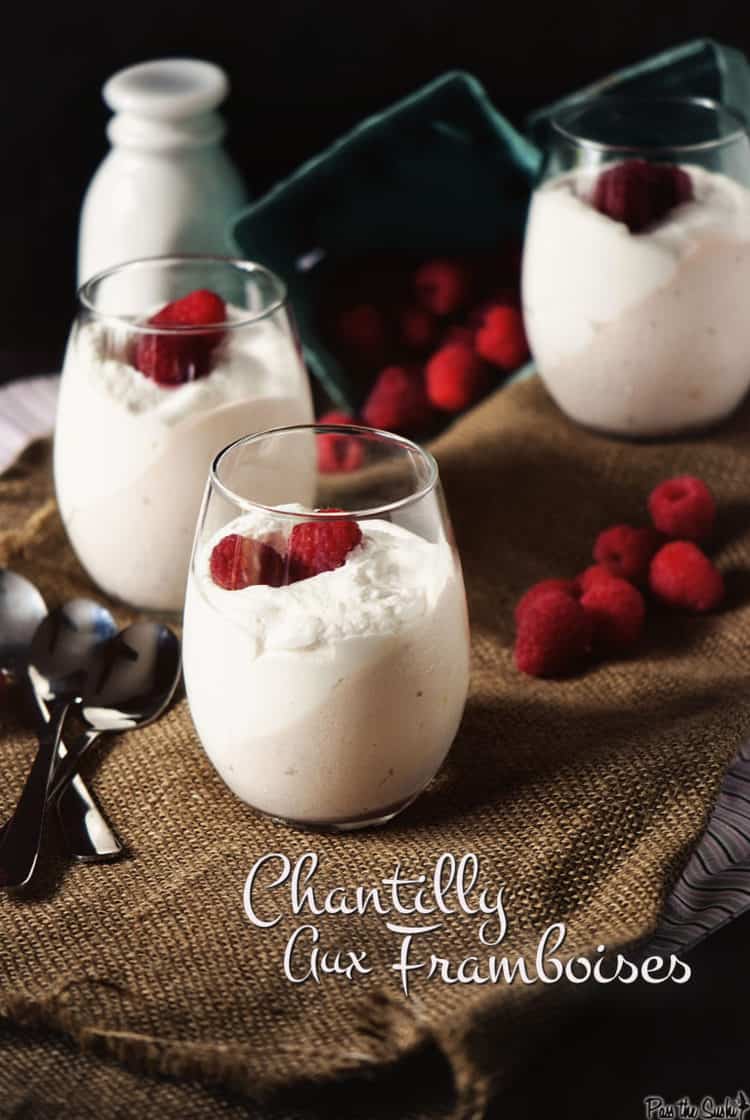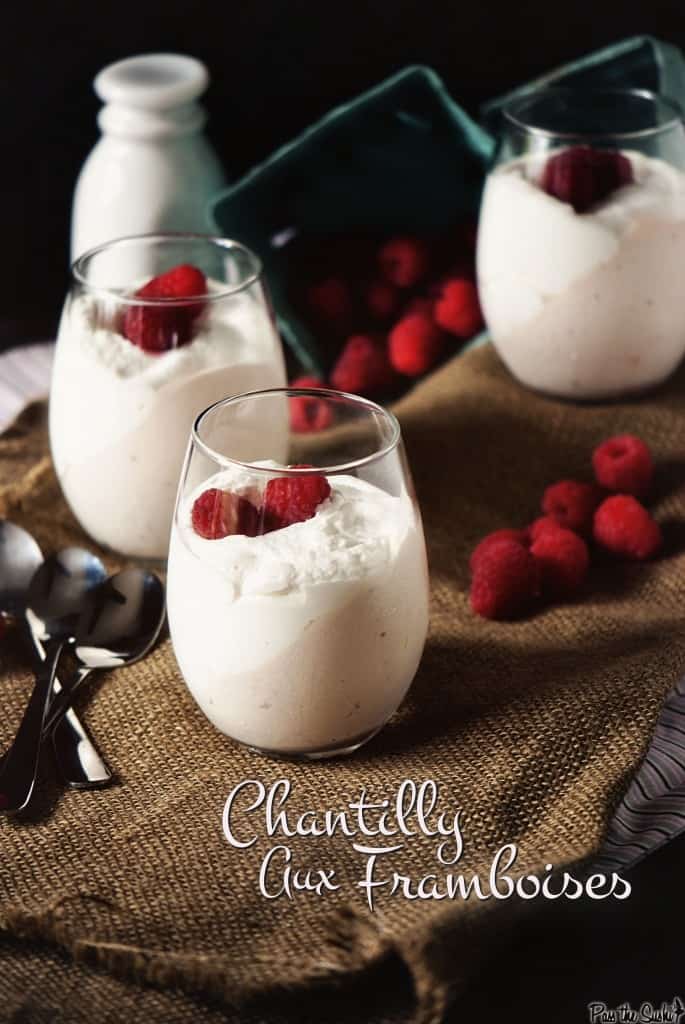 This chantilly aux framboises was a request from a friend of mine who found the fabulous SprinkleBakes blog and fell in love. I really wanted a pink post for our Breast Cancer Awareness round up and my friend was really in need of a dessert or two so this was an easy pick. (That's not saying that I didn't have a back up plan seeing as I had no idea what chantilly or framboises were before today. Sounds like something you'd find tucked away in the lingerie drawer to me.)
Chantilly Aux Framboises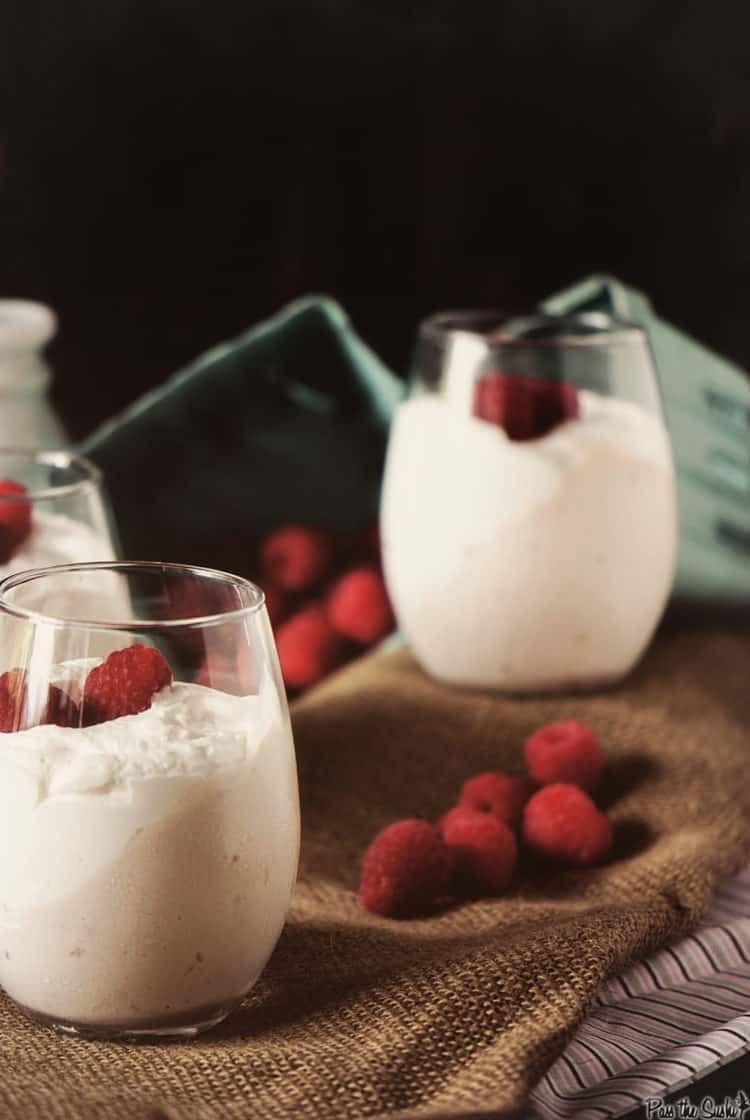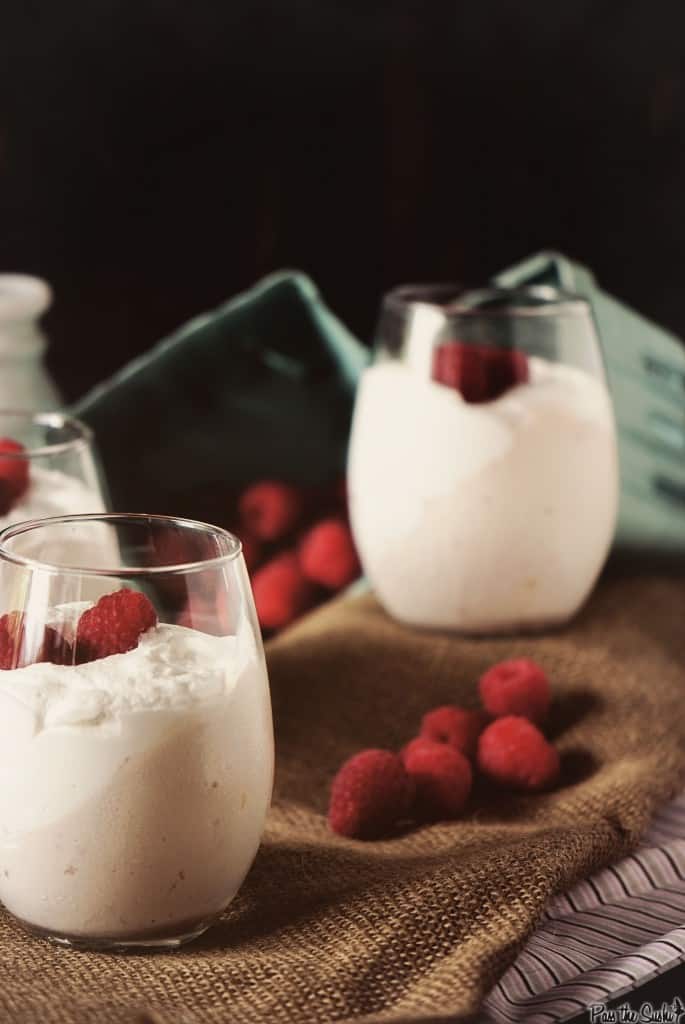 From Sprinkle Bakes who adapted it from Mastering the Art of French Cooking by Julia Child
Chantilly or Crème Chantilly is whipped cream. So don't let yourself be terrified by the name of this recipe. Just practice saying it a few times with confidence and be prepared to impress the hell out of your guests.
Ingredients: 
3 cups fresh raspberries
2/3 cup sugar, the finer the better (run your sugar through a food processor)
8 egg yolks
2 1/2 cups chilled heavy whipping cream
Preparation:
Wash and drain raspberries and pulse in a food processor until pureed. Strain through a cheesecloth or fine mesh sieve into a bowl. Measure out 1 1/4 cups and chill.
If you have a proper double boiler, bust it out now, or use a heat proof bowl that will fit in a medium saucepan. Beat the yolks and sugar until the mixture is pale yellow and creamy.
Place the bowl over a pot of just simmering water. Cook, stirring constantly, until the mixture has thickened, about 12-15 minutes. Remove the bowl from heat and set into a bowl of ice water and continue to beat until the mixture has cooled and falls back onto itself again. Continue to fold until chilled.
When the mixture has chilled, beat the heavy cream in the bowl of your stand mixer until if has doubled in volume and forms stiff peaks.
Fold the raspberry puree into the chilled yolk mixture then fold in the whipped cream.
Portion the cream into a serving bowl or individual dessert cups. Cover and refrigerate for at least 6 hours or overnight. Top with fresh berries OR follow link below for tilted effect with additional cream.
If it had not been one of those days where nothing was going the way it was supposed to, I would have remembered to pick up lady fingers to layer in the bottom of these before piping the cream in.
For instructions on how to make the tilted effect, please refer to Heather's step by step tutorial here.