Blueberry cheesecake comes alive in a classic martini. This sweet cocktail is just what the crazy day ordered.
Some days, you look up baffled. Everything was going so smoothly. The chores were done, the kitchen cleaned and tidied and all that was left was to make a simple supper for you and your man. A supper you should have been able to make in your sleep with one hand tied behind your back...
and somehow, this happens...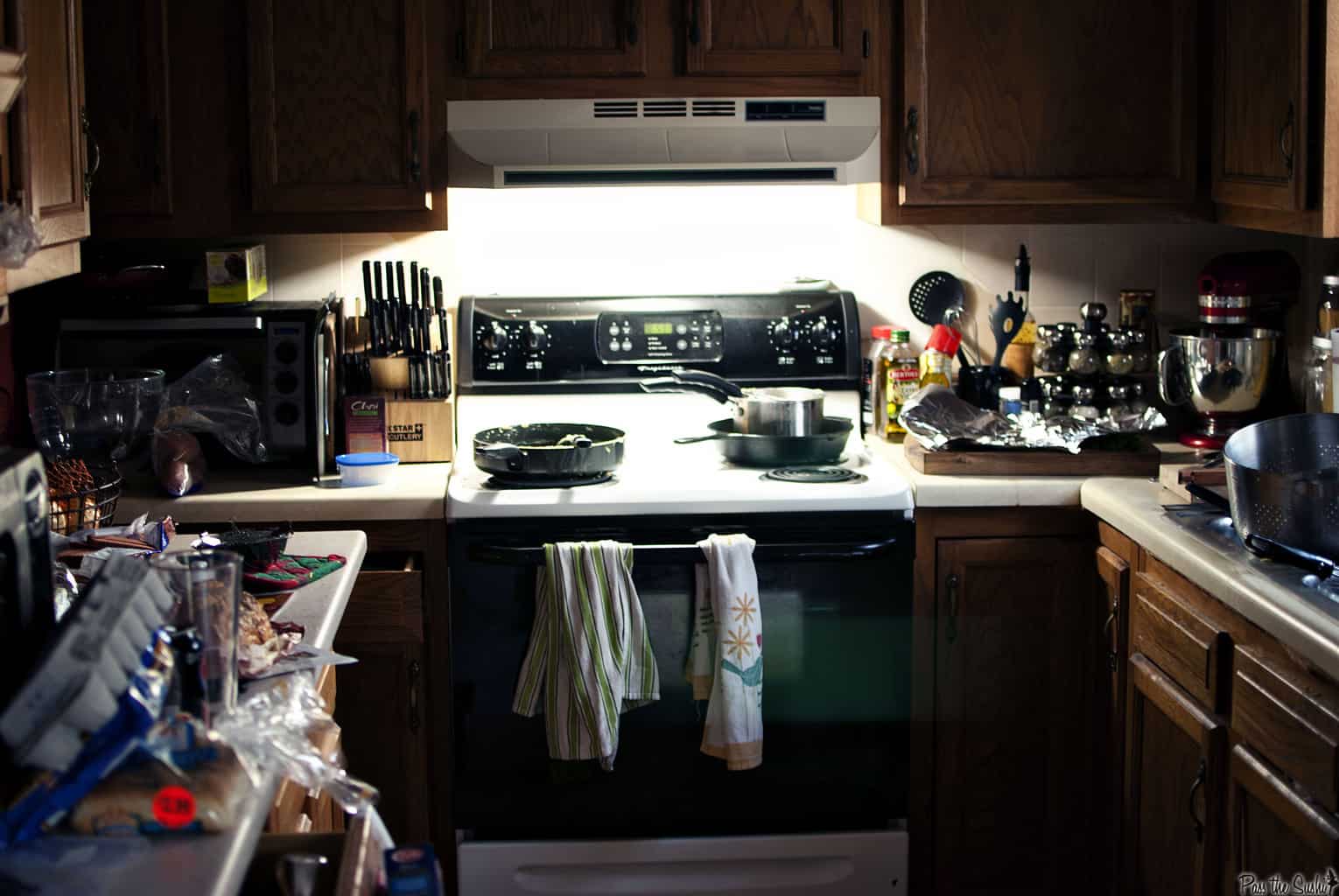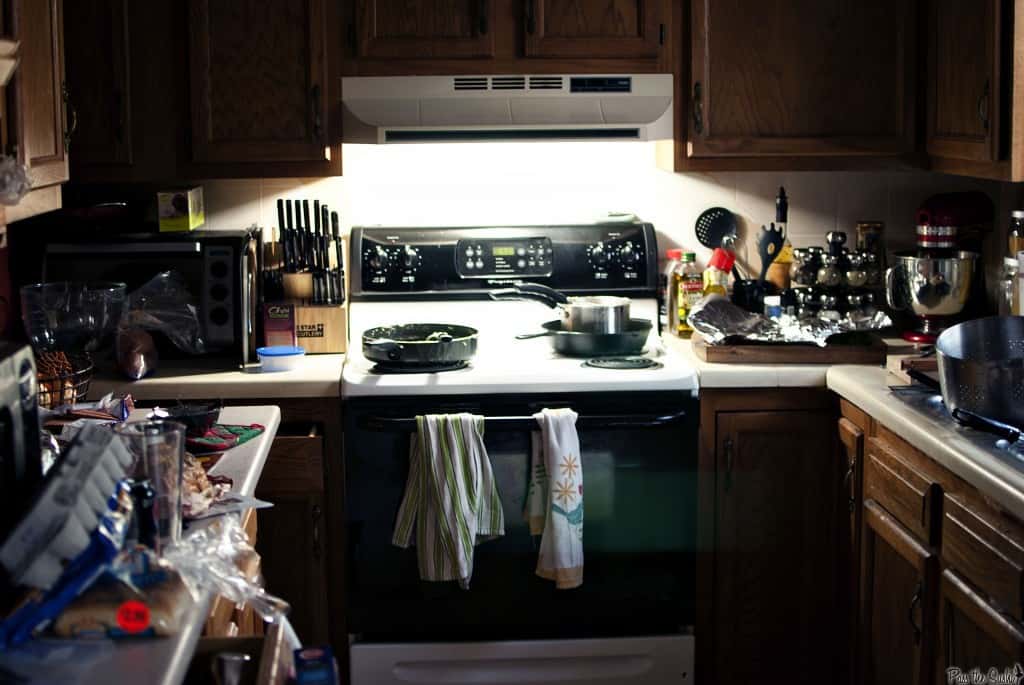 You're not sure why, or how it happened. It just did. Some freak accident tornado rolled through your kitchen and dirtied every single pot and pan within arms length - and all the forks to boot - with only one butter knife surviving to tell the tale.
That's when you decided, screw it. Throw a cocktail shaker on to that pile of things to clean up because the only way I am getting through this is with something strong. Like blueberry cheesecake, or better, a blueberry cheesecake martini.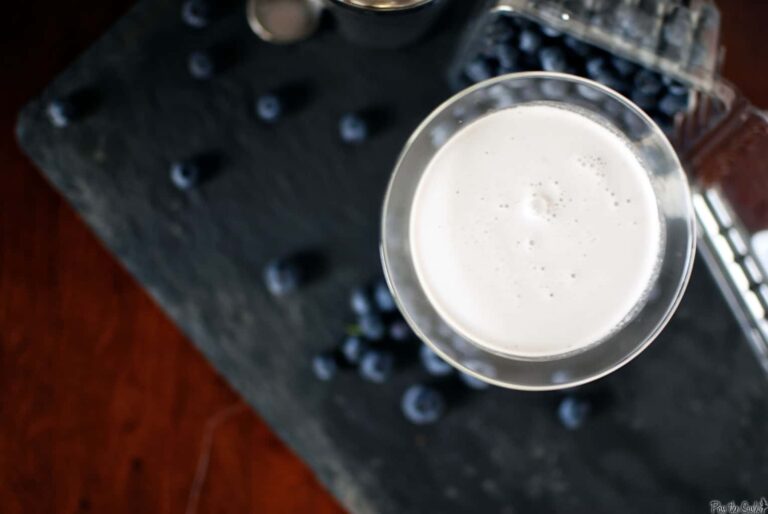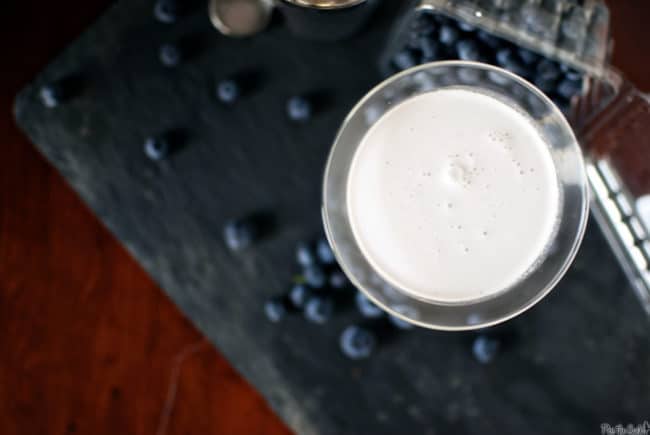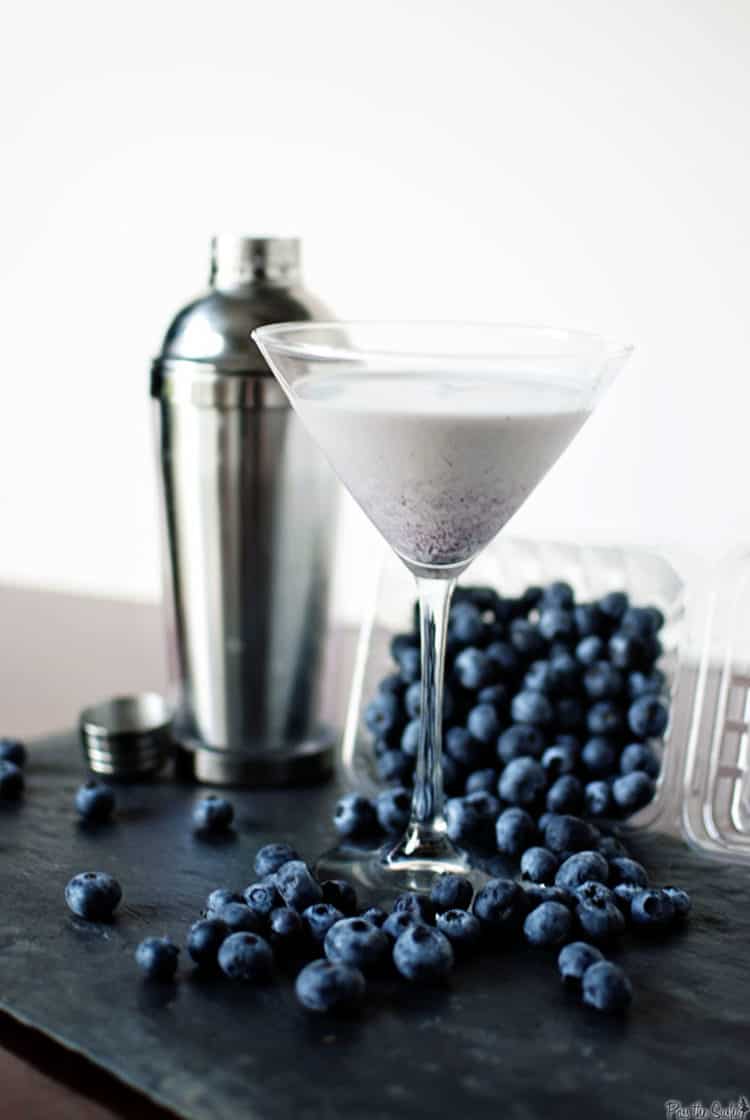 Blueberry Cheesecake Martini

From Daydreamer Desserts
Ingredients:
5 ounces vanilla vodka
2 ounces heavy cream
1 ounce coffee liqueur
½ ounce strawberry liqueur
2 tablespoons blueberry preserves or jelly
fresh blueberries for garnish (optional)
Preparation:
Combine ingredients into a cocktail shaker filled half-way with ice.
Shake for 30-40 seconds and serve into a martini class.Garnish with fresh blueberries
True story. Swear to God.