Chocolate peanut butter fudge is the perfect combination of chocolate and peanut butter in the world's perfect confection – fudge.
My father is in charge of certain things in our household. Always has been, always will be. The grill is his. The smoker, don't touch it. You know, those manly things. Oh, and there's the baked goods and candy.
It's sick really – but the man can bake like there is no tomorrow. His pies, pastries, cookies and brownies are something I have not been able to recreate in all of my failed attempts and moments of brilliance in the kitchen. He just has the magic touch.
Guess that post from Chow earlier this week wasn't all right because my dad doesn't dilly dally around the kitchen trying to come up with a formula. The man has perfection down.
One of the things that is his is his double layer chocolate and peanut butter fudge. For (at least 25) years every holiday season someone asks for a batch and dad sets to work in the kitchen making it. It had been a mystery to me how he always came back from his methodical period in the kitchen with perfect little trays of decadent fudge.
Until now.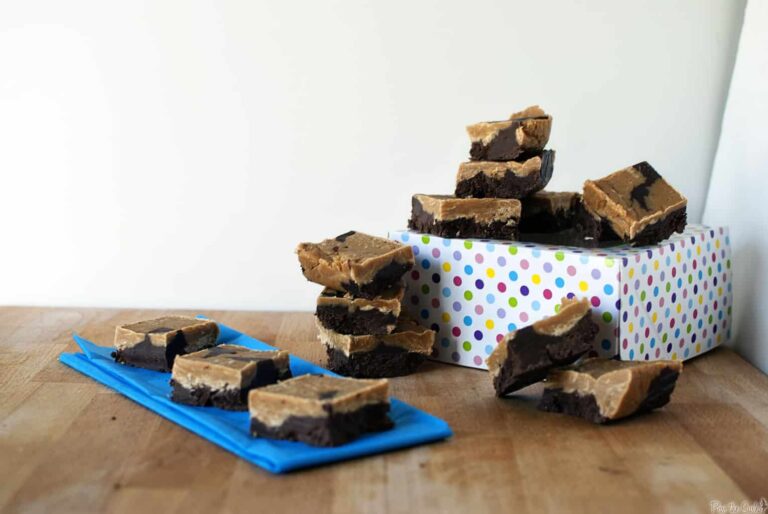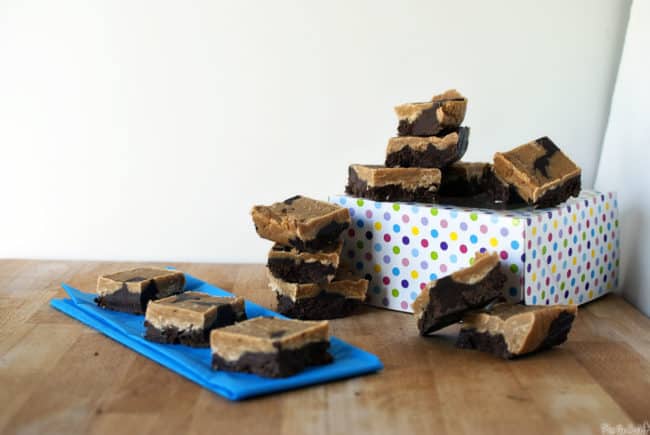 Ha! I can do it too – and with short cuts! And without layers! So there!

Chocolate Peanut Butter Fudge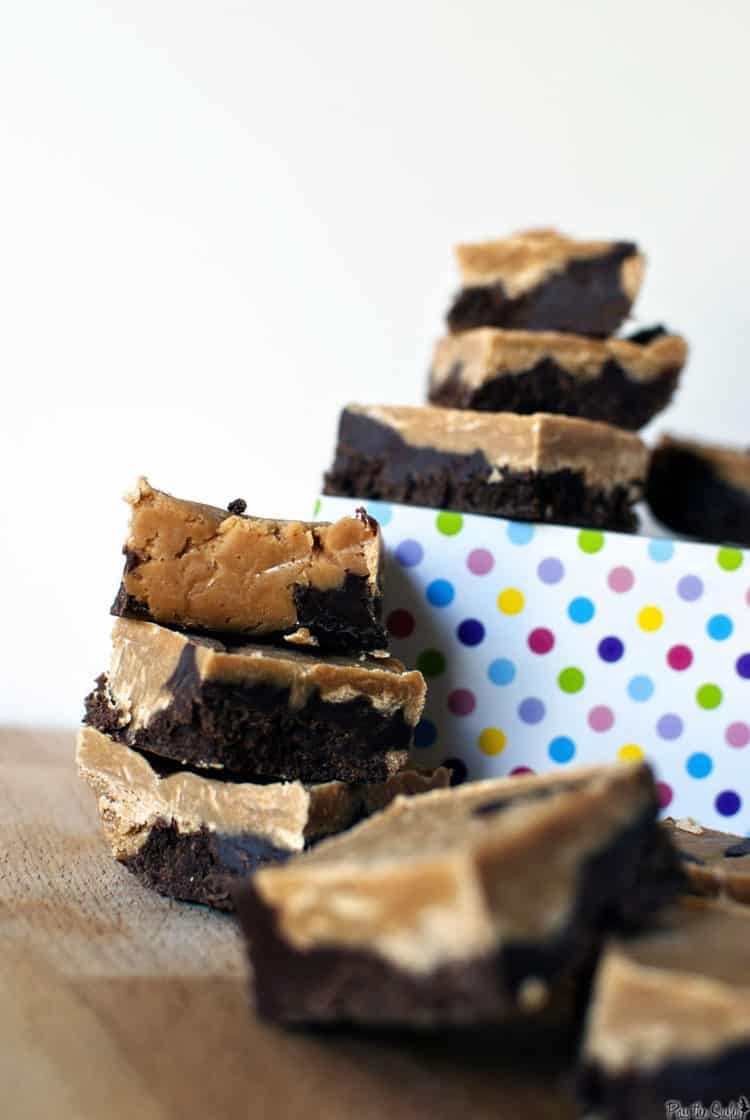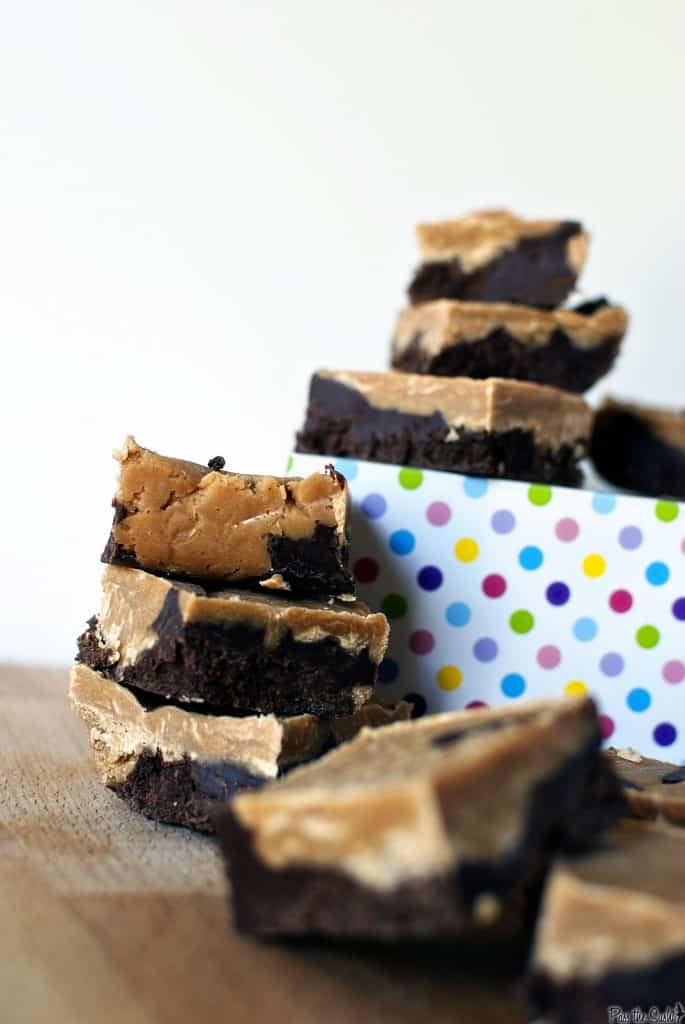 from Food Network Magazine June 2011
Ingredients:
Unsalted butter, softened, for brushing
1 14-ounce can sweetened condensed milk
2 cups bittersweet chocolate chips
2 pinches salt
2 cups peanut butter chips
Preparation:
Line an 8-inch-square baking pan with foil, pressing it into the corners and up the sides; leave an overhang on 2 sides. Brush the foil with butter.
Combine 3/4 cup condensed milk, the chocolate chips and a pinch of salt in a medium saucepan. Combine the remaining condensed milk, the peanut butter chips and a pinch of salt in a separate saucepan. Put both pans over low heat and cook, stirring occasionally, until the chips are melted and smooth.
Spoon the chocolate mixture into the prepared pan, leaving spaces between the spoonfuls. Spoon the peanut butter mixture into the gaps. Brush an 8-inch square of parchment paper with butter and lay it directly on top of the fudge; press to flatten evenly and fill any gaps. Refrigerate until firm, about 45 minutes. Lift the foil to remove the fudge from the pan and cut into 1-inch squares. Store up to 1 week in an airtight container.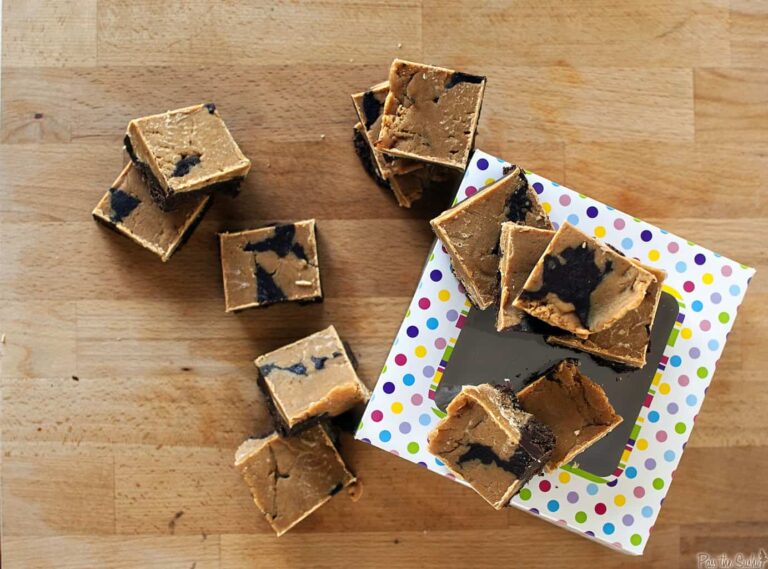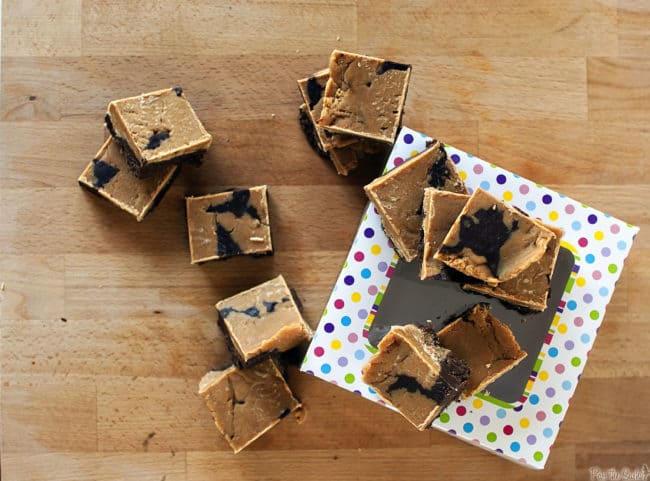 All gloating up there aside, this is one of those moments I'm happy dad doesn't read my blog. Na na na na bo bo.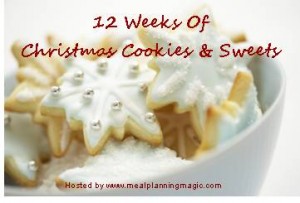 Please go check out all the other awesome post in this weeks collection of holiday goodies!