Spinach artichoke dip is a snack dip that everyone loves. This Olive Garden copy cat recipe will have you staying home rather than eating out to get your fill of it!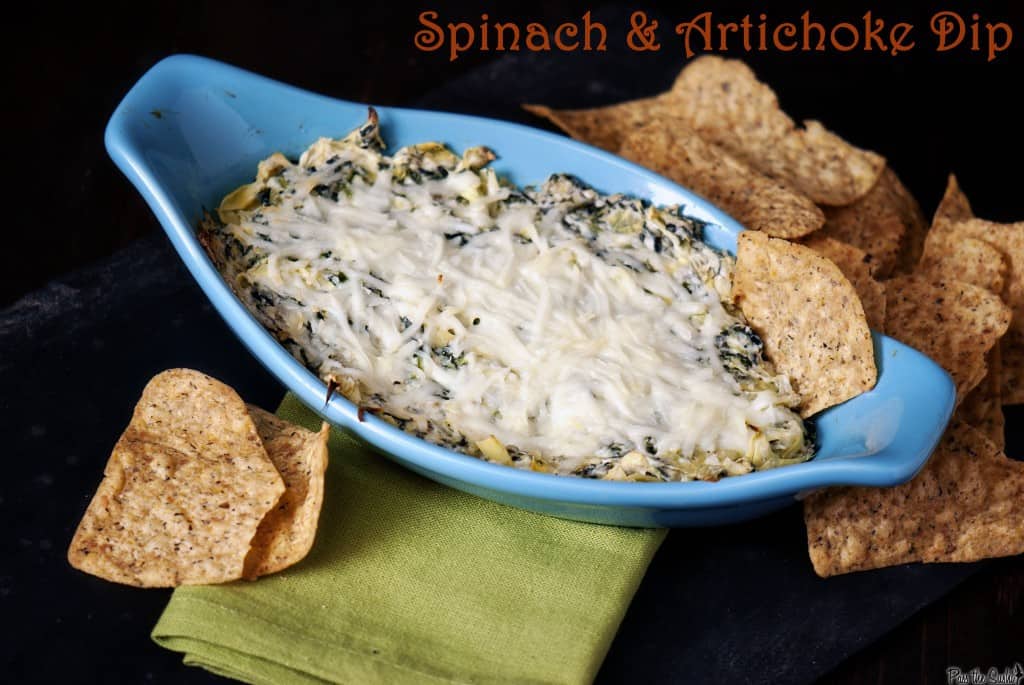 I warned you, and it happened – the evil Olive Garden across the street is open for business. I am not to be trusted. The idea of unlimited bread sticks, bowls of hearty soup, and a premixed martini certainly all sound like a good thing. In reality, we know the guilt that comes with Olive Garden is not exactly the best thing for anyone.
Pasta dishes are not hard to make at home and heavy cream is something we should never have in copious amounts anyway. Not to mention, the idea of waiting 45 minutes less than 20 feet from my front door for supper seems rather ironic to me. So, in order to curb my inner fat kid's craving for a carbohydrate feast, I set out to make my own Olive Garden specialties.
This spinach artichoke dip would make a perfect appetizer for your holiday meal. Something you could throw down right before Thanksgiving, Christmas, or as I did, eating it the moment I was done snapping these pictures. It is also a great topping for homemade pizza.
So as far as the classic Italian fare Olive Garden goes, I can wait until the local excitement dies down, the line gets a little shorter, and I run out of recipes in my reader before I go over and indulge.
In the meantime enjoy this spinach artichoke dip in less time than it would take to get a table.

Spinach Artichoke Dip – Olive Garden Copy Cat Recipe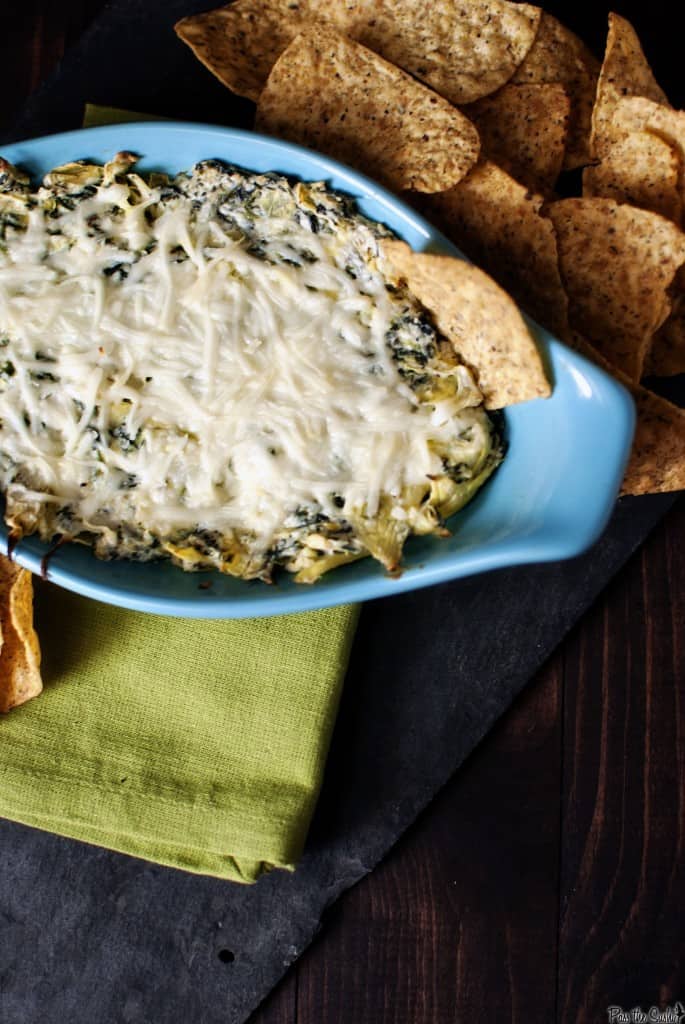 from CD Kitchen
Ingredients:
1 8-oz block cream cheese, room temperature
1/4 cup mayonnaise
1/4 cup Parmesan cheese
1/4 cup Romano cheese
1 clove garlic,  finely minced
1/2 teas dried basil, 1 tablespoon fresh basil
1/4 teas garlic salt
1 14-oz can artichoke hearts, drained, coarsely chopped
1/2 cup frozen chopped spinach, thawed and well drained
salt and pepper, to taste
1/4 cup mozzarella cheese, grated
Preparation:
Preheat oven to 350 degrees F. Spray a pie plate, or small casserole dish with cooking spray.
In the bowl of a stand mixer, beat the cream cheese until creamy, 3-5 minutes. Add the mayonnaise, Parmesan, Romano cheese, garlic, basil, and garlic salt and mix until fully incorporated.
Remove the bowl from the stand mixer and fold in the artichoke hearts and spinach. Season with salt and pepper to taste. Pour into prepared baking dish and top with mozzarella cheese.
Bake for 25 minutes, until the top is browned and bubbling. Serve with chips or toasted bread.