Oh, I know what you're thinking, 'Oaaaatmeaaaal." Sigh, "But Kita, we don't come to your blog for oatmeal." but trust me on this one. Besides, if it was all 'Manwiches' and deep fried lasagna this blog would be all about my cardiac arrest and struggle with opening Lean Cuisine boxes.
I'd like to believe that I could eat a cheeseburger every night but that simply isn't an option. Sure indigence is fun, but we have too keep it straight and narrow if we want Handsome to stick around to build me something new and spiffy (or fix that bike that's been hanging in the garage for a few weeks now *hint hint wink wink*).
If you've been reading Pass the Sushi, you'll know I'm not a fan of the first meal of the day and often skip it until lunch, but oatmeal was something I though I loved. And I did. For a few bites and then I remembered I'm not a fan of breakfast. I'm trying though!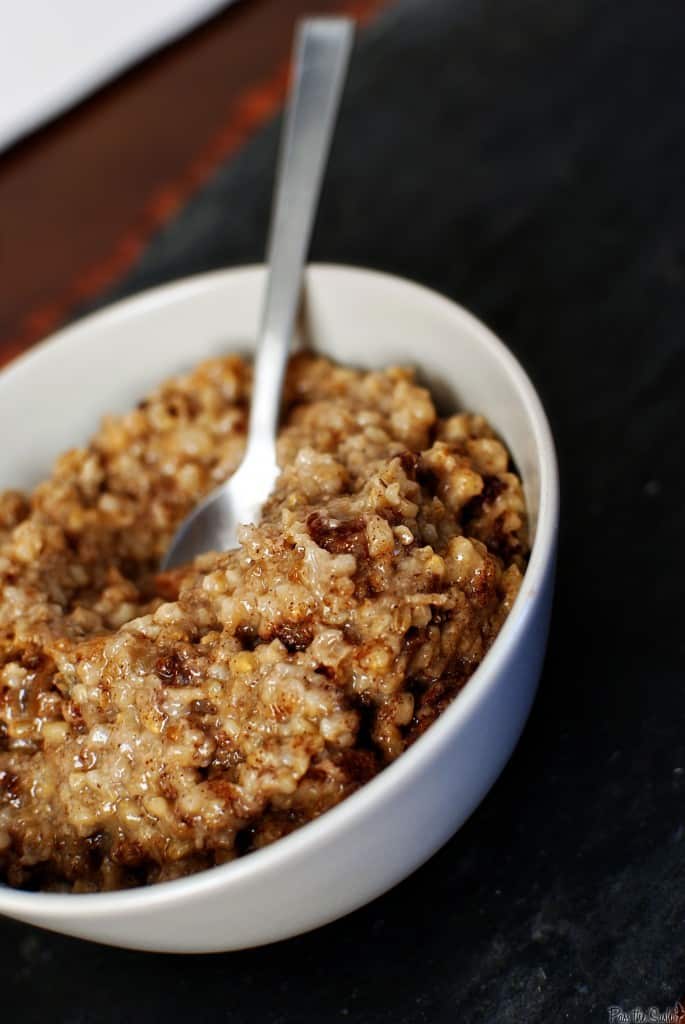 Overnight Apple-Cinnamon Oatmeal
from The Yummy Life
Ingredients:
2 apples, peeled, cored, cut into 1/2-inch pieces (2-1/2 to 3 cups chopped)
1-1/2 cups fat-free milk
1-1/2 cups water 1 cup uncooked steel-cut oats
2 tablespoons brown sugar
1-1/2 tablespoons butter, cut into 5-6 pieces
1/2 teaspoon cinnamon
2 teaspoons ground flax seed
1/4 teaspoon salt
Optional garnishes: chopped nuts, raisins, maple syrup, additional milk or butter
Preparation:
Coat inside of 3-1/2 quart (or larger) slow cooker with cooking spray. Add all ingredients from apples to salt to slow cooker. Stir, cover, and cook on low for 7 hours.
Spoon oatmeal into bowls; add optional toppings, if desired.
Refrigerate or freeze leftovers. To reheat single servings: Put 1-cup cooked oatmeal in microwave proof bowl. Add 1/3 cup fat-free milk. Microwave on high for 1 minute; stir. Continue cooking for another minute, or until hot. Recipe can be doubled in 6-quart or larger slow cooker. Increase cooking time 1 hour.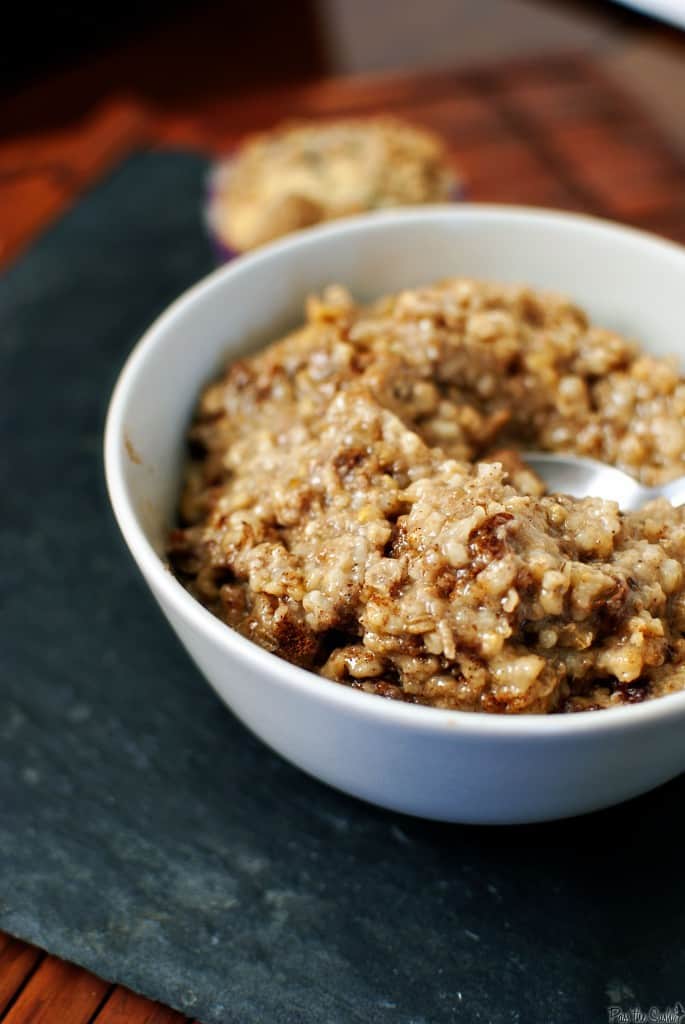 This oatmeal is packed with flavor, has a great texture, reminded me of childhood breakfasts and was something I wanted to love. Maybe if I work in small doses I'll get there. In the meantime help yourselves, there's plenty of leftovers. 😉