Banana cupcakes with creme fraiche frosting are a dessert to love. Tender cupcakes are laced with coconut and topped with sweet frosting. They are here to stay!
Some days, we just need a cupcake. Actually, most days we need a cupcake. And why not? They are a great portion of sugary delight, have just enough frosting, and come in so many awesome flavor combinations. To those people that think cupcakes have been dethroned by pies, French macarons, and whoopie pies,  I say ha!
Even Matt Lewis of the epic cook book Baked and of the amazing Baked bakeries says cupcakes are here to stay. He said so in this article on Eat Me Daily and again on Eater, in this article.
Personally, cupcakes are here to stay for me because:
They are awesome. Duh.
They allow me to eat delicious flavors without the task of making a beautiful cake.
They are relatively cheap to make.
I don't like fruit, except for a banana now and then.
That means most pies are out.
Pies don't really fit into muffin tins.
And they don't transport as easily as a cupcake.
Lets not get me started on French macarons. We'll just say I don't get them.
But banana cupcakes. I definitely get them!
Especially when they're topped with creme fraiche frosting. Oh yeah.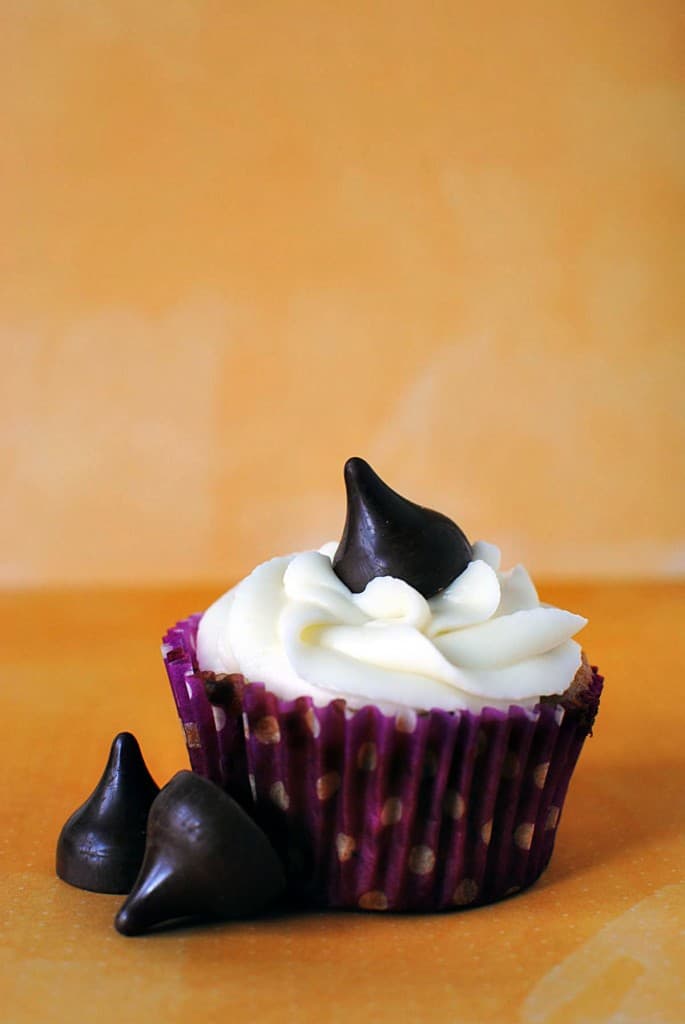 Banana Cupcakes
Discovered on Sweetest Kitchen Adapted from Food Network
Ingredients:
1 cup all-purpose flour
1/2 teaspoon baking powder
1/2 teaspoon baking soda
1/4 teaspoon salt
1 stick butter, softened
1/2 cup sugar
1/4 cup sour cream
1 1/2 teaspoons vanilla extract
2 large eggs
2 large ripe bananas, peeled, and mashed
1/2 rounded cup sweetened, shredded coconut
1 fresh banana, sliced, for decoration
Preparation:
Preheat the oven to 350F (180C). Line 1 (12-cup) muffin pan with paper cupcake liners.
In a medium bowl, combine the flour, baking powder, baking soda, and salt. Set aside.
In a large bowl, add the butter and the sugar. Beat with a hand-held mixer until combined. Add the sour cream and the vanilla extract. Slowly beat in the eggs, 1 at a time. Incorporate the dry mixture and wet mixtures together until thoroughly combined. Add the bananas and shredded coconut, being careful not to over mix. Using an ice cream scoop, fill each cupcake liner 3/4 way full. Bake in the preheated oven until the tops turn golden-brown and when a toothpick, inserted in the middle of the cupcake, comes out clean, about 20 minutes. Remove the cupcakes from the oven to a wire rack and let cool before frosting.
Creme Fraiche Frosting
Adapted from Sweetest Kitchen
Ingredients:
8 oz creme fraiche
1/4 cup confectioners' sugar
Preparation:
Combine creme fraiche and confectioners sugar in the bowl of an electric mixer. Using the whisk attachment, whisk until thick and creamy, being careful not to overmix or it may become grainy. Use immediately.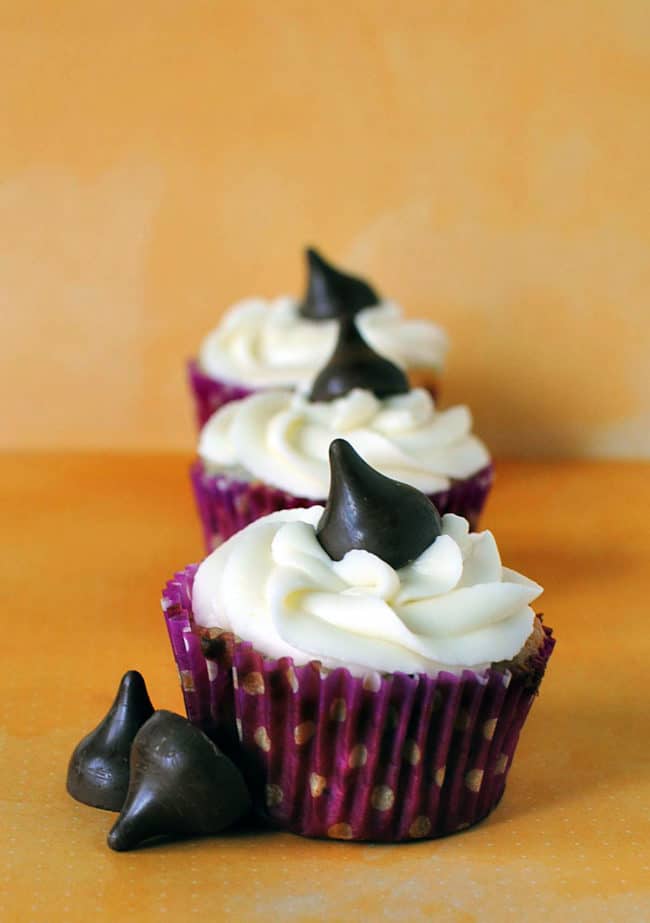 Banana cupcakes with creme fraiche frosting? Yeah, cupcakes are here to stay.