Smoky cola beef jerky is a delicious, homemade beef jerky snack that you can make with your backyard grill or smoker.
Enchiladas, bacon in brownies and now 'jerky' - yeah, my inner carnivore was at its finest when planning the posts this week. I promise I'll make it up to all of those sweet tooth people tomorrow with something just as ridiculous.
Now, on to the smoky cola beef jerky!
This week's Summer Grilling item was actually supposed to be saved for next week, which I am calling #manfoodweek as we prepare for Father's day.
But that would have been a lie, because I was making this smoky cola jerky for a woman. My stepmom loves Wild Bill's beef jerky, so the moment I saw this recipe, I knew I had to try it. It's not really dehydrated meat, but it's pretty darn tasty. My stepmom appreciated the discovery in her fridge, picking up on the sweet and smoky cola taste when she snacked on it.
I know that I am personally guilty of taking more than my share when taste testing this recipe.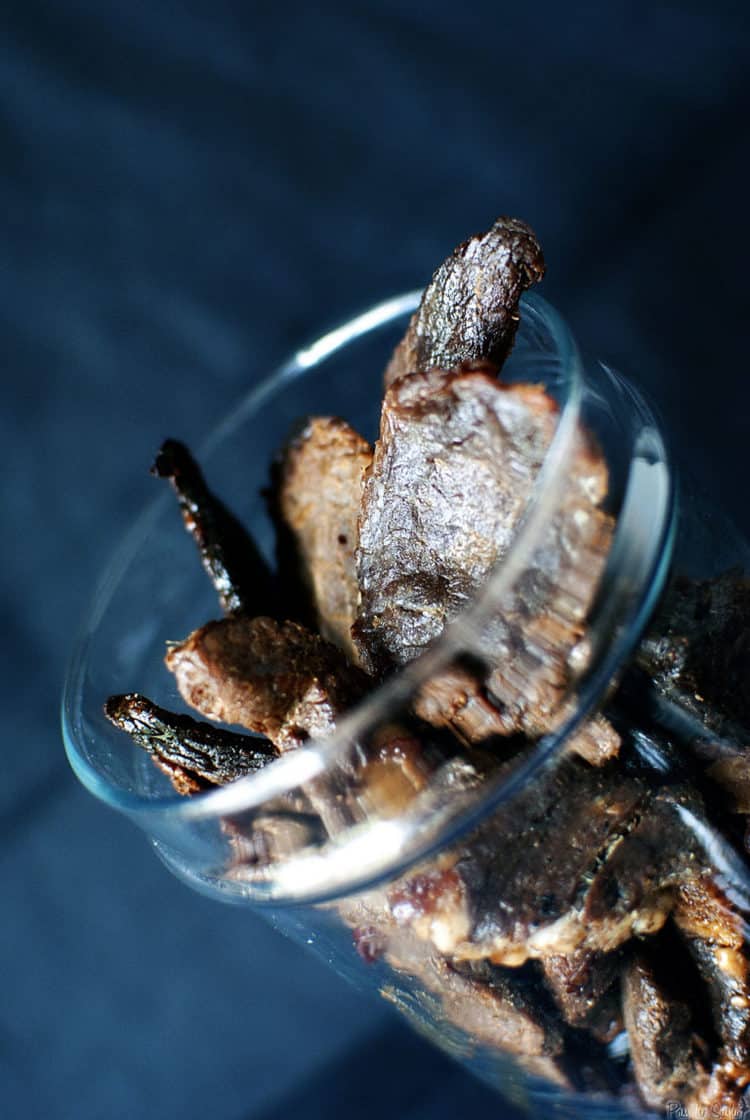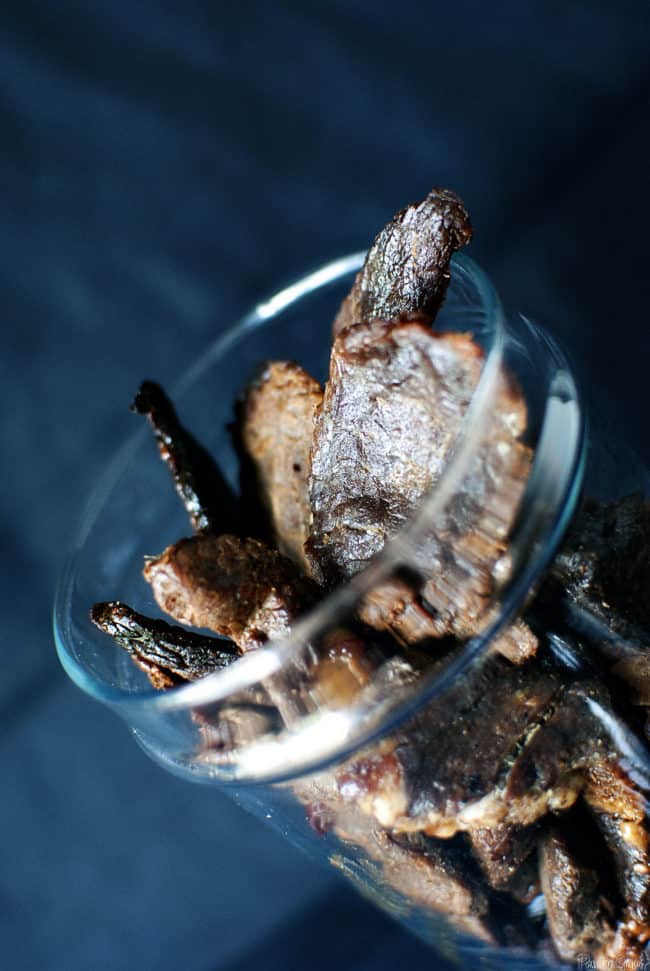 Smoky Cola Beef Jerky Recipe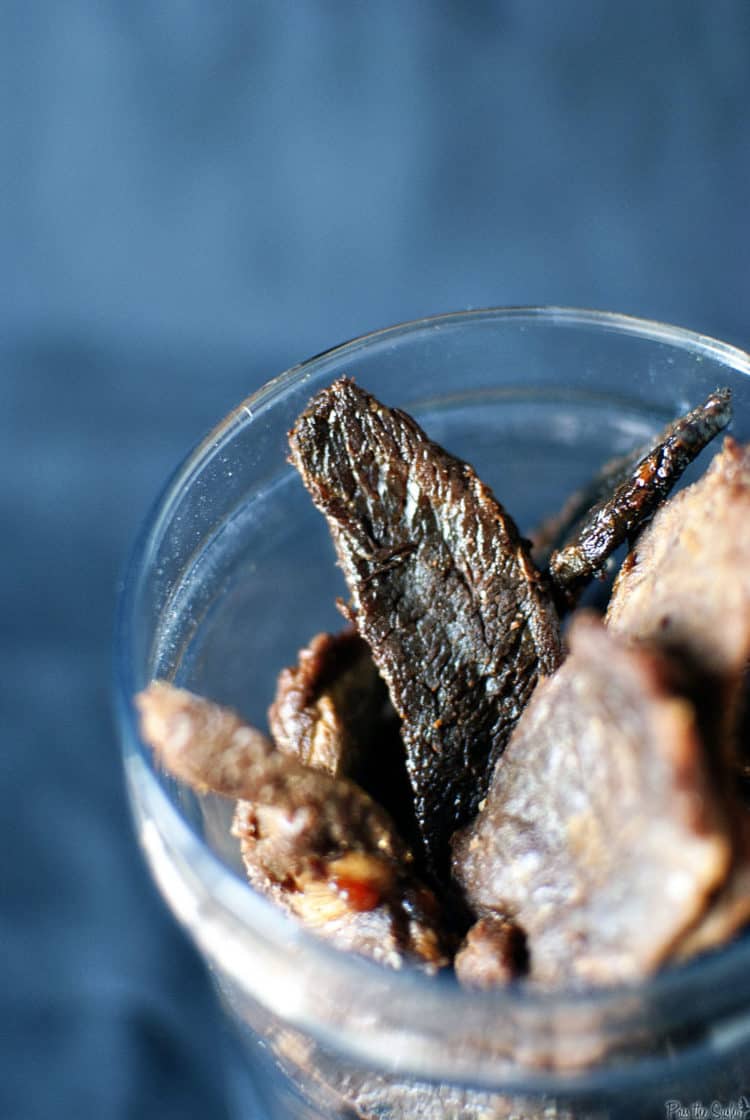 from Food Network Magazine
Ingredients:
1 cup cola
⅓ cup soy sauce
⅓ cup rice vinegar (not seasoned)
¼ cup honey
Kosher salt
1 to 2 chipotle chiles in adobo sauce, coarsely chopped
1 teaspoon smoked paprika
1 teaspoon onion powder
2 pounds boneless beef sirloin (about 1 inch thick)
Preparation:
Bring the cola, soy sauce, vinegar, honey and 1 tablespoon salt to a simmer in a saucepan over medium heat. Cook, stirring, until reduced to 1 cup, about 12 minutes. Remove from the heat and stir in the chipotles, paprika and onion powder; let cool completely.
Trim the excess fat from the beef and slice on an angle into ¼-inch-thick strips. Combine the strips and cola mixture in a resealable plastic bag and shake to coat. Press the air out of the bag, seal and let marinate in the refrigerator at least 24 hours and up to 3 days.
Position a rack in the center of the oven; line the bottom of the oven with foil. Drain the meat, discarding the marinade. Stick a toothpick through the end of each strip of meat. Starting at the back of the oven and working forward, arrange each piece of meat between the grates of the oven rack so the toothpicks rest on the grates and the meat dangles below (do not let the meat touch the rack). Alternately, cook the beef in a dehydrator according to the manufacturer's instructions.
Heat the oven to 200 degrees F. Bake until the jerky is dry but still bendable, 2 to 3 hours. Carefully remove from the oven and remove the toothpicks. Let cool completely. Refrigerate in an airtight container for up to 2 weeks.
I know the instructions say to cook this in an oven, but I prepared these as instructed and cooked these in my smoker at 200 degrees F over hickory chips (soaked overnight, of course).  The smoky flavor was thick and I loved it.