Fluffernutter wontons are sweet, deep fried pockets of tastiness! Wonton wrappers are filled with a mixture of chocolate chips, marshmallow, and peanut butter in this delicious dessert.
Remember when I deep fried lasagna and peeps (and pretty much anything else I could get my hands on) when my friends gave me a deep fryer a few months back? Yeah, I'm not exactly over that joy yet.
Fluffernutter wontons are about to get a dip in the deep fryer.
Did you experience the joy of a fluffernutter sandwich during your childhood? A recipe I made recently had me licking the spoon from a jar of fluff, and there I was, 6 years old, Play-Do in one hand and Hi-C in the other. While trying to not make a huge mess, I was enjoying that special treat that Dad would make for me every now and then.
Oh the magic of white bread, peanut butter and fluff. I'm serious. Those sandwiches had to be magical, because now that I've used marshmallow fluff as an adult, it doesn't cooperate with utensils at all. You're bound to end up sticky no matter how hard you try.
Now, imagine the magic tucked inside of a wonton wrapper, then deep fried. That's how fluffernutter wontons were born.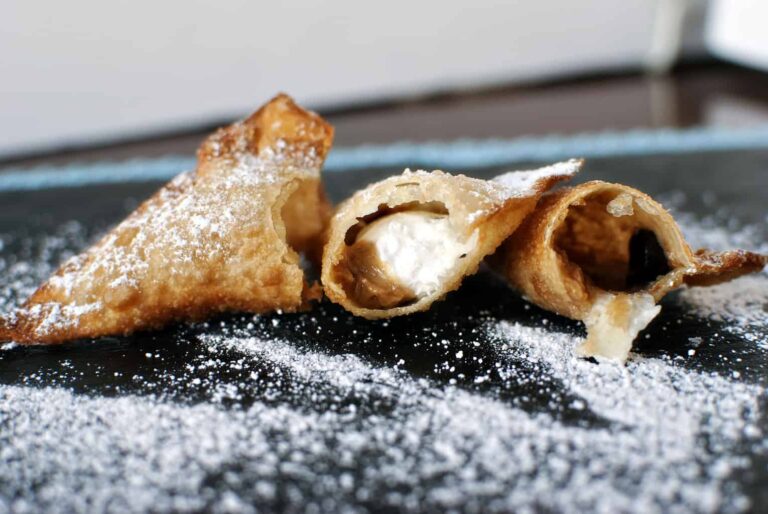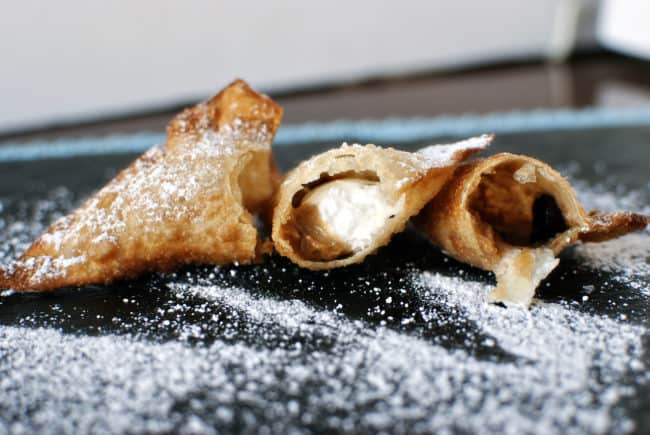 Fluffernutter Wontons
Ingredients:
15 wonton wrappers
water
1/4 cup chocolate chips
1/2 cup peanut butter
1/4 – 1/2 cup marshmallow fluff
Canola oil for frying
Preparation:
In a deep pot, heat 2 to 3 inches of canola oil over medium heat, leaving at least 2 inches between the oil and the rim of the pot.
Lay wrappers on your work surface with a cup of water nearby in your prep area. Place 1 teaspoon of peanut butter, 1 teaspoon of  fluff and 3 to 5 chocolate chips in the center of each wonton. Dip the tip of your finger in water and trace the outer edge of the wonton before pinching closed.
Working in small batches, fry wontons 2 to 3 minutes per side, or until golden brown. Drain on paper towel lined rack. Repeat until all wontons are fried. Sprinkle with powdered sugar to garnish, and serve.
Told you I'd make up for the extra savory posts this week with something good, and I think the fluffernutter took care of that. 😉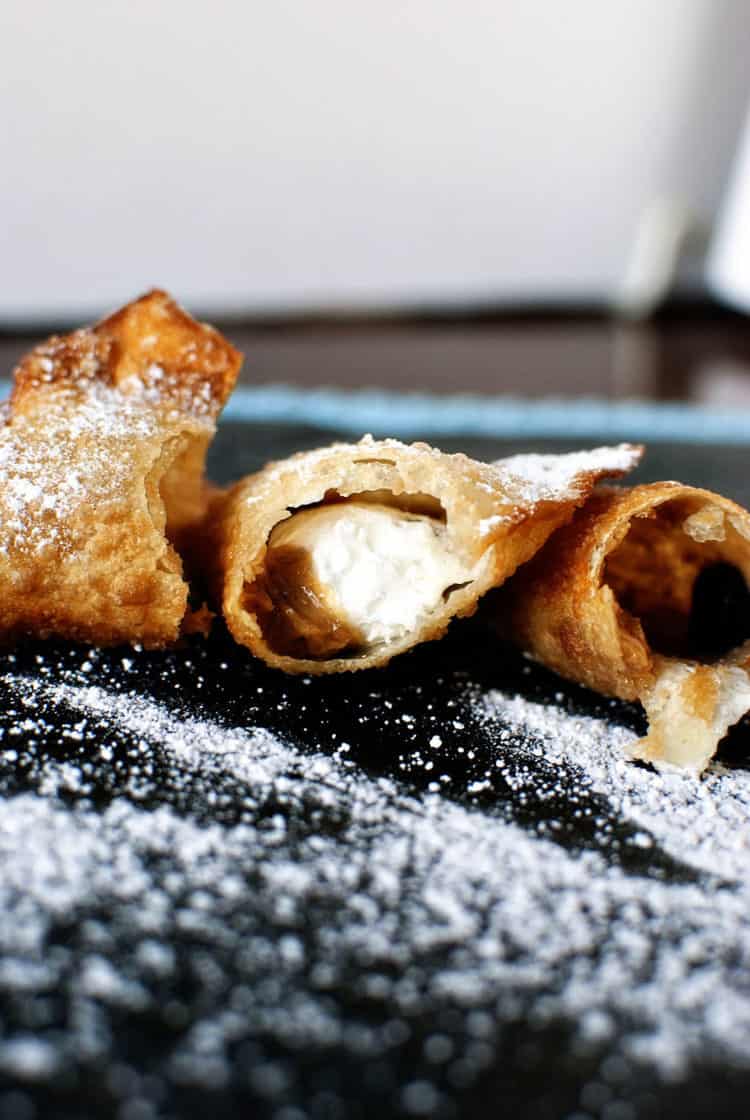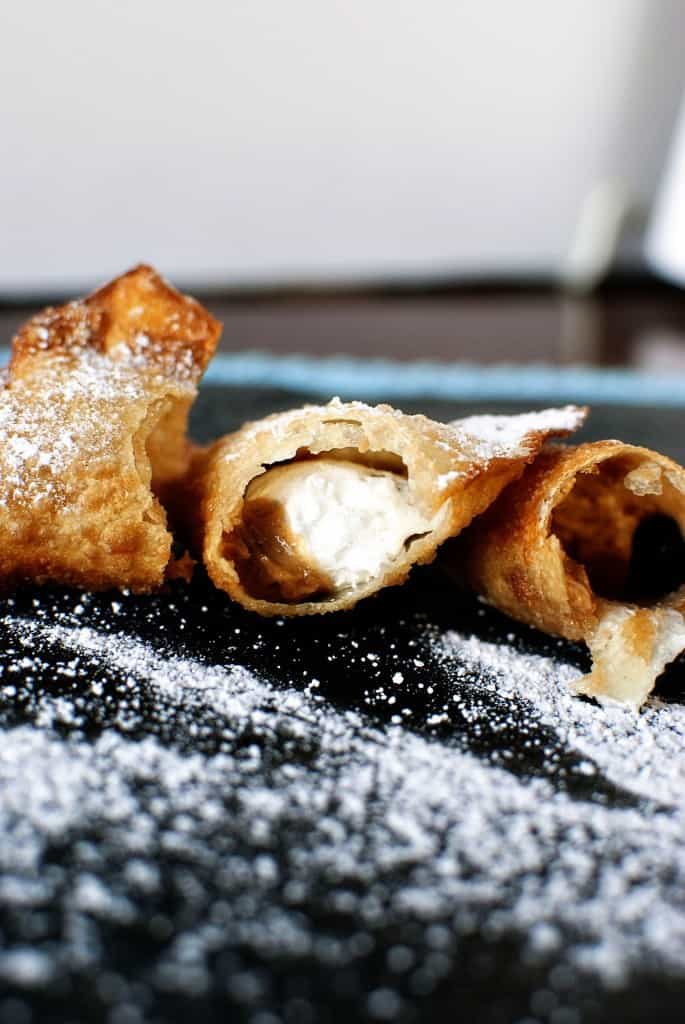 Sorry if my posts seem short this week. The cable has been out at our house, and I am rushing to get these posts done at work. Quality posts will resume next week – #manfoodweek here we come!