These Slow Cooker Hash Browns are loaded with meat, cheese, and veggies to start your morning right.  Wrap up in a tortilla and go face the day.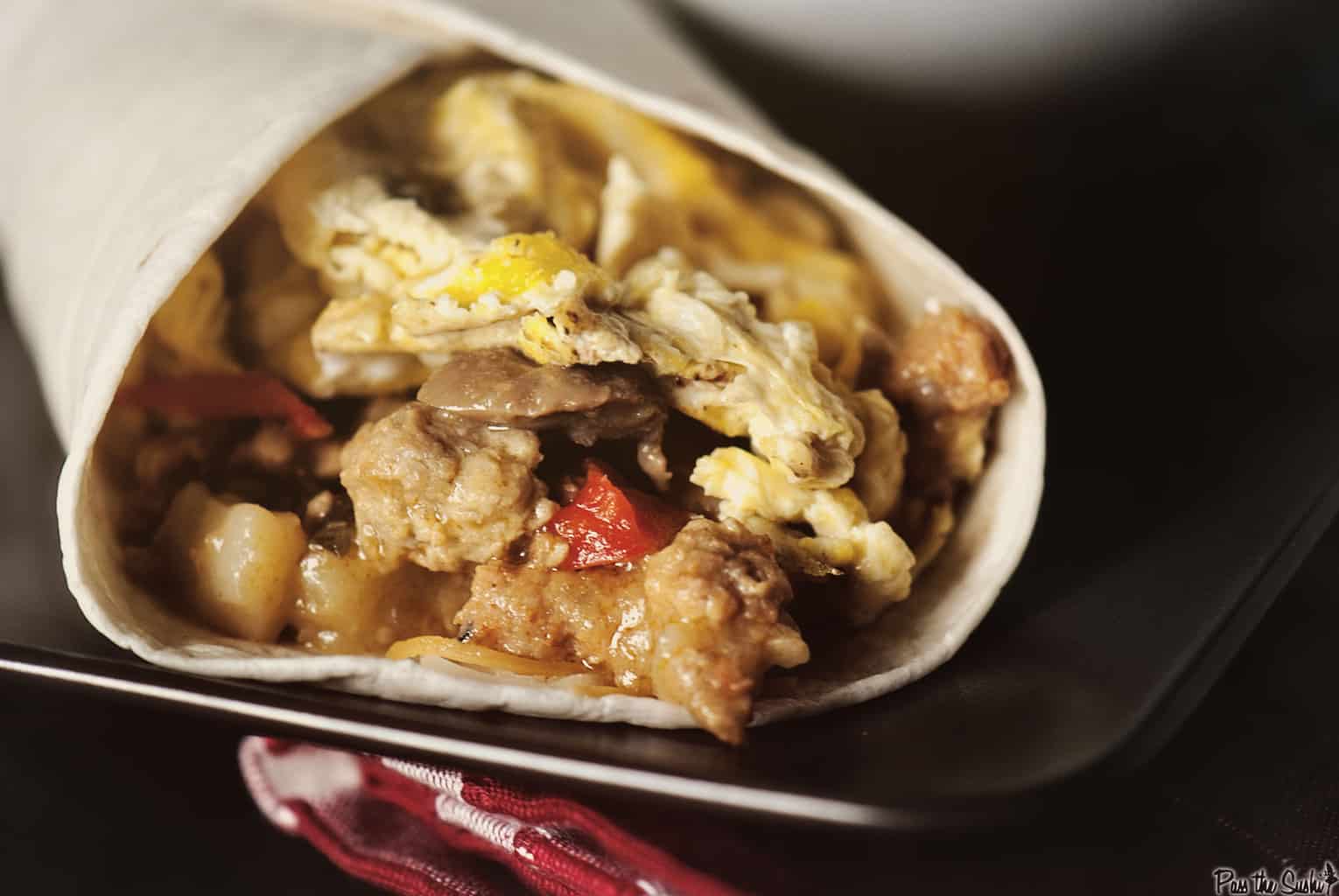 Bourbon Sampling
Some people just can't hold their liqueur. It's a skill I think everyone should find some time to develop. See, being able to sip a drink and hold a conversation is a wonderful thing that often leads to evenings of laughter and entertainment. However, some people just drink to get drunk and end up spending most of the night in the bathroom. This happened the other night as we were dining with strangers and enjoying bourbon samples at the Mid-Atlantic Food and Wine Festival.
The Bacon and Bourbon dinner was held at the beautiful Columbus Inn in Wilmington DE with very education guest speaker, Russ Kempton. There were five bourbon samples to be enjoyed. As I am new to bourbon, I enjoyed the sweet Wild Turkey Honey Bourbon. The tasting menu was amazing.
With a starter of a cheddar apple tart with bacon, followed by a wonderful portion of a large seared sea scallop and smoked bacon over sweet corn. The main dish was a very large portion of pork shank with a loaded baked bean. The meal wound down quite nicely with two small sugar crusted waffles and bacon ice cream. Yes, I said bacon ice cream. All in all, I thought the value for the price of the ticket was outstanding. The event took place from March 6 to 10th all over Delaware, covering all three counties. It was held in some of the most historic and well staffed locations.
Amazing Food, Sub-par company.
The food was amazing, the bourbon was delightful (after listening to Aisha Taylor's Girl on Guy podcast about liqueur I am determined to become a better drinker, as well as a strong willed witty as hell gorgeous African American woman with more sass than I know what to do with. Sadly, not happening.) ;). Sadly, the company left a lot to be desired.
You always run that risk with open seating. Handsome and I normally love meeting new people and talking with strangers but we knew that wouldn't be the case as the last two late comers to our table promptly introduced themselves as lawyers. Don't get me wrong, I have nothing against lawyers. I have something against a man who makes it a point to tilt his nose in the air and introduce himself as 'John Doe, Lawyer' to every person at the table. You know, you've probably heard of me.  His guest, his son (who clearly acquired his father's charming personality), and he filled the rest of our evening with pompous talk about Biffy and Tiffy, and their cleavage, and how horrible they were for taking half of the assets in the marriage. Deep and stimulating kind of conversation.
So really, besides wanting to accidentally spill my drink all over them, the night was awesome.
The event was great, and the long list of other events for the Mid-Atlantic Food and Wine Festival was extensive and fun. There were many other tastings I wish I had made the time to attend – but who knows – there's always next year!
Slow Cooker Hash Browns
Sometimes, you just want to wake up to a hearty breakfast after a night out. These Slow Cooker Hash Browns are loaded with meat, cheese, and veggies to start your morning right.  Wrap up in a tortilla and go face the day. Get your breakfast on. No matter how bad your company was the night before.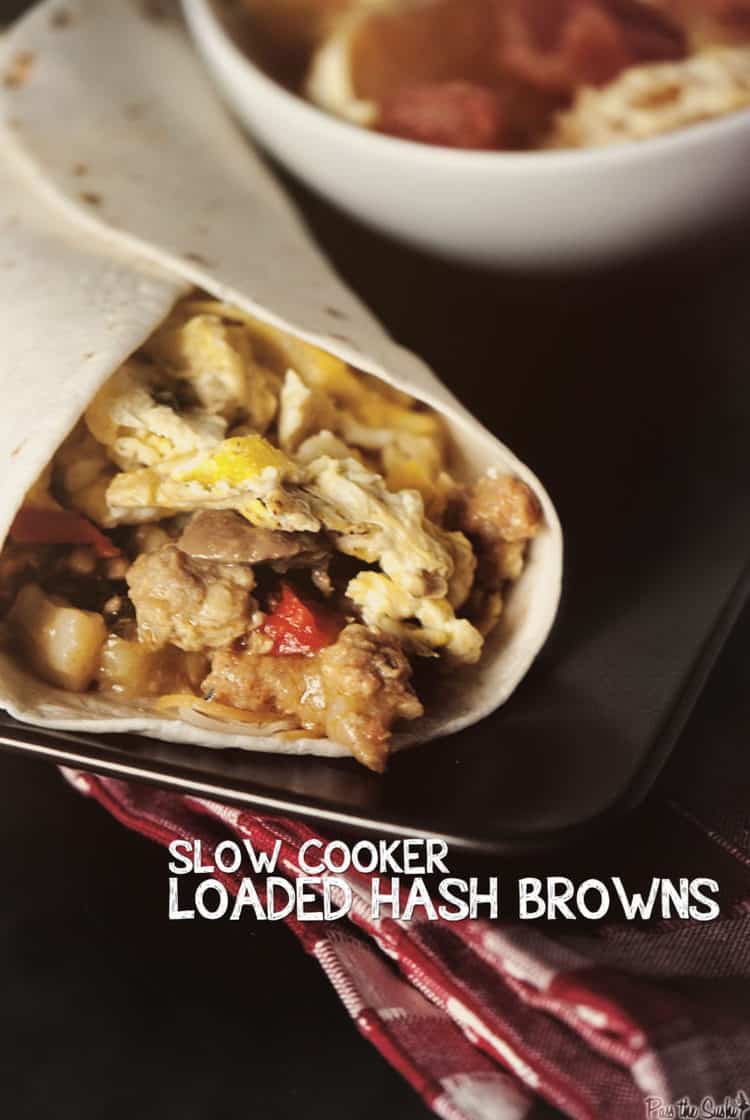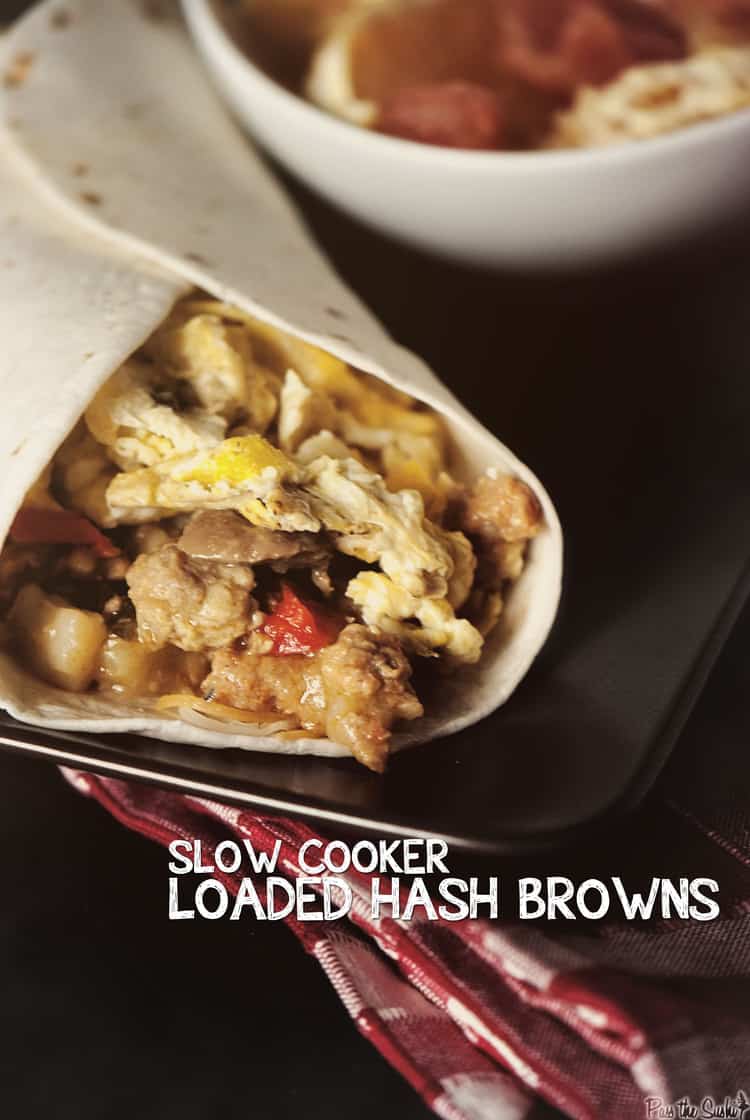 If you've tried this Slow Cooker Hash Browns recipe, or any other recipe on passthesushi.com please don't forget to rate the recipe and let me know where you found it in the comments below. I love hearing from you! You can also follow along for more good eats and travel tips on Instagram @passthesushi & @girlcarnivore, Twitter & Facebook.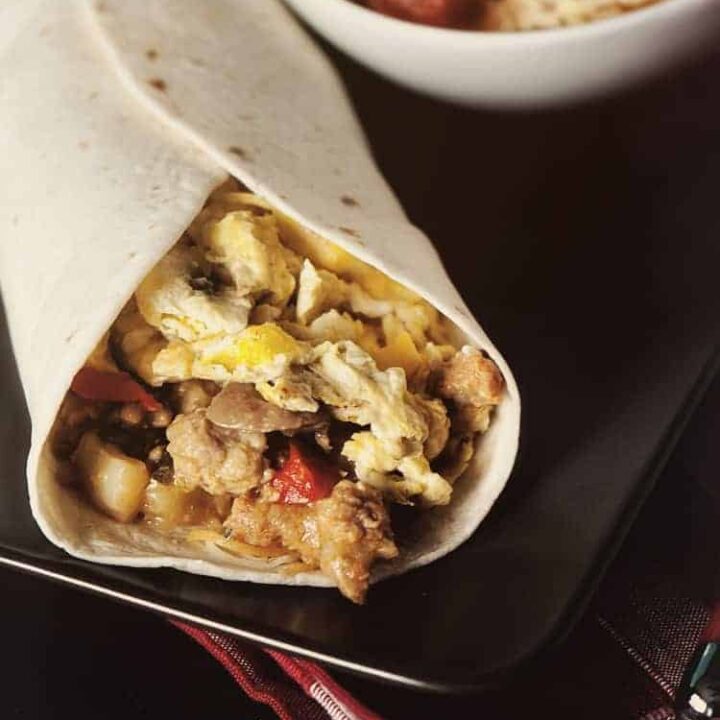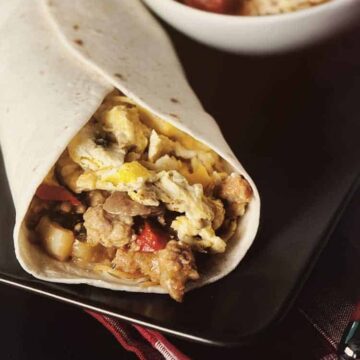 Ingredients
8

oz

bulk turkey sausage

8

oz

ground turkey

1

medium onion

-

chopped

5

cups

frozen has brown potatoes

1

cup

shredded Montere Jack cheese

1

large red pepper

-

chopped

1

poblano pepper

-

minced

4

oz

sliced mushrooms

-

drained

10.75

oz

condensed cheese soup

1/4

cup

water
Instructions
Spray a 5-6 quart slow cooker with cooking spray

Cook poultry and onion in a large skillet over medium heat until sausage is cooked through and onion is tender. 

Drain any fat and transfer to slow cooker. 

Add the remaining ingredients and stir to combine. 

Cover and cook on low for 8-9 hours. 

In the morning - breakfast is ready. Just add eggs, sour cream, salsa, Tabasco sauce, and scallions all wrapped in a nice tortilla - if desired.
Nutritional informations provided as a courtesy and is only an approximatation. Values will changes based on ingredients used.
⭐ Tried this recipe? Rate it ⭐
Help out the next person and give it a star rating below!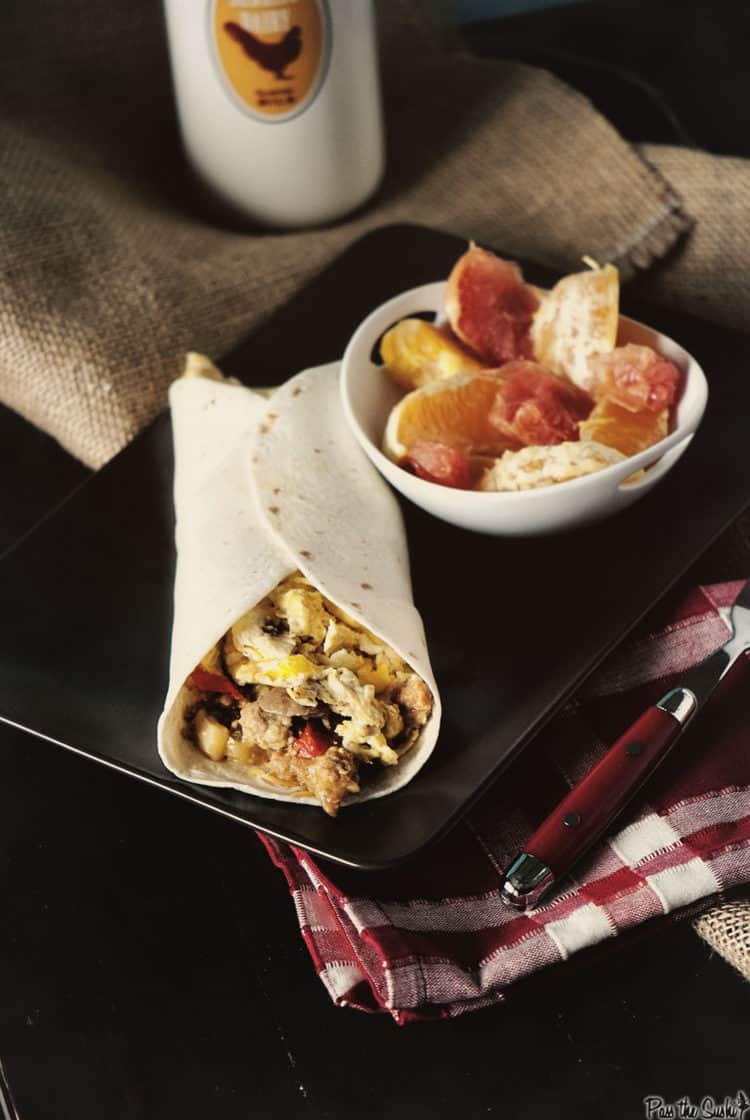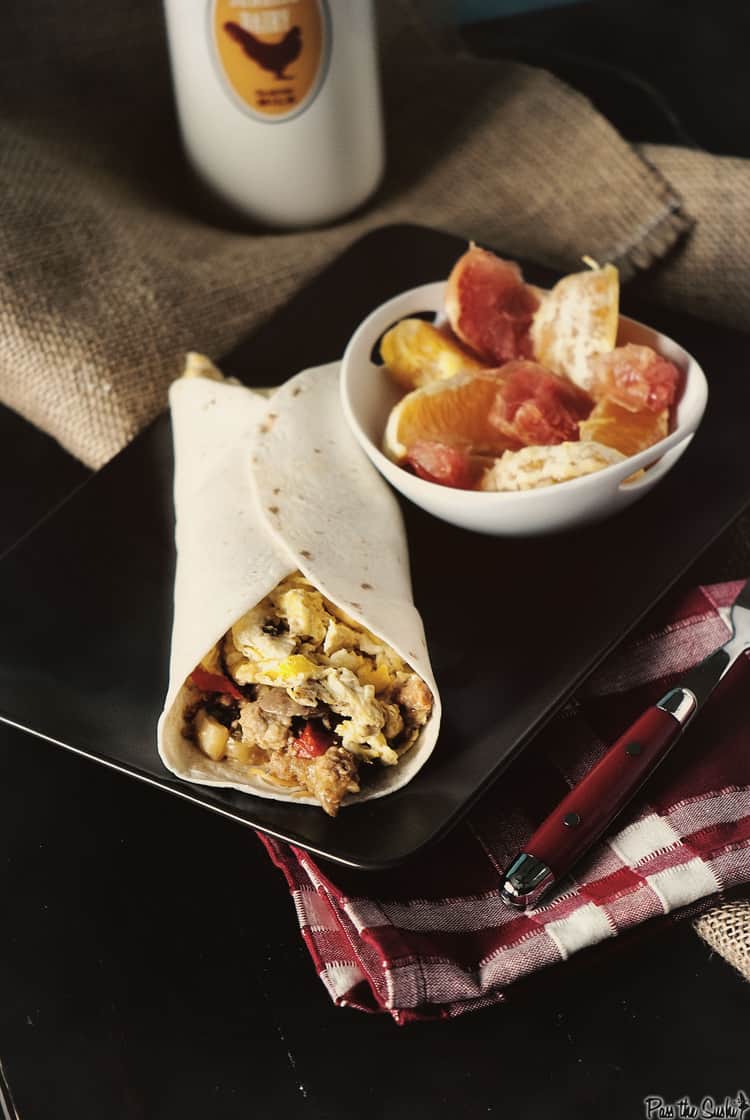 For more Slow Cooker Madness, try these out!
Slow Cooker Marinara and Slow Cooker Roundup.
Here for the Hash Browns? Make this the next time you're in need of a hearty breakfast.