These Chocolate Chip Pancakes are a quick easy way to bring morning smiles.  Bring on the butter and syrup!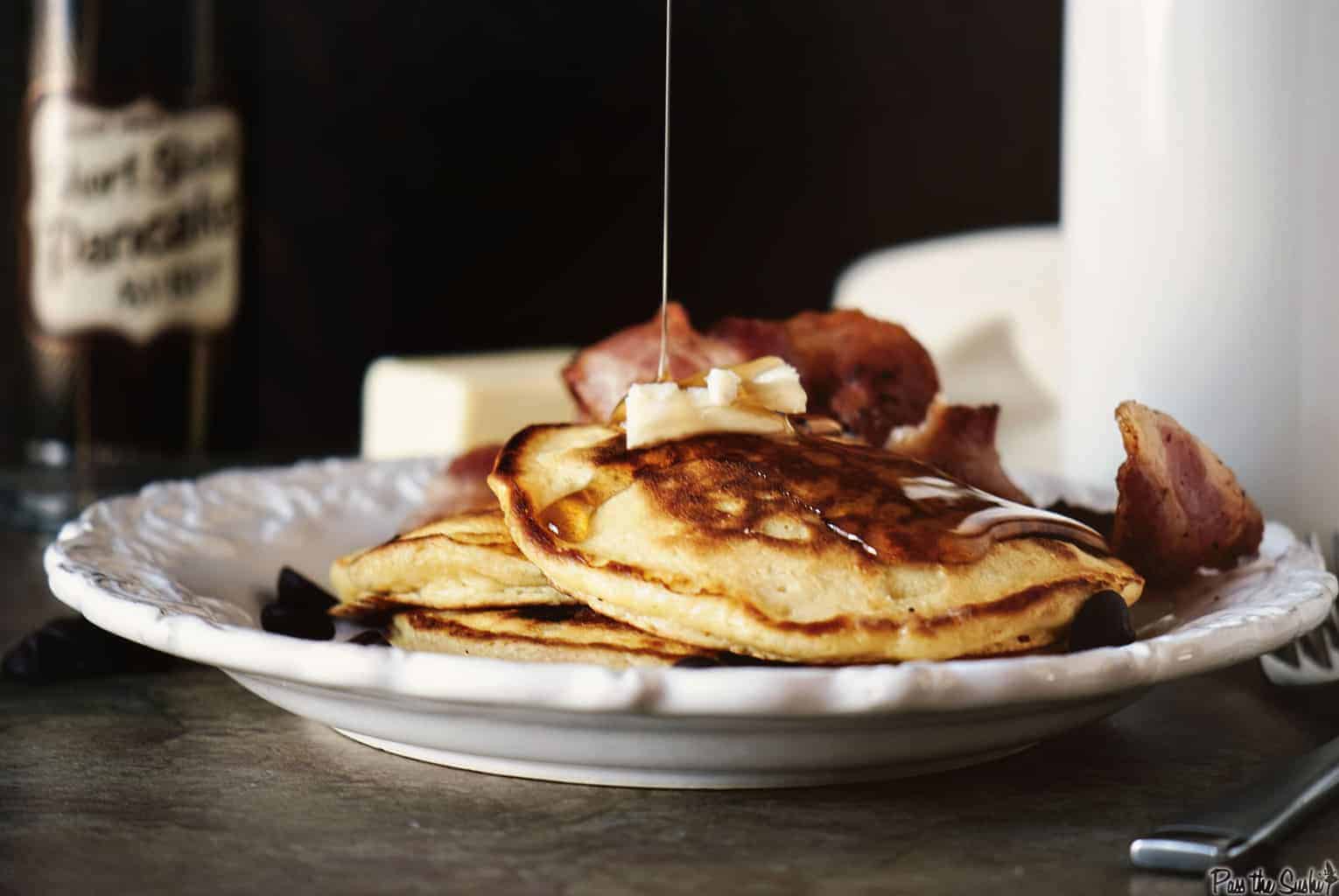 It's amazing what a little sunlight is good for. There are tiny blue flowers popping up in the weeds that are overrunning my garden. I am taking that as the imminent arrival of spring. If these microscopic blue buds can survive the cold nights, it must mean that warmer weather and longer days are right around the corner. Right?
My Winter Hermit Level – Expert
I don't want to admit this to myself, but I think the winter makes me an antisocial grump. Truth. I can't get outside and ride (I am just not tough enough). I don't want to hang out as much. And my nice warm bed beckons me far too early. But today I went outside for the first time in a long time – other then the quick dash to the car. I let the cold air fill my lungs and impede my breathing as my feet hit the ground on my first outdoor run. And in an instant it was over. I was warm and ready for a longer distance, questioning how much my first real run would hurt later and if I should just continue on.
It has been hours since that run this morning, and I can tell you, I should have continued on. My legs are aching to be outside again. And I am questioning the setting sun and the few moments I have left for whether or not I can get some more time in.
I am ready for spring.
In a few weeks, it's going to be a mad dash of riding every chance we get. Plus, organizing the yard, and enjoying life a little more. Even as I typed that, a mischievous grin slid across my face as thoughts of the trouble we intend to get into came to mind. Handsome has registered for his first race. I'm considering joining him. There are 5k's calling my name on top of the riding and the excitement is the only thing keeping me from hibernating for the next few weeks.
Good company, good food (I promise), and good adventures. It's going to be an awesome year.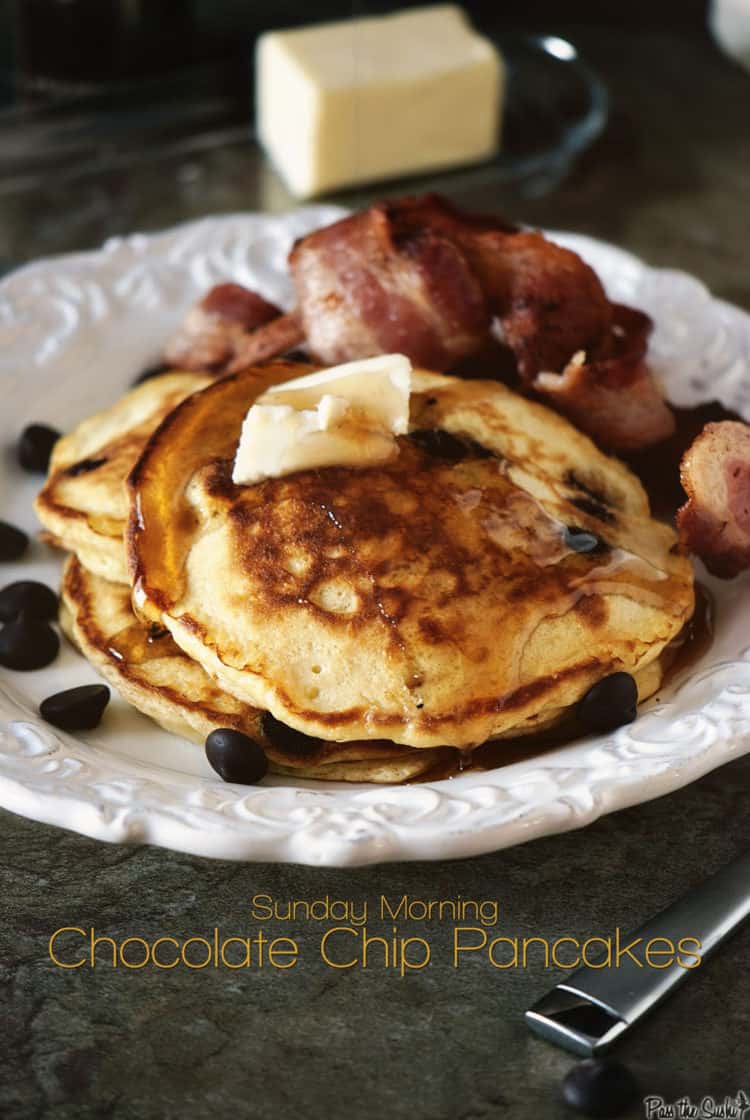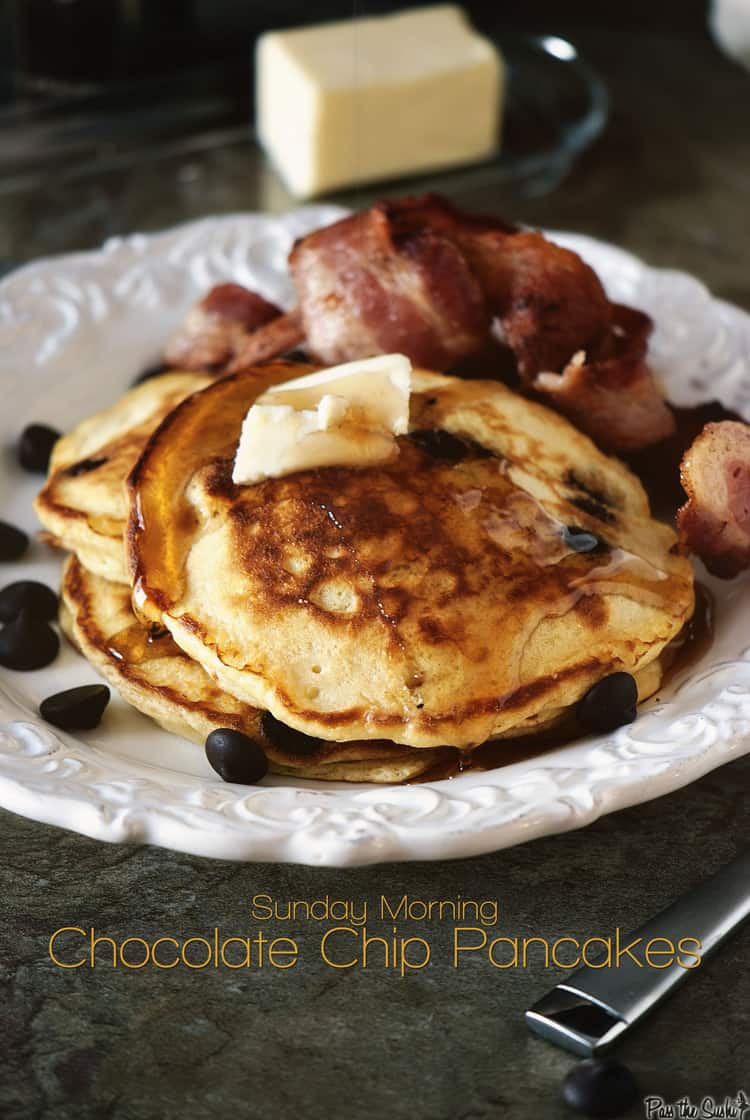 If you've tried this Chocolate Chip Pancakes recipe or any other recipe on passthesushi.com please don't forget to rate the recipe and let me know where you found it in the comments below. I love hearing from you! You can also follow along for more good eats and travel tips on Instagram @passthesushi & @girlcarnivore, Twitter & Facebook.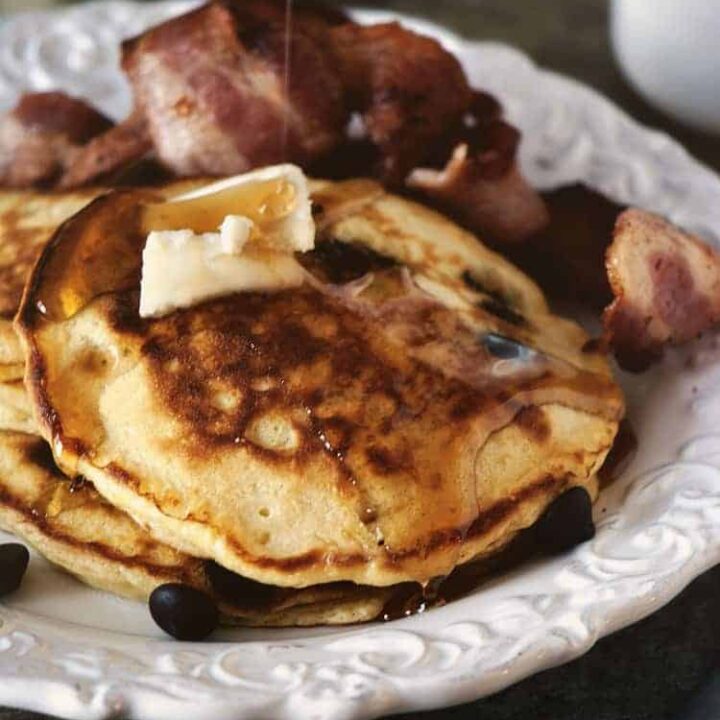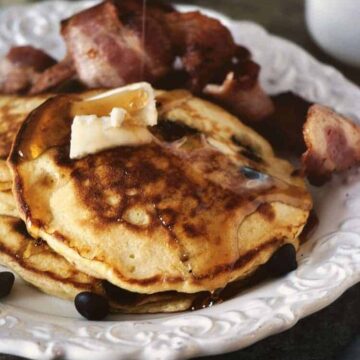 Ingredients
1 1/2

flour

3

tbs

sugar

1

teas baking powder

1

teas baking soda

1/4

teas salt

2

eggs

-

lightly beaten

8

oz

light sour cream

1

cup

2% milk

1/2

cup

dark chocolate chips

Butter

Syrup
Instructions
Preheat a griddle to medium (medium-high if your griddle is fickle like mine) heat.

In a large bowl, whisk together the flour, sugar, baking soda, powder, and salt. 

Add the eggs, sour cream and milk and stir until just combined. You can fold in the chips now if you like, or you can do it my way and add them to each pancake as you pour them onto the griddle.

Melt butter over the skillet and pour 1/4 to 1/3 of batter onto the skillet and repeat until you can't fit any more (I get 4 on my griddle). 

Cook until small bubbles form and pop around the e edges of the pancake, until golden brown on the bottom. 

Using mad spatula skills, flip the pancakes and cook until golden brown on the bottoms, 3 - 5 minutes longer.

Serve with tons of syrup and butter!
Notes
from BHG Special Interest Chocolate
Nutritional informations provided as a courtesy and is only an approximatation. Values will changes based on ingredients used.
⭐ Tried this recipe? Rate it ⭐
Help out the next person and give it a star rating below!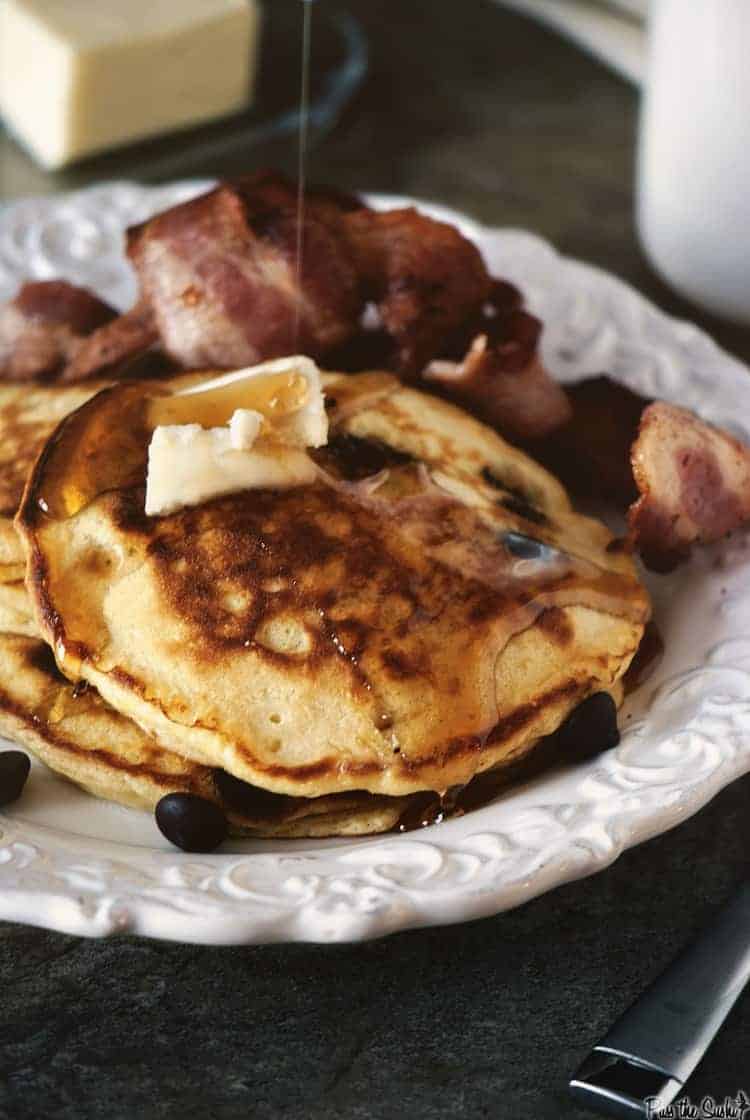 Looking for something hearty? Try these Oatmeal Chocolate Chip Pancakes for a fun variety!