Because the weather outside is supposed to be frightful for the next few days.
Because some days you just need to be fat.
Because nothing hits the spot quite like macaroni and cheese.
And because nothing says easy dinner like the crock pot.
This is what's for dinner. And there's probably going to be leftovers.
…that is, unless you accidentally leave the slow cooker on high for an extra four hours after supper causing your pasta to over cook and turn to mush. Then, it might just be pizza tomorrow night.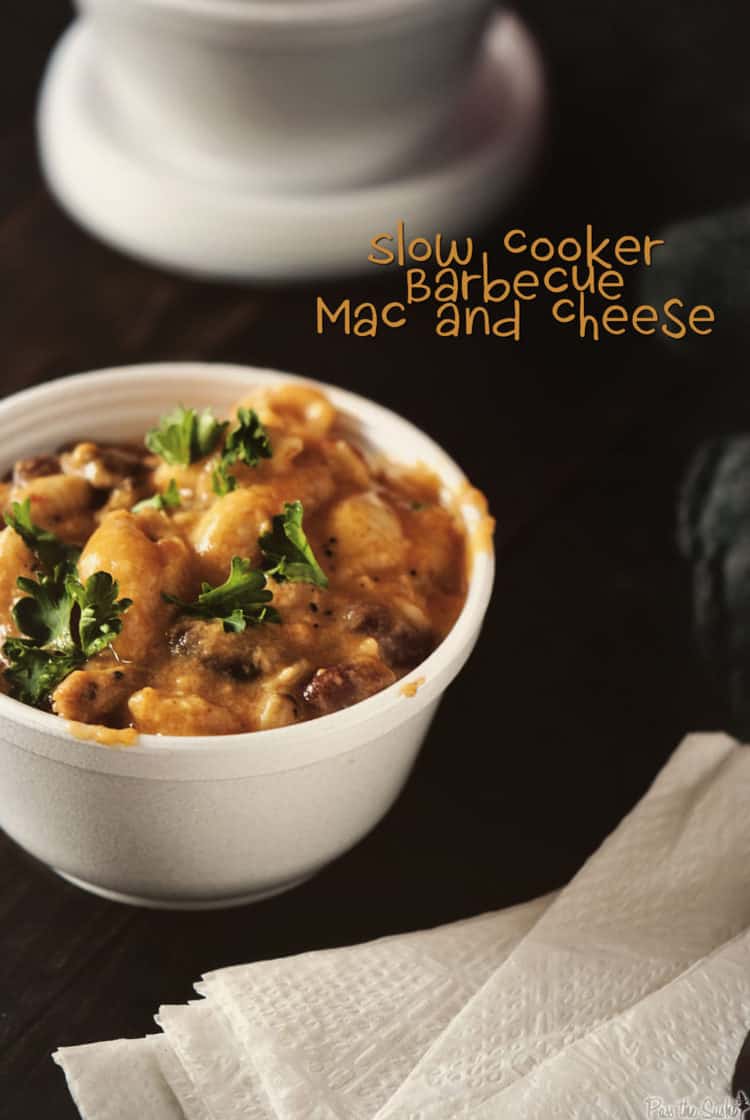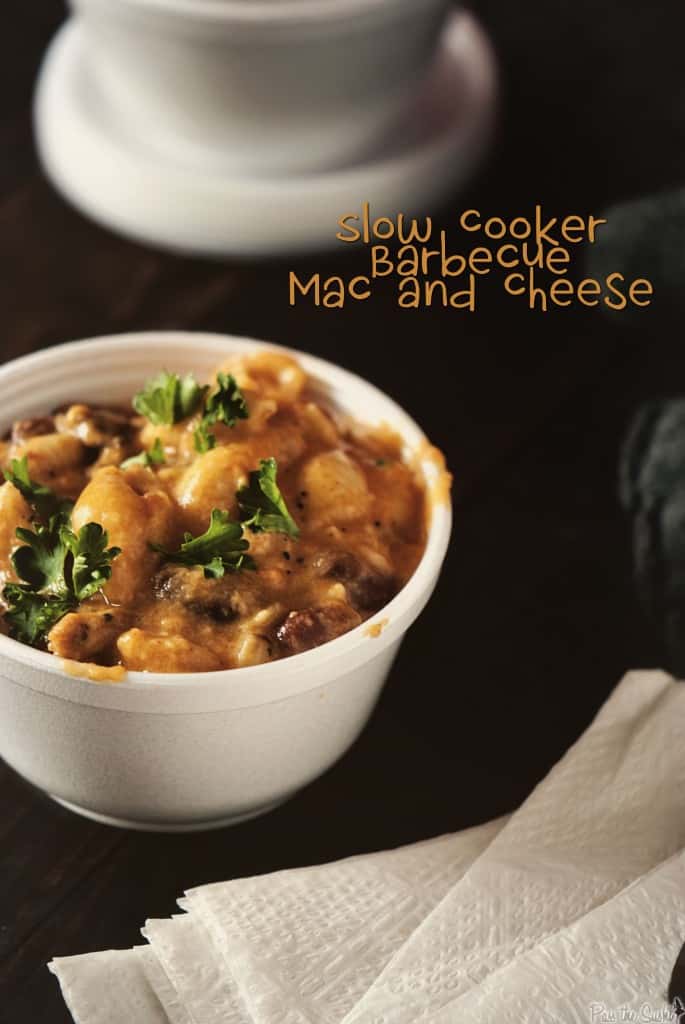 Slow Cooker Barbecue Mac and Cheese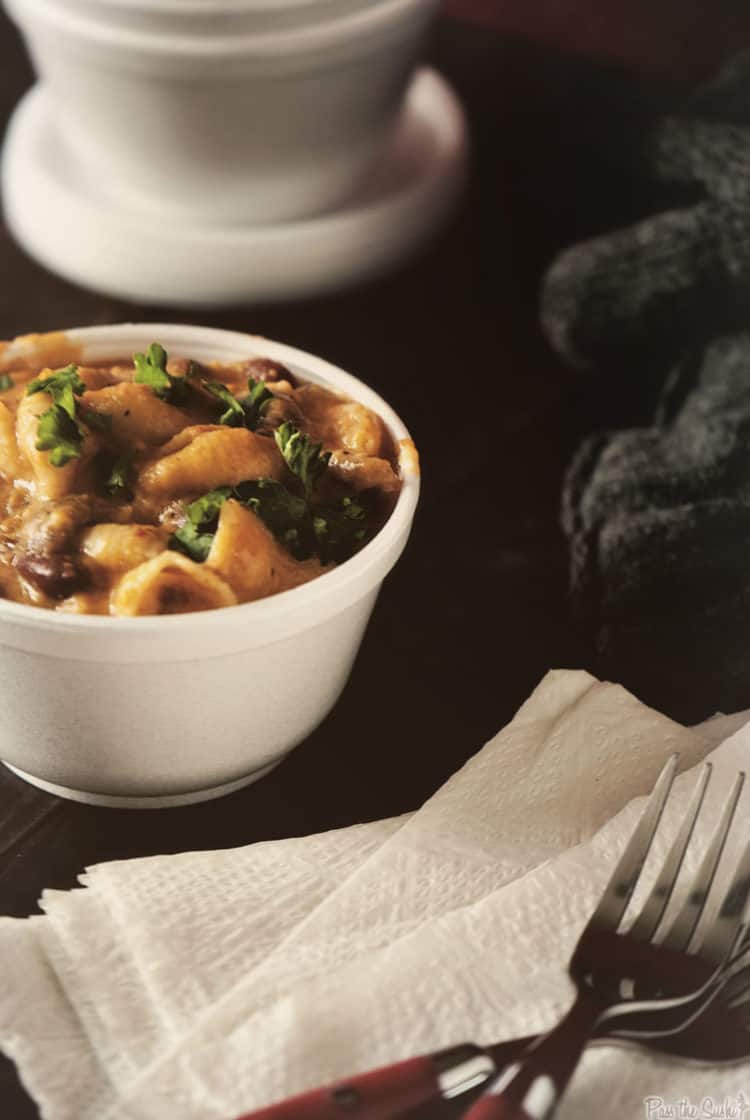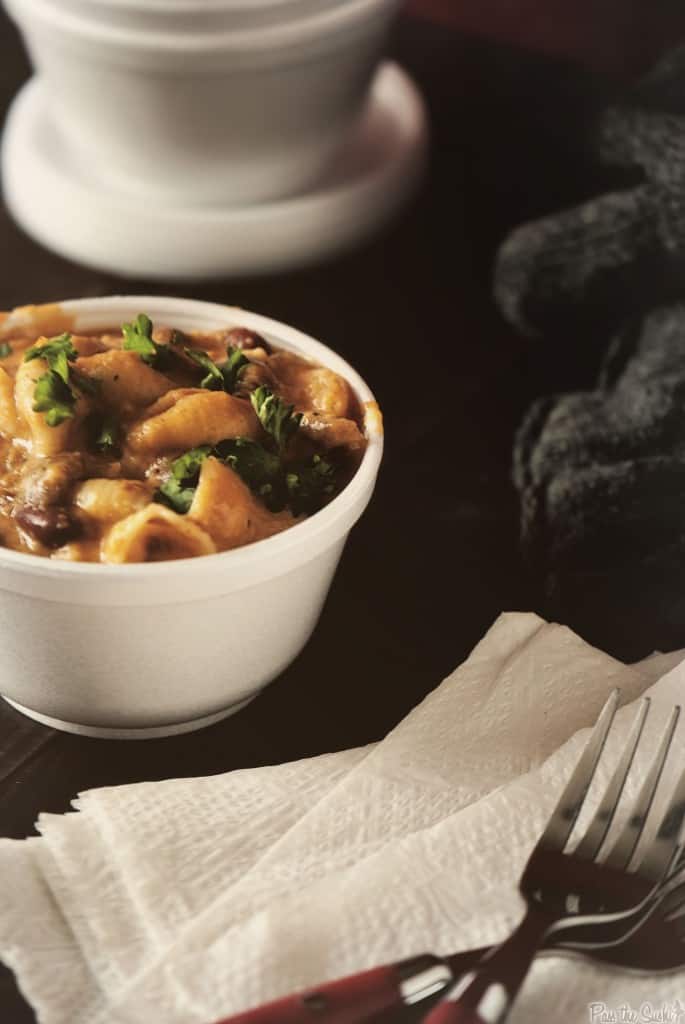 adapted from Slow Cooker Revolution 
This makes a lot of food! Make it to feed a hungry crowd at your next football party or if you have a house full of hungry kids. 
Ingredients:
 2 12 oz cans fat free evaporated milk
2 11 oz cans condensed cheddar soup
2 1/2 cups water, plus additional if needed
1 teas dry mustard
1/2 teas cayenne
4 cups shredded cheese (I used a heavy handed combo of gruyere, sharp cheddar, and Longhorn)
1 lbs small pasta
2 teas Tabasco
1 14 oz can kidney beans, rinsed and drained
3 cups shredded barbecue pork, heated through
salt and pepper
Preparation:
Grease the inside of your slow cooker with cooking spray.
In a large pot, heat the evaporated milk, soup, water, mustard, and cayenne to a simmer. Add the cheese and stir until melted. Pour in the macaroni and stir to coat. Transfer to slow cooker.
Cover the slow cooker and cook for 1 1/2 hours on high. Stir in the Tabasco, pork, and beans. Cook for another 30 minutes until the pasta is tender. Season with salt and pepper. Serve.