Maybe it's because it's January, maybe it's just something in the air but I am living that 'power of doing' slogan you hear all over the Home Depot commercials. From wanting a large chunk of back fence to trap the neighbors rotating crew of dogs from entering my yard and to help separate me from the entire eye rolling ghetto fabulous conversations that take place in the yard to our left when the weather gets a little warmer, to rearranging the living room, and hanging one of those curved shower curtains. I'm digging all that's getting done recently in the house. Now, can we maintain this sort of momentum through February and the rest of the year.
Problem is, I'm finding it rough to find things that are worth the price, but also look like they could be owned by 'young' adults. Formal curtains, drab shower curtains, and picture frames that are down right snooze worthy. This girls going to need a trip to TJ Maxx soon.
Yeah, here's to the power of doing! Now if only we can get that laundry basket in order….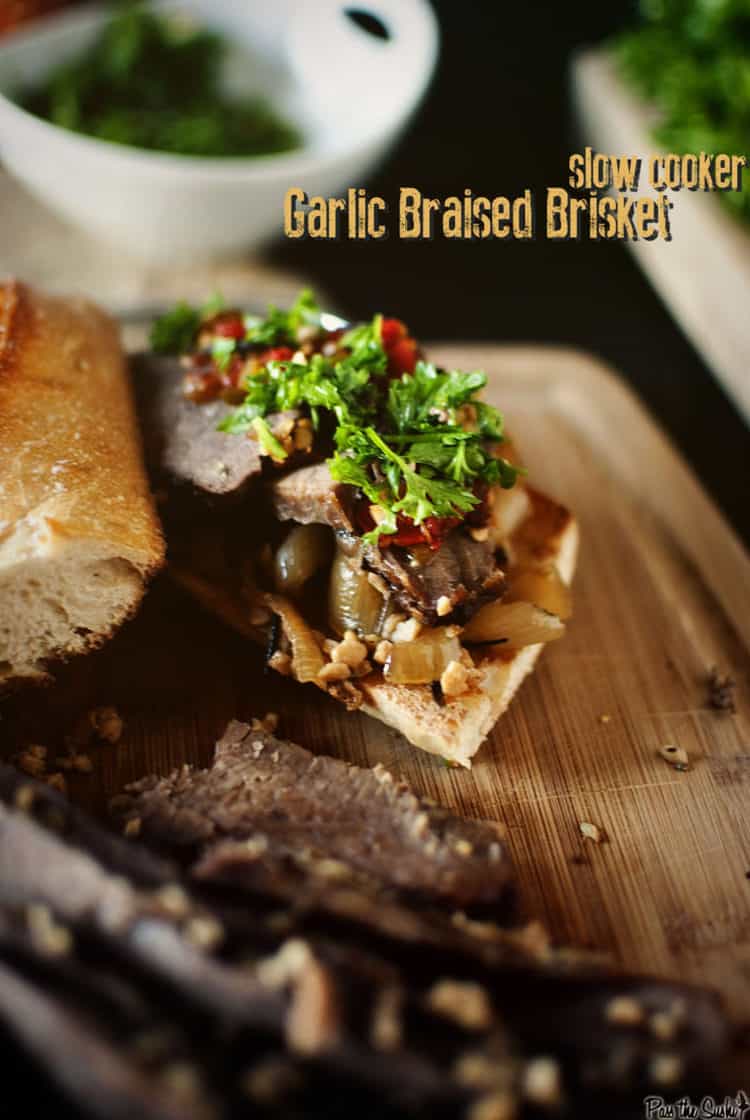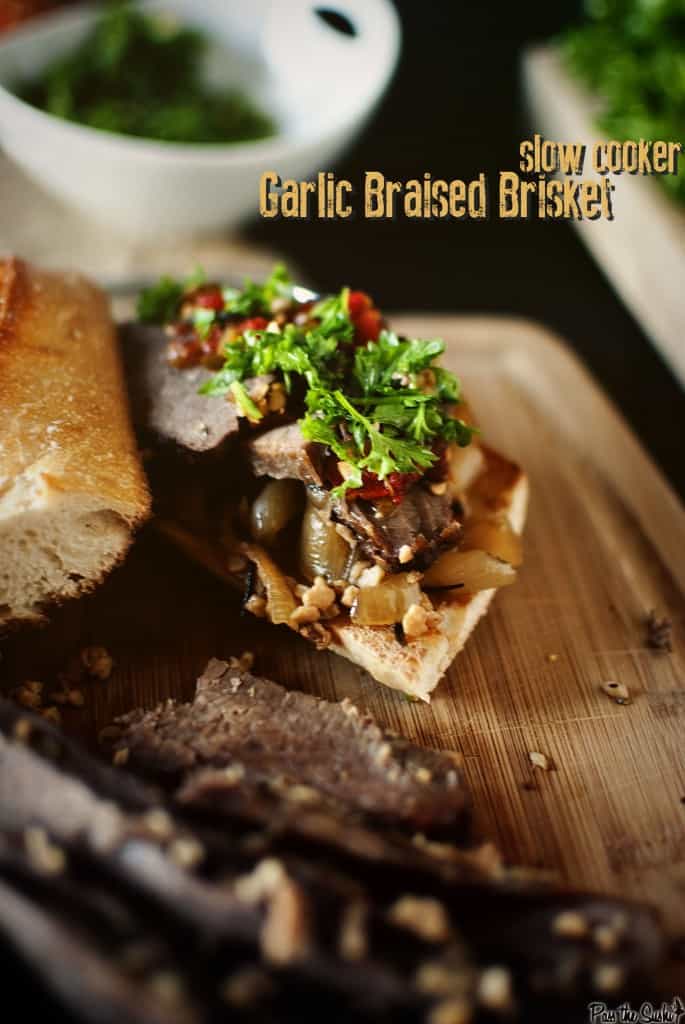 Slow Cooker Garlic Braised Brisket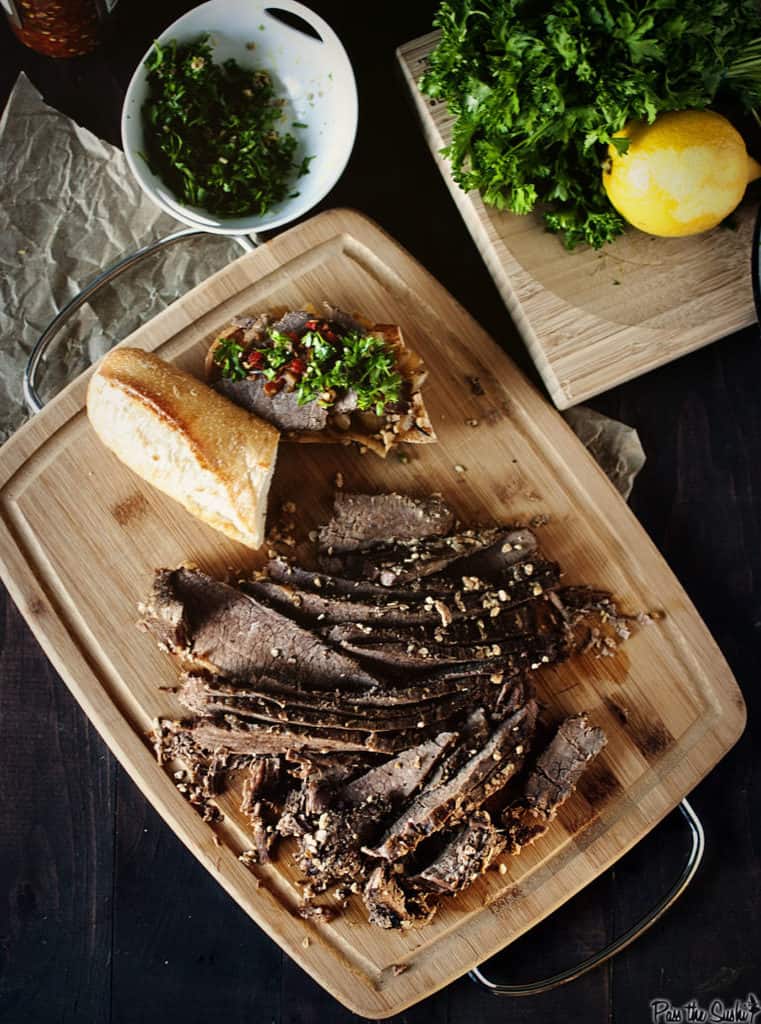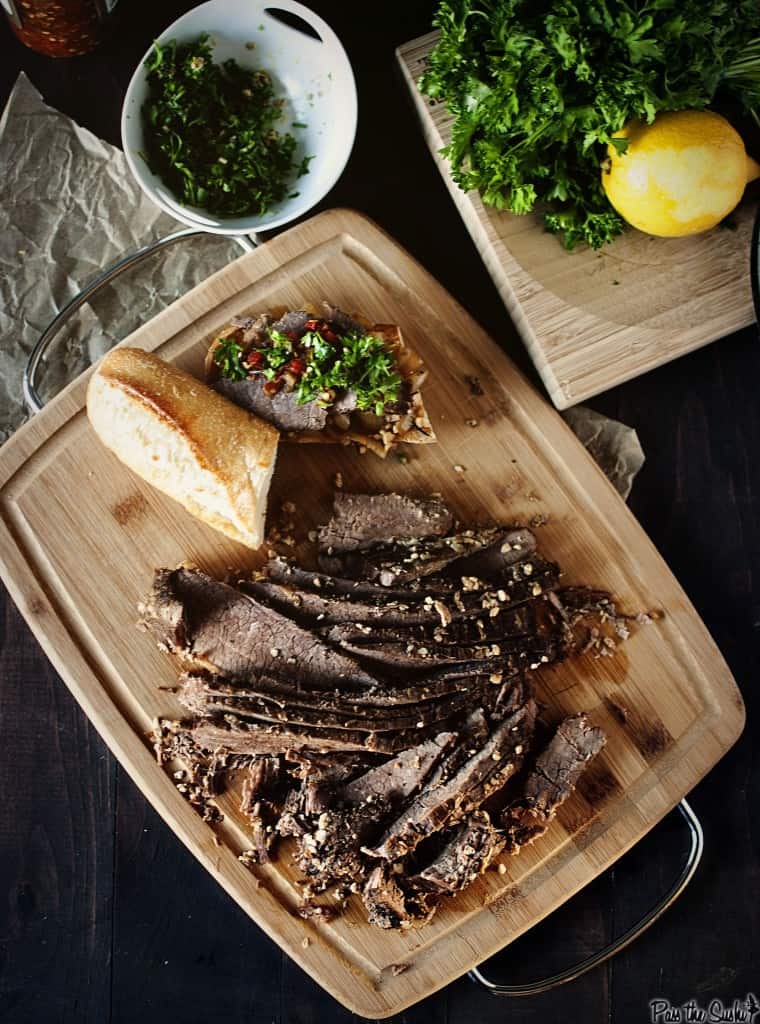 from BHG Special Interest Slow Cooker
Ingredients:
For the brisket:
1 4 – 5 lbs beef brisket
Salt and pepper
2 medium onions, thinly sliced
1 1/2 cups chicken broth
30 cloves garlic, peeled
2 tbs balsamic vinegar
1 fresh rosemary sprig
1/2 teas dried basil
2 loaves fresh baguette-style bread
1/4 cup butter, melted
For the Gremolata:
1/4 cup chopped Italian parsley
2 teas lemon zest
3 cloves garlic, minced
Preparation:
Trim fat from meat, cut in half if needed to place in slow cooker, and season liberally with salt and pepper. Arrange in the slow cooker with onions, chicken broth, balsamic vinegar, rosemary sprig, and basil. Cover and cook on low for 8-9 hours.
Carefully transfer meat to a cutting board, cover and let rest for at least 15 minutes.
Remove the onions from the slow cooker and set in a bowl; Cover and set aside.
Meanwhile, preheat the broiler. Slice the bread in half and brush the insides with the melted butter. Arrange the bread on a baking sheet and toast under the broiler until golden.
Make the gremolata be combining the parsley, lemon zest, and garlic in a small bowl.
Slice the brisket against the grain and arrange slices over the bread with onions and some of the gremolata sprinkled on top.
*I also served this with diced sweet and hot peppers.