If you love chocolate chip cookies, this one is for you.  A skillet cookie to beat all skillet cookies.  The biggest chocolate chip cookie ever (maybe).  It's a single serving if its one cookie right?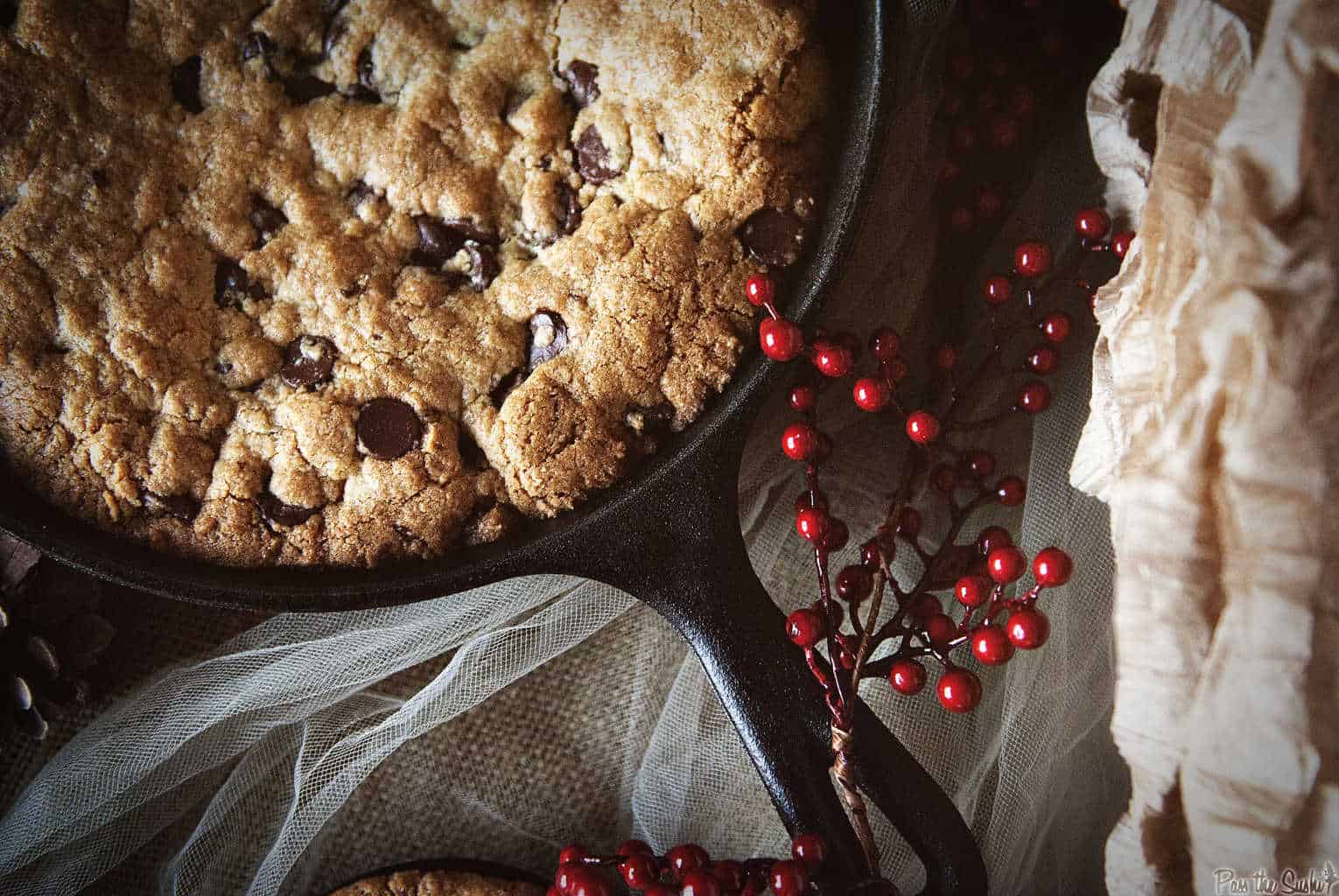 Dear Santa, it's been rough this year. I can't come up with a single idea for anyone. Normally I know exactly what I want to get everyone, plotting and scheming for months ahead. Counting pennies and making sure everything magically comes together. This year... Nothing. Where oh where is my Christmas magic? Will there still be a Christmas, heck yeah. Do presents matter? Not one bit. But I do really enjoy giving them, so I'm a little bummed out.
Last month Staples sent me the Nexus 7 to test out. And to be honest, I'm against these sort of hand held thingumabobs that are just one more doodad we need to carry around to not hold a conversation with the person next to us for. So, when Staples offered, I wasn't really sure what I would use it for. But, since I'm all about an honest review, I figured my surely cranky false old person persona was about as honest as you could get. As a disclaimer, I do own a Kindle, and occasionally I use it to read. But, as the manager of a book store, nothing beats a book in hand. Handsome occasionally downloads samples on it then goes off to check out the book or author he discovered.
On to the Nexus, it turn out I like the little bugger. I will never use it for games, or surfing the web (I own a laptop, I don't see the point). But in the kitchen, it's rather handy. There are apps for taking notes and I can quickly pull up a recipe or search the internet for a substitution without worrying about getting flour in my keyboard. It's small and doesn't take up too much space in my tiny kitchen. There are recipe apps too! I can see this thing being rather handy. And, I was really shocked over the quality of picture it takes. I have been testing photos on my phone (LG4 something or other) and with the Nexus, and the Nexus 7 takes a beautiful clean photo. For hipster foodie instagram, it's kind of the bees knees. With a screen that pretty, if you did want to watch shows or movies on here, it would be pretty crisp. Lastly, the battery life is awesome. Now if only my phone were half as good.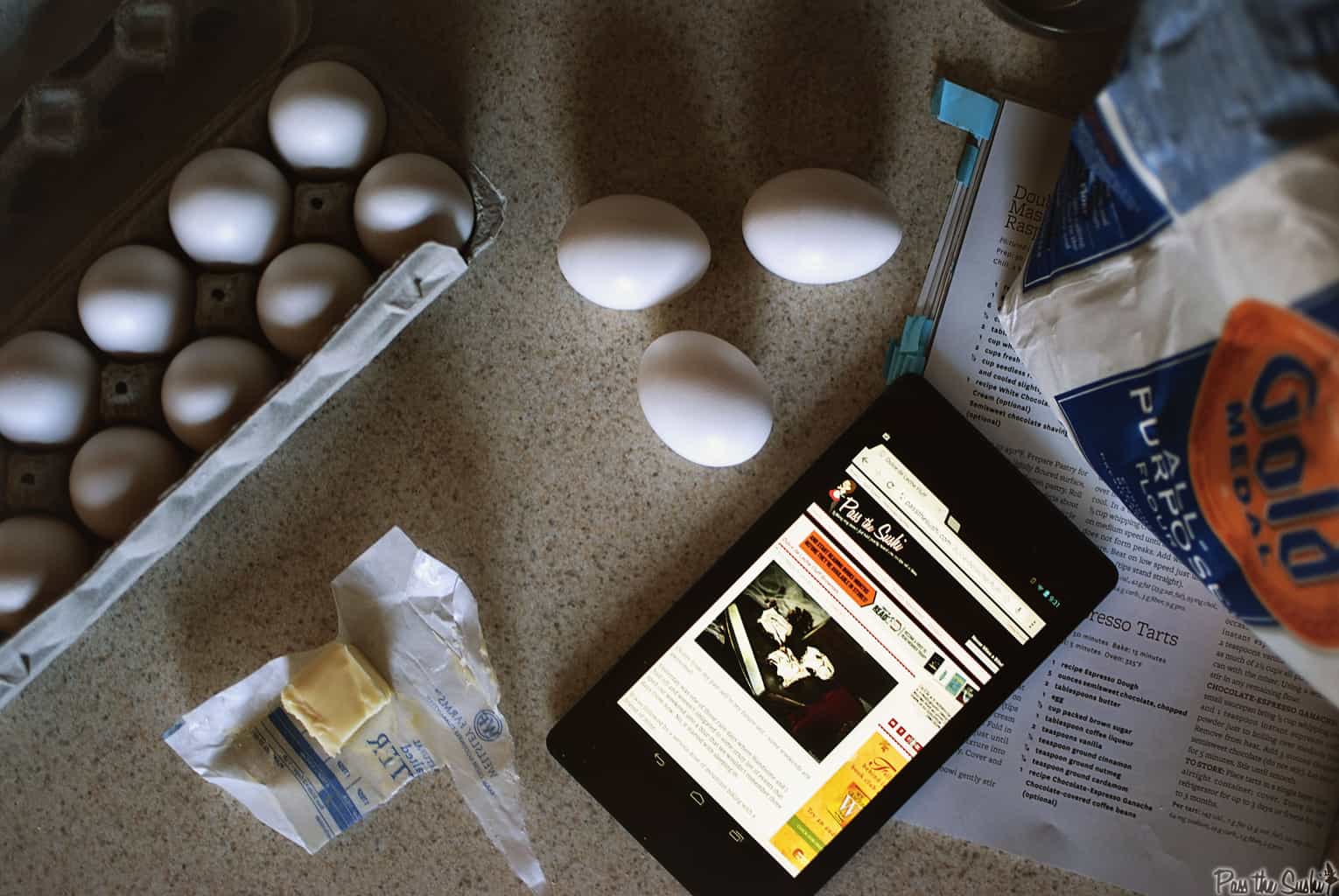 Do I see myself using this in place of my computer, nope. It's not going to take a laptop out of my hands. I type too much, it just wouldn't flow. But there are cool little keyboards you can purchase for it, so maybe someday when my laptop bites the dust... However, I am shocked to find that this small tablet is fun easy to use and convenient as heck. Would it be a perfect gift for a cook this year, (unless you are springing for the coveted KitchenAid mixer) yes. So, while I'm stuck pondering what to get everyone for the holidays, consider this one as the big gift of the year.
Now, if you're looking to bribe Santa, this giant chocolate chip skillet cookie might do the trick. 😉
This post is semi-sponsored. Staples sent me the product. The thoughts and opinions are my own.
And I know you're here for the skillet cookie, so...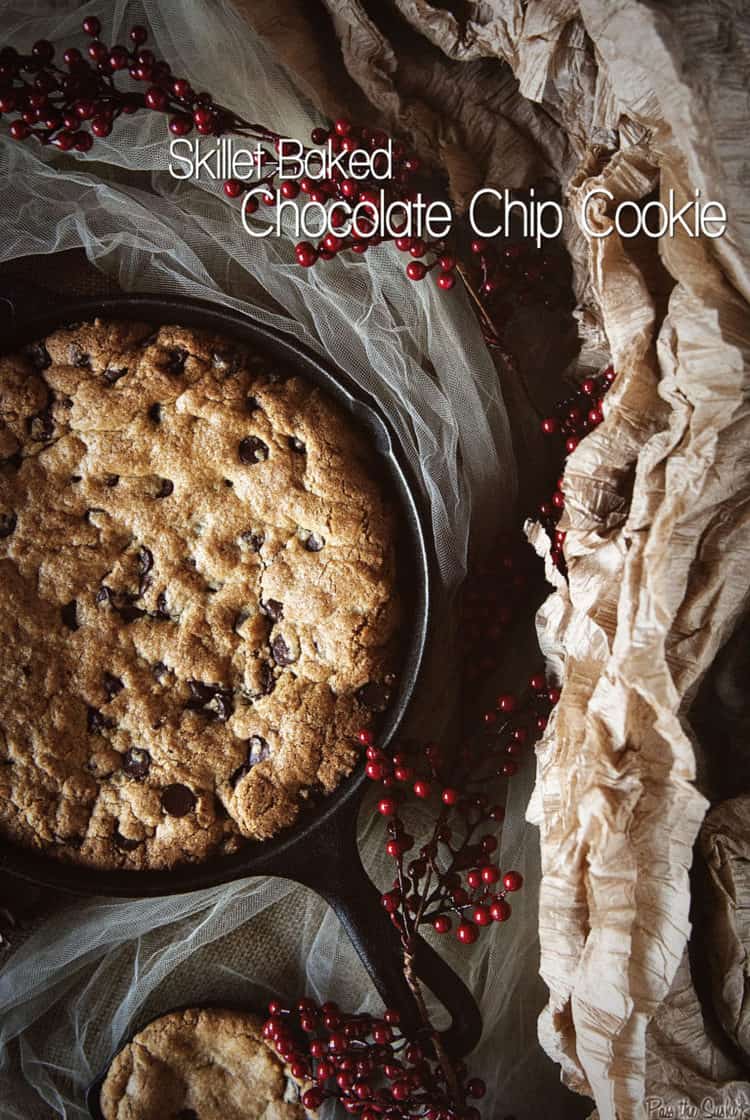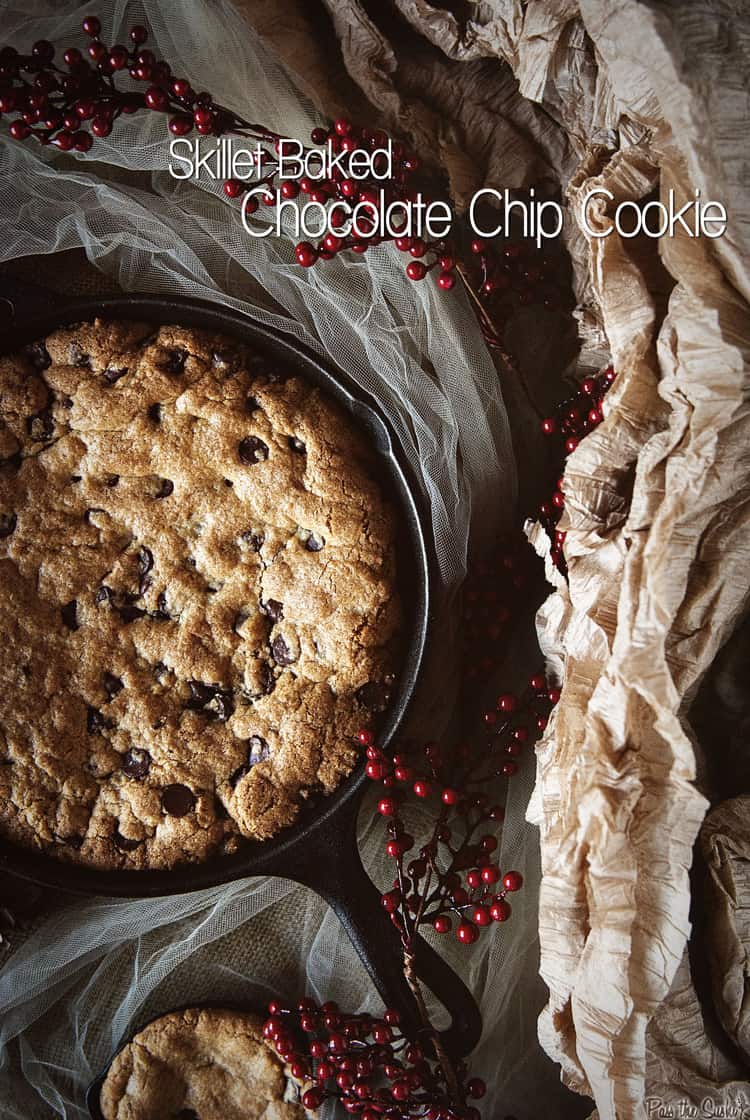 If you've tried my Chocolate Chip Skillet Cookie recipe, or any other recipe on passthesushi.com please don't forget to rate the recipe and let me know where you found it in the comments below, I love hearing from you! You can also follow along for more good eats and travel tips on Instagram @passthesushi & @girlcarnivore, Twitter & Facebook.
And because I just really love cookies...
Chocolate Chip Granola Cookies
📖 Recipe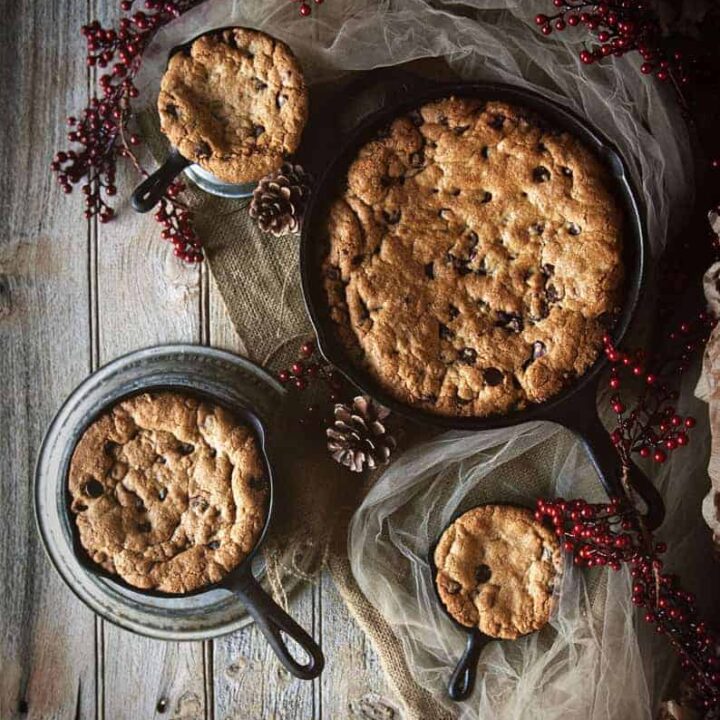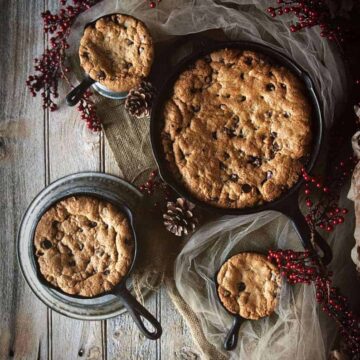 Ingredients
2

cups

flour

1

teaspoon

baking soda

½

teaspoon

salt

¾

cup

unsalted butter

-

softened

½

cup

sugar

¾

cup

packed light-brown sugar

1

large egg

2

teaspoon

vanilla extract

1 ½

cups

semisweet-chocolate chips
Instructions
Preheat oven to 350 degrees F. Find your oven safe skillet and set aside.

Whisk the flour, baking soda, and salt together in a bowl. Set aside.

In the bowl of your stand mixer, beat the butter and sugars until creamy and light. 

Scrape down the sides and mix in the egg and vanilla extract. 

Pour in the flour in three additions, mixing until combined, and scraping down the sides as needed. Lastly, add the chocolate chips and mix.

Spread the batter in the skillet in an even layer. 

Bake for 40 to 45 minutes (and like all good cookies, don't over bake), until edges are brown and top is golden. 

Let cool at least 15 minutes before slicing and serving with fresh ice cream in top.
Notes
Nutritional informations provided as a courtesy and is only an approximatation. Values will changes based on ingredients used.
⭐ Tried this recipe? Rate it ⭐
Help out the next person and give it a star rating below!