This Raspberry Sweet Tea Sake Cocktail is perfect for a light midday drink.  Just enough sake to warm your soul, just enough cool raspberry tea to quench your thirst.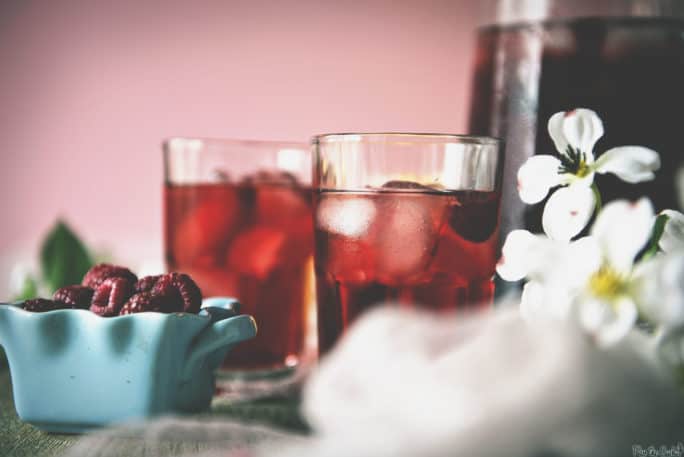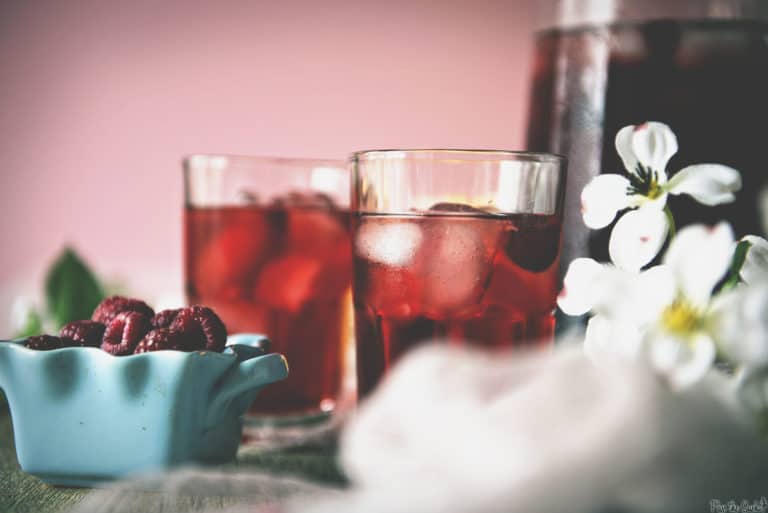 I don't watch much TV, but I know through the wonderful time sink of facebook that Winter was Coming. Months ago. But, please Mother Nature, let it go. It's time for spring. Time for the fear of frozen nights and possible flurries to pass and for me to bust out the flip flops. Time for riding until the sun sinks below the horizon and sitting back and unwinding. It's time.
Last night I hung in for my second ride at Iron Hill. It's a fast flowy little park, and I never thought I'd say this (because the giant rocks sort of scare me) but it's rather fun. Once you get going the trail system just sort of works. I, however, do not. I am not riding the way I want or with the skill I want. My endurance is fine, but I am unsure of myself and not doing little things I know I can. I have got to get out of my own head.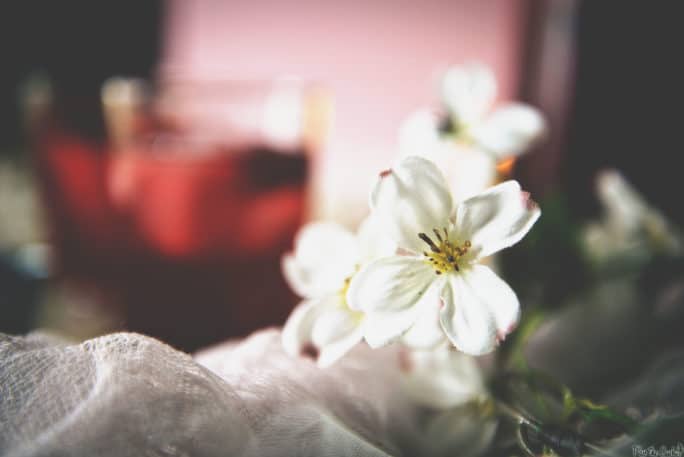 Last night, for a brief moment, I was there. It was marvelous. In a few weeks, I'll be back to where I want to be. I may have missed some home turf races by then, but I'm ok with that this year. This year is about finding a rhythm that works. And we are going to rock it. So, forget about winter. It's bike spring time!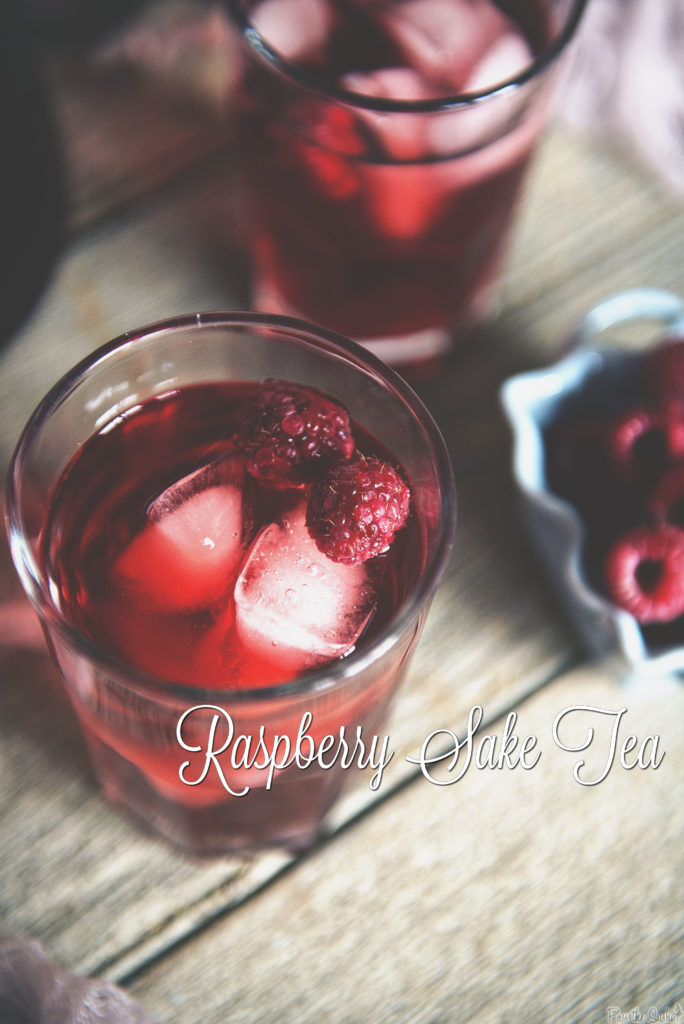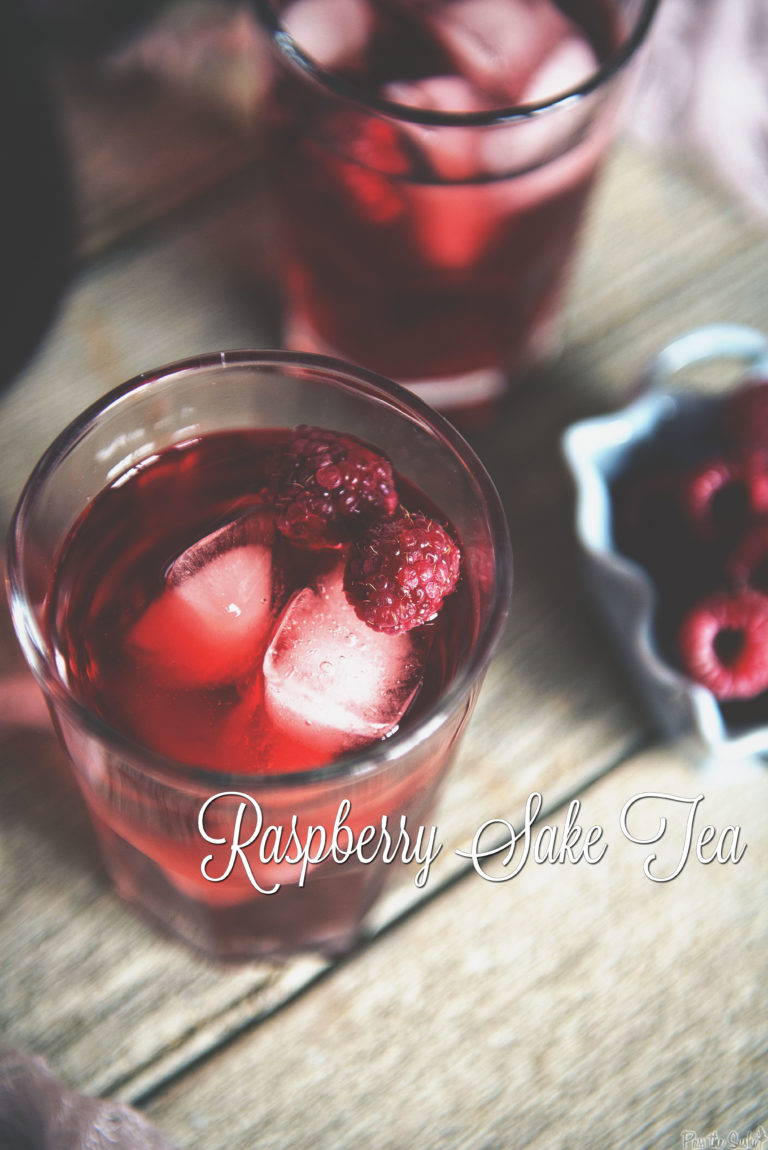 As for this drink, I swear I saw it in a magazine. But, I can't for the life of me prove it. It was in a corner, all small and inviting, year/s ago? I ripped the page out and saved it, swearing one day to make it. Hid sake from guests until it was just the moment to make this... And now I can not find the recipe or the original inspiration...
Yesterday I made a big giant mess on the floor of magazines, paper clippings and recipe notes to find the source. The puppy loved it. But still, no source. Maybe it all just came to me in my dreams...
With fresh berries abundant and on sale at the local markets, spring is ripe to be enjoyed with some fresh and mild cocktails.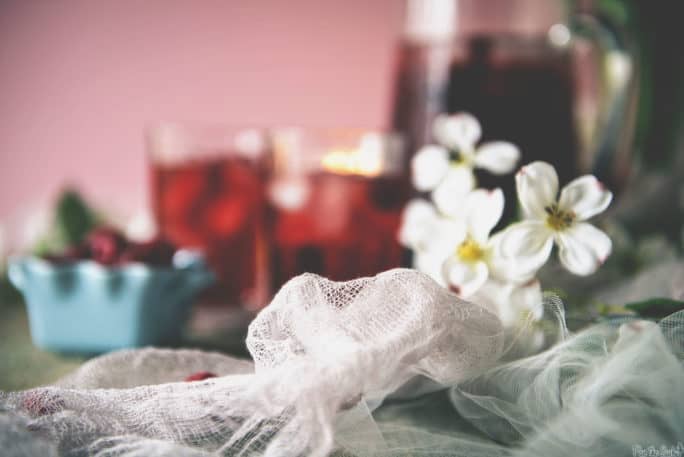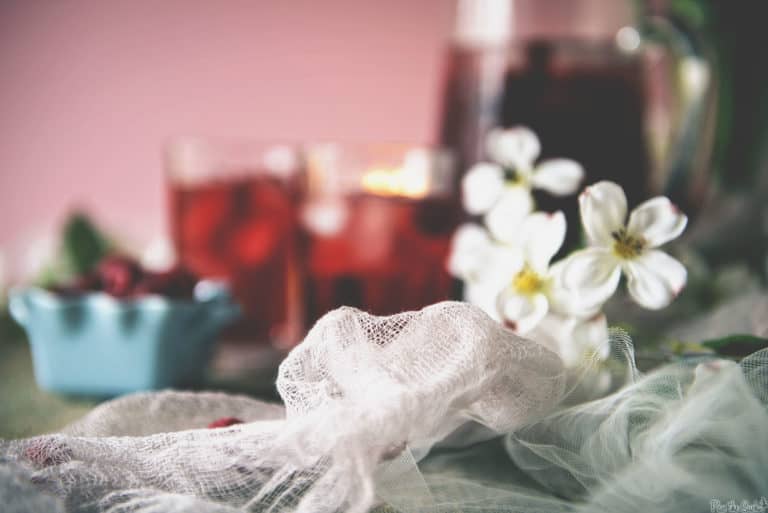 What is Sake?
Sake is Japanese fermented rice wine. It is light and clear and is often served warm and by itself.
What to make with Sake?
Sake is mild and I love mixing it in fruit based cocktails. Try it in fruity spritzers, mules, or mild cocktails like mojitos or as an addition to white wine in your next sangria!
Almost any mild cocktail that calls for white wine or white liquor would be fun to try with sake.
What Can I Substitute for Sake?
You can find sake in most wine and spirits stores these days, but in some places, it can be hard to source.
Due to its smooth clean flavor, sake can be hard to replace in cocktails. For cooking, a simple swap of rice vinegar is perfect.
In cocktails though, I would replace or substitute the sake with a dry white wine or, in the case of this raspberry sake cocktail, vodka.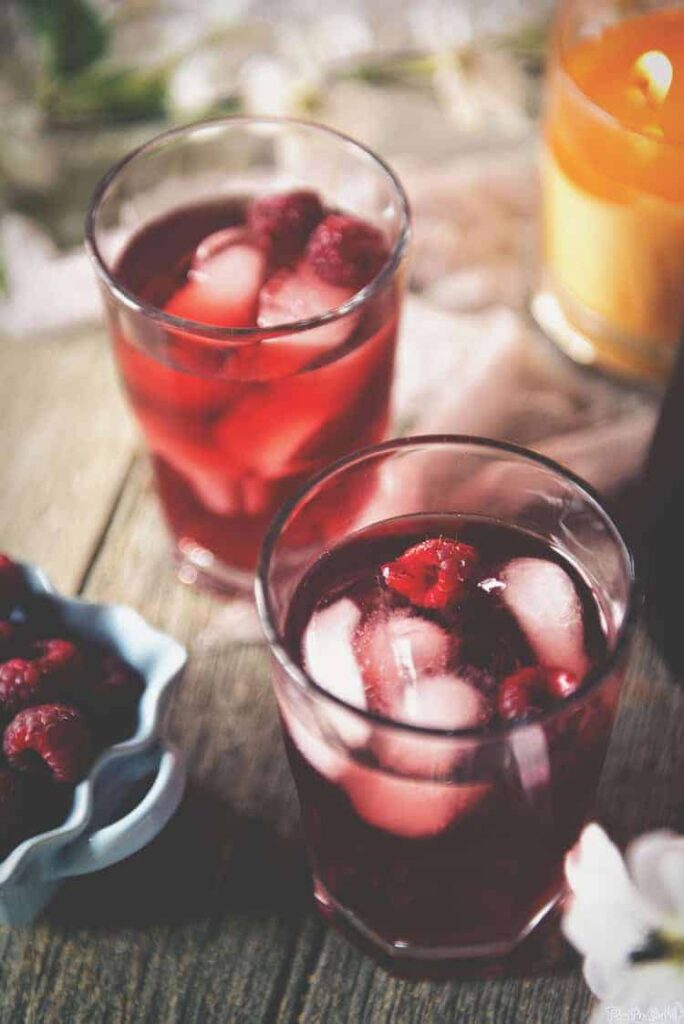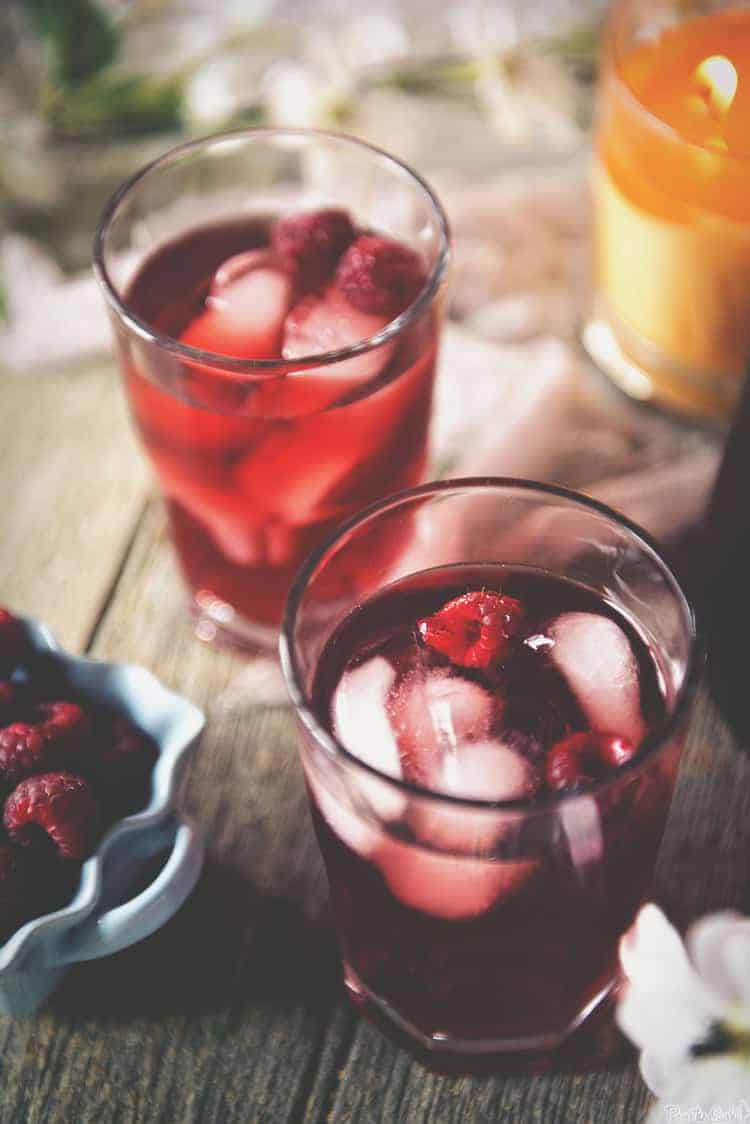 More Cocktail Recipes
If you've tried my Raspberry Sweet Tea Sake cocktail or any other recipe on passthesushi.com please don't forget to rate the recipe and let me know where you found it in the comments below, I love hearing from you! You can also follow along for more good eats and travel tips on Instagram @passthesushi & @girlcarnivore, Twitter & Facebook.
Yield: 10 servings
Raspberry Sweet Tea Sake cocktail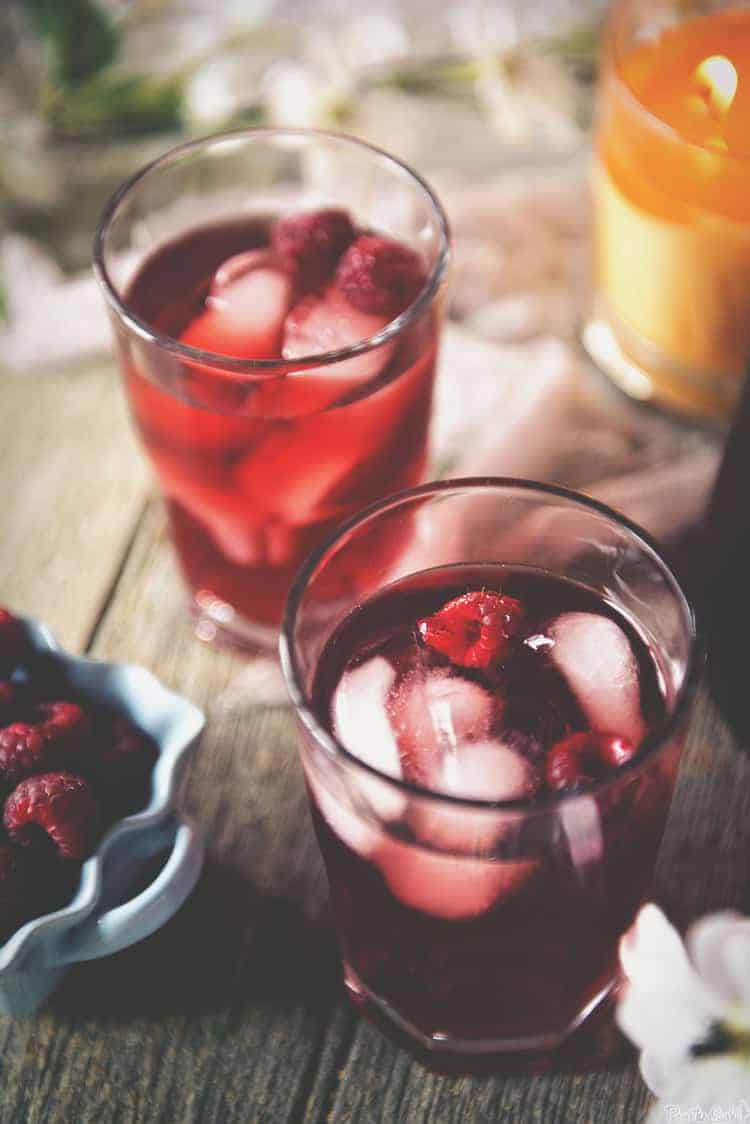 This is a fun and easy cocktail for spring. Make the raspberry tea ahead and add the sake when ready to serve. Have fresh berries on hand to liven things up.
Total Time
2 hours
25 minutes
Ingredients
½ gallon water
5 raspberry flavored tea bags
½ cup sugar
750 ml sake, more or less as needed depending on the company
Instructions
In a large pot, bring the water to a boil.
Add the teabags and remove from heat.
Allow to steep.
Remove the tea bags and stir in the sugar until dissolved.
Pour into a pitcher and let cool in refrigerator.
When ready to serve, stir in the sake and some fresh ice.
Serve with fresh raspberries to garnish the glasses.
Recommended Products
As an Amazon Associate and member of other affiliate programs, I earn from qualifying purchases.
Nutrition Information:
Yield:
10
Serving Size:
1
Amount Per Serving:
Calories:

139
Sodium:

11mg
Carbohydrates:

13g
Sugar:

9g