Robins Eggs candies are a well loved Easter basket treat. When the candies are blended into a milkshake, pure dessert magic happens!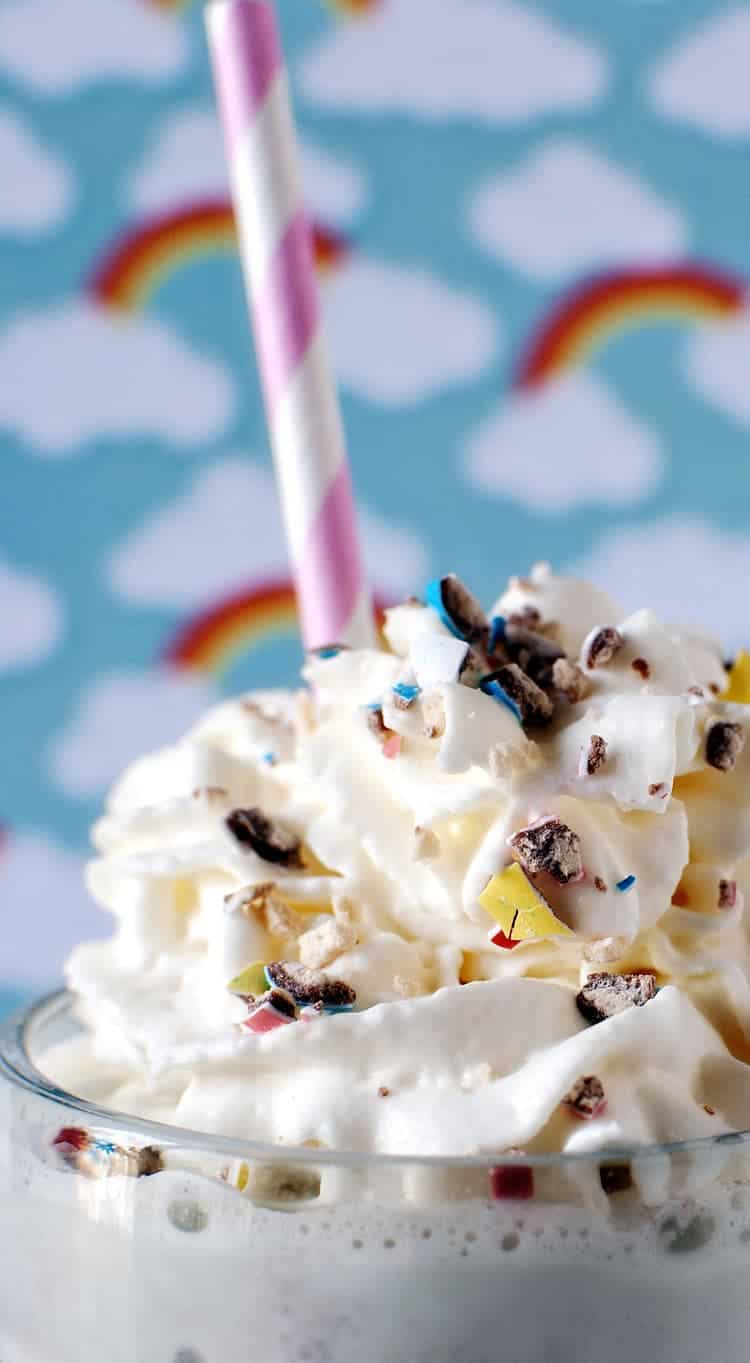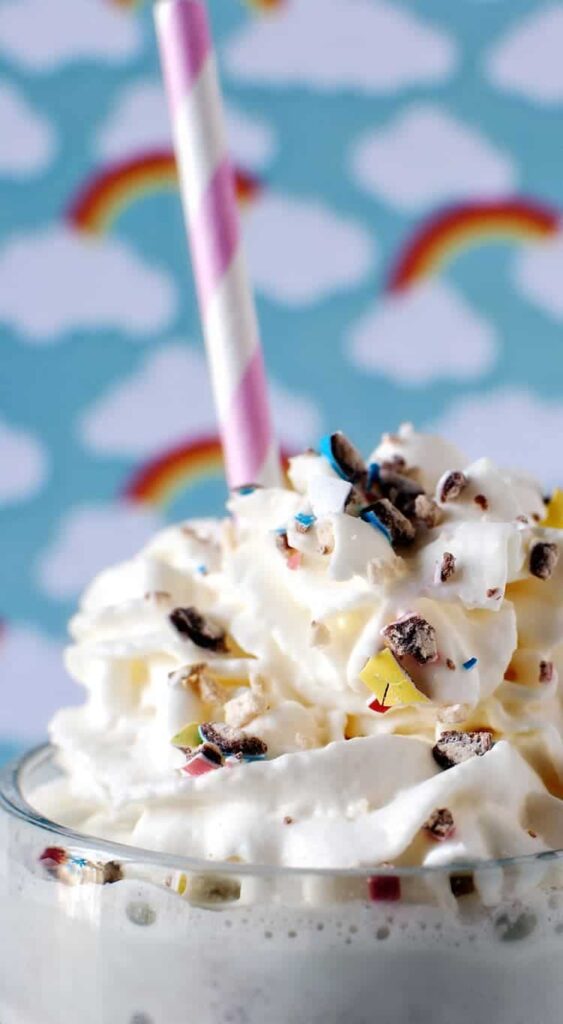 It's normally not until after the holiday has passed before I look around my kitchen and realize that I have tons of themed candies that I didn't use for the holiday at hand. Maybe that's because I don't get pre-Valentine's Day chocolate, and the Easter bunny doesn't show his cute little tail around here until Easter.
I'm a squirrel so I'll hold onto that darned candy as long as I can, thinking that I will use it for the next go around, but we all know that's not true. Come on, those peppermint kisses will never last until next Christmas. Except for that chocolate bunny in the back of my fridge – sorry dude, you just got lost.
But for some reason I'm into the bunny season ahead of time. Well, enough ahead that I have some special treats for my readers this week. The other day some friends and I were tweeting about how deflating the scale has been for morale lately and it inspired me to make this little number. 😉
'Cuz nothing can crush morale and widen our hips like a robins eggs malted milkshake!
For anyone who may not know the love of the Robins Egg Candies, they are small, pastel speckled malted milk candies with a thin chocolate coating.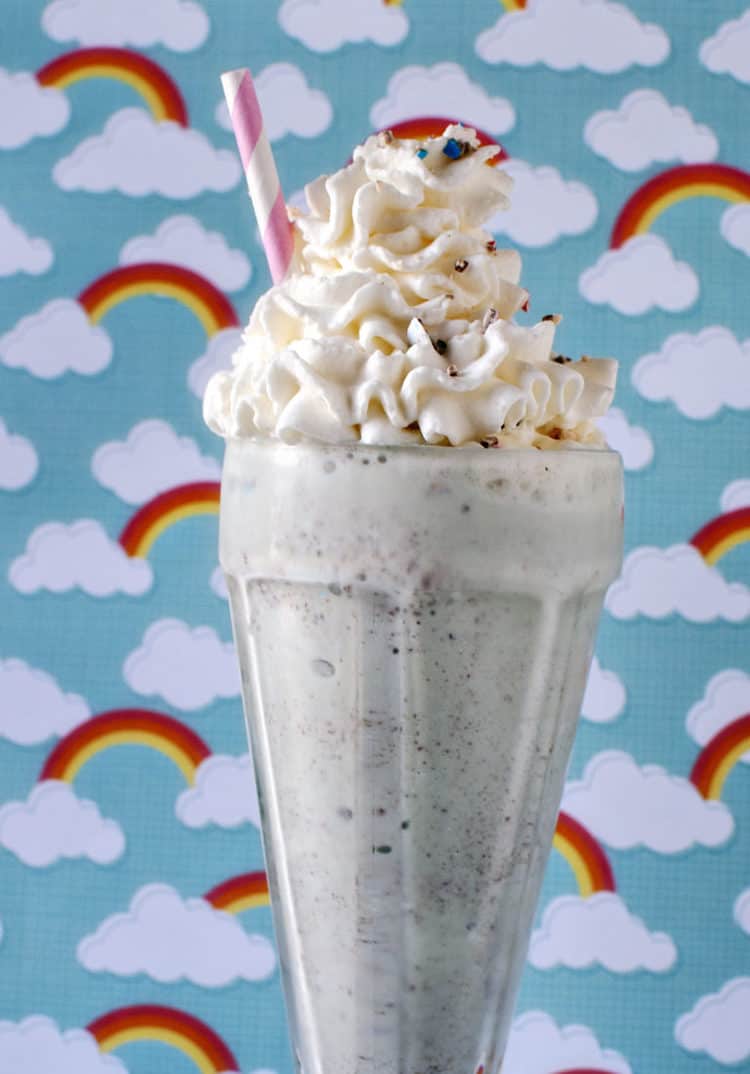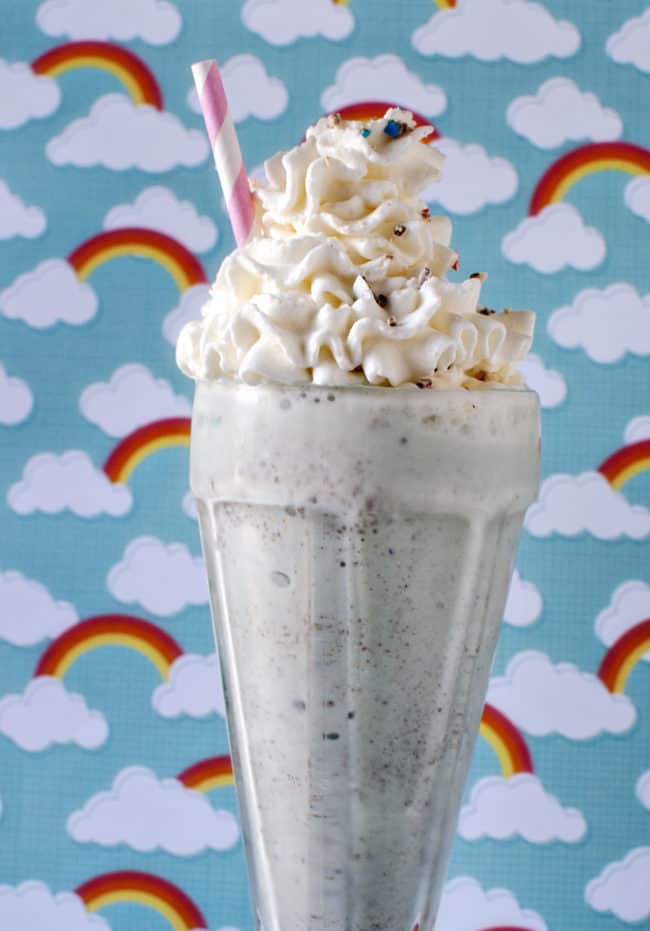 Robins Eggs Candies Malted Milkshake

Makes about 2 milkshakes give or take your glass size.

Print Pin Rate

Ingredients

1/2

cup

robin eggs malt candies

-

plus some for topping

2

cup

vanilla ice cream

1/2

– 1 cup milk

whipping cream for top

-

cuz whats a milkshake without a mountain of whipped cream

Instructions

Place robins eggs candies, ice cream, and milk in a blender. Blitz, pulse and blend until creamy (but try not to demolish every robin egg – or throw a few in towards the end).

Place a few robins eggs in a zip lock bag and beat with a rolling pin once or twice.

Pour milkshake into an awesome glass, top with a mountain of whipped cream, and sprinkle some robin egg bits on top. Pop in an awesome swirly straw (or bendy if that is your preference) and enjoy!

Notes

From Me and the Easter candy overload at the big box store.

Nutritional informations provided as a courtesy and is only an approximatation. Values will changes based on ingredients used.

⭐ Tried this recipe? Rate it ⭐

Help out the next person and give it a star rating below!
If you are feeling inspired, use robins eggs of only one color so that your milkshake turns a pretty shade of pink, blue or yellow instead of this off greenish color that I ended up with (I was too excited to sort colors).
Want to make more desserts with candy? I think you should make these:
Double Peanut Butter Butterfinger Pie