Malted milk cookie tart. A buttery, malted milk cookie crust topped with chocolate and malted milk balls. The dessert of champions!
Kitchenaid Food Processor, oh how I love you. Let me count the ways…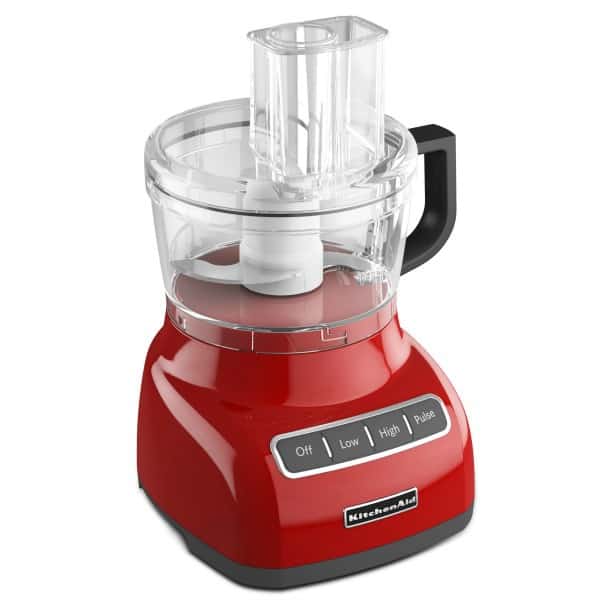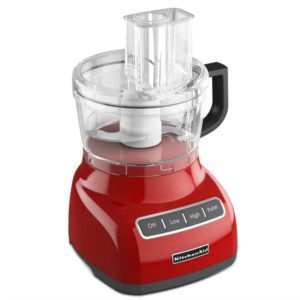 Seriously, if my rents weren't so good at making the holidays rock, I'd say best present ever – but really, they have made sure we always have awesome presents.
However, I do <3 my beautiful red 7 cup food processor a lot. Today it will come in handy over 3 times, slicing and dicing my prep time for this malted milk cookie tart down to nothing but a few quick pulses.  Someday I will have the stand mixer to match… someday….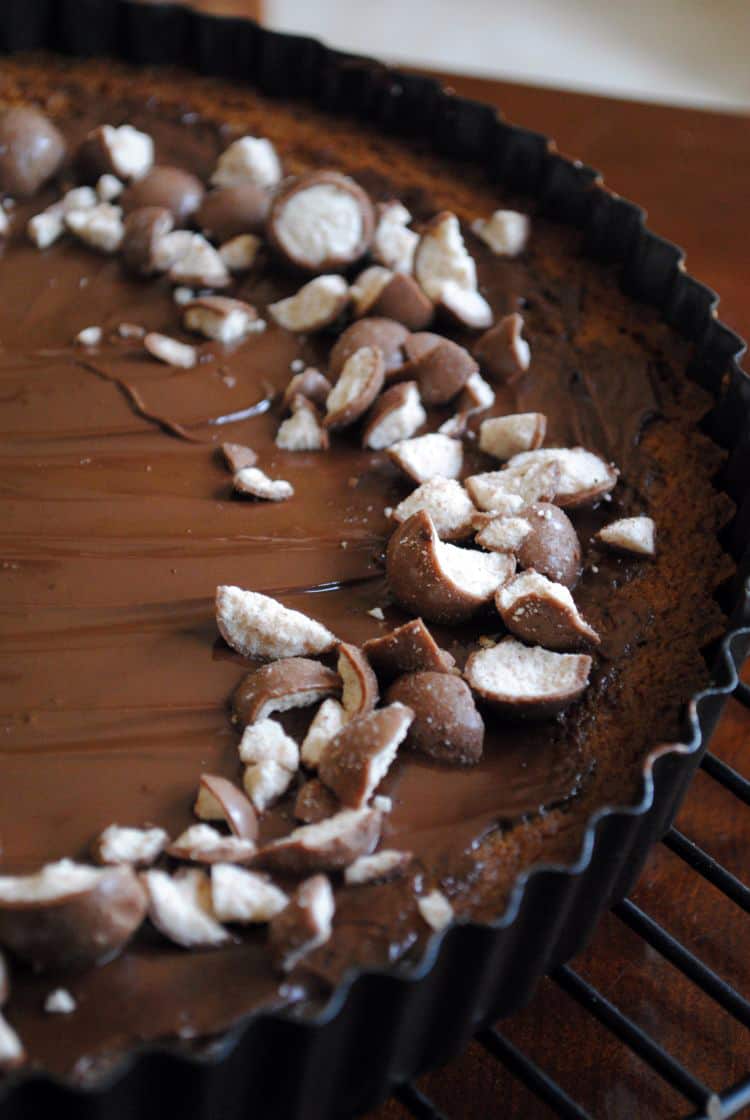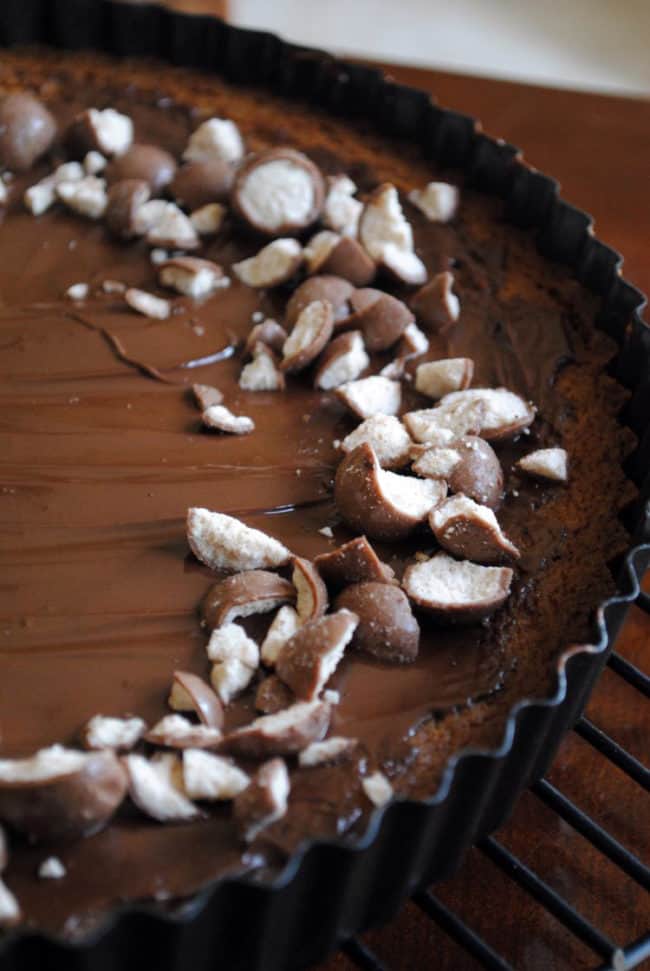 Malted Milk Cookie Tart
From Bon Appetit magazine – July 2010
Ingredients
1 1/2 cups all purpose flour
1 cup malted milk powder
1/2 cup sugar
1 teaspoon (scant) coarse kosher salt
1 cup (2 sticks) unsalted butter, cut into 1-inch pieces, room temperature
1/2 cup bittersweet chocolate chips (about 3 ounces; do not exceed 61% cacao)
1/2 cup malted milk balls, coarsely chopped
Preparation
Preheat oven to 325°F. In processor, pulse flour, malted milk powder, sugar, and coarse salt. Add butter; pulse until moist clumps form. Transfer dough to work surface; gather into ball. Press evenly onto bottom of 9-inch-diameter tart pan with removable bottom.
Bake crust until evenly golden brown, about 45 minutes. Scatter chocolate chips over; let stand 5 minutes to soften, then spread melted chocolate over hot crust in well that forms as center sinks. Sprinkle malted milk balls over. Cool completely. Remove tart from pan; cut into wedges.
The tart shell only took 30 minutes in my oven so please watch it carefully. The sides also bubbled over a bit (thank god I forgot about that other pan just chilling  in there. And yes, I am giggling at the use of the word chilling in refence to an oven at this point).
I didn't have bittersweet chocolate chips around, so I used my food processor to break down some baking squares. I also recommend putting the whoppers in the freezer while the tart bakes and throwing them in for a few quick pulses to break them up for the topping.