With miles of lush pastures, busy farms, and local abundance, amazing food is in no shortage in the Hudson Valley. From award-winning wineries to down-home creameries, there is a celebration of culinary delights to be discovered in every town and village. Here's where to look if you want to eat as well as the locals in the eastern reaches of Dutchess County, in the area around the village of Millbrook.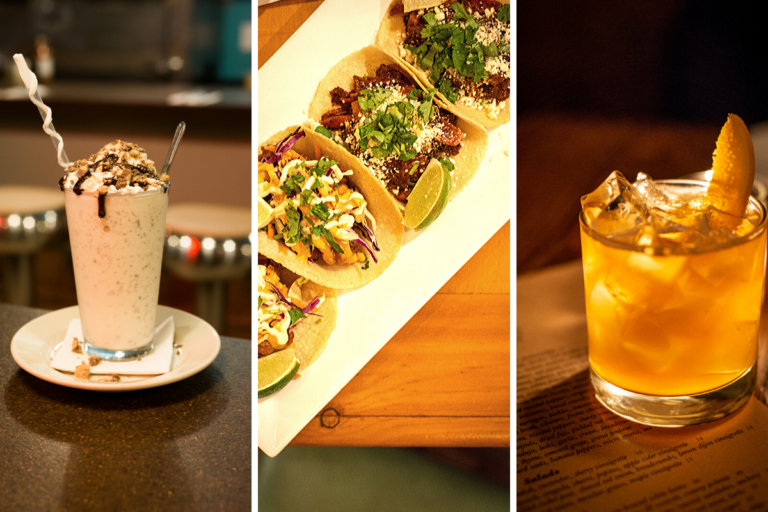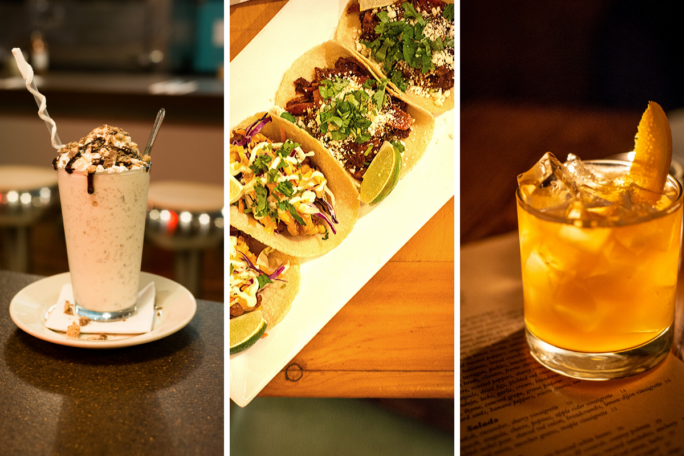 This post was sponsored by Dutchess County, thoughts and opinions are my own.
[ez-toc]
Travel isn't traveling without good food. Or at least one heck of a food hunt. Whether I am overseas or just taking a long weekend, I want to find the BEST things to devour when I am passing through a place. Musts are always coffee, ice cream, and of course cocktails. It goes without saying that I am going to find the best meat and bonus point if I can find tacos. Because tacos are everyone's happy place.
Little did I know, eastern Dutchess County had all of the above. And I won't lie, I was incredibly excited at every meal to discover it just as satiating as the last. There was a variety of choices, from delicious Mexican to down-home barbecue all a quick jump from one another and perfectly drivable during your weekend getaway.
Detour from the hustle and bustle of the city and away from the crowds and find yourself meandering down beautiful country roads, rolling farmland and on a culinary adventure worth traveling for. If you need more inspiration for you time in Dutchess, check out my ultimate agenda.
Here are my best foodie finds around the village of Millbrook.
264 Franklin Ave, Millbrook, NY 12545 | Open Mon, Thurs, Fri 4PM – 9PM Sat & Sun 3PM – 9PM
My number one stop for a date night dinner. Fine craft cocktails and a cozy menu. The atmosphere is dark and I found it to be the perfect little spot for two.

The menu reads like classic family fare but the plates are delivered in comforting portions with a high end spin on comfort food. The spaetzle with duck was top notch and the pancetta (pictured below) served with white beans was wonderful. The menu changes seasonally and there are evening happy hour specials like $1 oysters that are hard to miss!

Tip: The bartender knows what's up. Ask them which seasonal cocktail to try based on your tastes and let them make a suggestion for you to sip.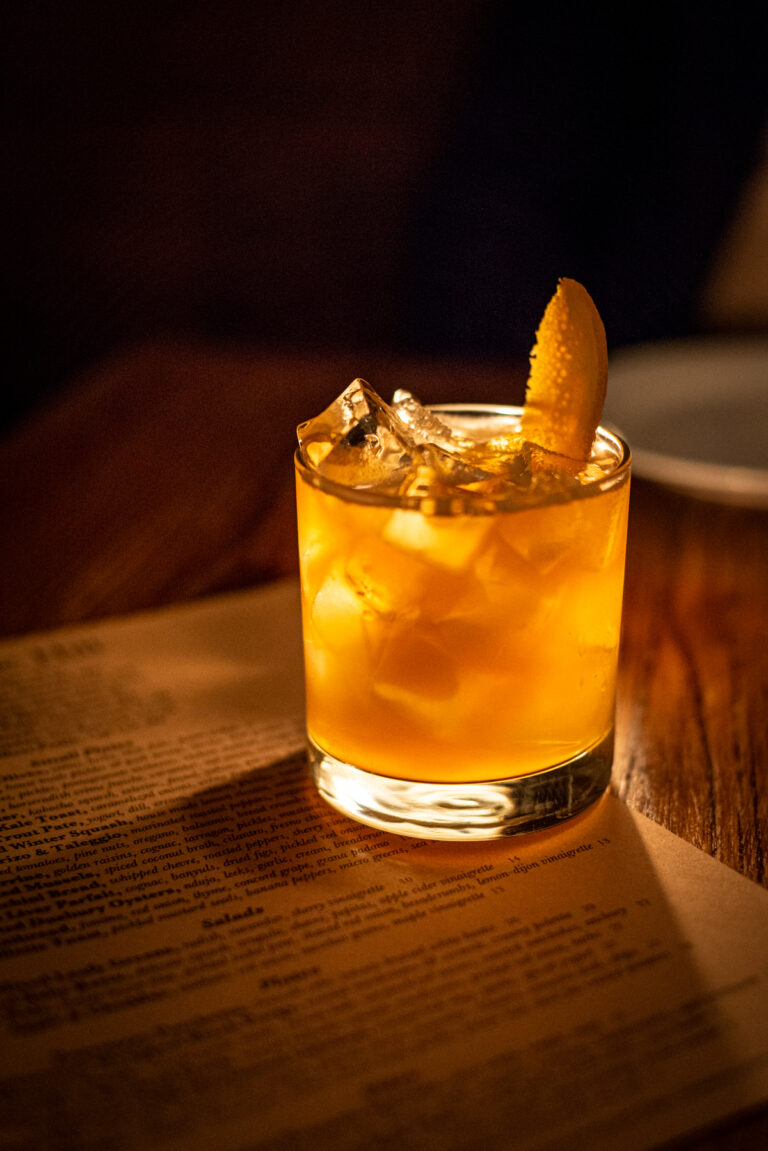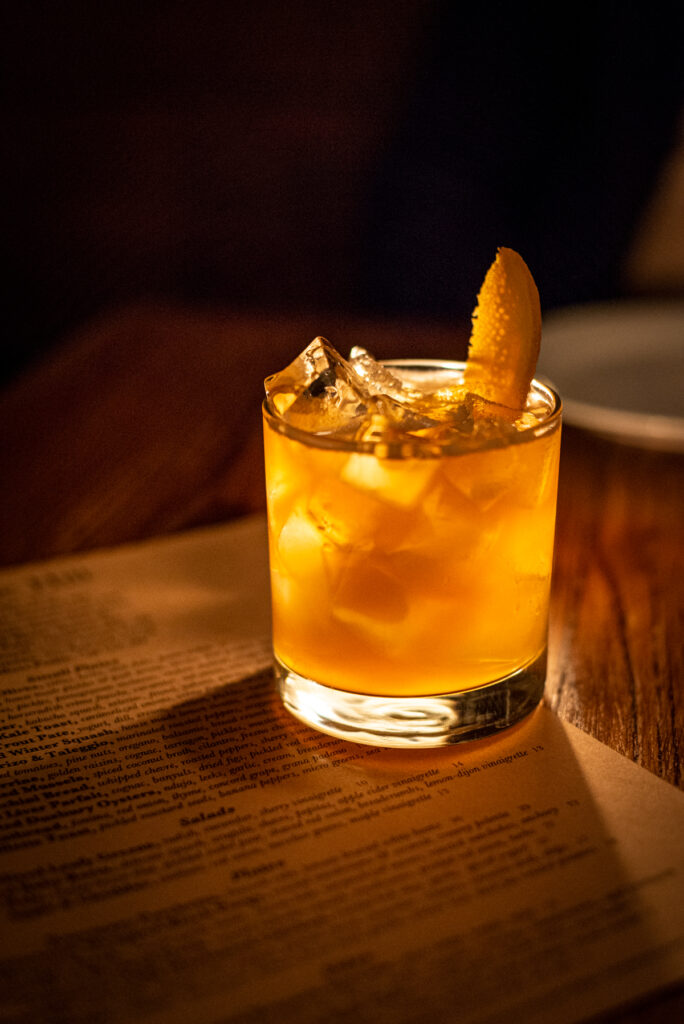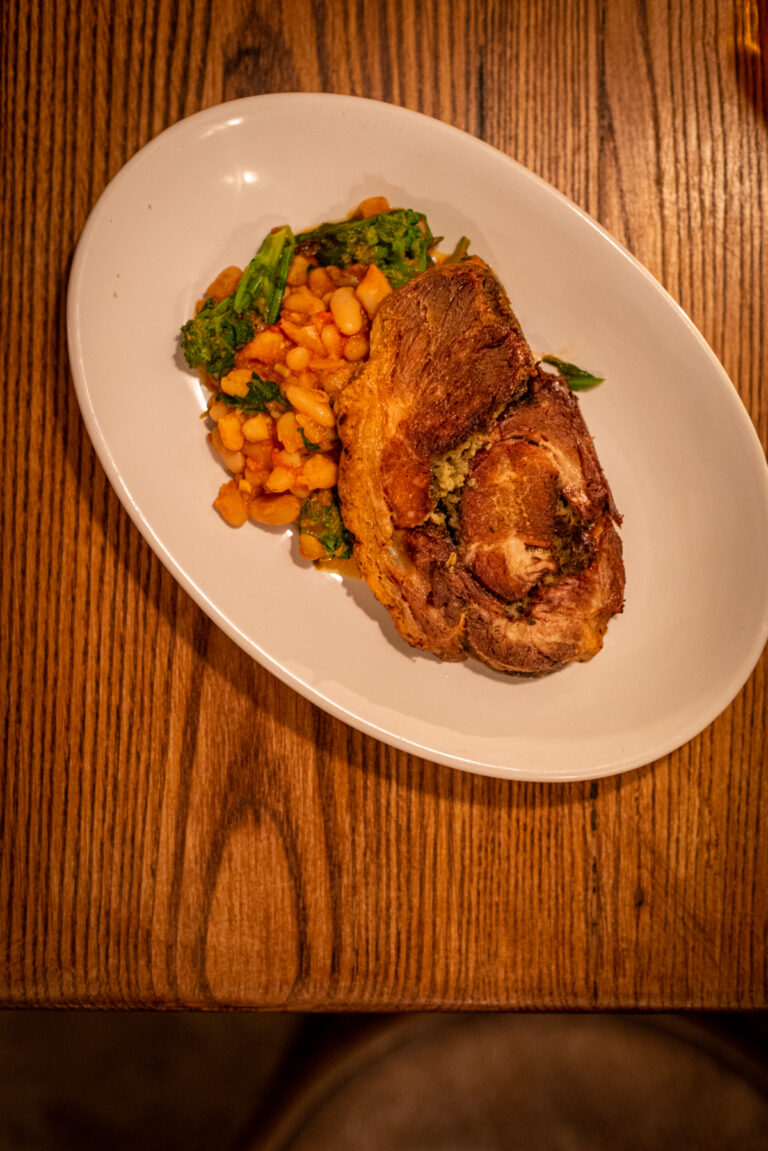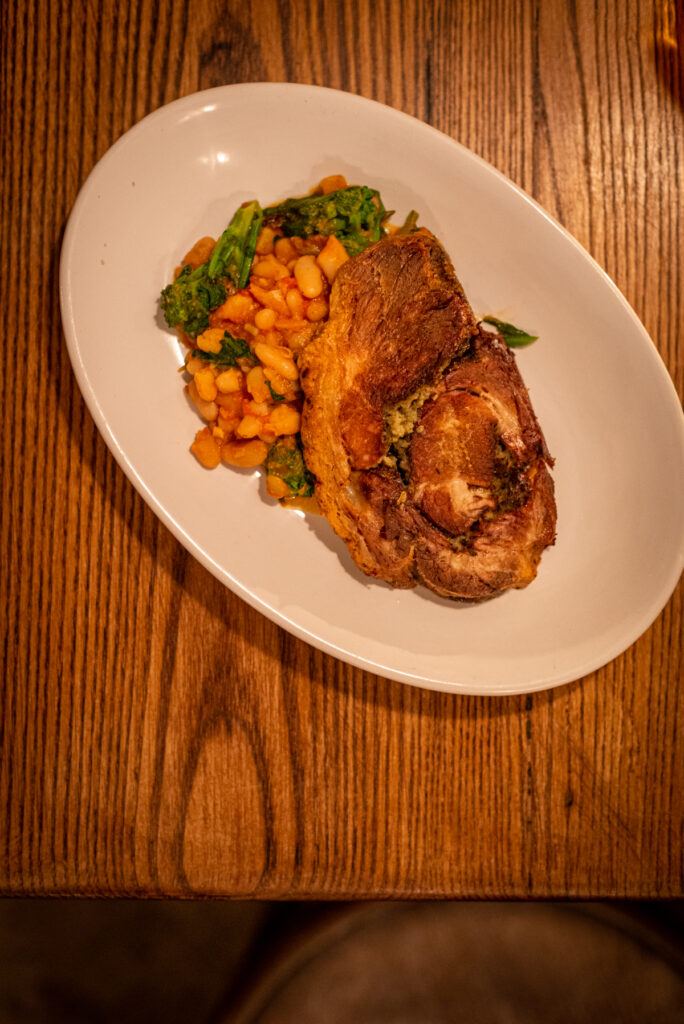 2510 US-44, Salt Point, NY 12578 | Open Daily 12PM to 9 (or later) every night
Driving through the eastern reaches of the Hudson Valley, you probably don't think of Mexican cuisine. But everyone loves a good taco stop. Heck, I make it a point to find the local taco stop. And La Puerta Azul is that local place.

With classic options that you want like shrimp and mahi tacos, fajitas, and huge burritos to more savory meals like blackened salmon the menu is compact but offers enough to make you want to come back again and again. What you don't try this time you will be tempted to next.

The cocktails are staple margaritas with a few fun variations like the Pina Picante that packs a spicy punch.

If you don't order the table side guacamole you have missed the mark at this fun Mexican inspired restaurant. Seriously, it's big enough for the party. Promise.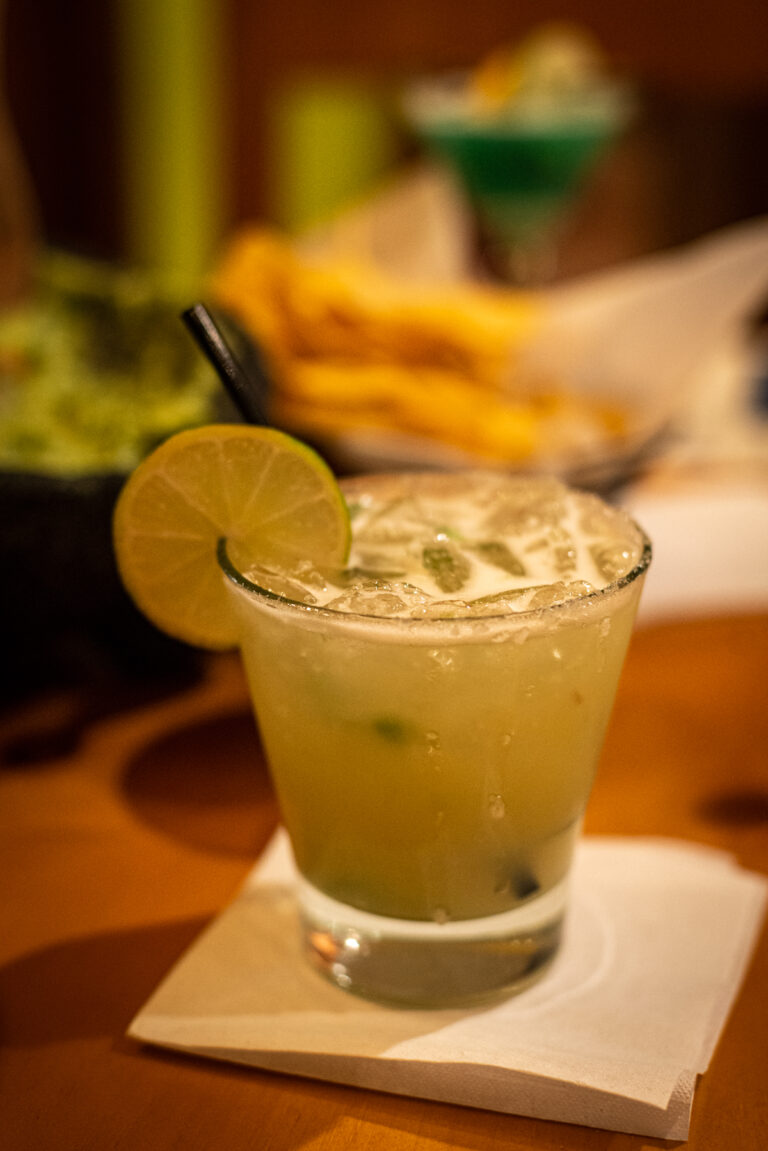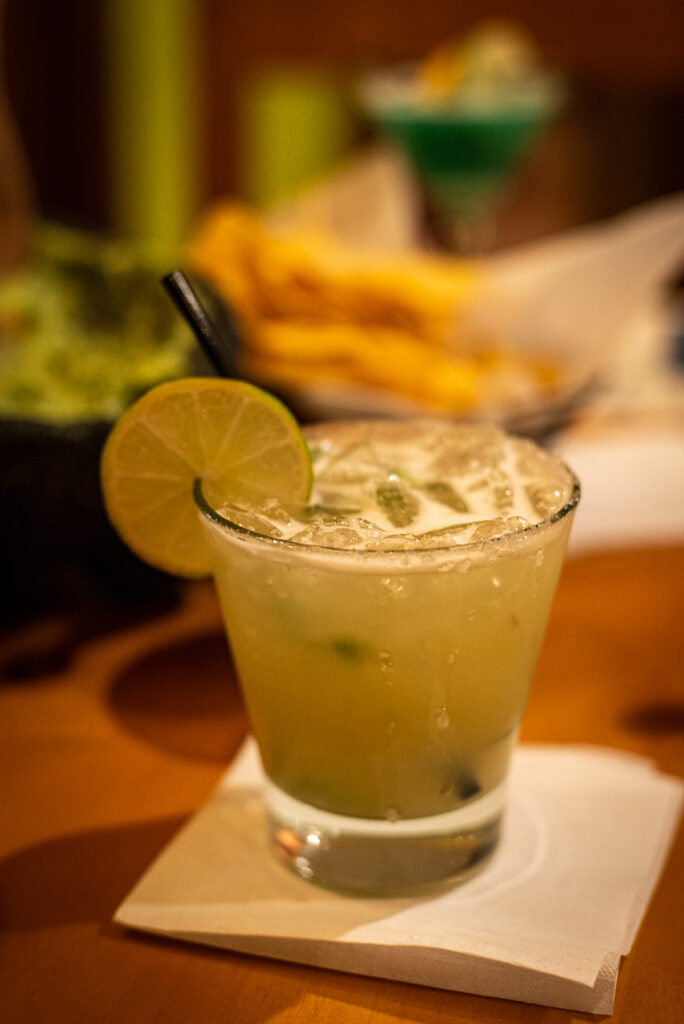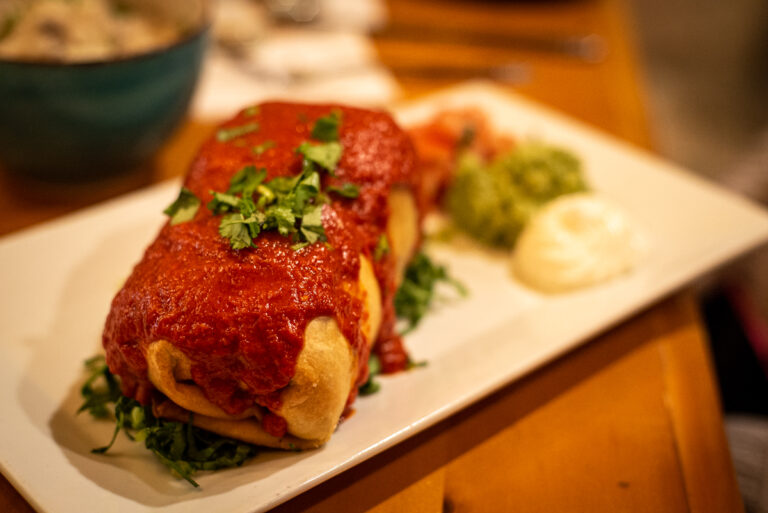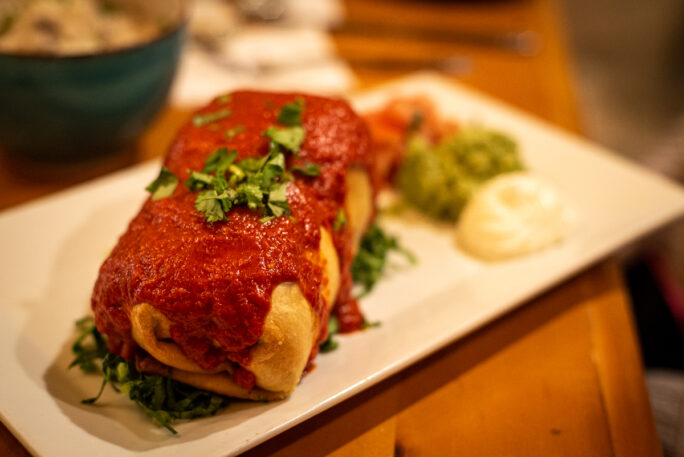 1475 NY-22, Wingdale, NY 12594 | Open Wed – Sunday 12PM – 8PM
Not a restaurant, but a joint, this bbq spot is offering all the smoked favorites and a few must try bonus items. The owner is slicing things fresh from the hot box as you step to the counter to order and behind him he has a mighty team scooping up and dishing out the sides.

You can sit in one of the booths or grab a box to go. Either way, the meat is piled high at this food truck transformed into a brick and mortar spot.
The ribs, chicken and brisket are order by the pound until they sell out on any given day or they make a mean sandwich. And the sides are down home and delicious. For when your tastebuds want a little southern satisfaction, this spot hits the mark.

Don't skimp or count calories, make sure to try the dirty mashed potatoes with crisped cracklings on top.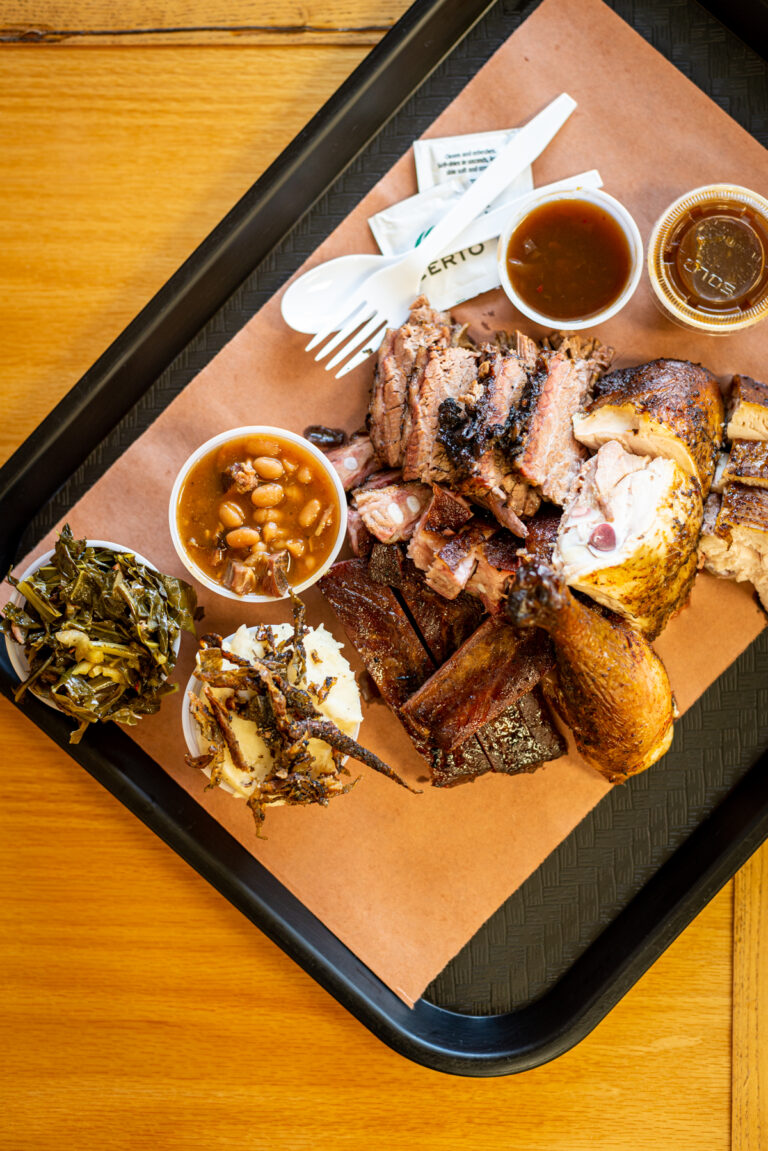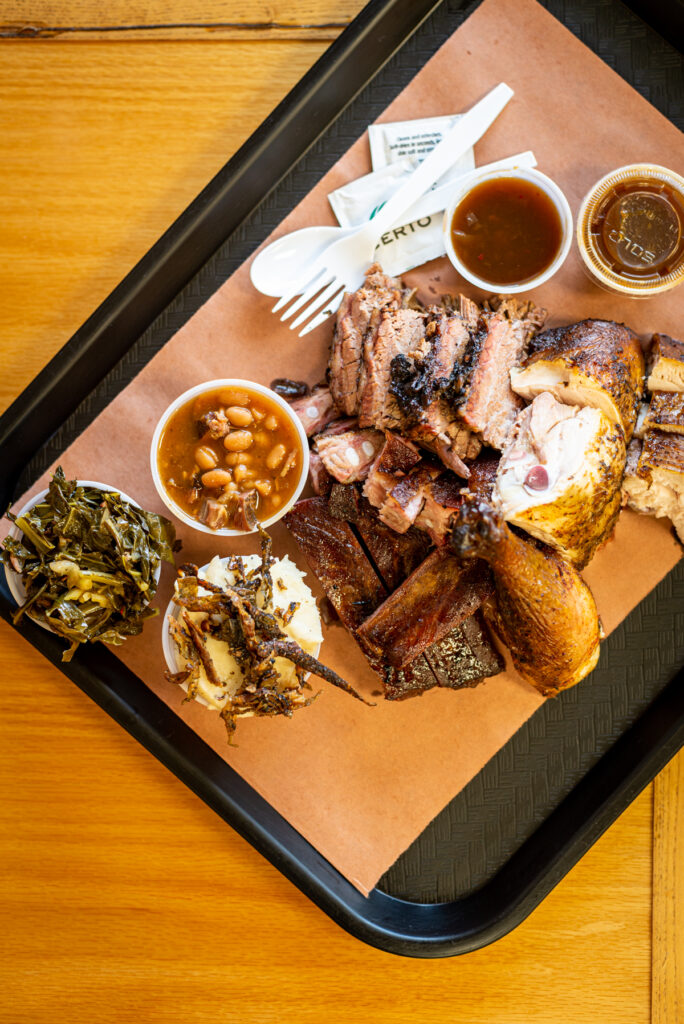 19 Main St, Millerton, NY 12546 | Thursday – Monday 7AM to 9PM
This is a neighborhood staple. Like all good diners, its a cozy little spot with a long counter to saddle up to and order an over the top shake from or a local kombucha on tap. Yeah, you read that right. Imagine that quintessential diner with a modern menu designed to make all of us happy. Truffle oil over kale chips and pinto beans anyone?

There's also the staples, like a hearty meatloaf sandwich and an over the top corndog burger to help wash that healthy kombucha down. If the kombucha wasn't enough to make you love this place, the burger beef is even sourced from a local farm.

This menu is fun and filled with a variety of options and yet, isn't overwhelming like a lot diners that cram too much in. It's simple and genius.

Come early for a delicious breakfast menu too. Because it's a diner, you know they serve amazing eggs.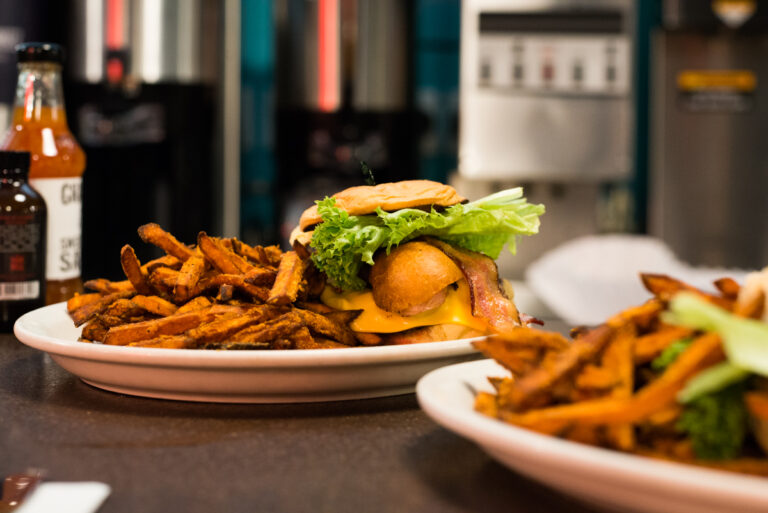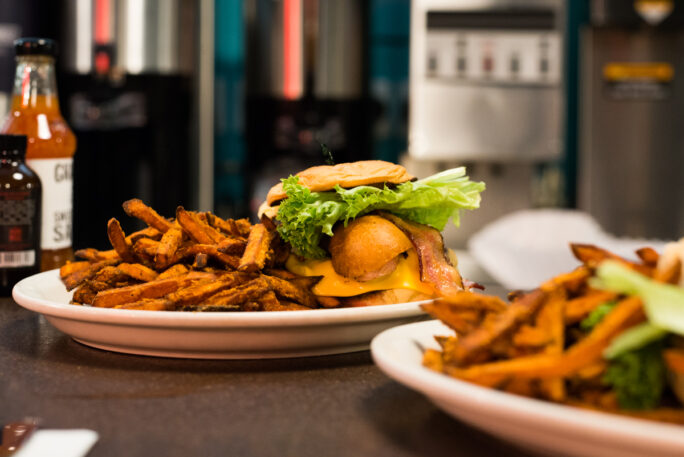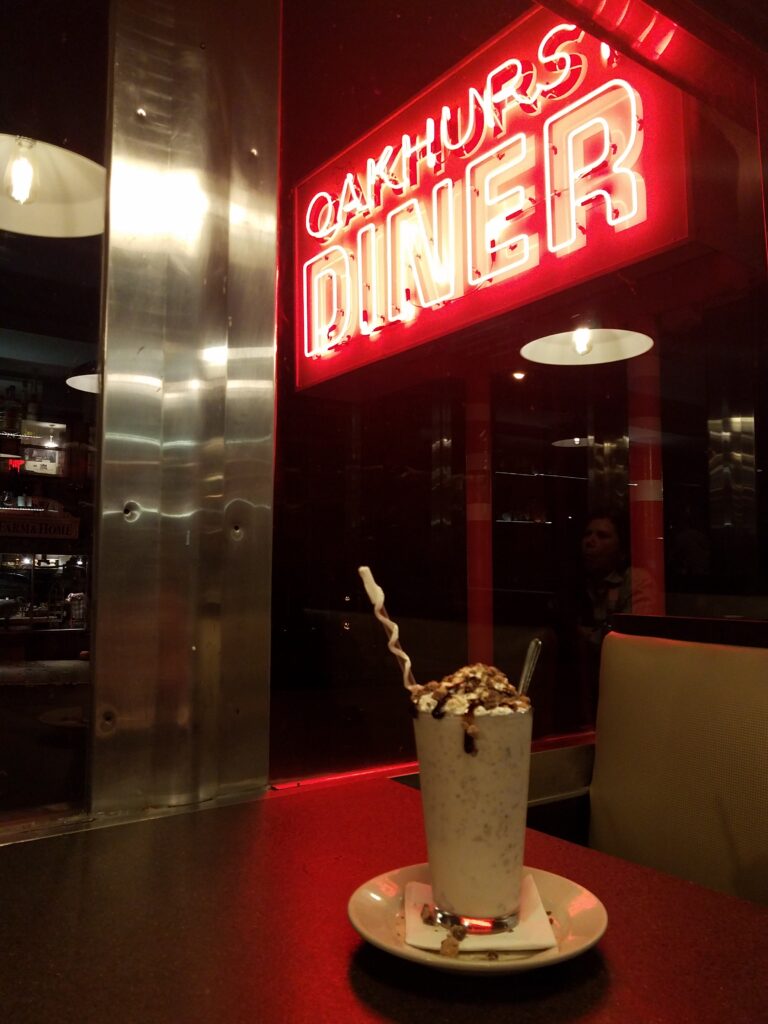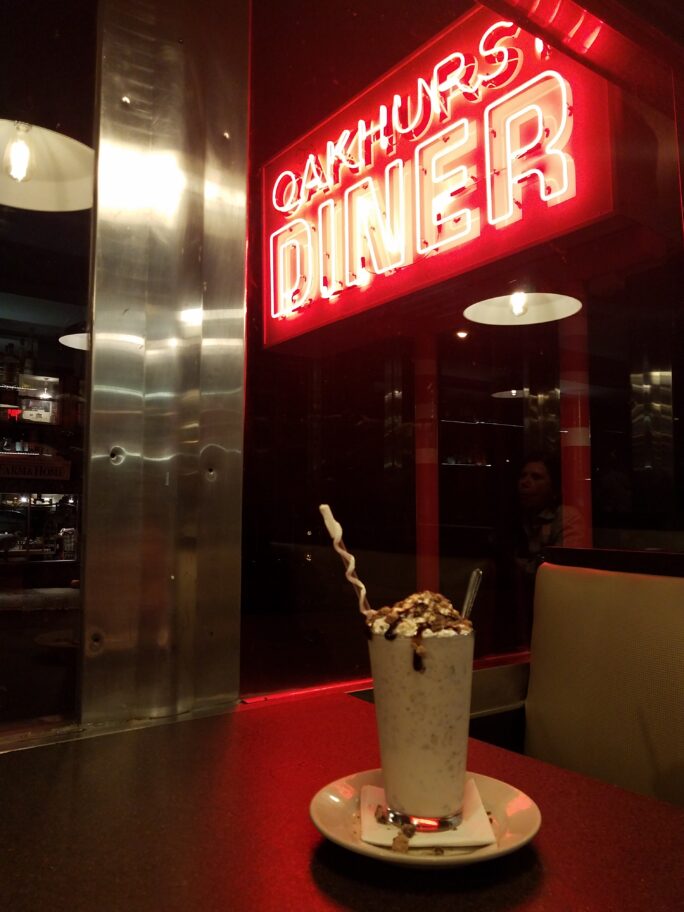 18 Alden Pl, Millbrook, NY 12545 | 11AM to 9PM Daily
A little hidden from the road, this is the local Cheers spot. The big open dining room lets friends mingle or they can head over to the bar area and check out the daily specials right from Maura's kitchen. The soup changes daily and so does the special. They even celebrate the love of tacos here with the once a week taco special – with a different feature every week. And you got to love that they offer crunchy or soft shell tacos!
The seasonal cocktails rotate as well giving yet another reason to pop in and see what's going on.
And if that didn't catch your attention we can talk about the grilled cheese selection – perfect for the cozy weather!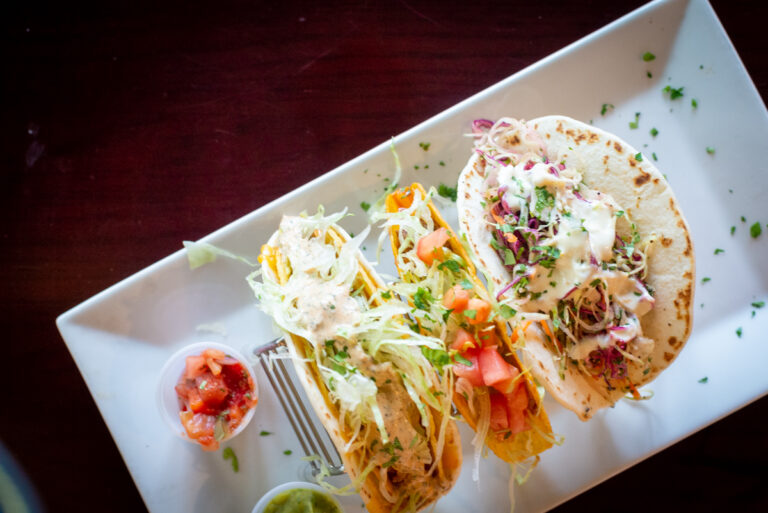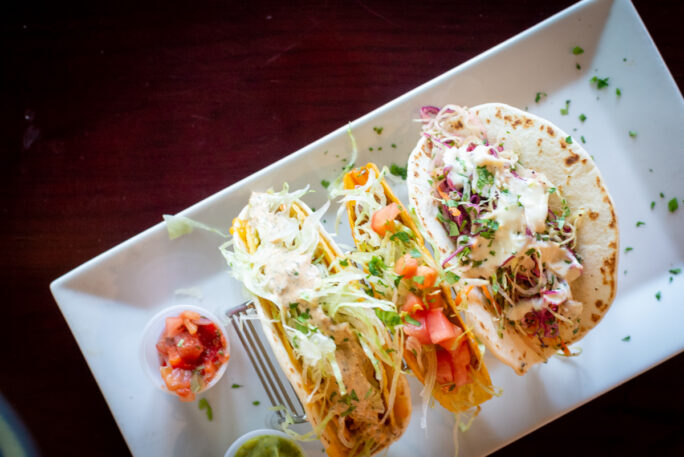 3202 NY-22, Dover Plains, NY 12522 | Open Daily 1PM – 9PM
This new in 2019 ice cream shop sitting right in the middle of Dover Planes New York is a must! They host a variety of flavors to tempt you. I consider myself a professional ice cream tester and the coffee ice cream at Kelly's was some of the most amazing coffee ice cream I have ever had.
There was an abundance of flavors to tempt me and if you really want an over the top moment, consider a fruit loop dipped cone to really set things off.
Bonus, the trailhead for Dover Stone Church hike is just a few hundred feet down the road which makes these ice cream calories totally worth it.
There is a little seating area with picnic tables for when the weather is nice. But even for when it's not, stop in for ice cream y'all.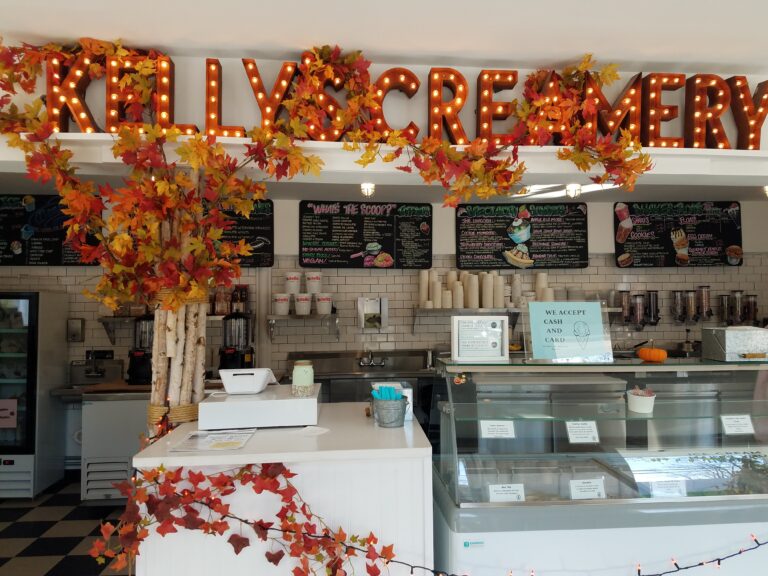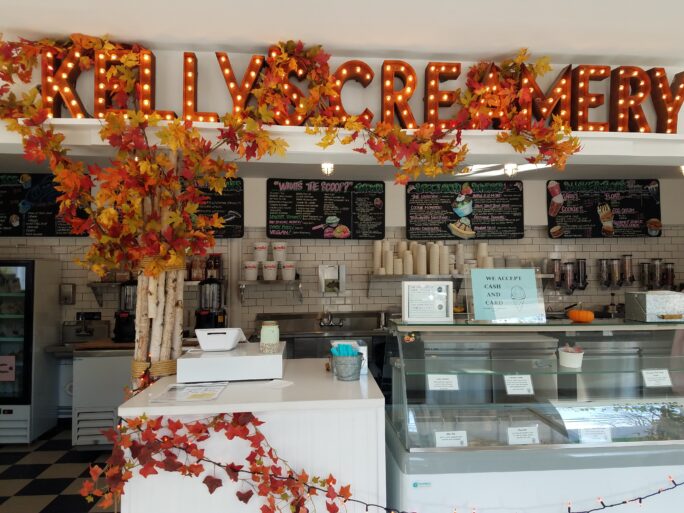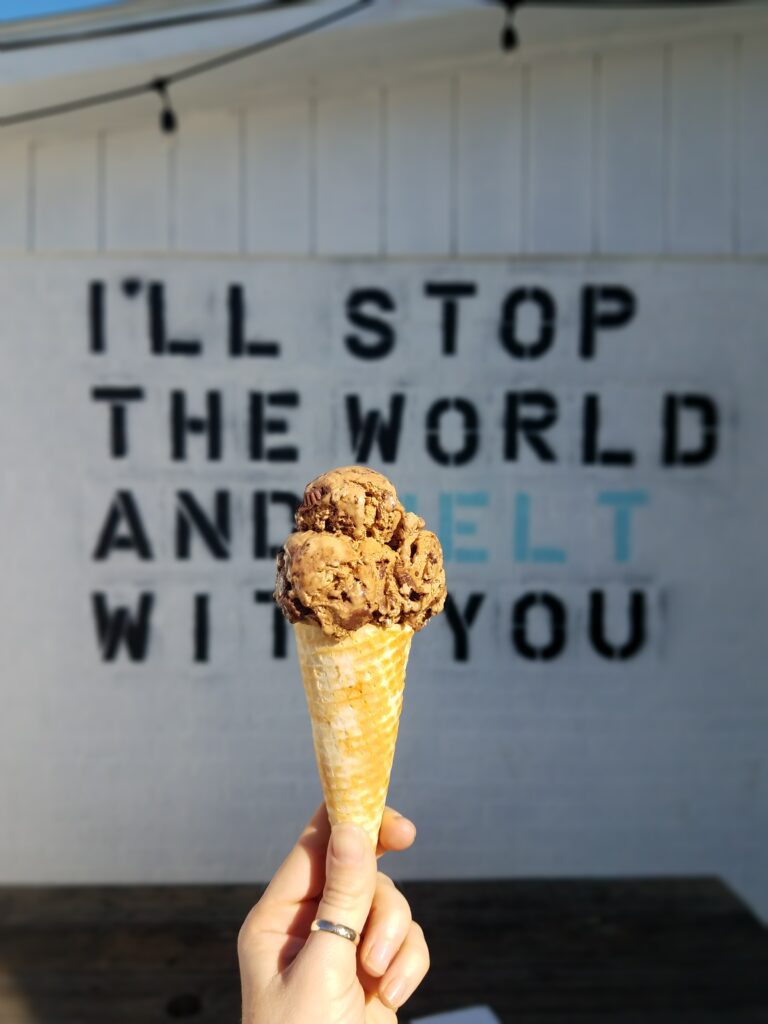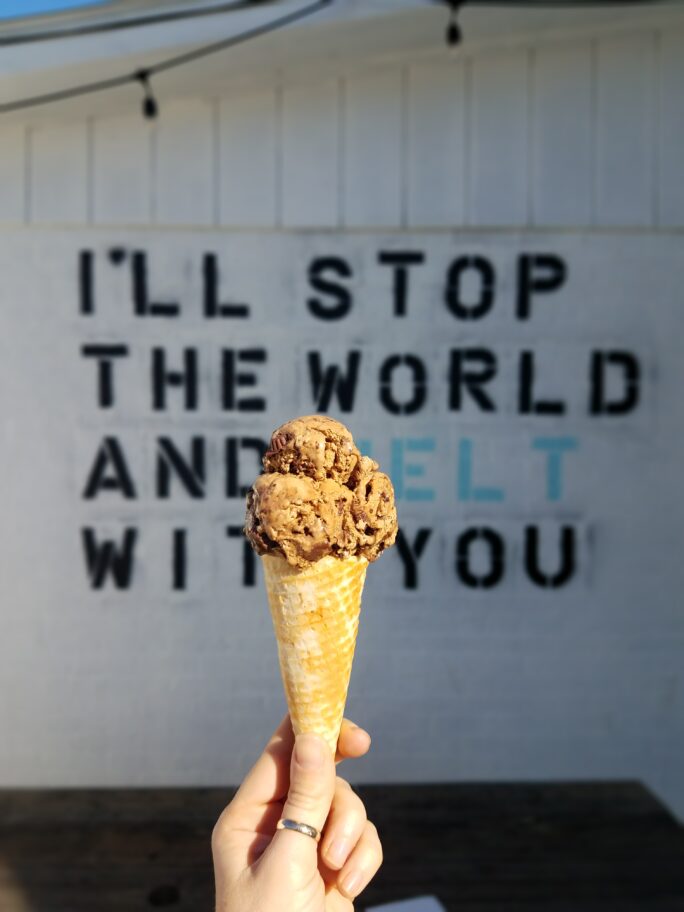 Have another gem I need to know about near Millbrook? I love your recommendations when I am on the road and always try to hunt them out! If you've enjoyed this travel review or any other adventures on Pass The sushi, let me know where you found us in the comments below, I love hearing from you! Be sure to check out my other fun travel tips and follow along on Instagram @passthesushi & @girlcarnivore, Twitter & Facebook.