In the fast-paced world of bucket list destination stylized for Instagram worthy snaps, it's hard to go back to iconic vacations with long drives and unplanned stops. But a few days in eastern Dutchess County, visiting wineries, staying at a proper BNB, and scenic afternoon hikes reminded me of just how uplifting those less than planned vacations can be.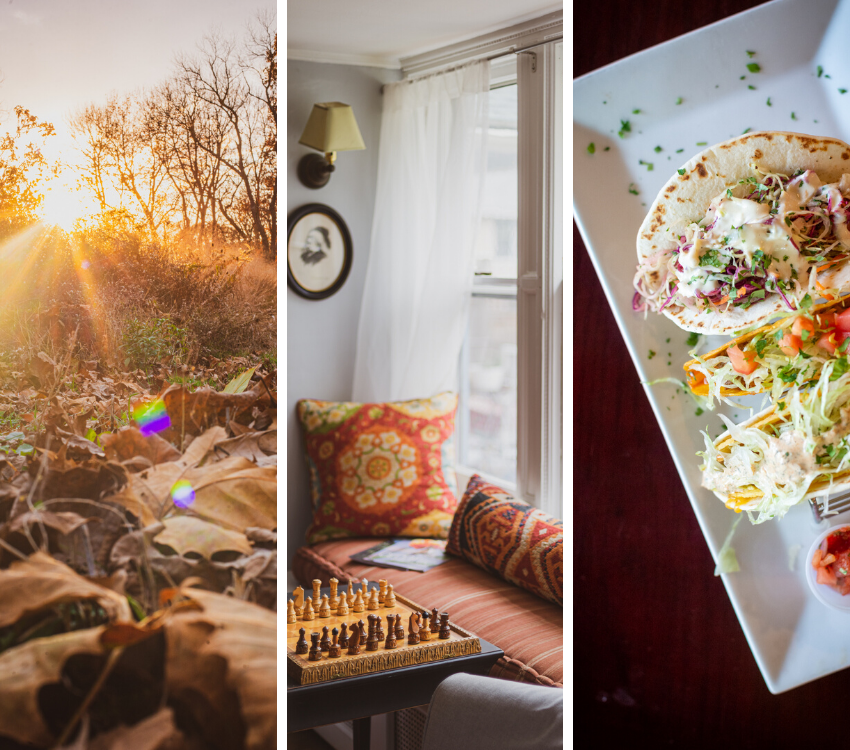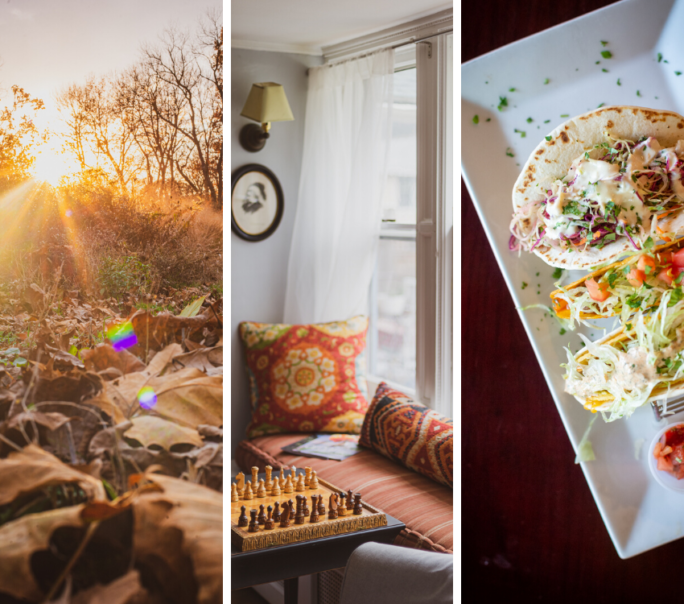 Dutchess Tourism has sponsored this post, all thoughts and opinions are my own.
To talk about Dutchess County, and not mention that it is only a short train ride from the metropolitan hustle of New York City is sinful. However, Dutchess County does feel like it is worlds away. I have been through the region a hundred times, driving to other areas of New York and even touring the CIA before.
However, I have never spent too much time in Dutchess County. My short trip there, like many moments when I pause to see how fantastic an area is, has me contemplating a writing retreat for myself. It is truly a region worth exploring for a girl's weekend or a much-needed break from relationship normalcy without being an over the top stressful overplanned and micromanaged vacation. My time in Dutchess County reminded me of the simplicity of travel, and just how much I enjoy slow travel.
With a touch of adventure, I mean, we must make time to play too…
[ez-toc]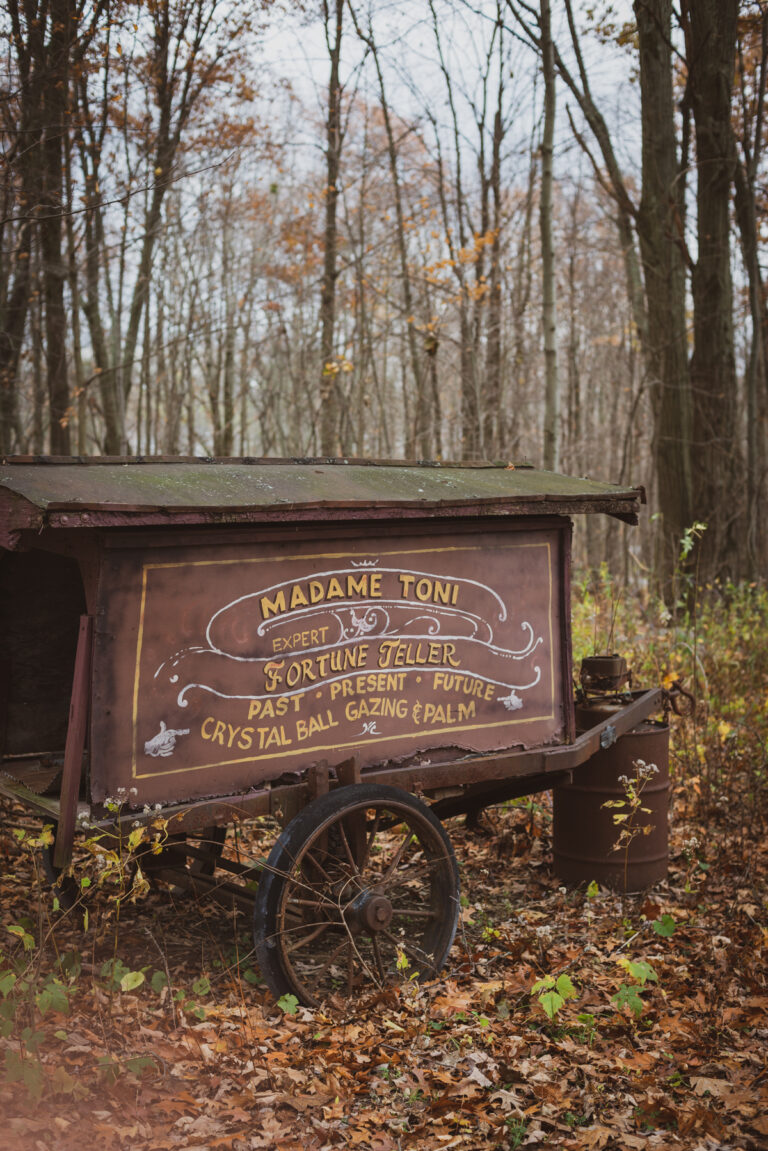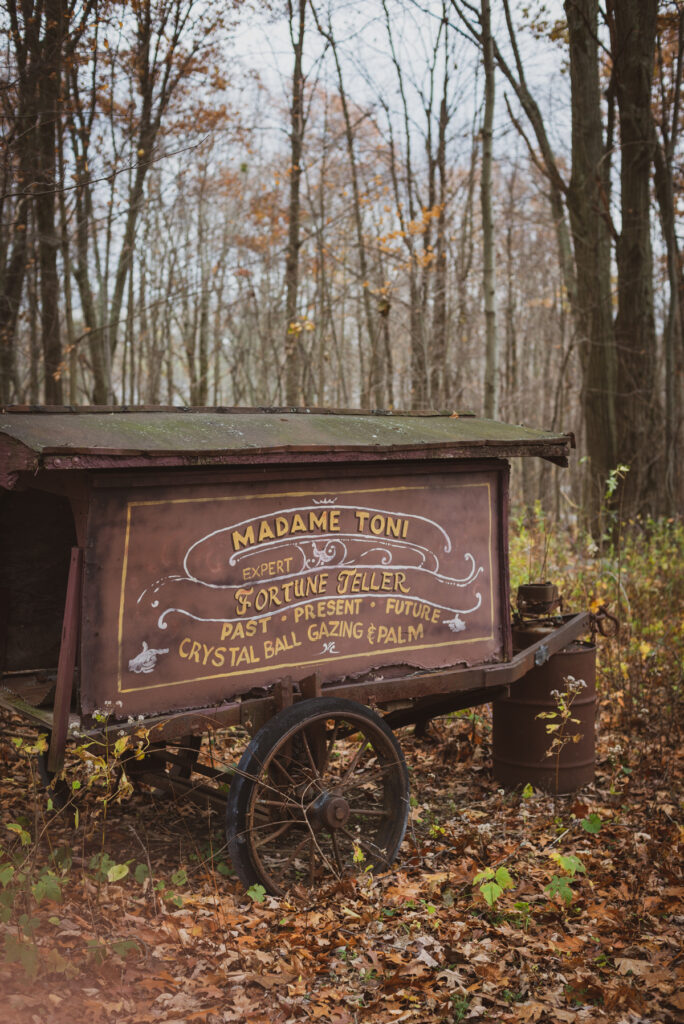 History and Fun Facts:
With it's rolling countryside and ample outdoors, the eastern reaches of the Hudson Valley is an escape through time to scenic drives over rolling hills.
Dutchess, first established in the 1600s as part of the original New York counties, has no shortage of old farmhouses and historic buildings. Which also means farm stands, antique markets, and of course, small villages with unique mom-and-pop shops doing anything and everything you can imagine.
Just a 30-minute drive from Poughkeepsie, where the Culinary Institute of America is, along with 3 National Parks, eastern Dutchess county is a culinary enthusiast, and outdoor adventurers dream without the crowds. With some rather noteworthy shopping too!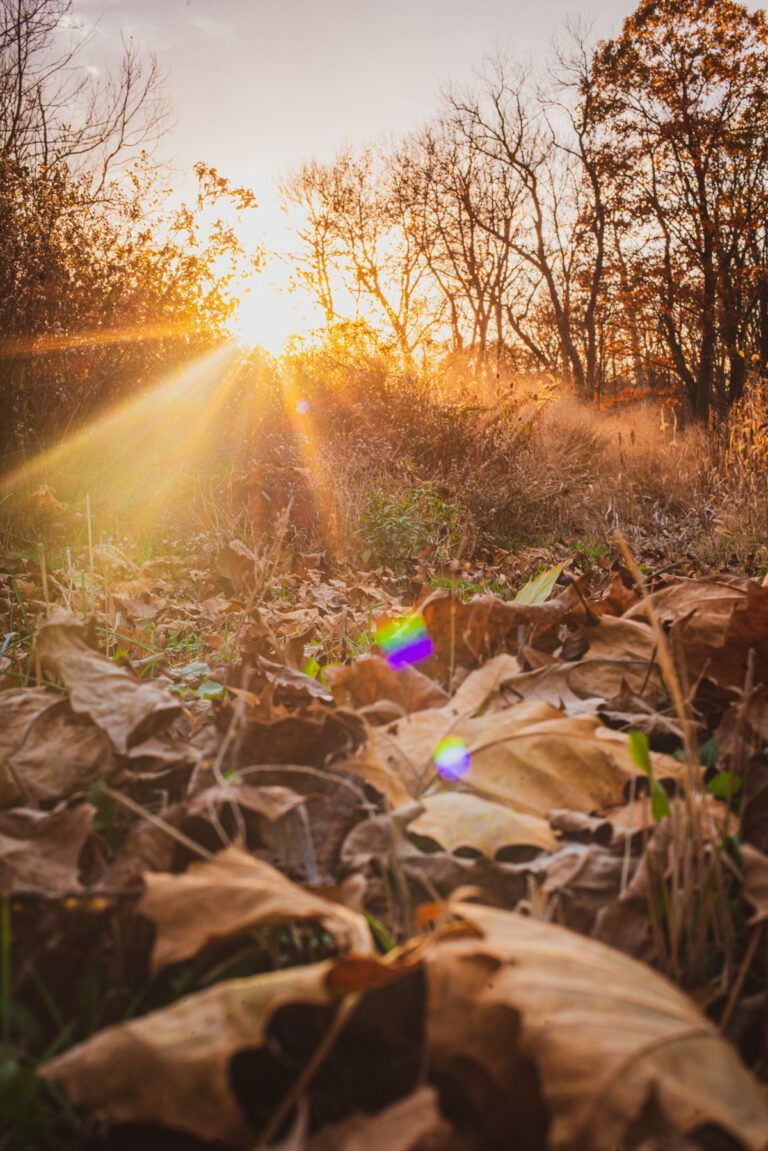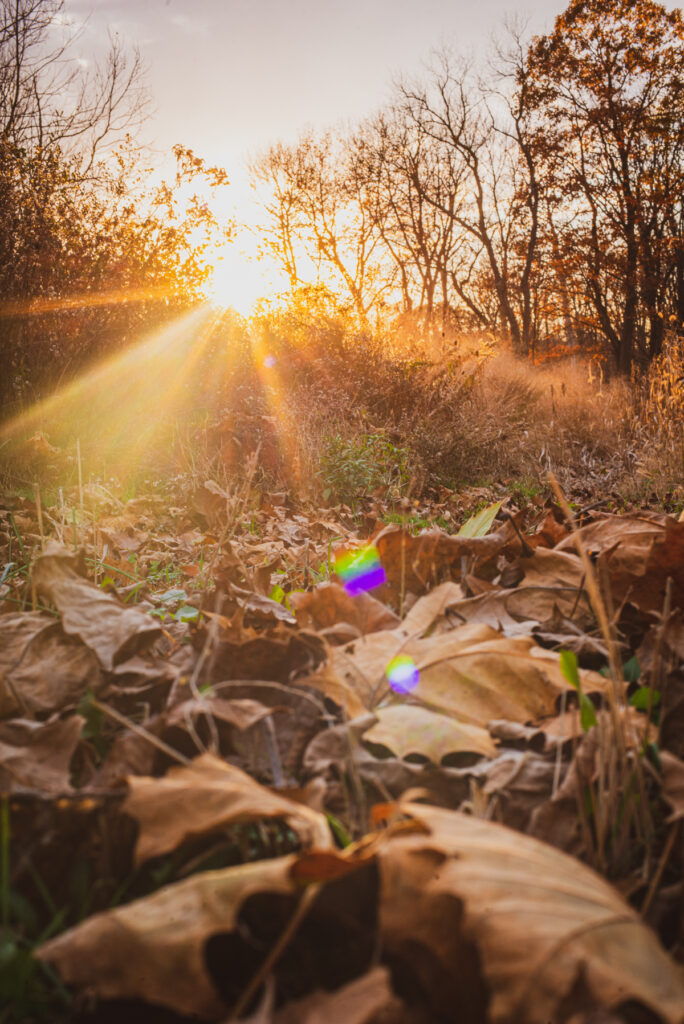 When to Visit
There's always something to see and do in Dutchess County, with events for every season, finding a reason to escape is easy! From cross country skiing events to antique car shows, hot air balloon festivals, and even comic book conventions, there's never a time of year to NOT find an excuse for a long weekend.
But, there is no doubt that New York has some of the most stunning fall foliage and that mid-October is ideal for crisp fall air and striking colorful leaves. The crisp weather makes the area romantic and misty with dappled sunsets through the golden autumn leaves. Things slow down a little after Columbus Day, so you can feel like you have the whole region to yourself.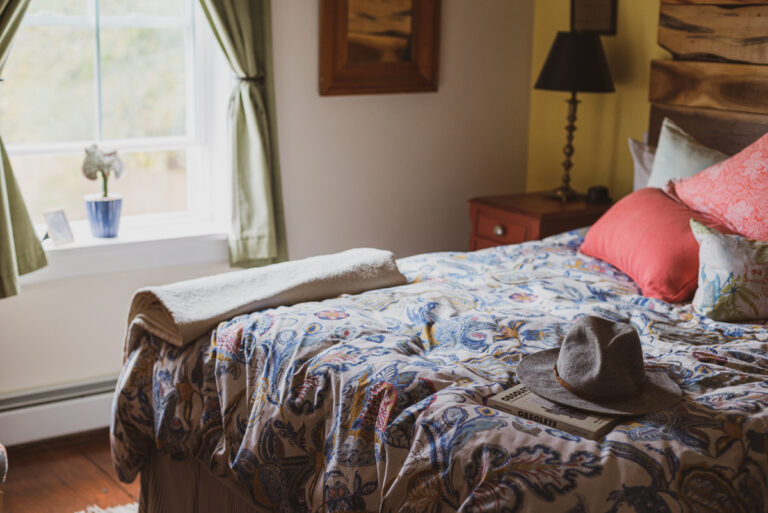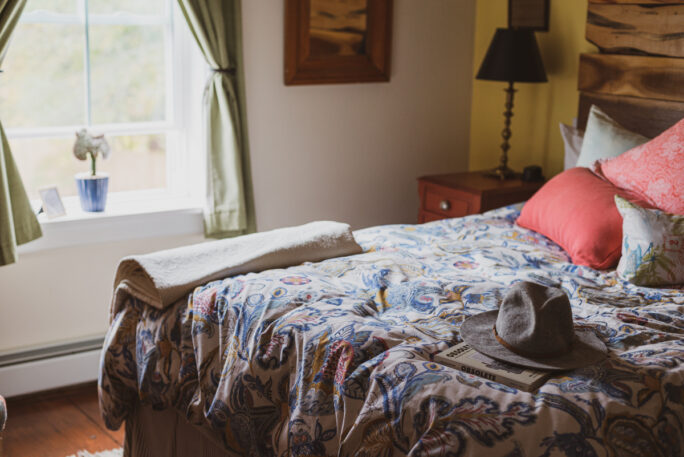 Where to Stay in the Hudson Valley
A bit out of the city, the more rural region of the eastern Hudson Valley has an ample selection of classic bed and breakfasts and inns. I stayed at the Blue Barn BnB, and it entirely made me rethink BnBs.
I had fallen out of love with BnB's, wanting the solitude and updated amenities of a hotel room. Still, Joni, the artsy and friendly proprietor of the Blue Barn BnB, has reinvented the experience. Each room in her 200-year-old farmhouse has been remodeled with a stylish modern country look, beautifully tiled bathrooms and independent heat and air conditioning.
Greeting each guest with freshly-baked treats, Joni has a passion and extensive knowledge for everything Dutchess County and sources her home with as much as she possibly can from local farms and producers in the region.
The common areas include a tea selection from the Harney & Sons Teas, Green Mountain Coffee, small gifts for purchase from local maple farms, and soup makers. She even places a bottle of locally distilled whiskey or other regional sourced liquor with small sherry glasses for a comforting nightcap if you desire before retiring for the evening.
Joni is also the chef behind the cookies awaiting the guests and the daily breakfast creations. With locally sourced eggs, vegetables, bacon, and sausage, she makes perfect omelets, pancakes, and smoothies daily at her guests' requests. I didn't even explore breakfast in the area, which is honestly shocking. The breakfast at Blue Barn BnB was perfect enough to keep me coming back every morning.
There are three rooms and a carriage house on the property and start at $245.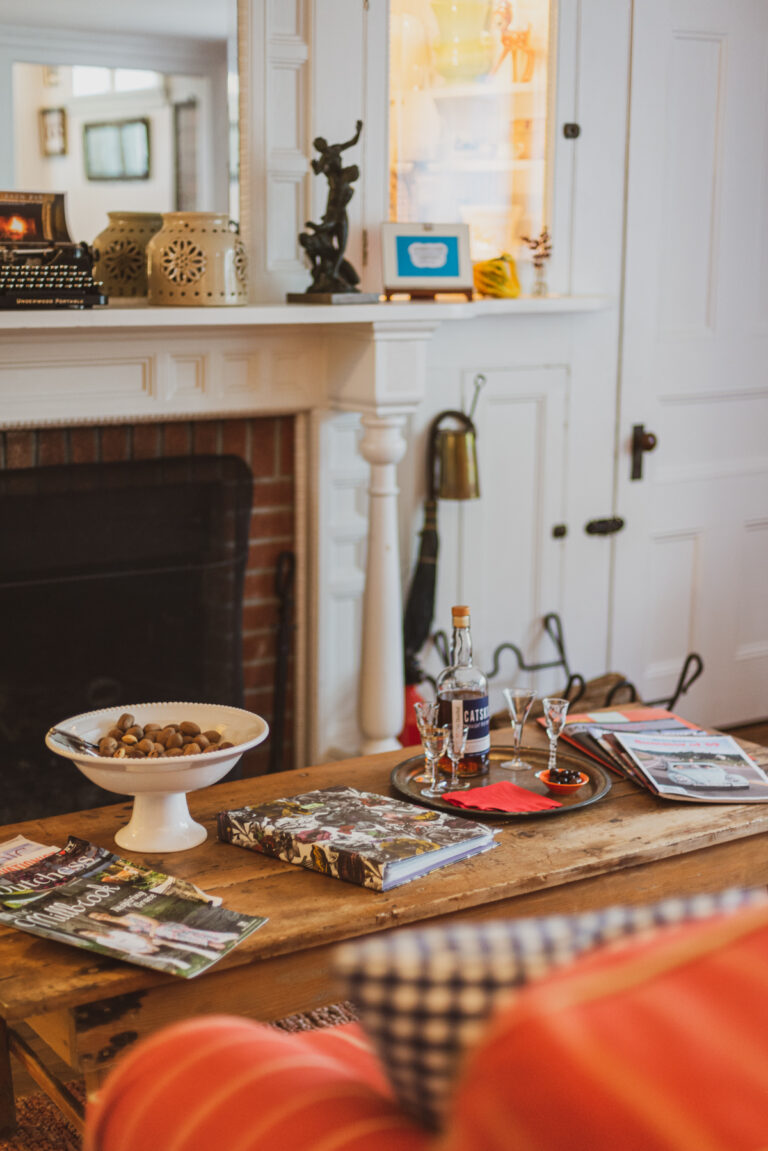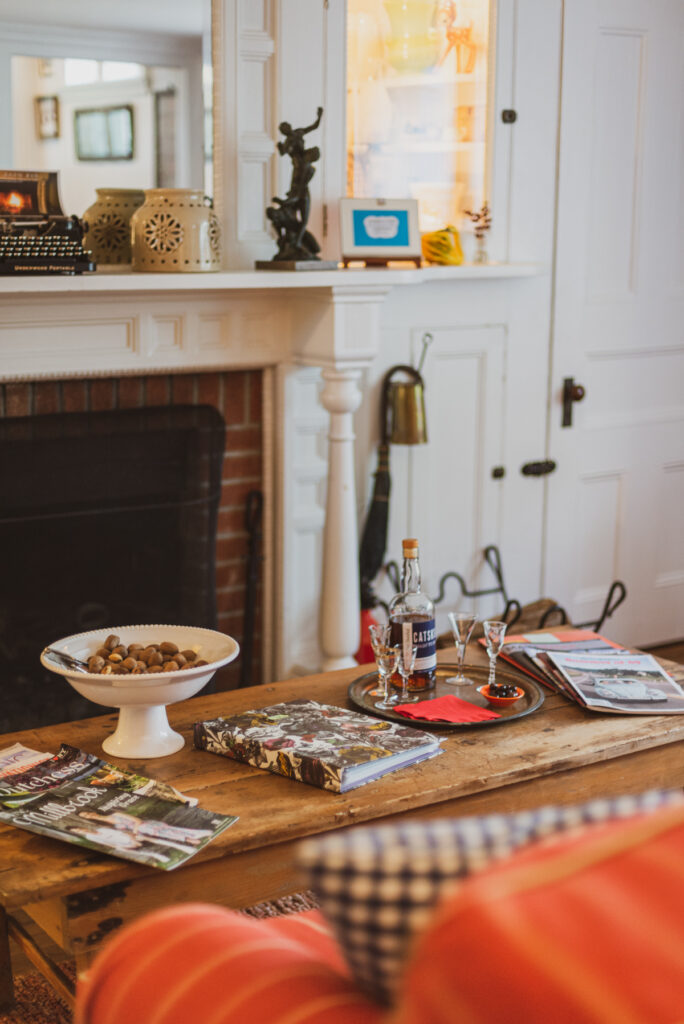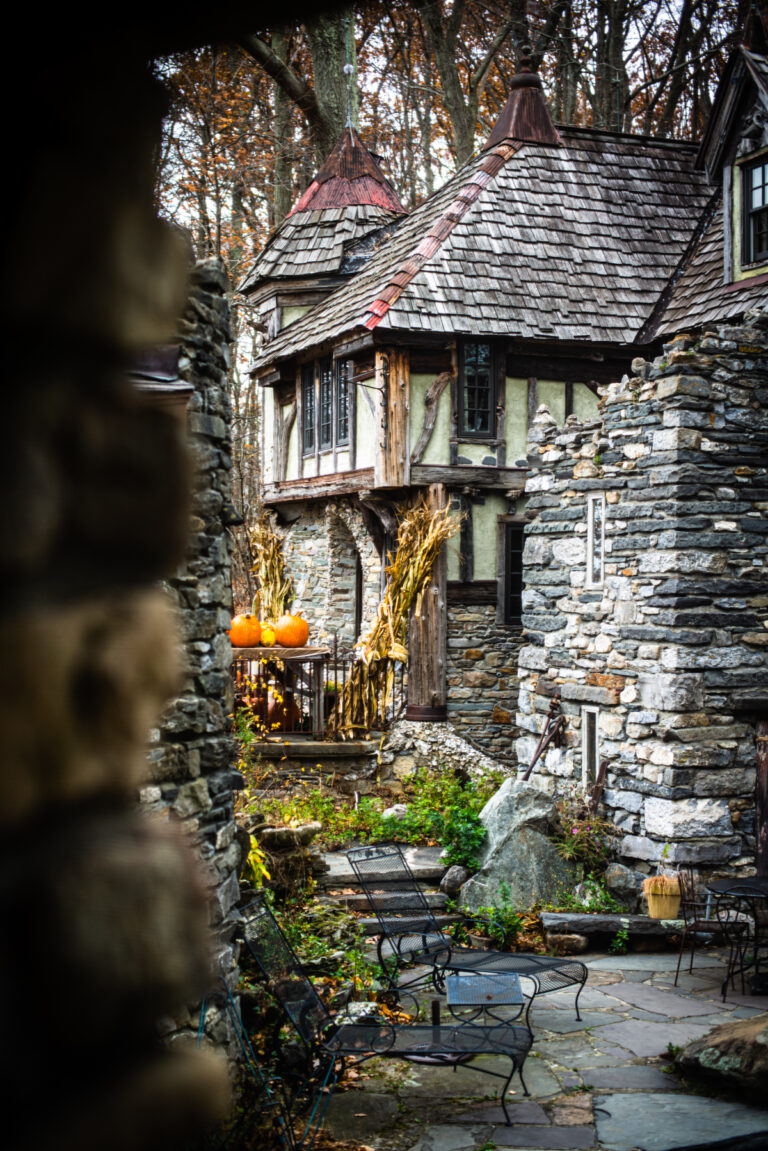 Nearby is the stunning artistic creation from a local personality, Wings Castle. Ran by Toni Wing and her son, Wings Castle is just that, a castle, crafted at the top of a hill that overlooks rolling farms and distant peaks with one of the most majestic views of the Hudson Valley. With XX rooms for rent, exploring the nooks and crannies of every treasure hidden in the winding halls and creative passageways all crafted by Peter is an experience in itself. Toni also serves her guests breakfasts daily.
Plan ahead. Wings Castle is used for a variety of projects for film and photography, and rooms go quickly.
There are four rooms on the property and an additional cottage nearby and prices start at $200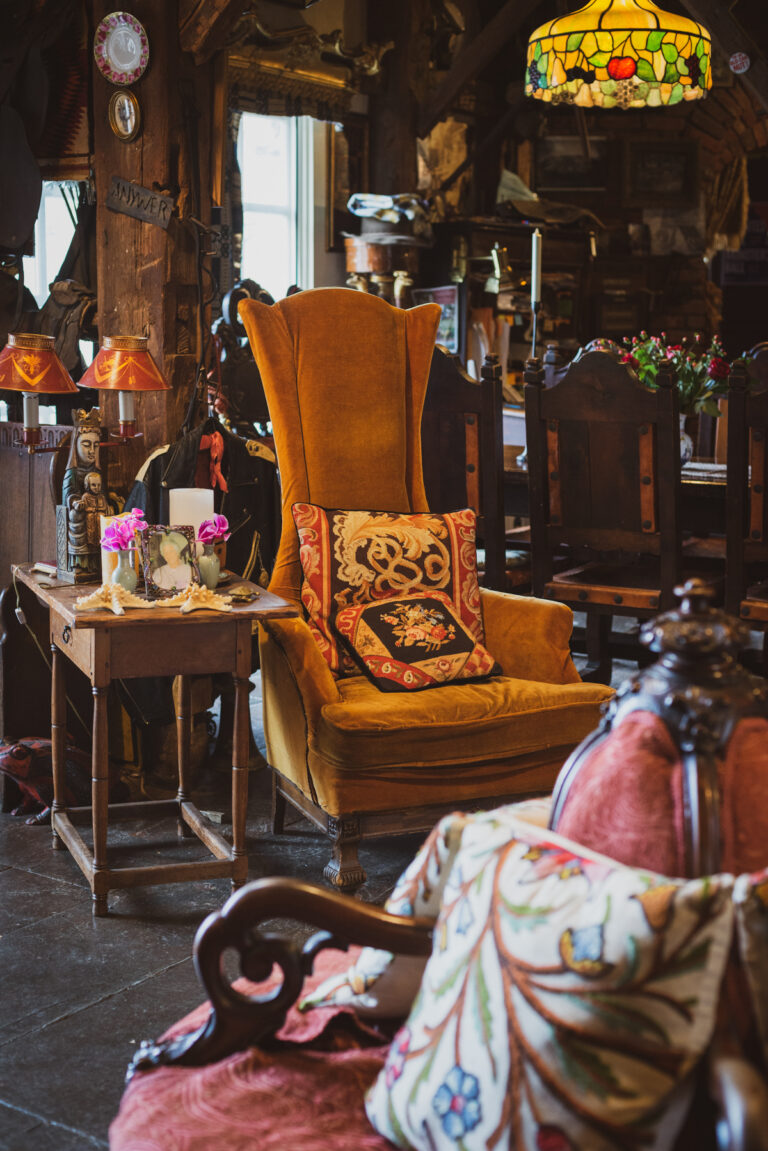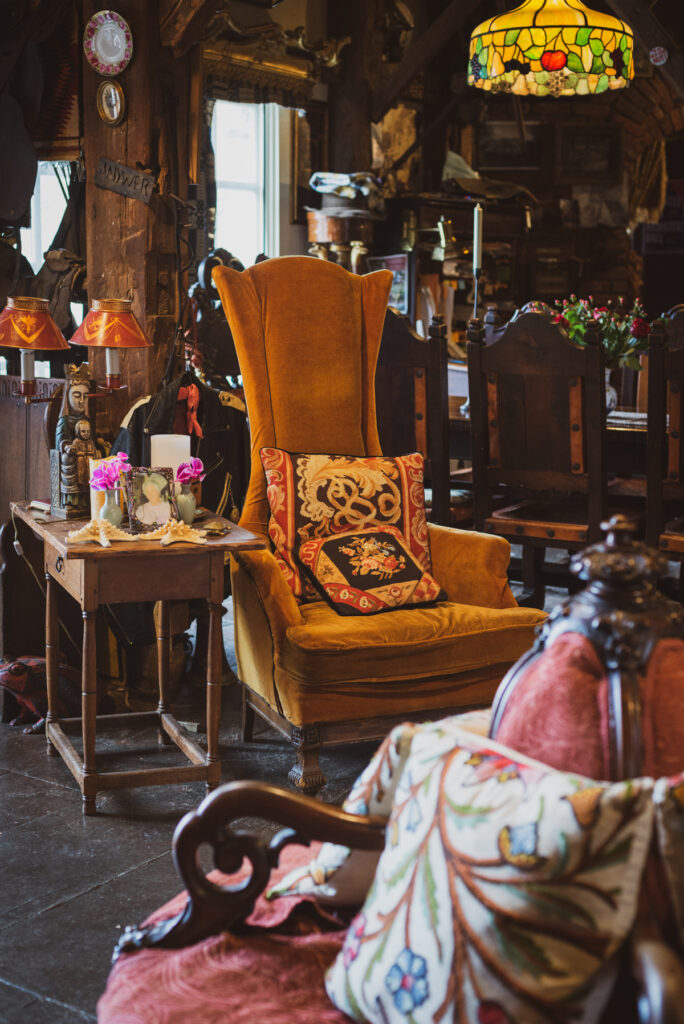 How to Get there & Getting Around
Trains planes and automobiles. No really, getting to eastern Dutchess County is a quick train ride from NYC, which is a great option, and personally, my favorite. Hopping on the train from Poughkeepsie, there are a variety of stops to get you closer to the hikes and adventure. From there, though, getting around is most accessible by car. Exploring the region involves lots of roaming, and you will need a car as points are further than the average walk and are along older roads with limited sidewalks.
If you are a cyclist, the roads are perfect for skilled cyclists who enjoy rolling hills. Make sure to bring water bottles and a proper repair kit because there could be miles between stops. Have the route written down as cell phone service can get limited on some of the more rural roads.
The nearest airport is Dutchess County Airport – (POU); however, more flight options are available if you fly into LaGuardia and train over. Car rentals are readily available from the airport as well.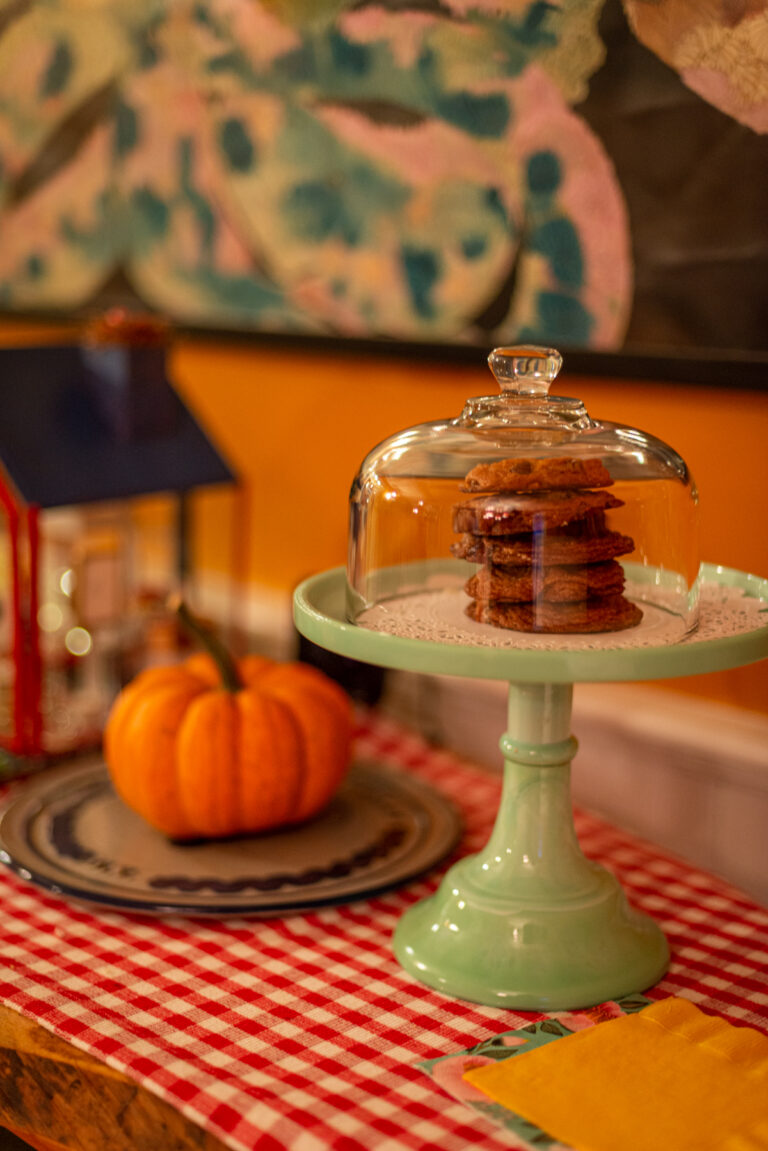 3 Days in Eastern Dutchess County Itinerary
But first, a moment to remember why we go on trips like this. Because we want to see something new, break out of our office for a few days, and explore our back yard. Have a romantic culinary escape filled with horses and misty mornings with all the Orvis dogs. (Yeah, that's even got its own hashtag).
So, put a few pins on the to-do list, but really, give yourself a lot of time to enjoy pausing, turning the car around, going back, pulling over, seriously admiring the way the afternoon sun filters through the trees. And just doing whatever the heck it is you WANT to do at that moment because this is the place to do just that — absolutely nothing while decompressing.
Truth, I permitted myself to do all of the above a few times while on this trip (including puppy pets). Which is rather unlike me and made me late to a few appointments. But for reals, worth it.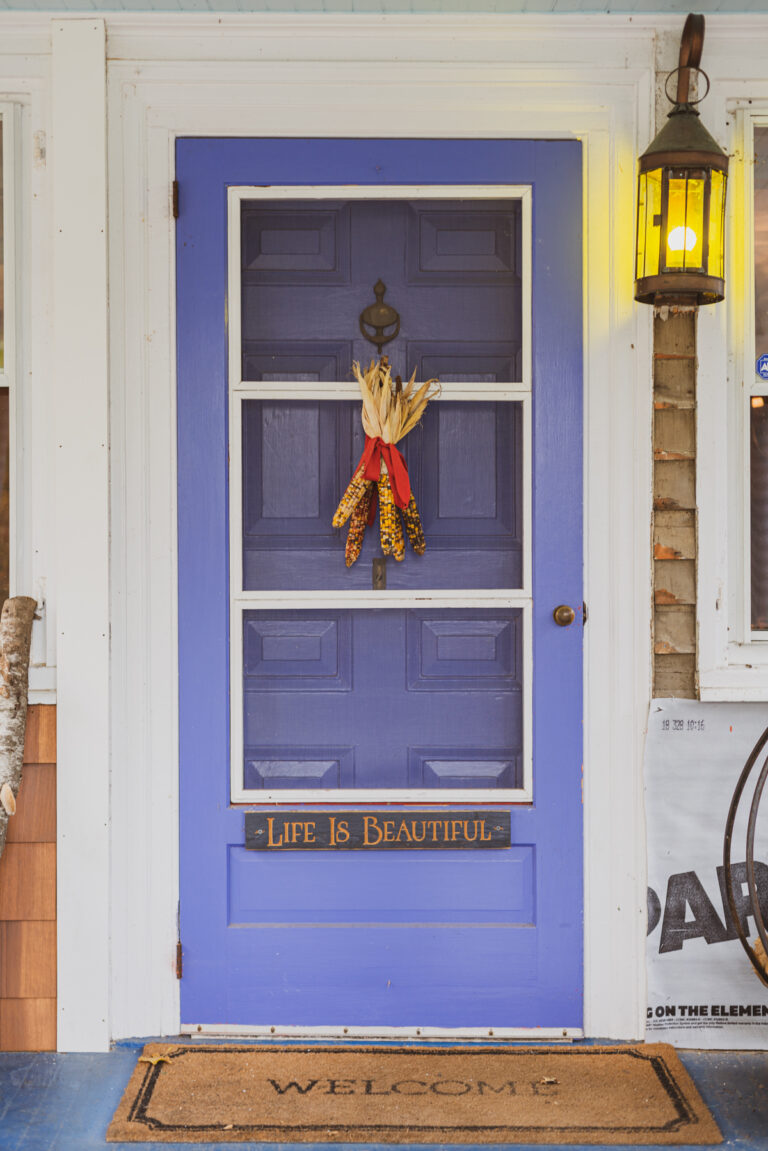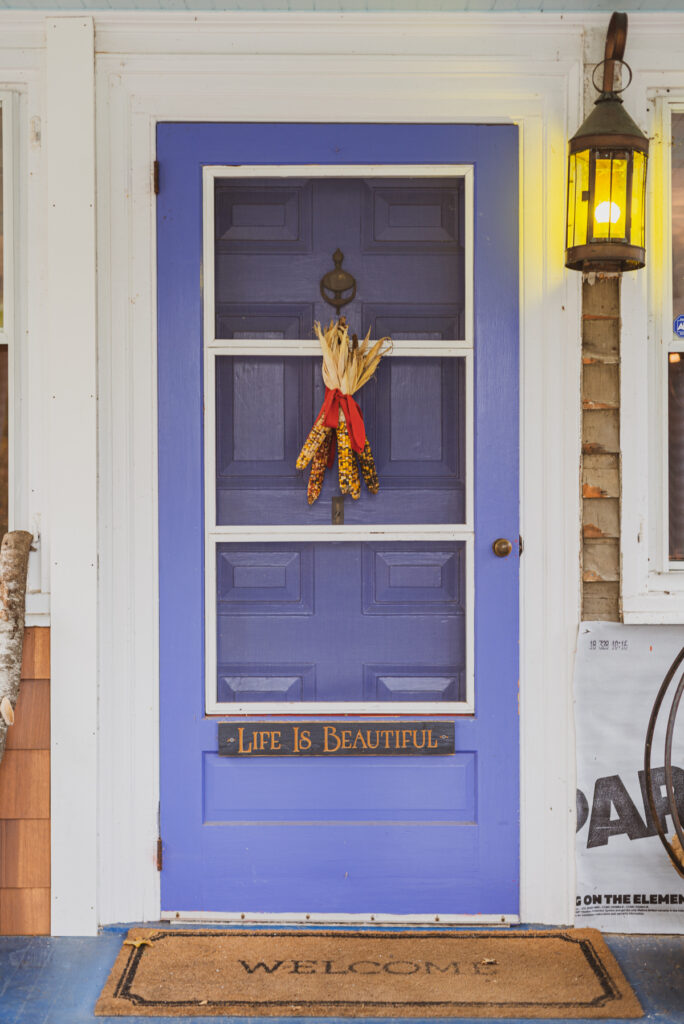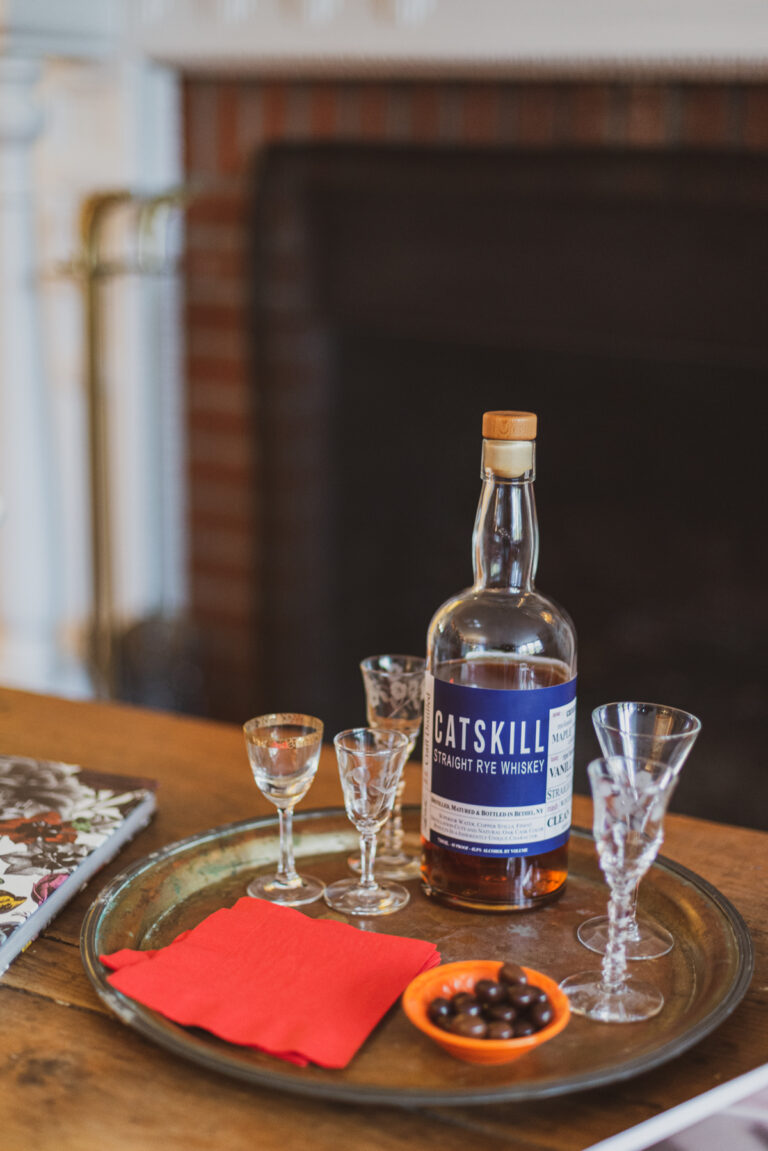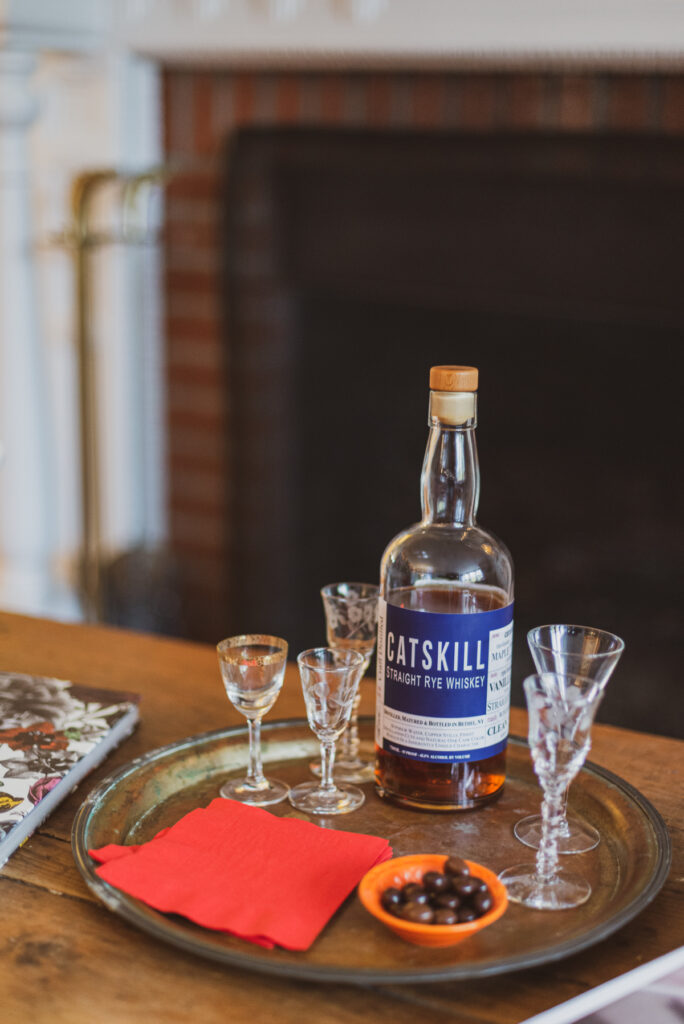 Day 1
Arrive in Millbrook and explore downtown. Check-in at the Blue Barn is 4 PM.
Explore downtown Millbrook with a walkable main street stuffed with cozy antique stores, funky gifts, and even a classic local market – with ice cream scoops and all – to get a feel for the town and area. Most shops open around 11 AM on weekdays.
Right off the main street, but still walkable, be sure to stop at Merritt Book Store, where you will fall in love with the handwritten suggestions peeking out of hundreds of books from the owner. The shop has everything from current bestsellers to political mysteries and thrillers, fantastic children and young adult area, and mindful games and toys.
Or
Stretch your legs and hike a short but rugged chunk of the Appalachian Trail. The short 2-mile hike from the Dover Oak Tree (perhaps the biggest on the AT) to the overlook at Cat Rocks is short but a total workout with a very rugged rocky uphill. It's only a short piece of the otherwise mellow trail but will challenge a lot of people. The view at the top is mellow with, of course, flat rocks that you can sit and enjoy the view of the valley.
The trail was easy to find, once I parked on the side of the road right near the famous oak tree, and crossed the street to the trailhead. In the crisp fall afternoon, I only saw two other hikers on the trail.
There's an excellent resource for more info on this trail at Hiking the Hudson Valley website (I ended up looking at a lot of the local hikes on this site. It's incredibly well researched and written).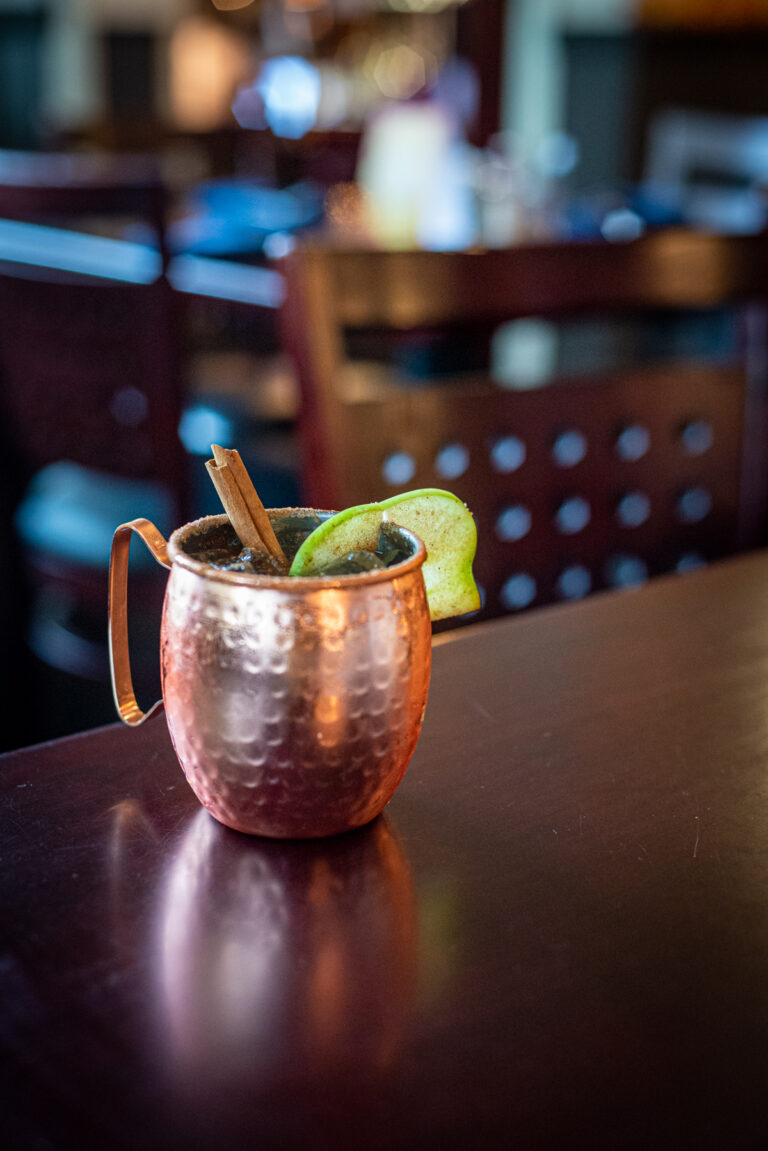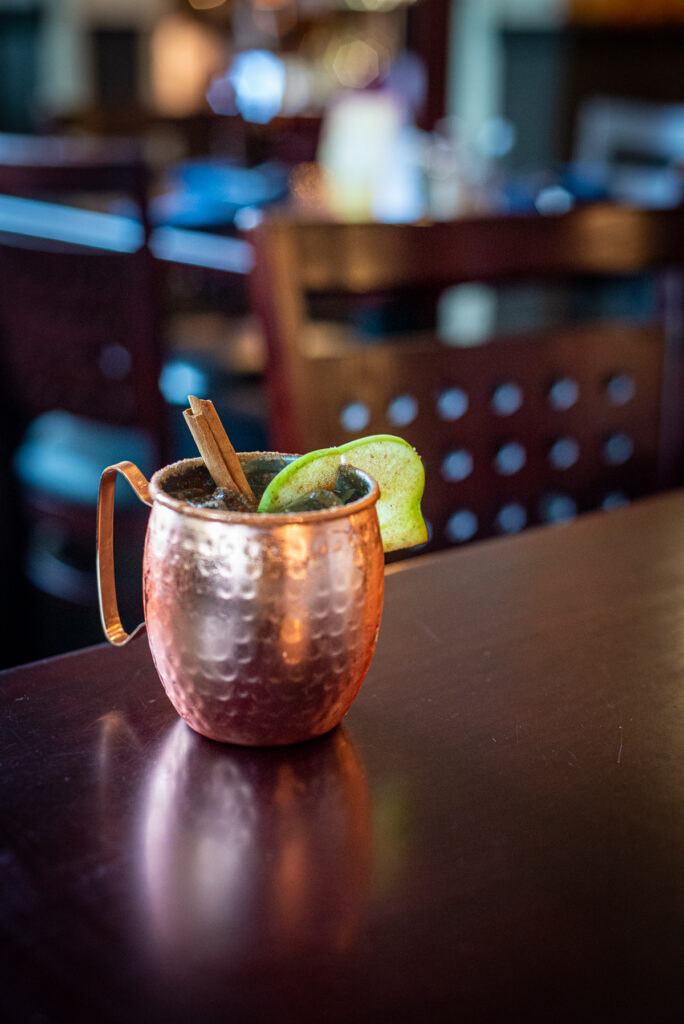 Dinner: Park around back at Maura's Kitchen. The brother-sister team that runs Maura's kitchen has done a fantastic job at creating a hometown place. It feels like an episode of Cheers when you walk into that feeling of familiarity where everyone knows one another. The menu has great daily specials for both meals and cocktails with a daily soup that is totally worth inquiring about on chilly days.
But really, you do need to pay attention to where you are parking and GPS because chances are you will drive past the building while trying to find it. Hard to spot from the street, but when you pull up, there is parking on the side, and that's where you can find the front door too!
Day 2
Breakfast at the BnB (make sure to request pancakes at least once. Worth it).
Shooting Lesson at Orvis Sandanona: Whether you are an experienced shooter or completely new, stopping at Orvis is a cornerstone to-do while planning this itinerary. The location is set in stunning lush acreage designed ideally for the bird shooting they specialize in, with a variety of terrain from curated fields, a pond with a range of blinds to explore. With the oldest shotgun shooting club in the country, it has a calm feel that makes you want to linger.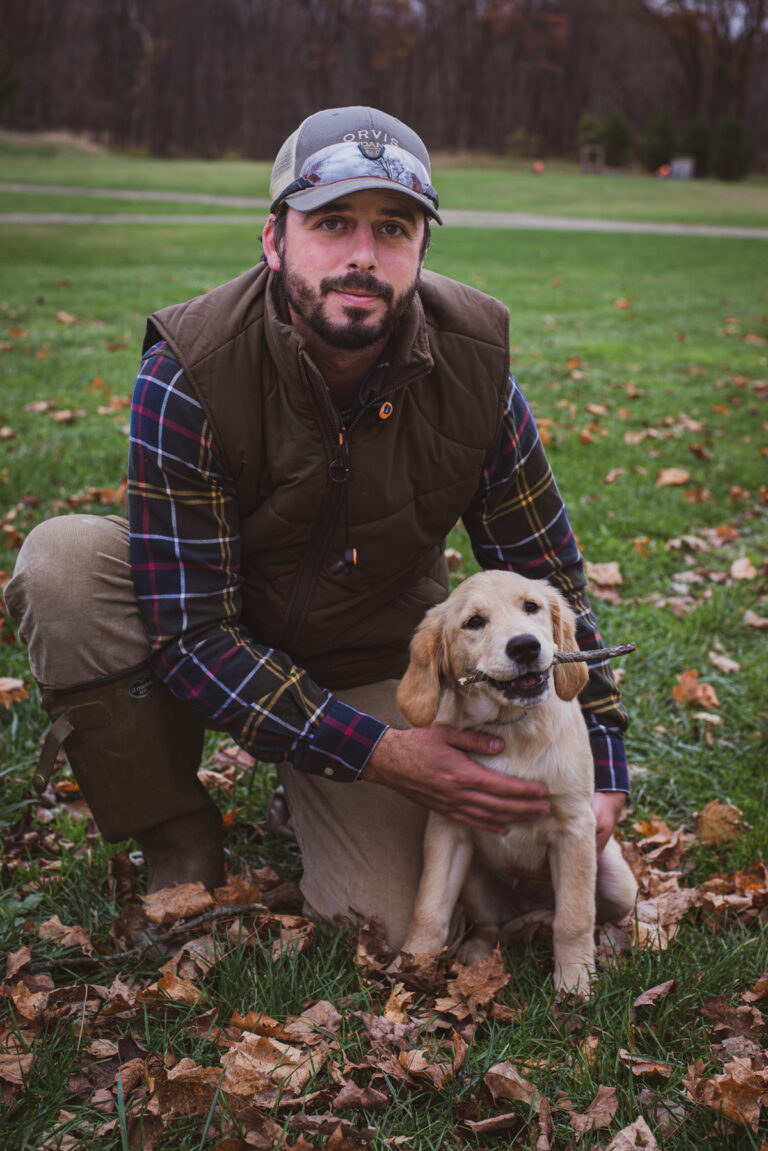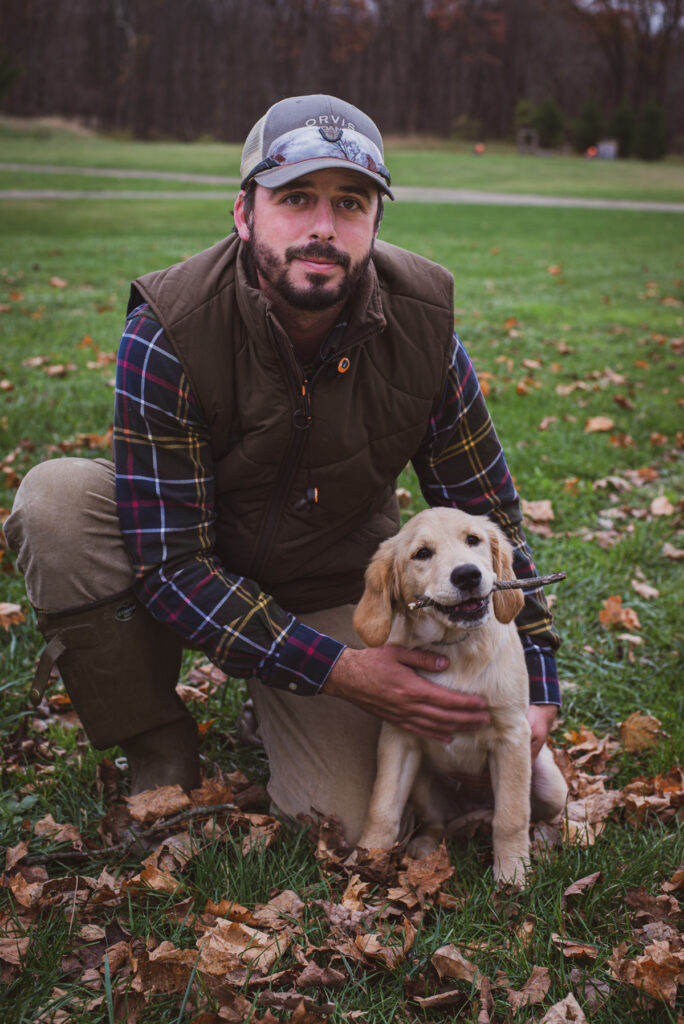 My guide was terrific, patient and a great teacher. His experience and ease made my first lesson a breeze. He explained how the guides would lead the shoots with their dogs skilled in retrieving the birds. Safety being the main goal for all involved (dogs included) but with a feeling of controlled expertise.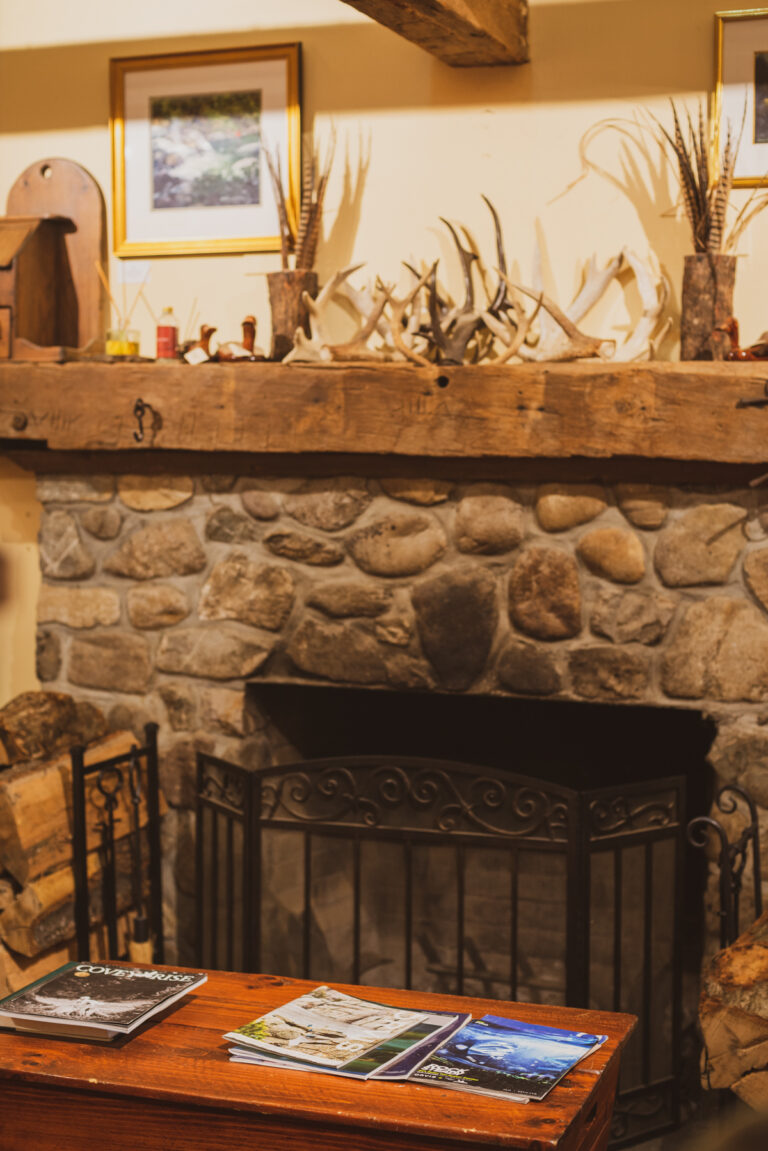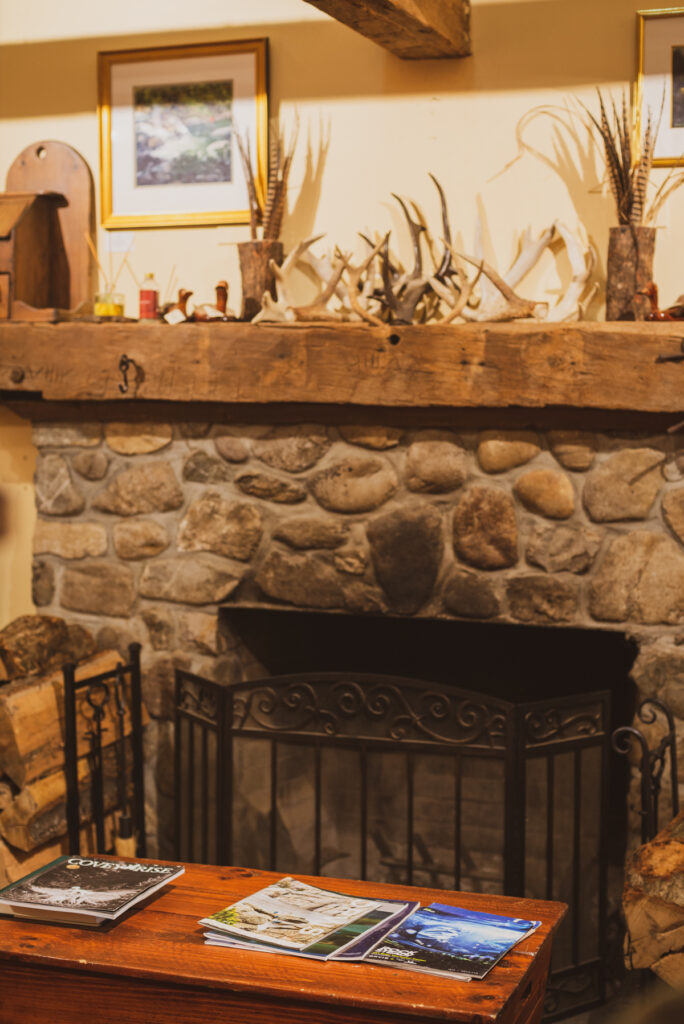 They also offer a harvesting service on-site and make sure that all of the birds are utilized and not wasted.
There are several rather exciting events on the calendar as well that have me wanting to become a member, expert shooter, and a guest that returns over and over again. I won't lie, I am considering finding a way to have the GirlCarnivore retreat here from now on.
If you are into fly fishing, they also offer excellent fly fishing lessons with expert teachers here, as well — just another reason to come back and explore the region another time of year.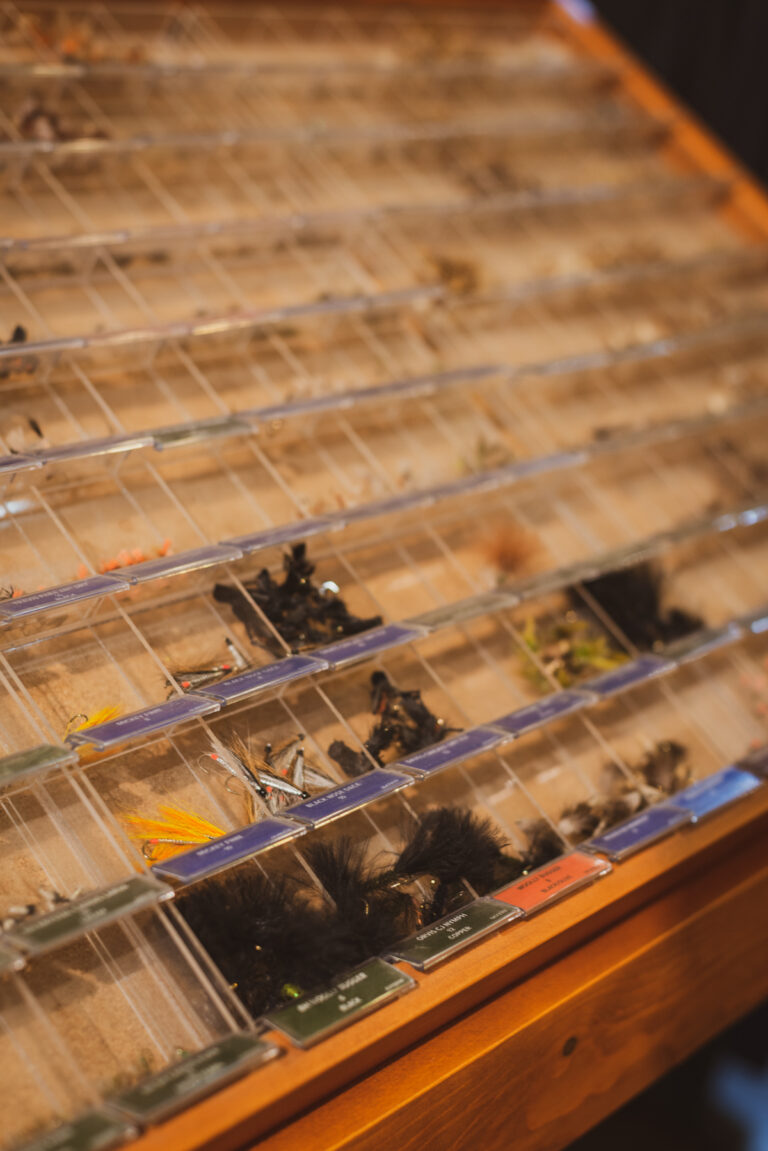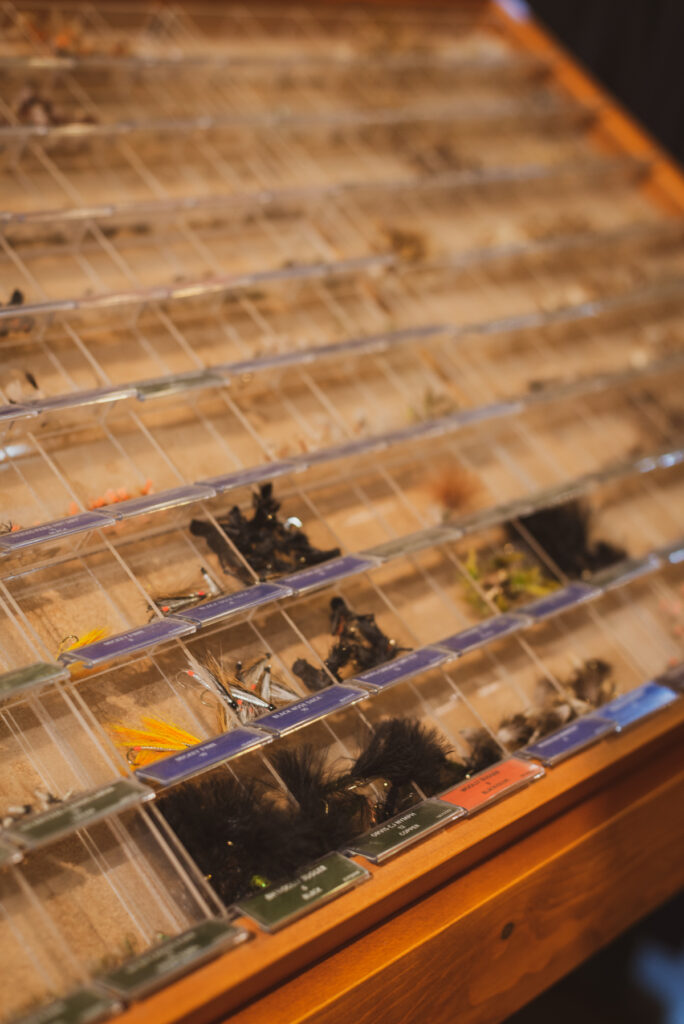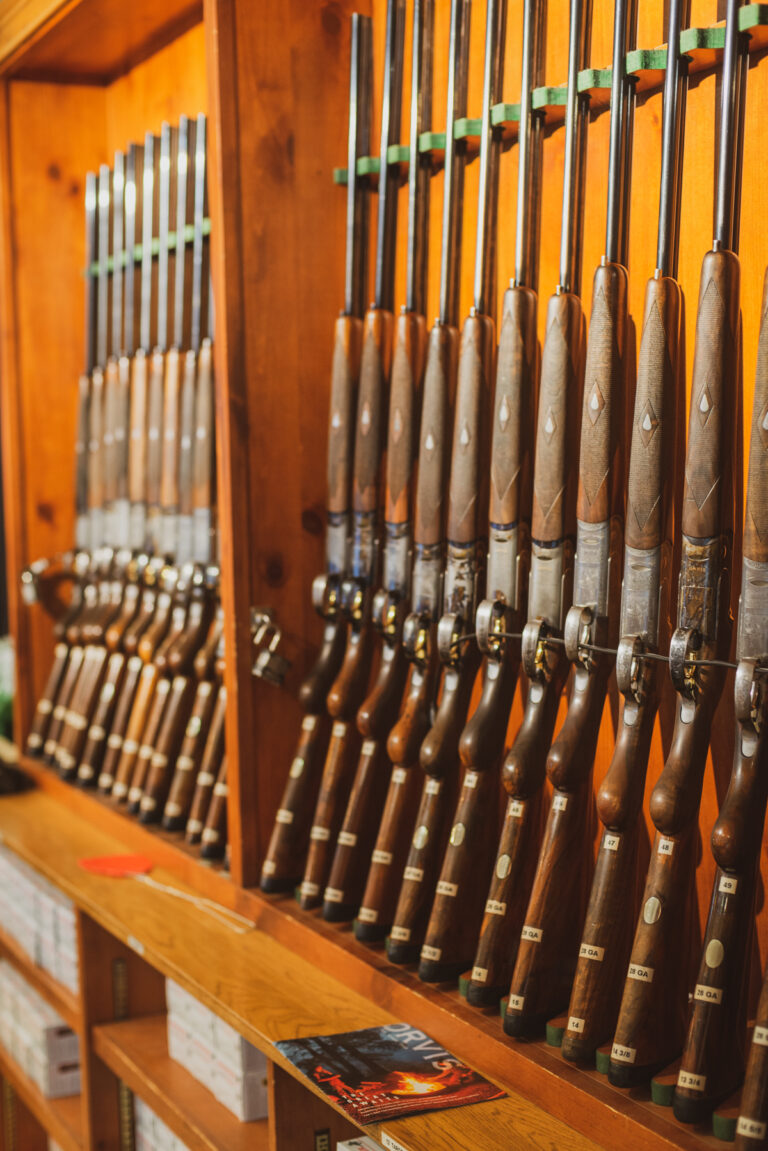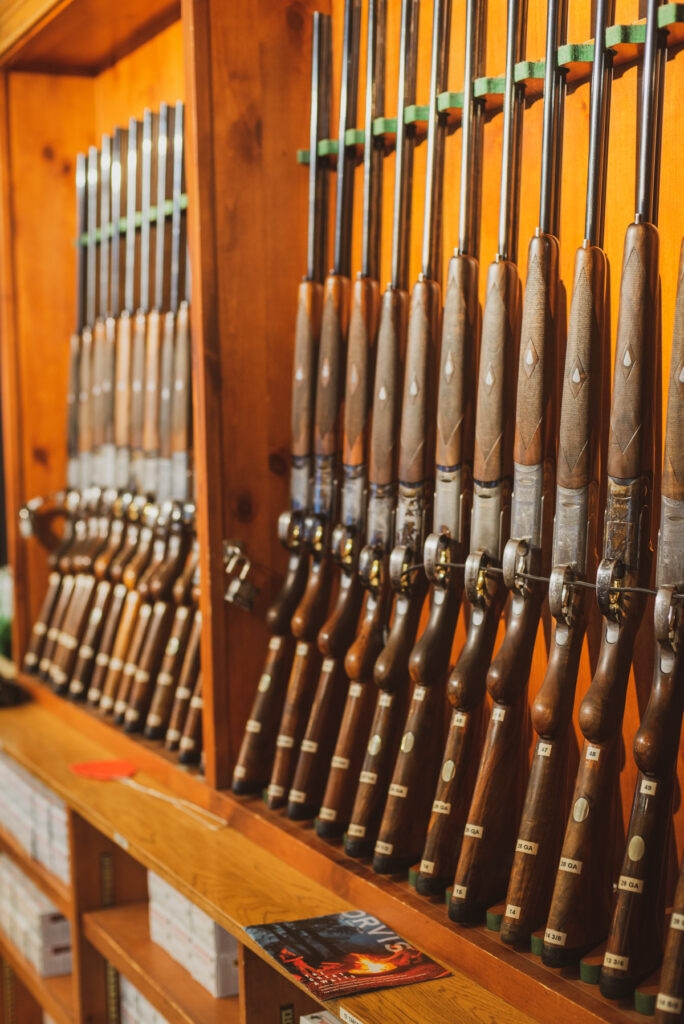 Travel Tip: give yourself more time than you think here. I could have easily come back for another lesson or spent more time here. It could easily be an entire day. They even have a restaurant on the site and coffee pretty much 24/7, so I am sure they are ok with people hanging around.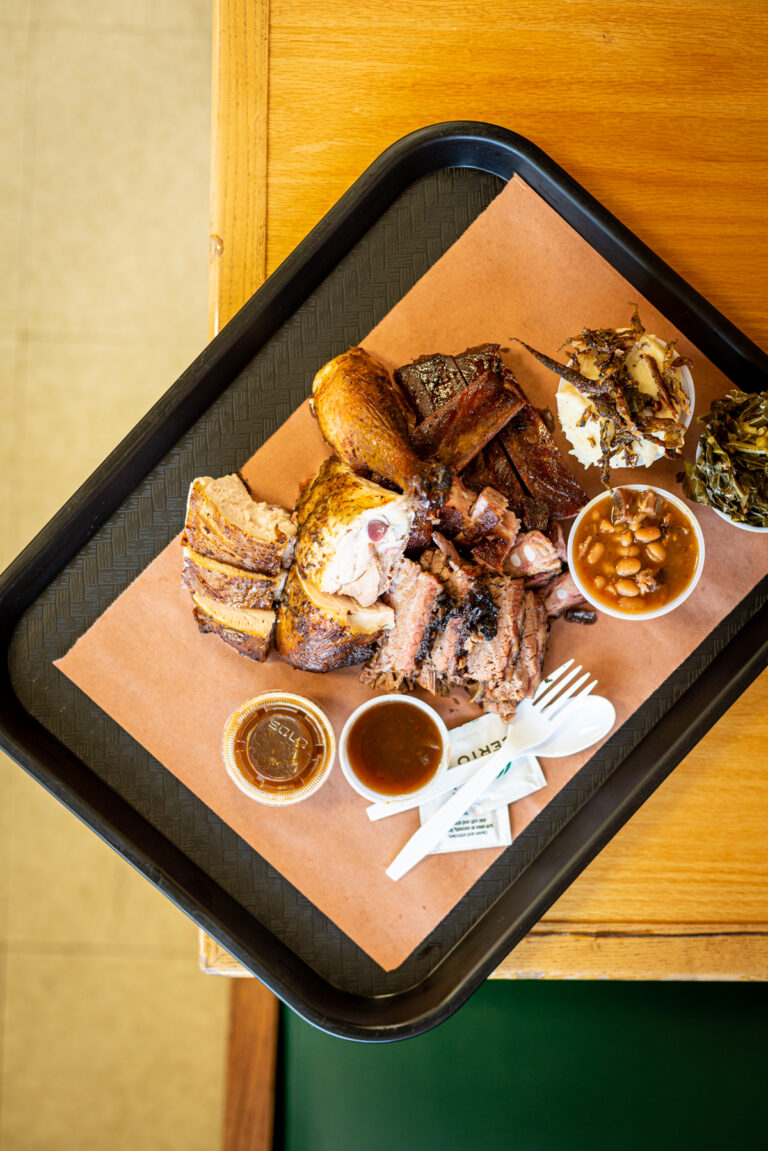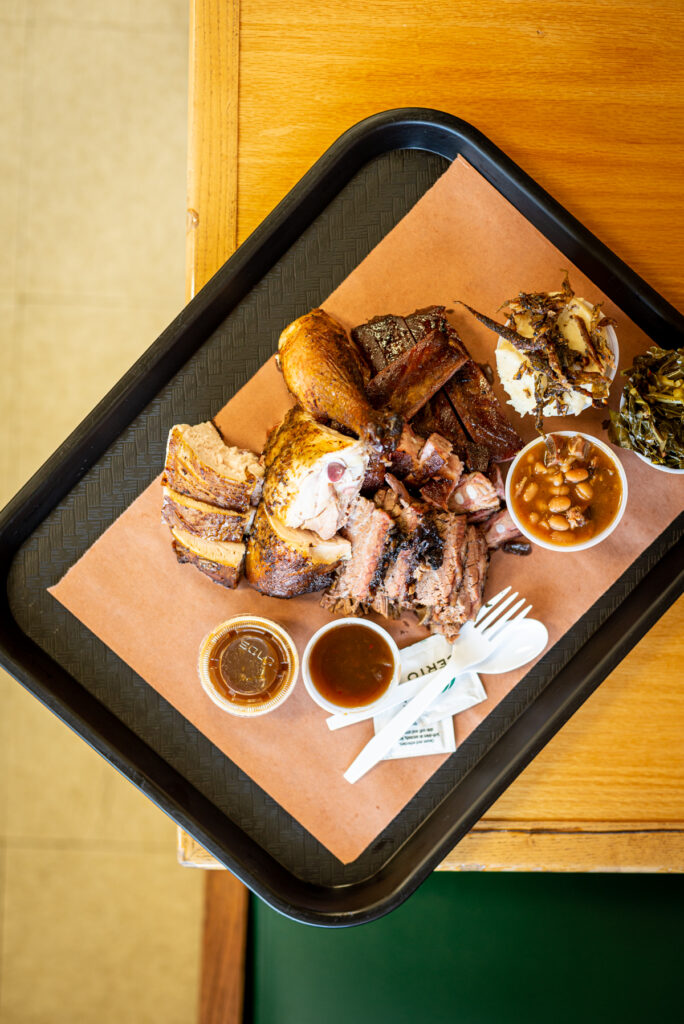 Lunch: Barbecue or Bust! Head to a local BBQ joint making mashed potatoes topped with cracklins along with their ribs, brisket, and chicken! Big W's Roadside Bar-b-que started as just that, a roadside food truck before barbecue food trucks were a thing and has since become a neighborhood staple. Nothing fancy, but finger-licking goodness with a hilariously fun menu to boot.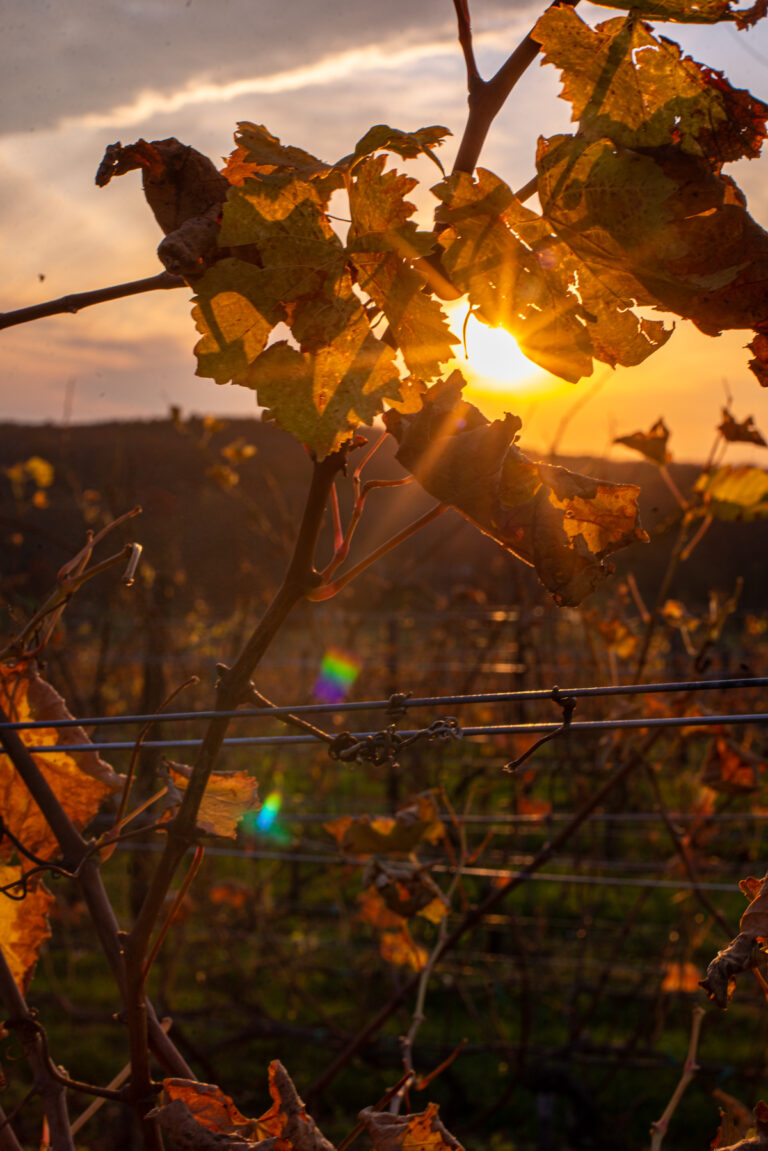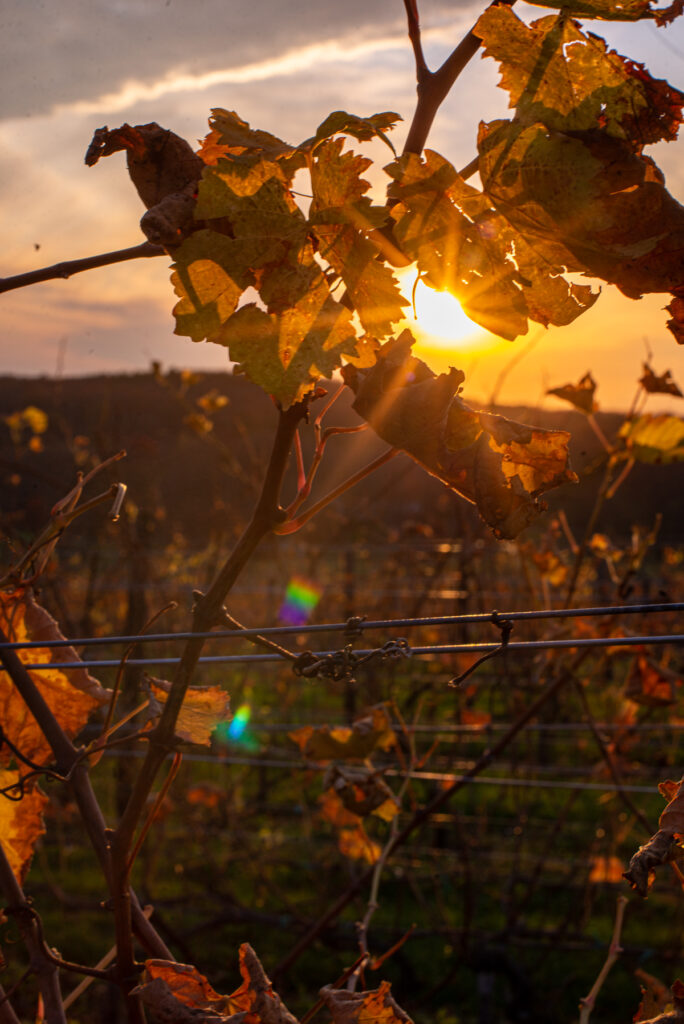 Road trip from farmstands to winery, an award-winning winery that is, Millbrook Winery along the Dutchess Wine Trail. The view is worth the drive, and the wine is worth lingering and sampling. The Millbrook Winery has a lot more than looks to be proud of, and they were nominated as American Winery of the Year. With an incredibly fun staff hosting tastings, you can sample the regional wines from Millbrook or the ones from Dyson's other wineries in Sonoma and even olive oil from Tuscany.
I even leave the tasting with the signature I <3 NY wine glass and personally, one or two bottles I had to share with others.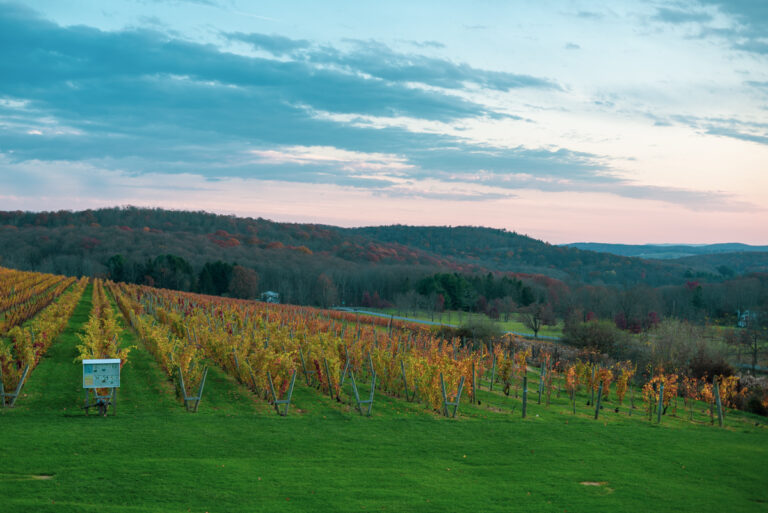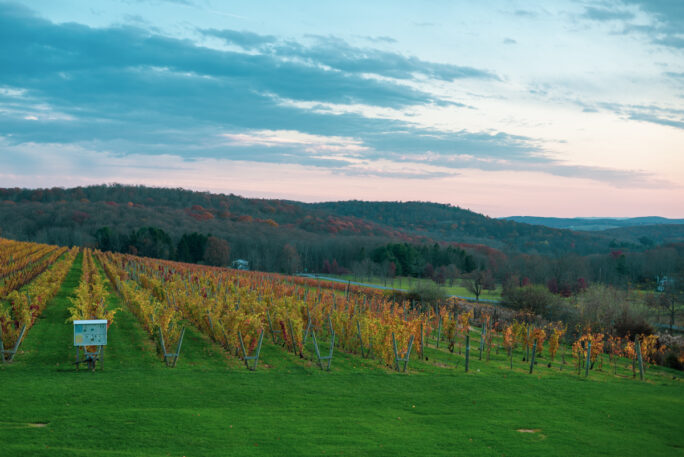 Dinner: Dine at Canoe Hill for an intimate dinner with a beautiful seasonal menu. The menu was hearty but also, somehow, light, with options like porchetta and spaetzle. All foods I feel are usually heavy comfort food. But plated, the dishes come out in perfect portions so you leave incredibly satisfied but not like you overindulged. The cocktails have witty names, and the candlelit tables create an incredibly cozy feeling for this fresh restaurant.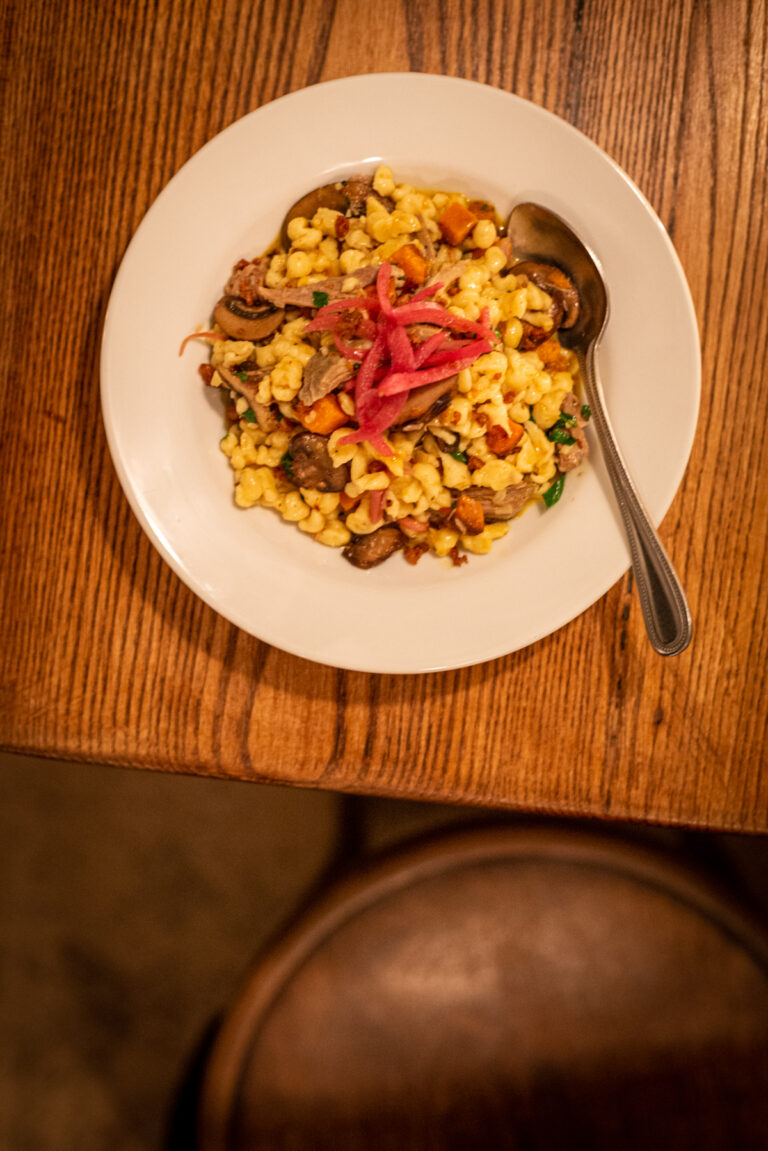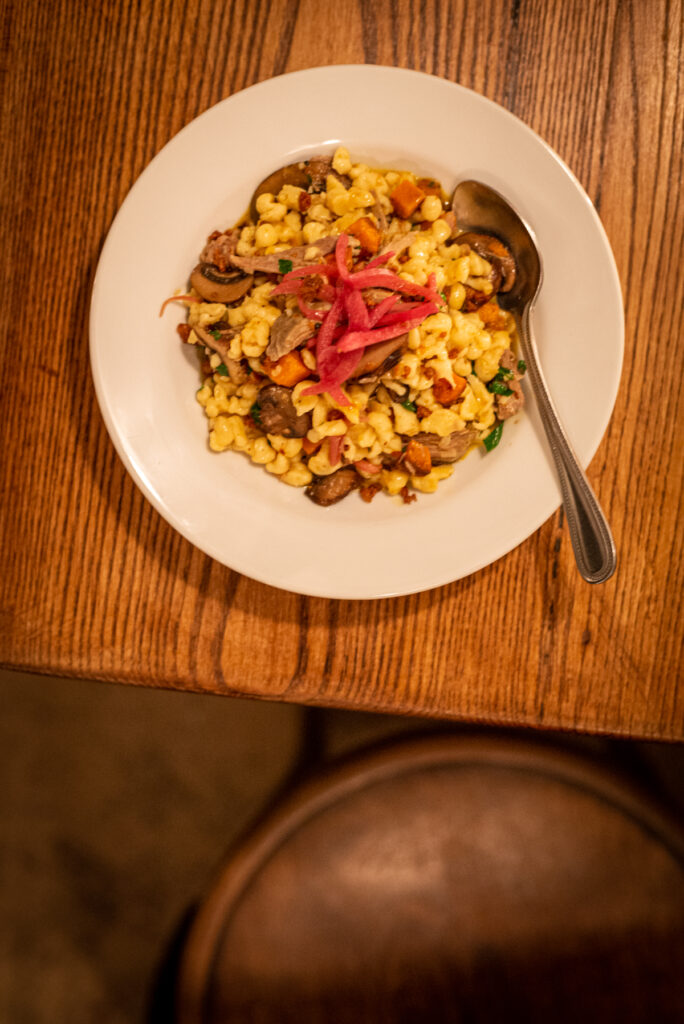 Day 3
Breakfast at the BnB (If you haven't, try the salmon!)
Hit the mountain bike the Taconic 909. With sweeping fun and quick miles of well-maintained mountain biking trail, this state park is filled with well-marked single track. When I rode, I didn't encounter another ride, except while loading my bike back onto my car. I swept in and out of the perfect single track and didn't have to worry about getting lost as there were clear trail markers. Head down to the local bike shop to get more of a feel for the trail system, or just set out with a cell phone on hand.
The trails are mellow but have a few rocks, tree trunks, and water crossings to navigate with your discretion. Overall I felt all levels of mountain biker could handle them.
Or
Explore a waterfall and cave with a short hike to Dover Stone Church. Grab a local map flyer for this hike to see precisely where to pack on any given day of the week, as several local lots open spaces up for visitors. Once parked, it's a quick walk to the trailhead marked with great signs.
A short bit in, get a little Robert Frost and pick both the left and right trail when exploring this short hike. To the right is a quick walk along the water to Dover Stone Church, a magnificent cave with flowing water that has a deep history that is worth pausing to read at the entrance. At the fork that divides there trail, you can go left for a bit of a longer walk and enjoy more of the views.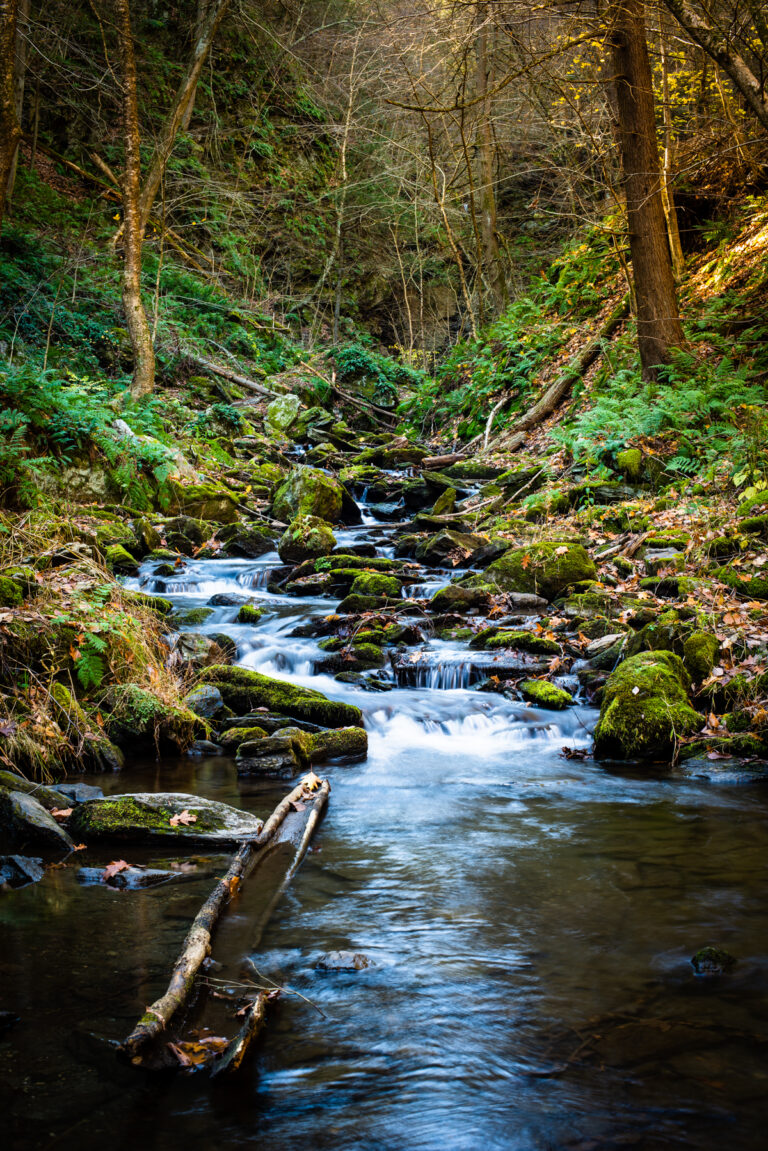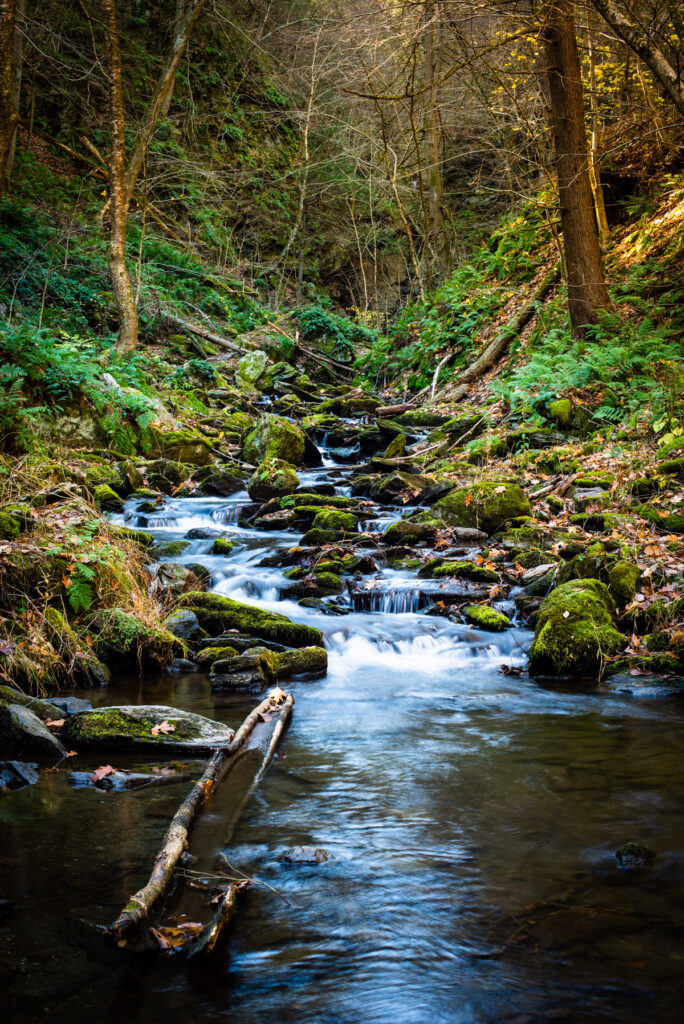 Use caution and common sense. There have been some recent rocks falling so, please be cautious of the posted signs and use Mother Nature 101 before going all freestyle spelunking in this natural beauty. Like all good hikes, leave it better than you found it.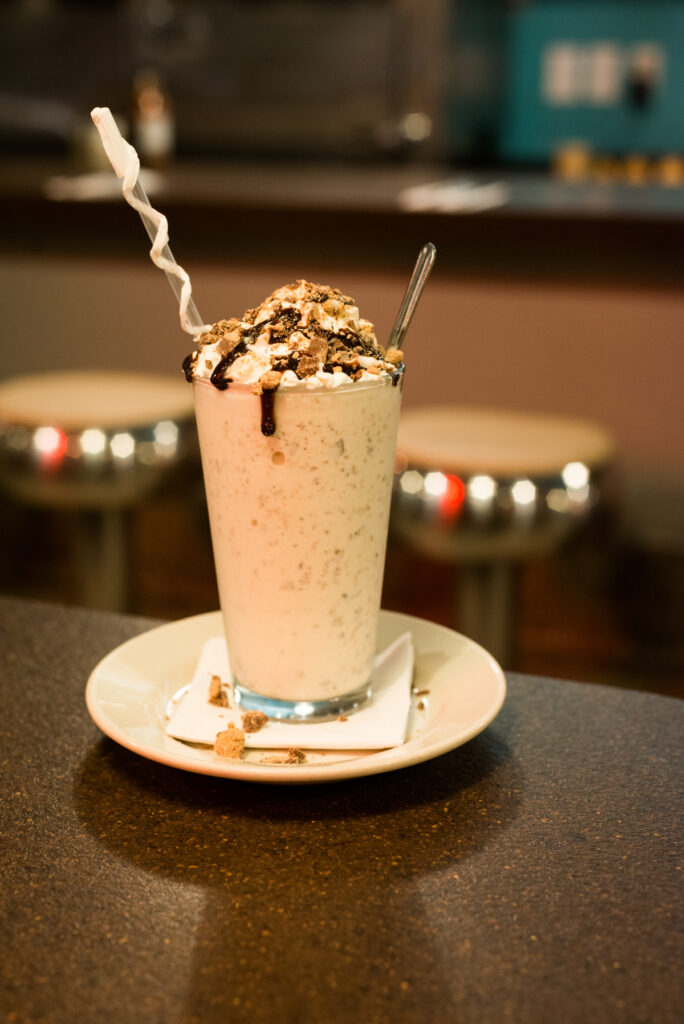 Lunch: A local staple; Oakhurst Diner. You can't drive through the area and not stop at one of the staple diners. And Oakhurst is about as perfect as you can blend modern and classic. With fun kombucha on tap and over the top burgers, it's precisely what you didn't know you wanted your local diner to be.
While in town, be sure to Explore Harney & Sons Tea shop where you can see everything they offer (which after tasting a few, are amazing).
Or
Pedal a section of the rail trail that connects the towns of the Hudson Valley with a leisurely bike experience for something a little less challenging than the local mountain biking trails that still have you enjoying the outdoors.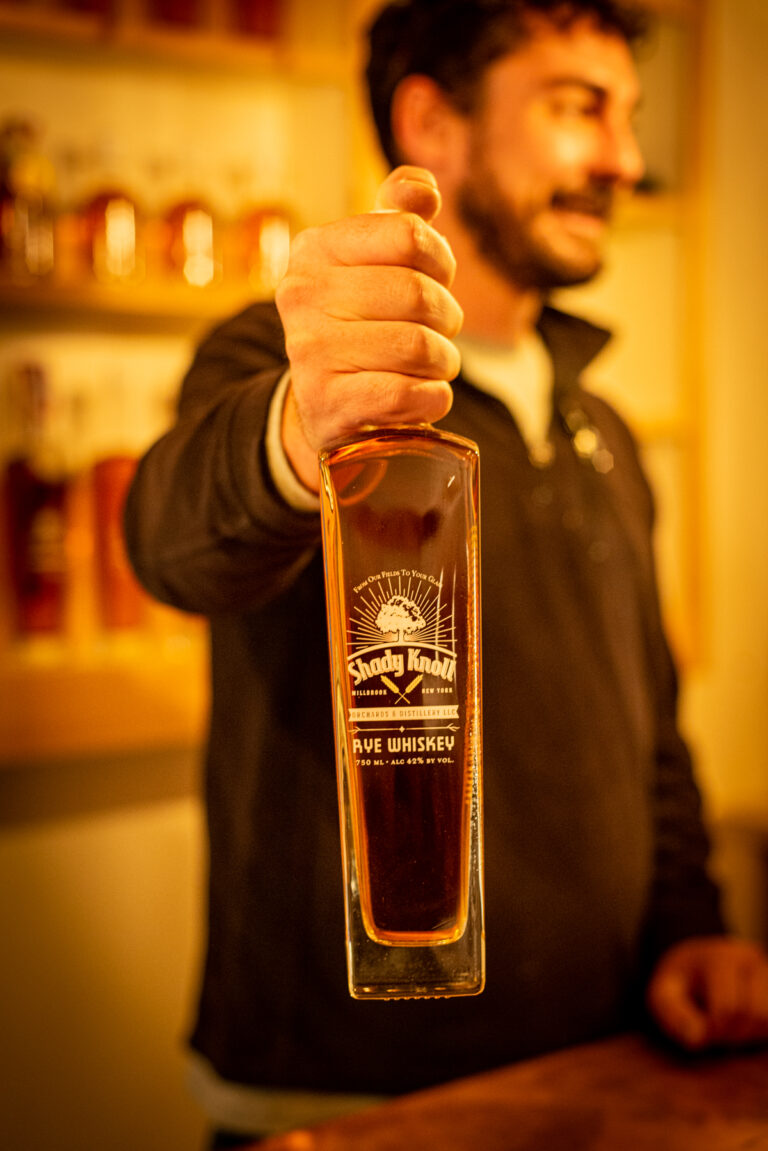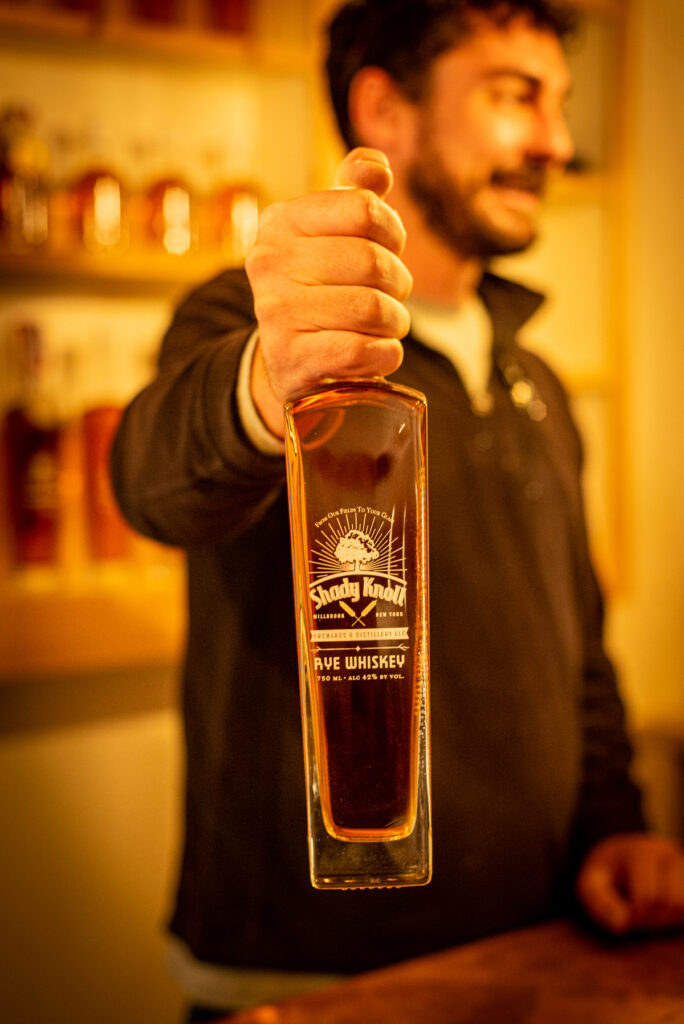 Check online for tasting room house, but be sure to visit a fresh new distillery making rye, brandy, and a delicious apple liquor that you can sip straight from the bottle without needing to look up any cocktail recipes. The new tasting room at Shady Knoll Orchards and Distillery was just being completed when I stopped in and was set to be a perfect gathering spot.
Dinner: Toast to fresh margaritas and an elevated Latin menu at La Puerta Azul. With everything from fajitas to salmon on the menu, it's hard to pick what you want – however, the tableside guacamole is a must. And it's also a lot. So order it and nibble on the chips while you peruse the menu and make up your mind.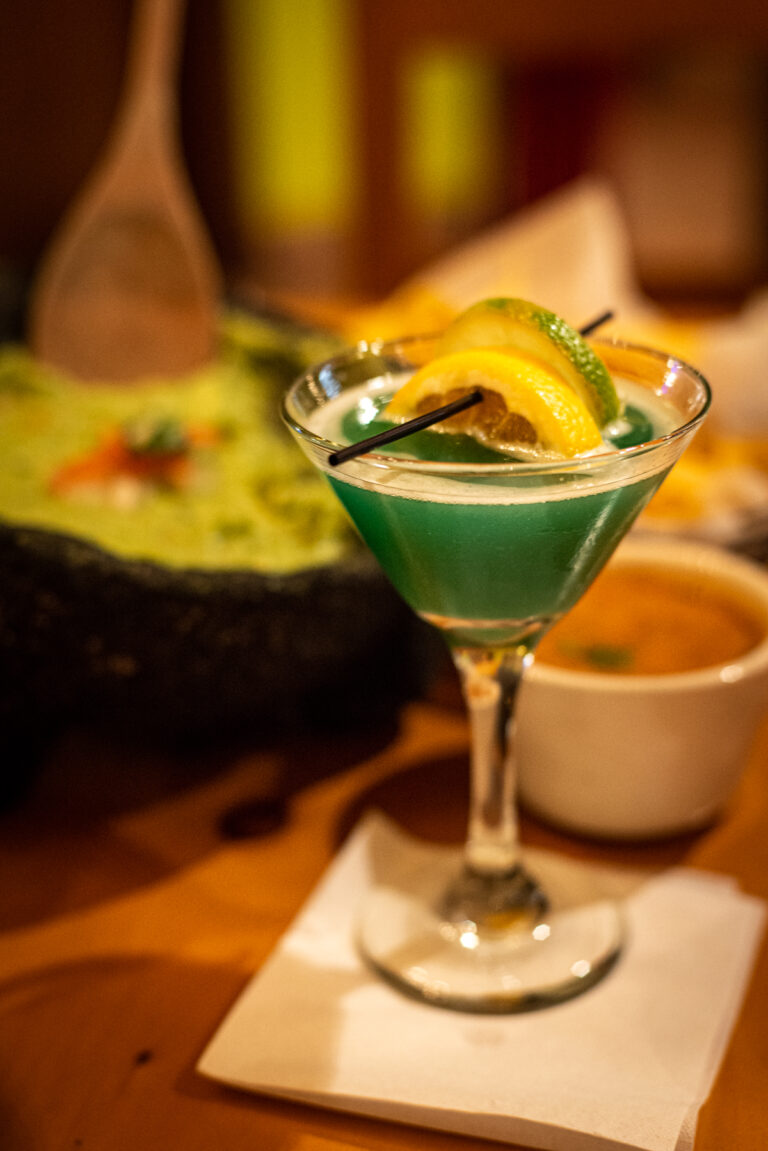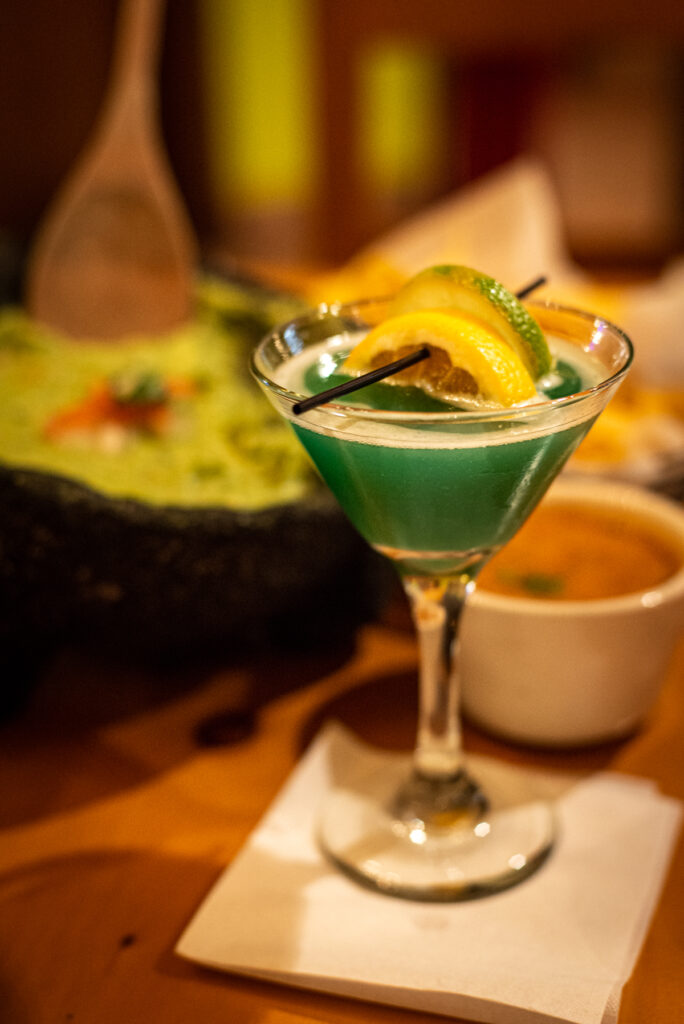 Be sure to pack:
Comfortable hiking shoes
Rain jacket
Mudd boots
Sweater
Jacket
Casual daily clothing
Ready to head out for a long weekend in Dutchess County? Make sure to head to their site for even more in-depth ideas for making the most of your visit!