St Augustine is a city mixed with a rich history, amazing food, culture, and no shortage of things to experience. It's a welcoming old-world, inviting, and a little magical. It feels like you have stepped into an ancient European city while enjoying the luxuries of amazing modern cuisine and fun! It's truly a uniquely charming place that I fell in love with instantly, and I have a feeling you will too. This agenda is for those who want a little more than just casual afternoon strolls, with a focus on food, adventure, and the city's story.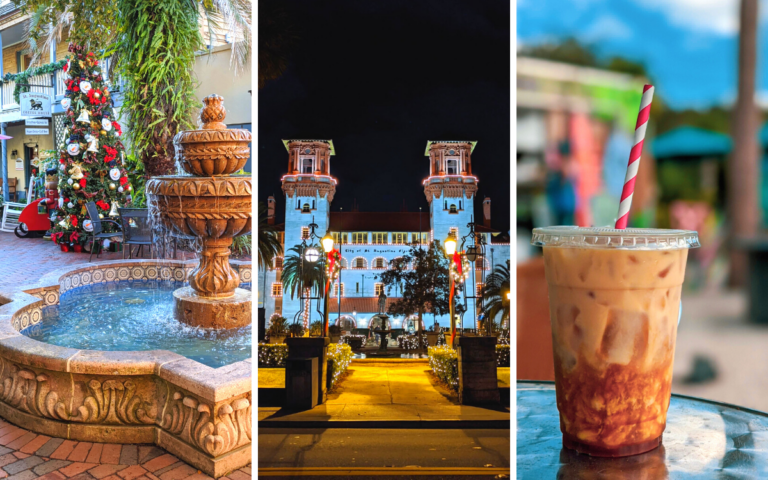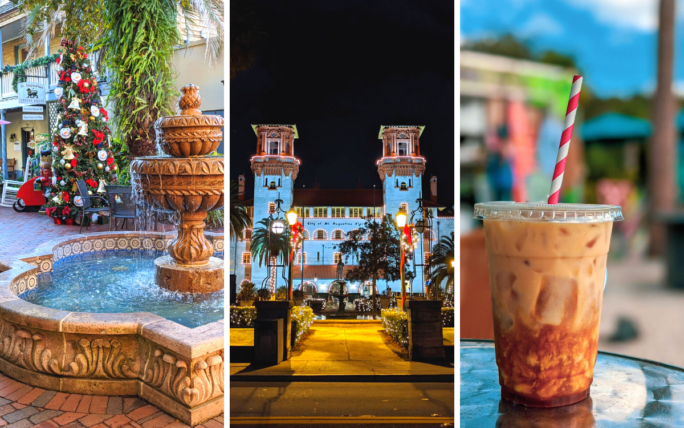 I am grateful to St Augustine Historic Florida Coast for my time exploring the historic city. Thoughts and opinions are my own.
There's an infusion of history, culture, and local pride that you can immediately sense when you first arrive in St. Augustine. First established in 1565 along the protected shores of the Matanzas River on the Atlantic Coast of Florida, it is America's oldest city and stands as a walking museum rich with pristine architecture from every era since its conception.
After initial Spanish conquests and revolutionary holding swaps, the area became central to the luxury of the vacationing land, lust for railroad tycoons, and after that a hotbed for the civil rights movement. And all of this can be seen engraved in the sidewalks and memorable construction in less than a 4-mile stroll through the coastal downtown.
St. Augustine is beautifully maintained, has gorgeous beaches, and historic landmarks making it the perfect place for a weekend getaway. And here's our perfect 3-day St Augustine Itinerary.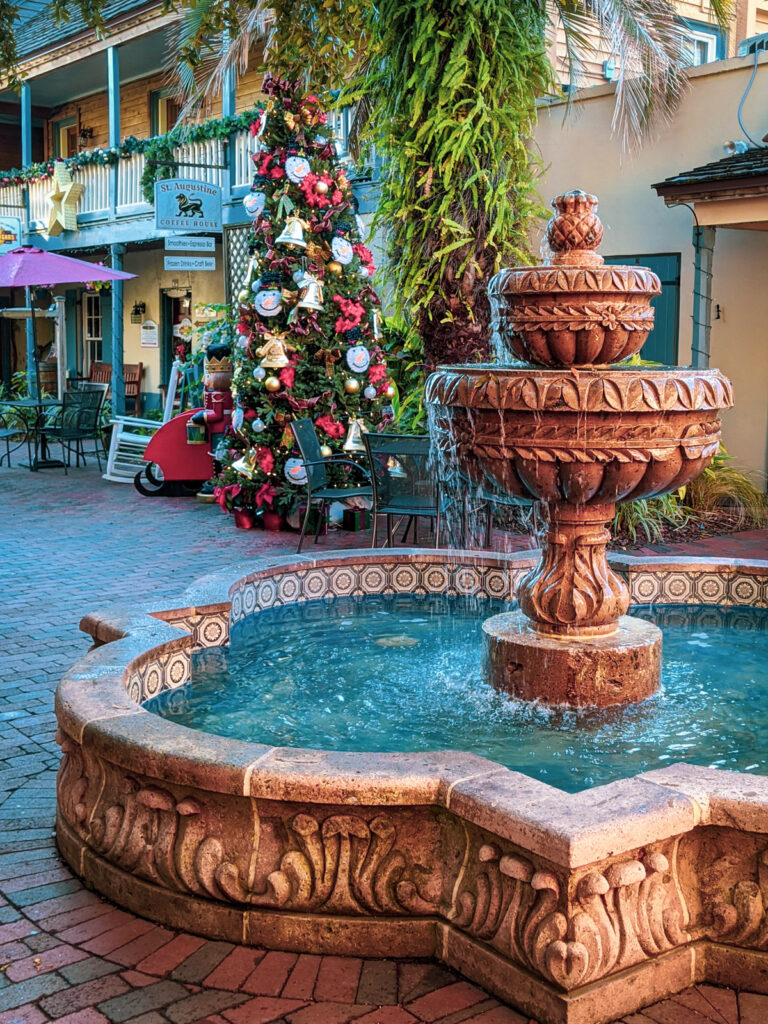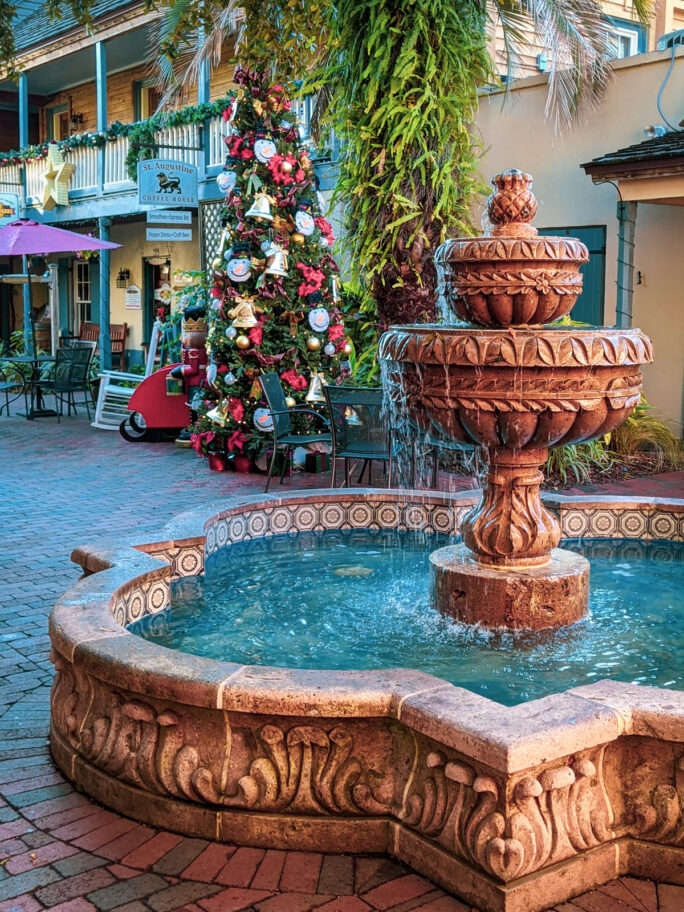 St Augustine feels rich with fascinating stories while it holds true to it's colorful roots even to a new wayfarer. The city feels alive and rooted like strolling through seaside villages in Europe with the bricks padding the narrow streets and its stunning historic buildings. There is a sense that the locals understand the mystical beauty captured by such a timeless place as they beam with pride at their modern-day entrepreneurial pursuits.
From shopkeepers to innkeepers, young restauranteurs returning to the city of their alma mater, and visionaries establishing new business models, the city is alive with a flow and rhythm that is enchanting all its own. Not like a tourist destination, hidden behind the bubble of its signature time period, St Augustine shines with a light from a special place under the surface, and it radiates outward, welcoming all those who step through the 400-year-old coquina block of this historic town.
I decided to discover as MUCH as I could in my quick time here. There is, honestly, so much more to see and do than one can realistically fit into a few days. Which is great because this is a place I would come back to again and again! And for someone like me, who travels all of the time – that says a lot!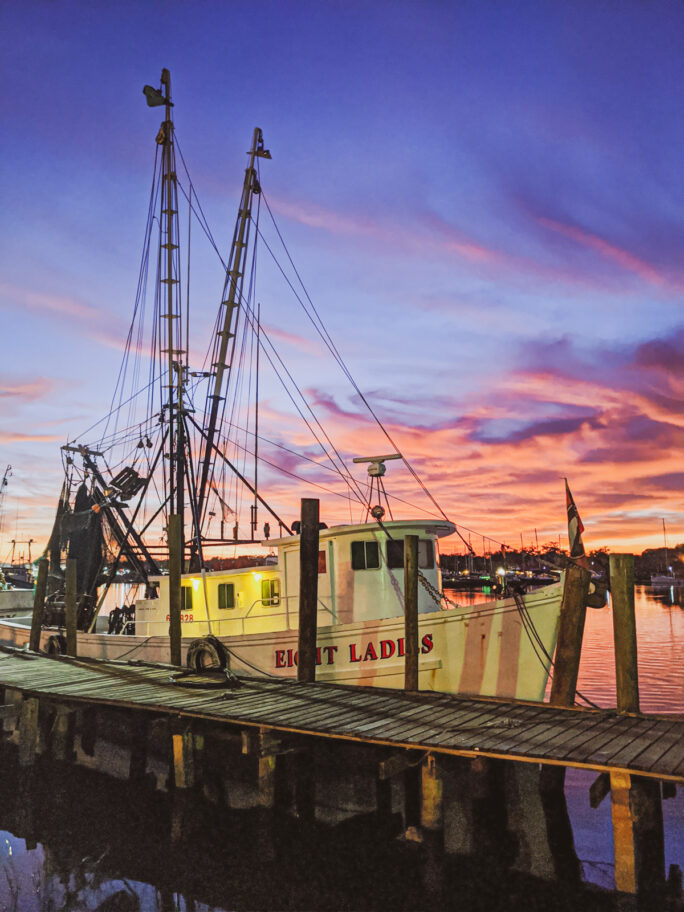 History and Fun Facts
St. Augustine was first established in 1565 by Spanish explorers, making it the nation's oldest city and had a few (hundred) years of incredible significance as it built its legendary roots with native conflict and iconic pirates like Sir Francis Drake coming to ransack the city. It spent the next few centuries with several notable sieges that took place as the Americas were established. This city is a gem for history buffs!
St Augustine has rich culture from it's obvious Spanish influence to housing the first free Black settlement in the 1700s at Fort Moses and playing a pivotal role for African American history with the original Underground Railroad leading many individuals to the city.
There is also a rich Minorcan history flowing through the city as well, who were the indentured labor force from the areas along the coasts of Greece, Italy, and Minorca. After fleeing to the city of St Augustine, the few remaining survivors set up homes, and their rich heritage and amazing foods live on in modern eateries throughout the city.
However, it didn't rise as the tourist designation it is today until oil tycoon Henry Flagner decided to build a luxury hotel catering to the wealthy in the center of town. With opulent design and no detail overlooked in the design, it drew the rich and famous for winter season to the humid Floridian climate.
In the 1960's St Augustine became a hotbed for the civil rights movement, though it had been known for political activism since the establishment of Lincolnville post the emancipation proclamation. Heroes of the civil rights movement were beaten and arrested in the streets of St Augustine and rabbis stood to defend them as they paved the way for what would be a turning point in our country's history and the Civil Rights Act.
It's also a noteworthy spot for literary dreamers to spend hours dreaming up their next pages with the likes of Hemmingway and Hurston making spots in the narrow streets.
Now St Augustine sits as a bustling tourist town, locked into historic architecture, beaming with the best holiday lights spectacular in the Nation, and overflowing with an homage to its multicultural roots as the Oldest City in America.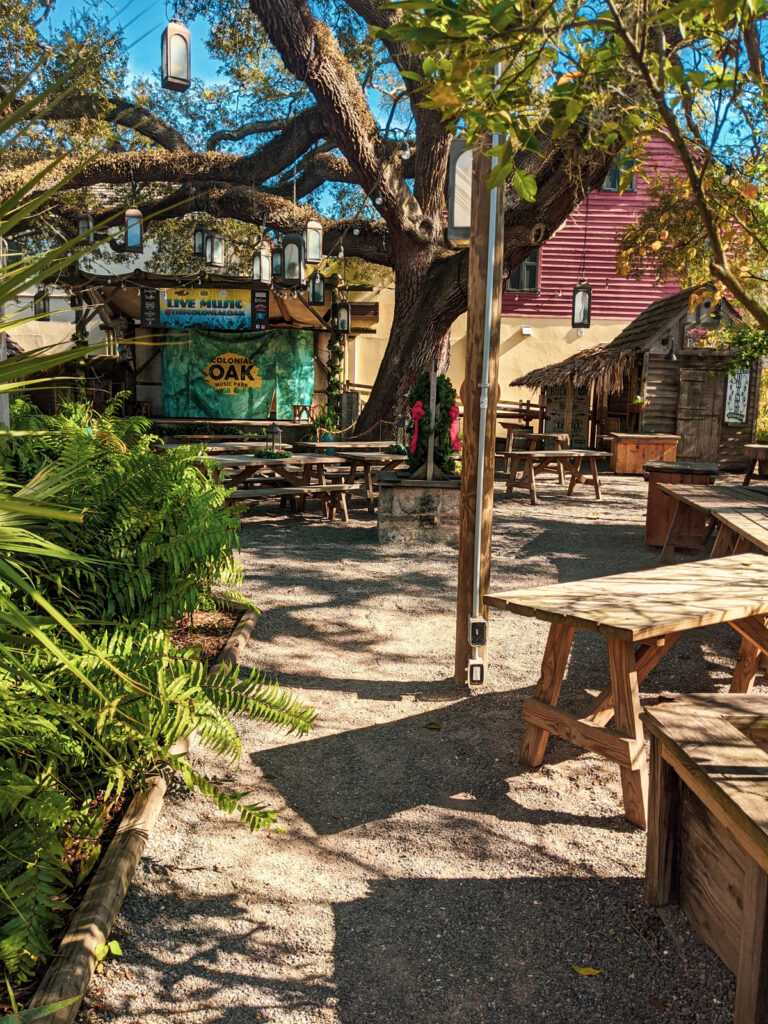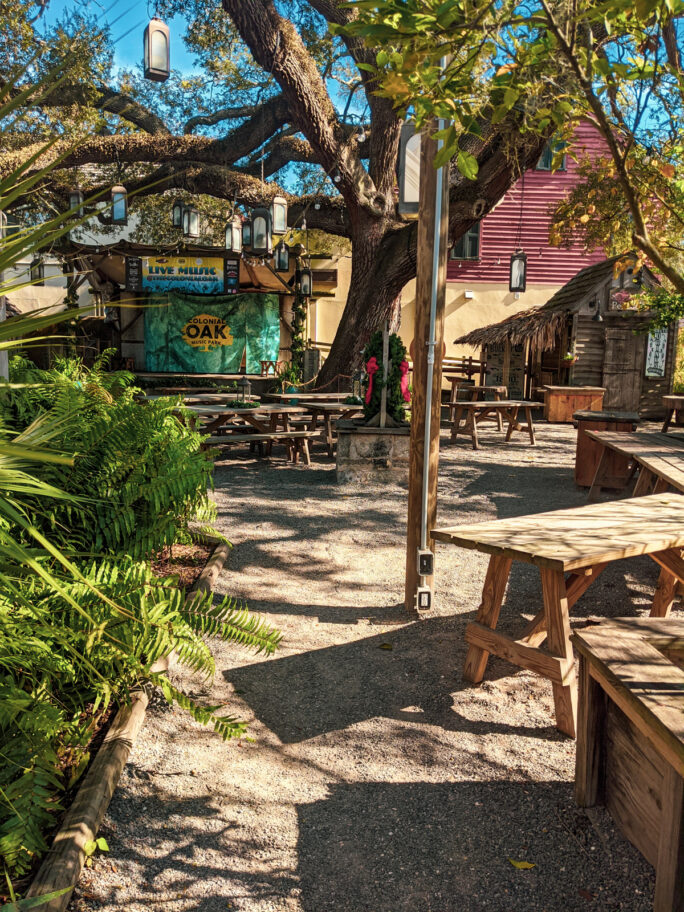 When To Visit
St Augustine is like any coastal Florida city, more enjoyable from in the cooler months from September to May, making it the best time to visit. However, the coastline is stunning all year long and there is always something going on. With a variety of festivals, there are no shortages of reasons to venture down.
From the Sing Out Loud Festival, in September, with free music all over the city, races, fireworks, historic reenactments, to the millions of dazzling lights that line the city for the Nights of Lights from December through January there are major events every month worth marking your calendar for.
Where to Stay
There is no shortage of places to pick when planning a stay. From top level historic resorts like the Casa Monica Resort and Spa to the dozens of modern Inns speckled around the city and even quite a few campgrounds for traditional tent camping or RV parking along with all the traditional trusted hotel chains if you are a points guy.
I stayed in one of the recently remodeled suites at the St George Inn, with views of the Castillo De San Marcos and the stunning bridge of lions and the downtown area all within walking distance. The rooms are hosted throughout a small section of town above shops and courtyards for sipping wine and enjoying coffee.
Every morning they offer a continental breakfast of yogurts, fruits, cheese, meats, and pastries. As well as hot coffee and tea.
In the evening, they have a wine bar with hand-selected wines chosen by their amazing staff and connoisseurs at Bin 39. Room rates start at $309.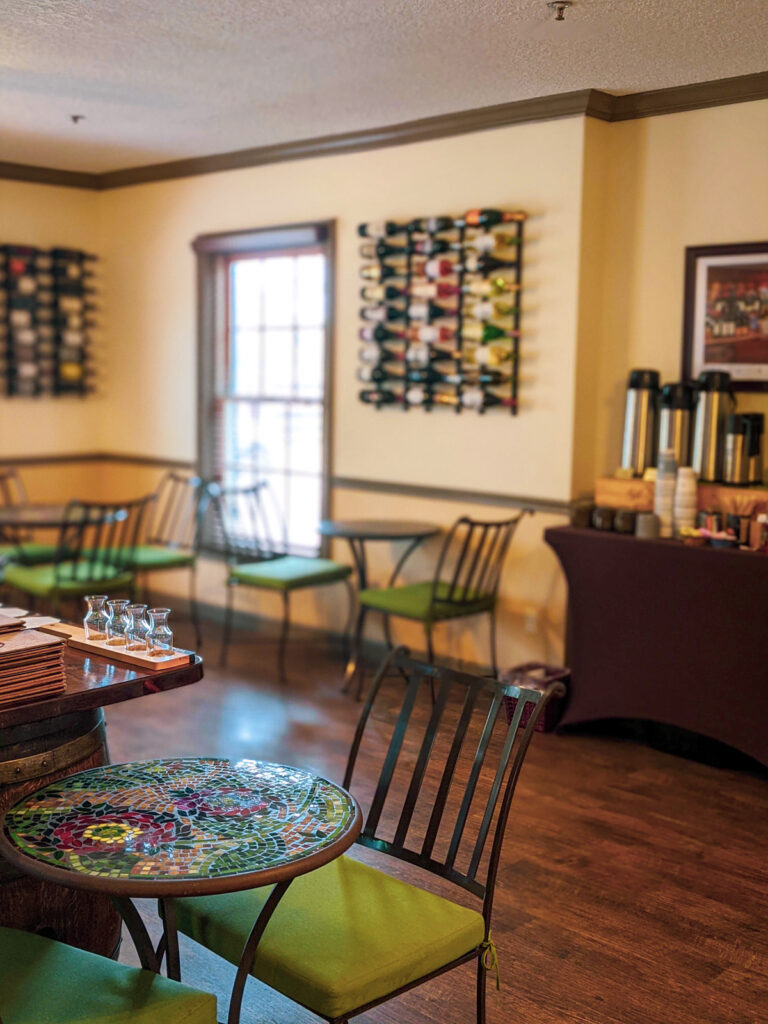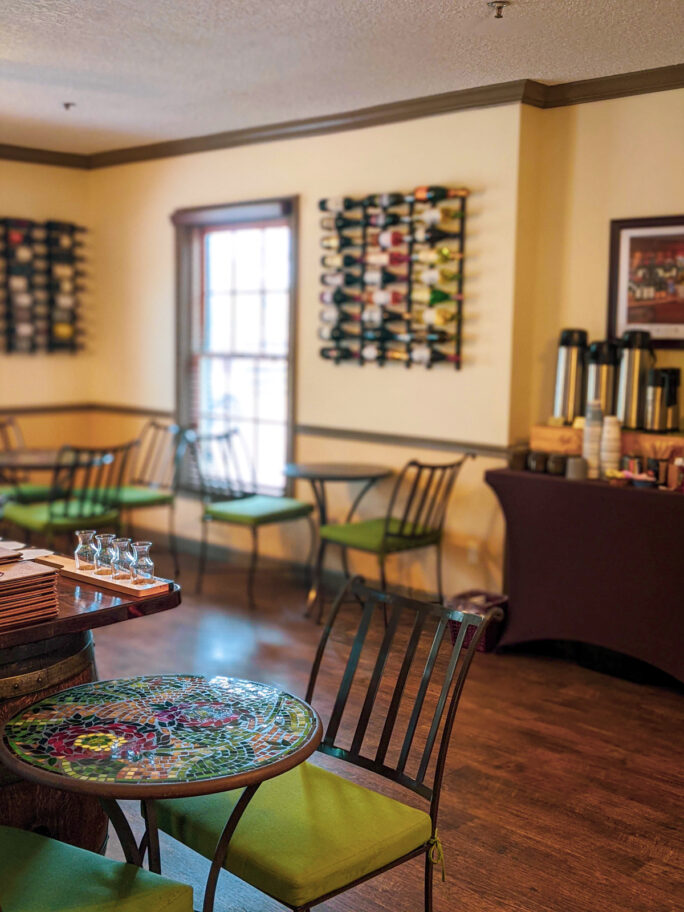 Although the rooms are above the bustling courtyard, they are quiet and absolutely cozy, with soft beds and beautiful high-tiled showers. Each room has a TV, mini-fridge, and coffee machine as well.
There are 25 rooms on the property and they start at $209.00. Be sure to check the website for special offers.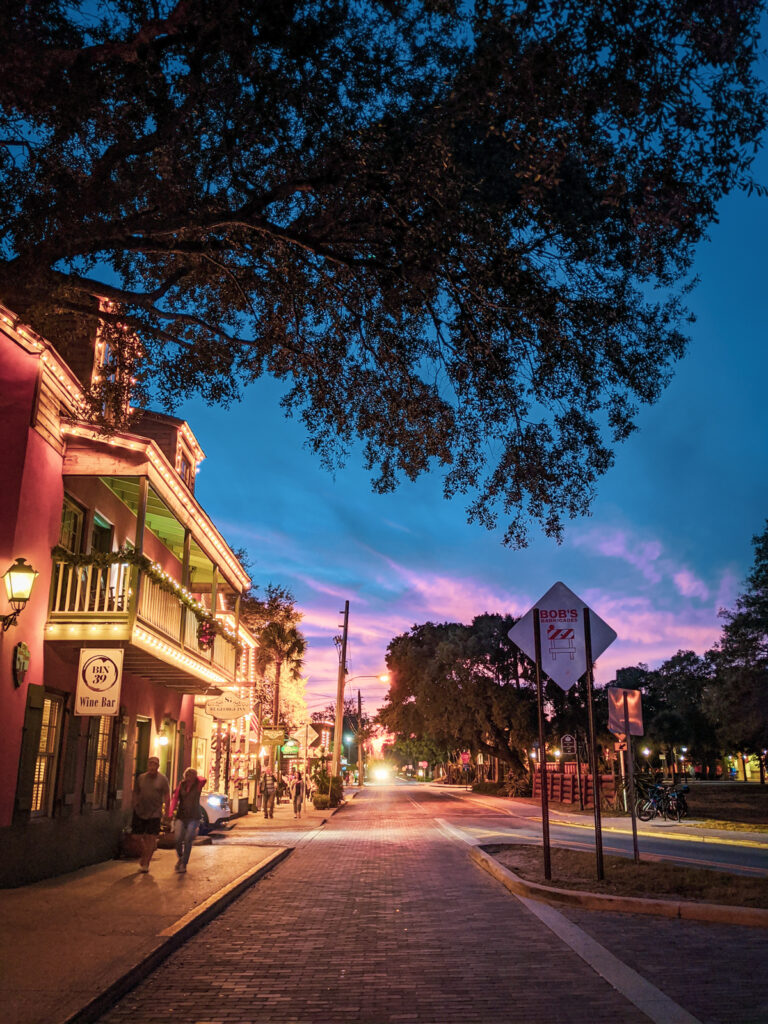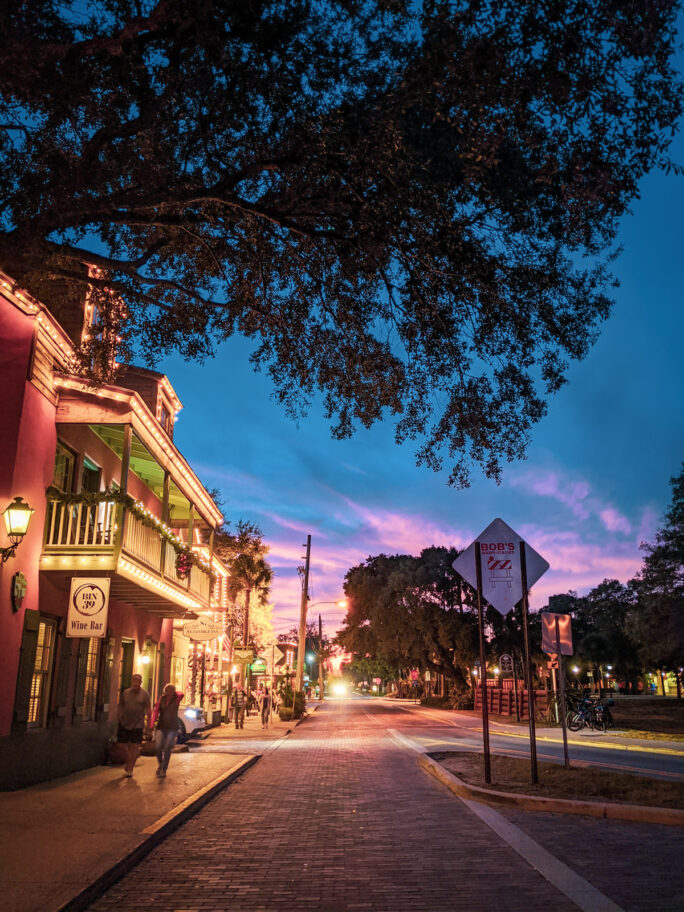 How to Get to St Augustine and getting around their narrow streets:
If traveling from out of state, the closest airport to fly into is Jacksonville. It is a quick hour-long drive on the road to the famous city.
From Orlando or central Florida, St Augustine is a just under a 2-hour drive along I95.
St Augustine is possibly the most walkable city I have ever explored, with paths along the waterfront and all the way through to the winery. I spent most of my time exploring by foot. There are some older brick roads to be cautious of if you are prone to ankle issues but otherwise, the sidewalks are great.
You will need a car if exploring the beautiful beaches and other outlying spots like the lighthouse or National Parks. Though, there is a trolley that does run from the beaches to the town and is a great option if you are a savvy planner.
3 Days in St Augustine Itinerary – Food, History & Adventure:
Day 1:
Arrive. Check-in at St George is as early as noon as they will accommodate arrival times if you coordinate with them.
Get your bearings and explore the city by trolley. St Augustine has a LOT of history, cool museums, funky facts and things to see. Spend an hour just enjoying the views and getting a feel for where you would like to visit with Old Town Trolley Tours. The tours have incredibly well-versed drivers who tell you short snippets about all of the major stops, and even a few fun facts in between. There are a bunch of trolley stops all through the town, that allows you to pop on and off.
But, do the full loop first – I know it's hard! But you won't be able to see and do everything in St Augustine in a short visit, so this is a great way to learn about everything with entertaining drivers! Once you do the full loop, you can pop on and off for the full day. No need to really drive anywhere at all today!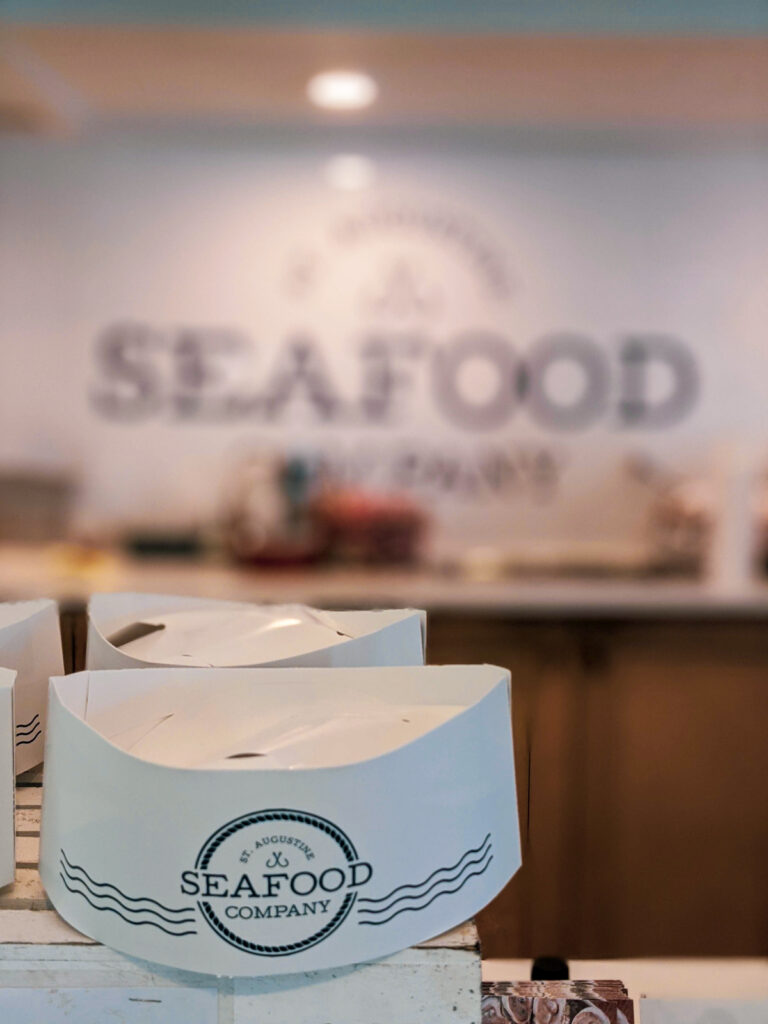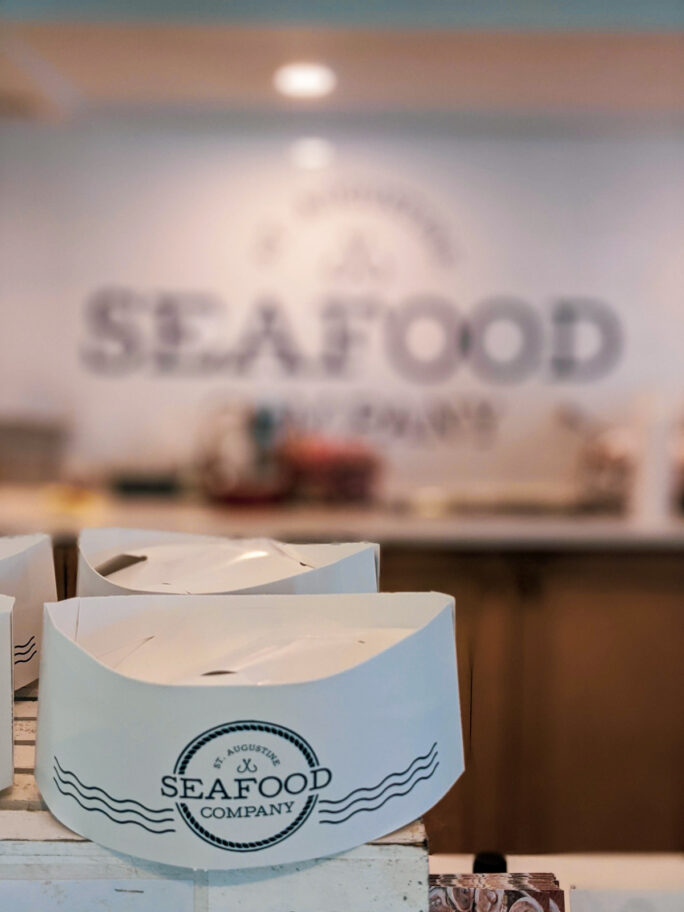 Lunch:
Stop at for Lunch at St Augustine Seafood Company. Right on St. George street is a series of great little spots to eat. Actually, a lot of spots to eat. Picking one can be hard, but the St Augustine Seafood Co makes a pretty good bid for the top of the list with fresh seafood, with local clam chowder, fried fish sandwiches and shrimp – delicious shrimp with datil pepper dipping sauce, it's a fun mouthwatering lunch that won't take up too much of the day. And it's right in the center of all the action.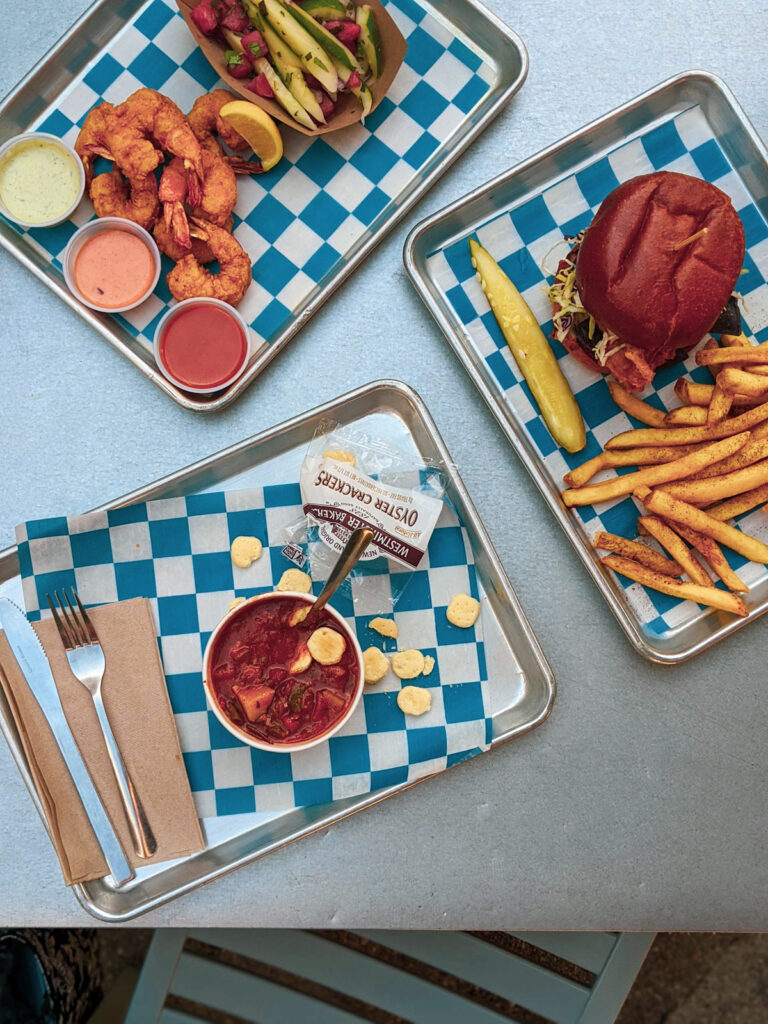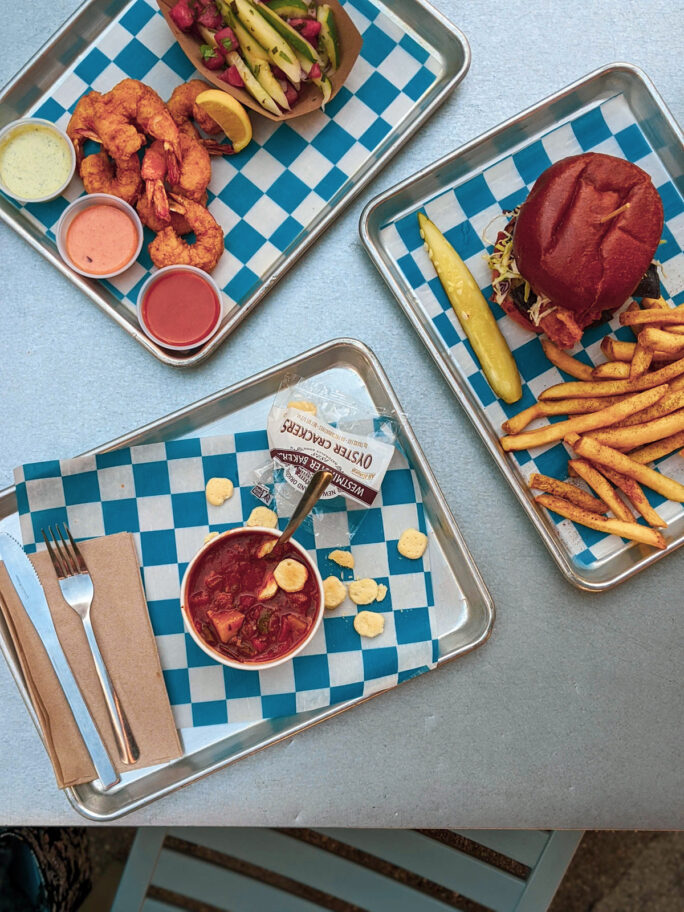 Spend the rest of the day taking advantage of your trolley pass, and walk through a historic village at Colonial Quarter where you get a quick overview of St Augustine's history, and if you are super lucky they may even let you fire a canon (I did – and I honestly don't know if I was lucky or if they knew I was writing this, but also, I GOT TO FIRE A CANON. So yay. I mean, obviously, it wasn't loaded and there was a very well educated and safety cautious expert standing right next to me guiding me through the one step I was actually managing – but still, canon).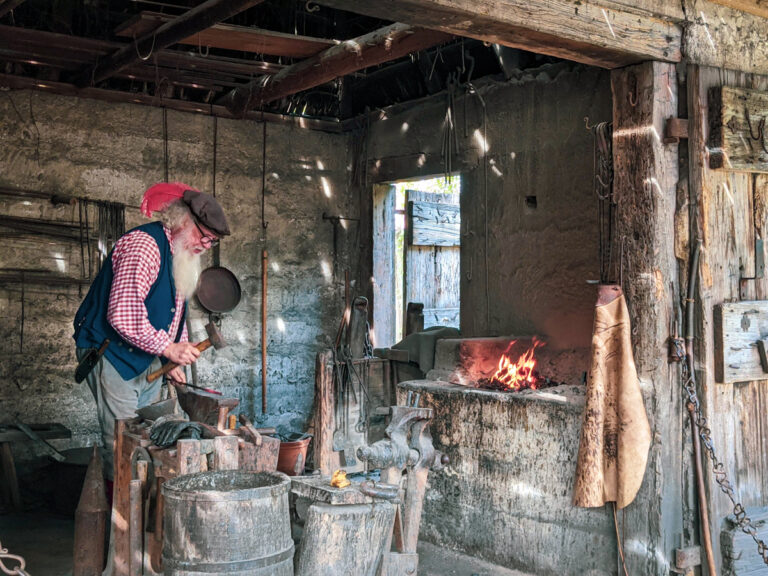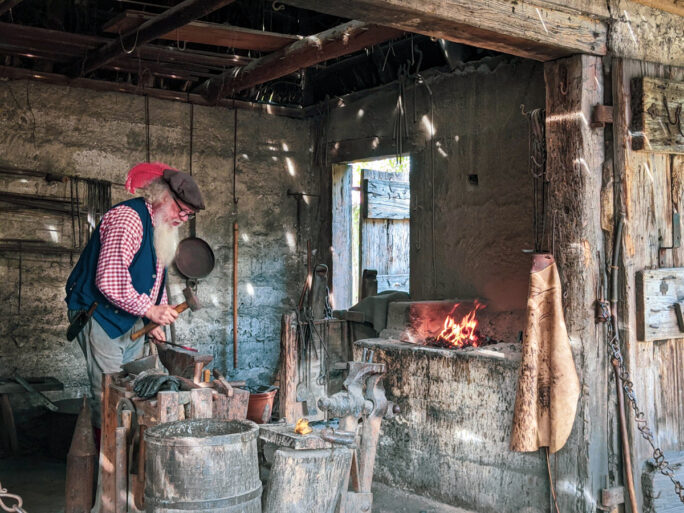 Tip: If you explore the Colonial Quarter before lunch you get a discount for your lunch at the St Augustine Seafood Co and a few other restaurants.

While on St George Street, visit the St. Photios Greek Orthodox National Shrine for the first colony of Greeks to the region and their story since, then walk a little further and step in the footprints of Andrew Young at the central plaza, pausing to read his values, and then venture a little further into the Lincolnville Museum for an important education of the community, the region's history as one of the first free settlements, African American history and culture.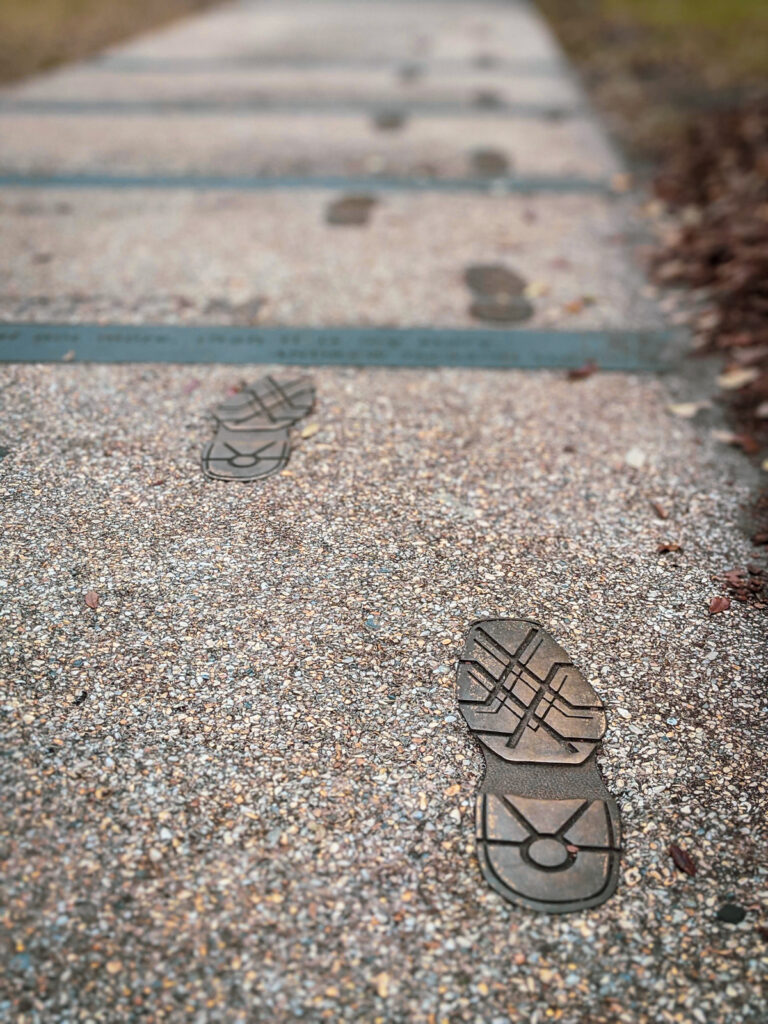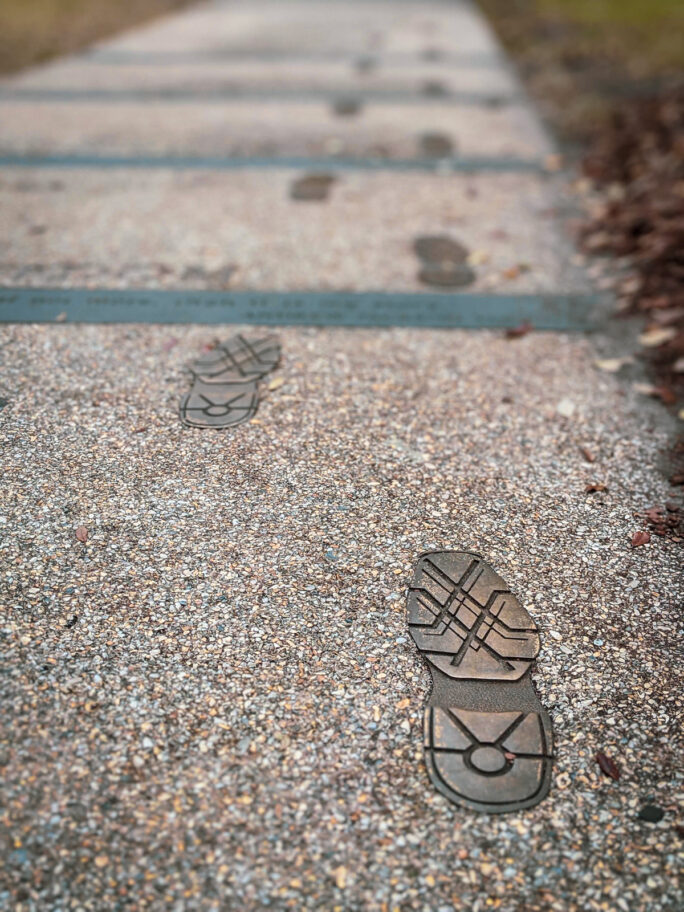 Remember, you can always pop on and off that trolly to help you get to all these amazing places.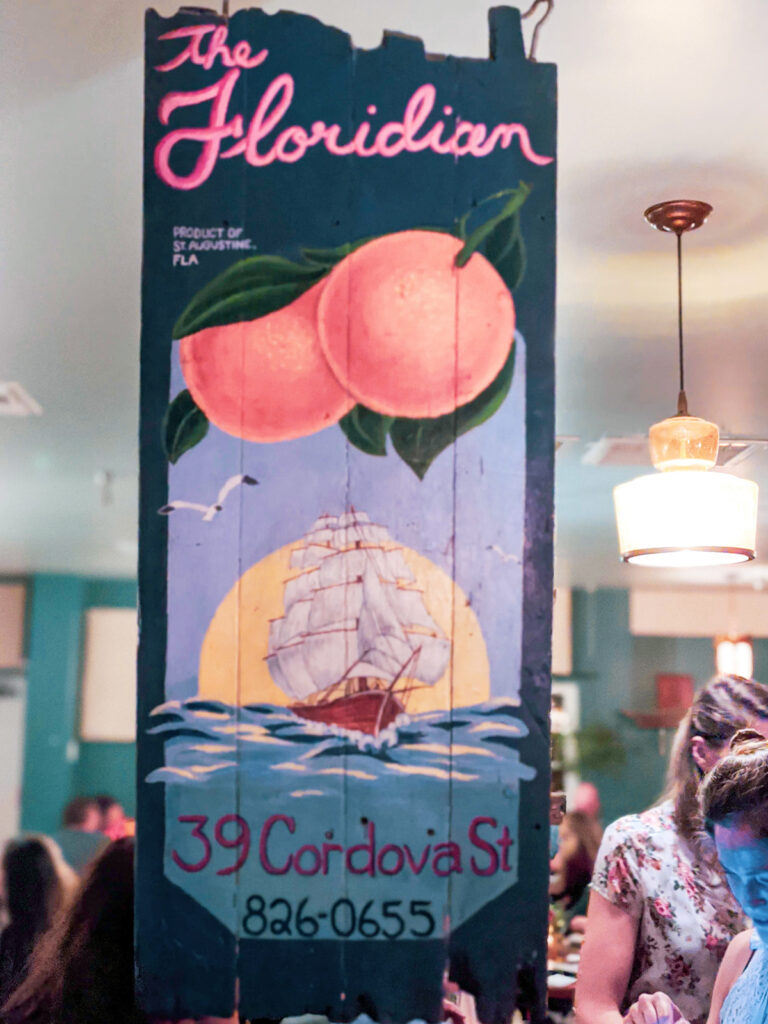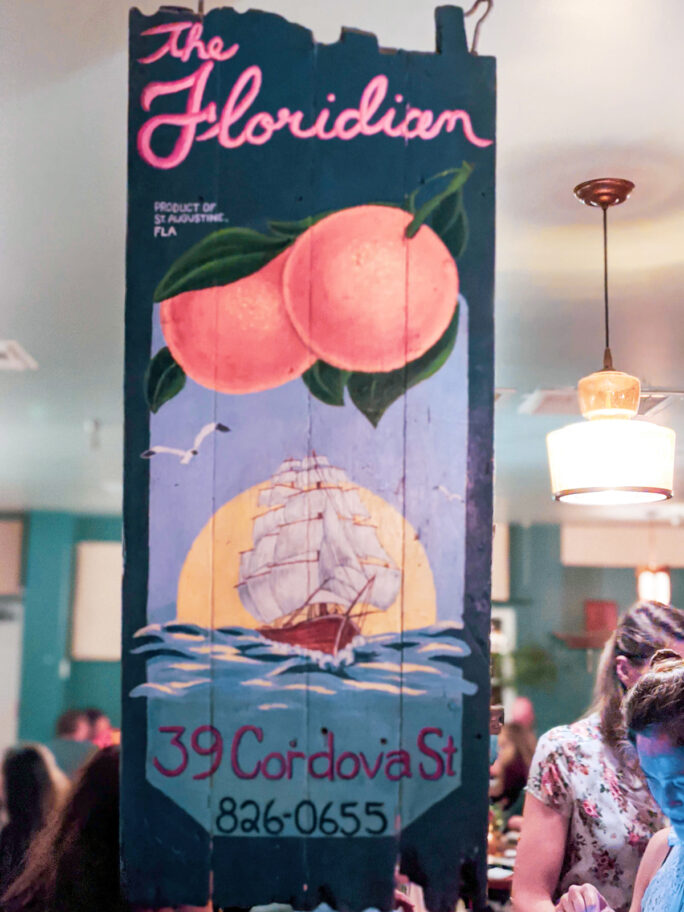 Dinner:
Relax and enjoy dinner at La Floridian. This restaurant is a blend of amazing dishes, local love, vegan options, and amazing cocktails. So in a nutshell, exactly where you want to be. However, because it's so darn good, it fills up quickly, so be prepared to wait. And seriously, it's worth the wait. Also, you will want to save room for dessert (a trend you will notice on this trip).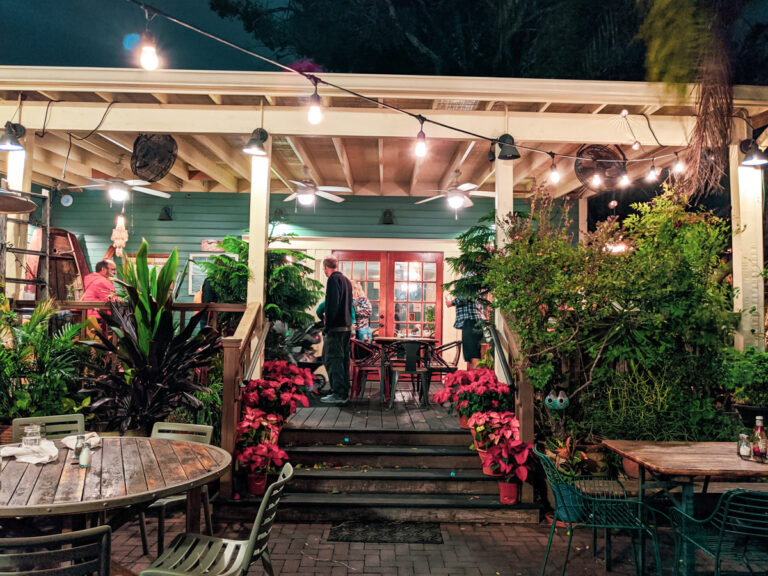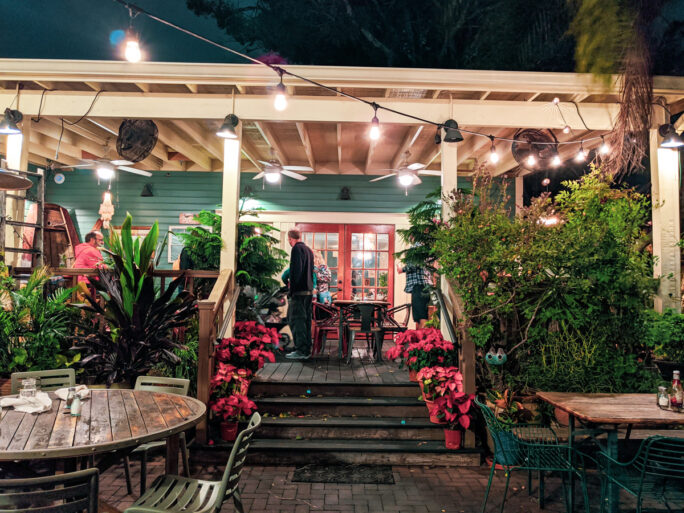 Day 2:
St Augustine isn't just strolling through beautifully preserved historic streets. Just a bit out of the main historic city, get your heart pumping with adrenaline. Spend a morning playing outside by challenging yourself to a high ropes course over alligators! Listed as a zipline, the course at Alligator Farm is an interactive ropes course with a lot of ziplines, with self-guided challenges designed to make you work.
For ages 8 and up, there is something here to test everyone. The action has you zooming above the hungry snapping jaws of the alligators and crocodiles as well as near a few exotic birds and lemurs for a truly uncommon view of a zoo. Luckily there are platforms with frequent water stations to pause in between sections.
Good to Know: You are not permitted to carry your phone or camera with you – as anything that could fall and endanger the animals is prohibited. Bring a GoPro and harness if you want to capture the adventure.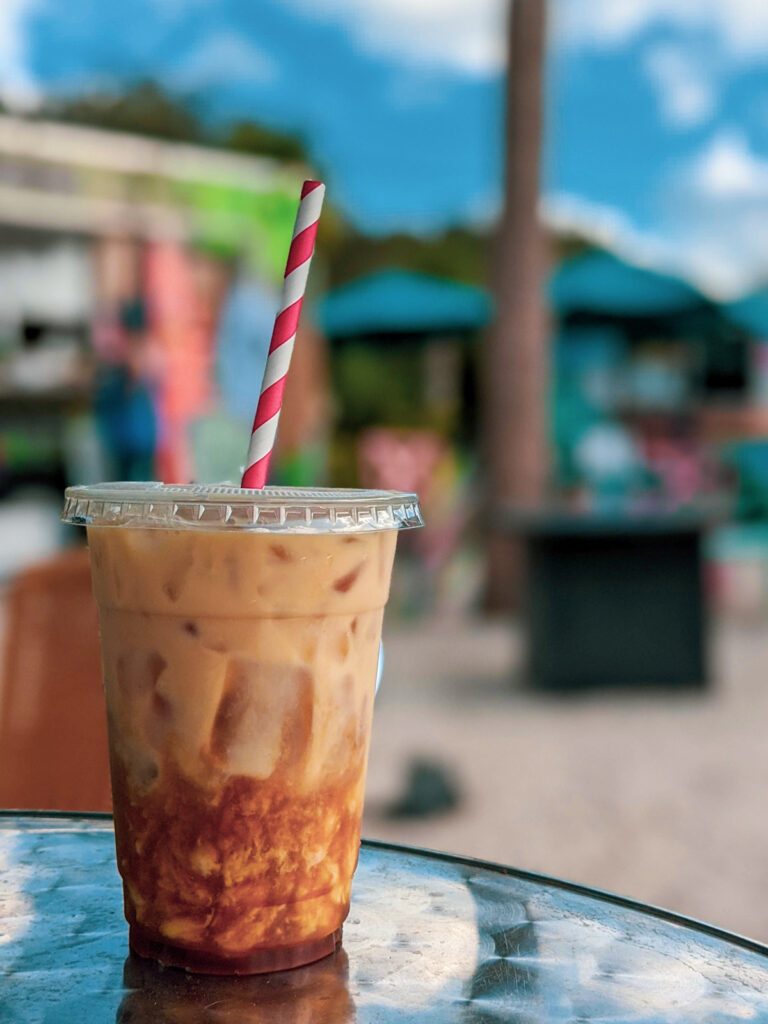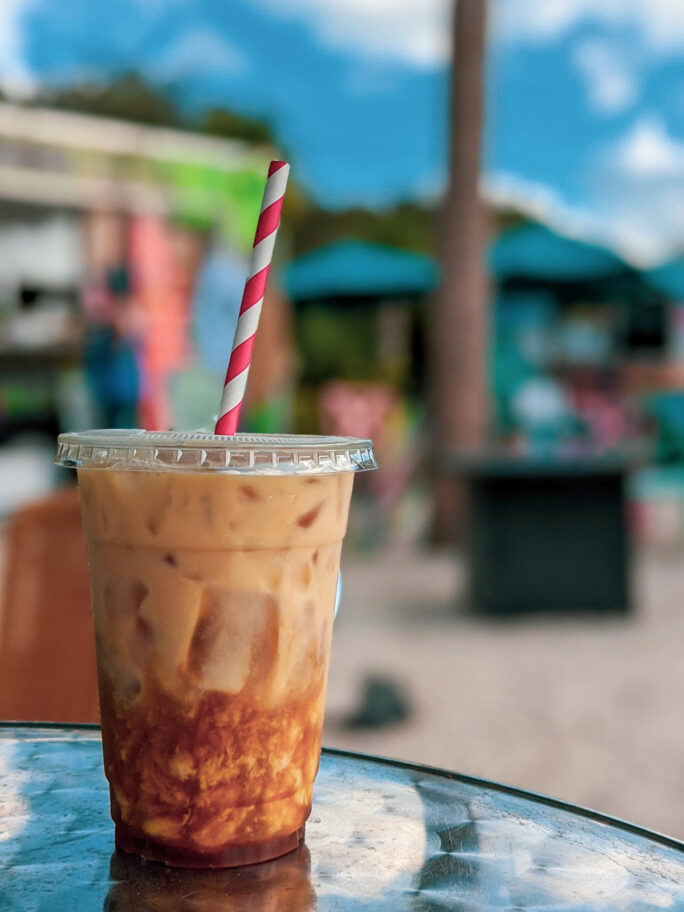 Pop into the Village Garden Food Truck park and check out what's fresh at BPop into the Village Garden Food Truck park and grab lunch! Check out what's fresh at Big Island Bowls or coming off the smoker at Riptide BBQ before grabbing a cold coffee at Good Karma Cafe. The trucks rotate daily – so expect to be surprised! Or you can stalk their calendar to see who's there, but where's the fun in that.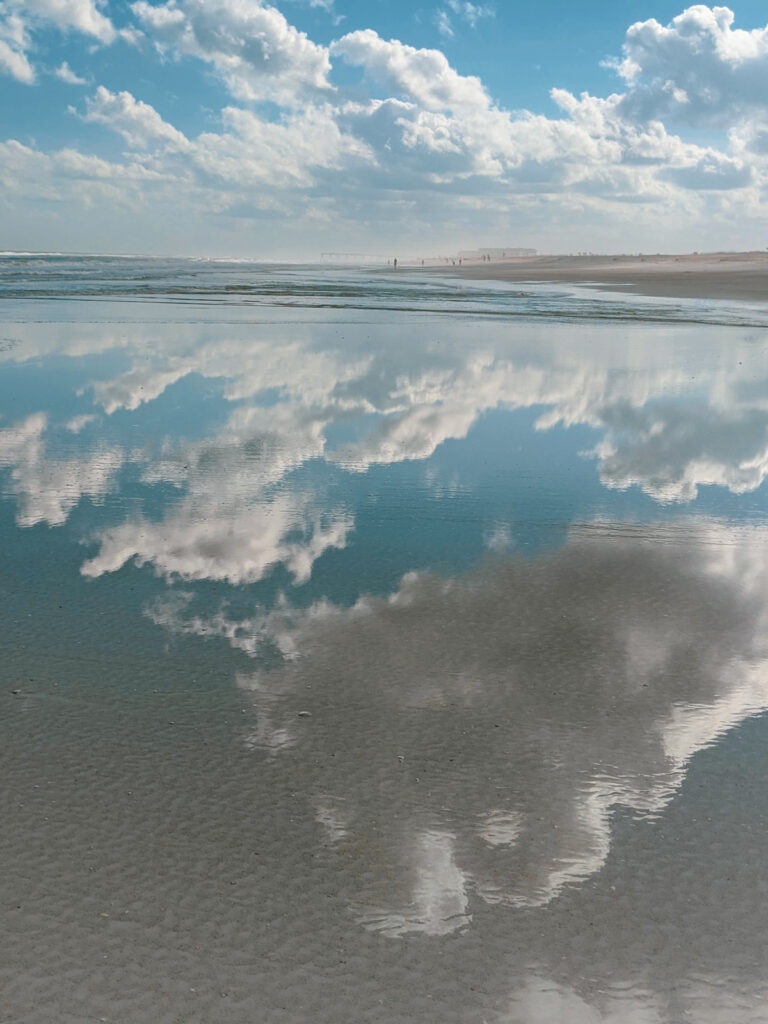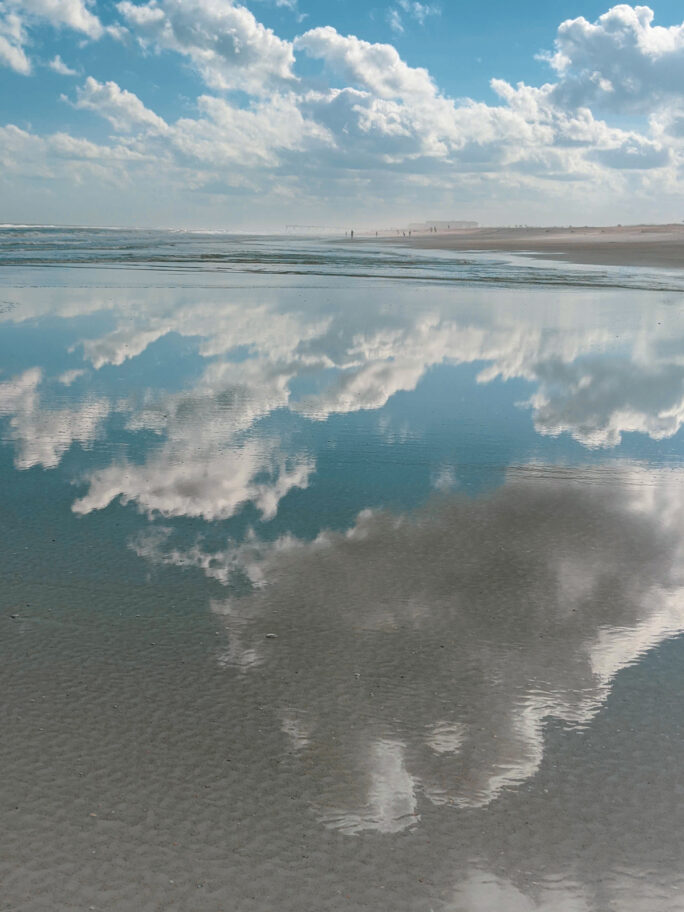 Soak up the sunshine at Anastasia State Park. There are trails to walk, beaches to play on. Kayaks to rent. This truly is an afternoon where you can enjoy pristine white sand, soft beach grasses and wonder about the local tortoise population as they graze nearby. If you love a relaxing beach day, the beautiful waters of St Augustine beach is the perfect choice!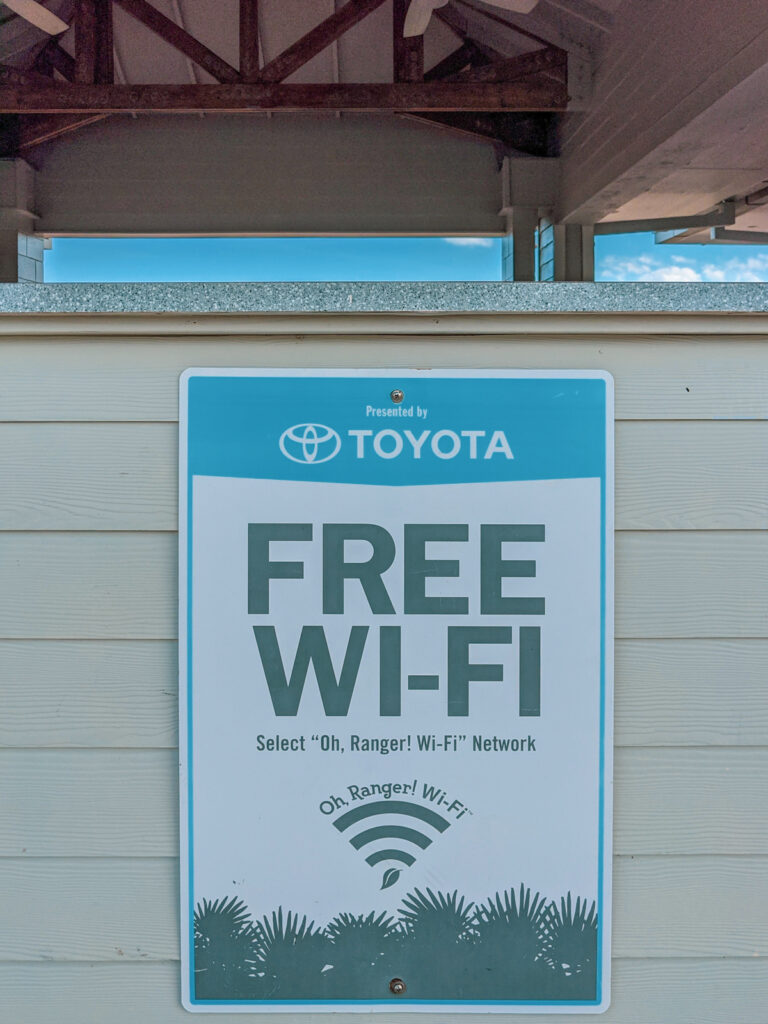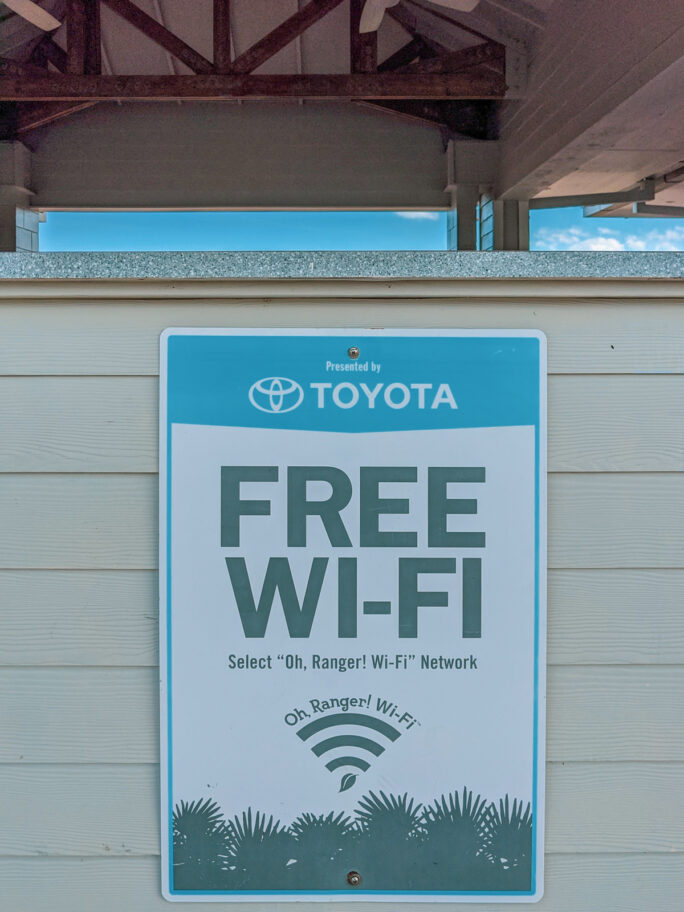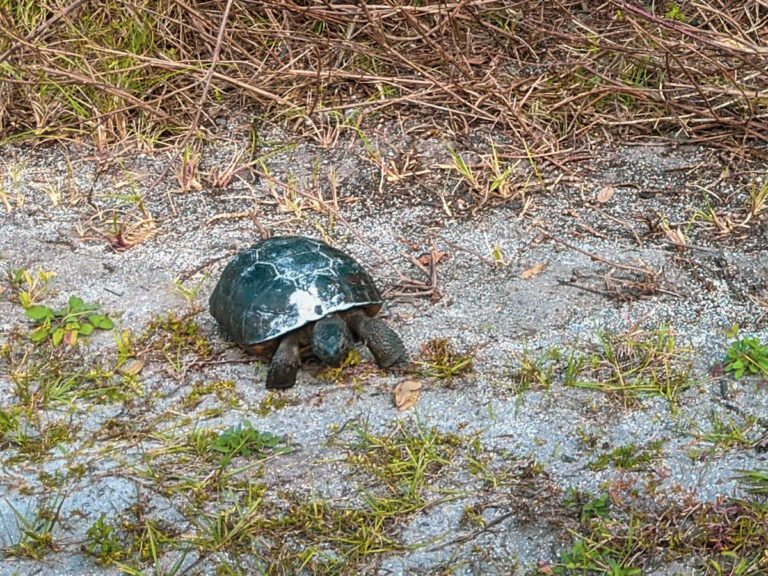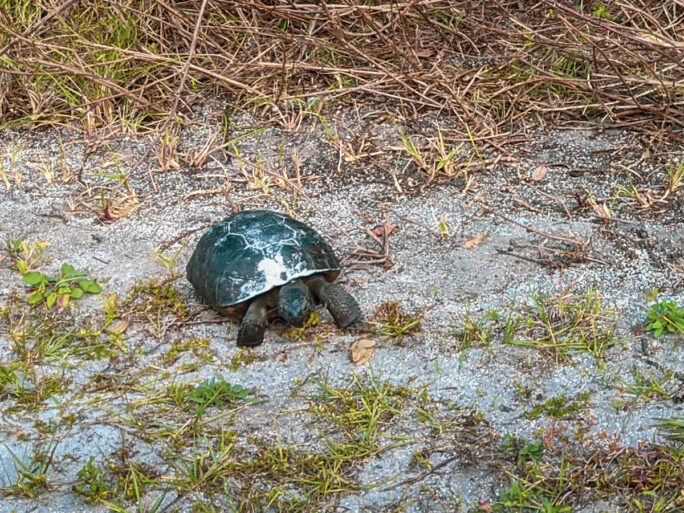 There are bathrooms near the beach access with rinse stations to wash the sand off before heading back to the car and wifi is even provided at the cafe and shop.
Dinner:
Refuel after the long day at Catch 27 with an amazing seafood dinner. Designed to elevate the abundance of fresh seafood from the coast of Florida, the menu is stocked with light expertly prepared seafood all as locally sourced as possible and served fresh. There is a craft cocktail menu, appetizers, and main dishes to pick from with options to sit outdoors on the secluded patio or inside.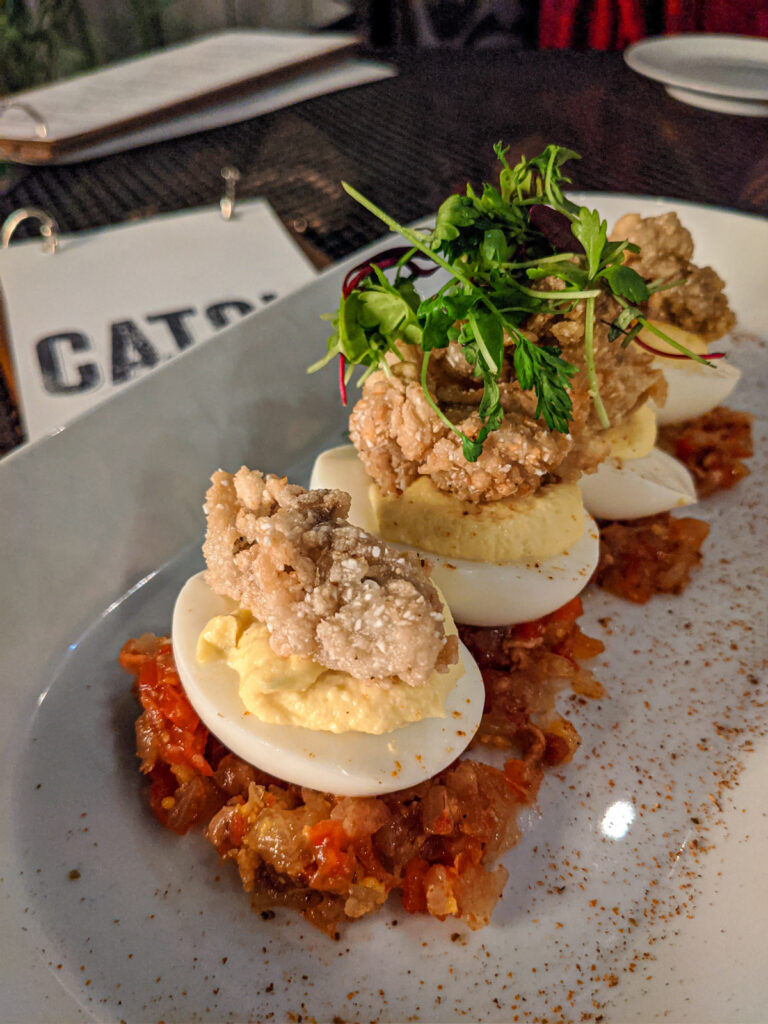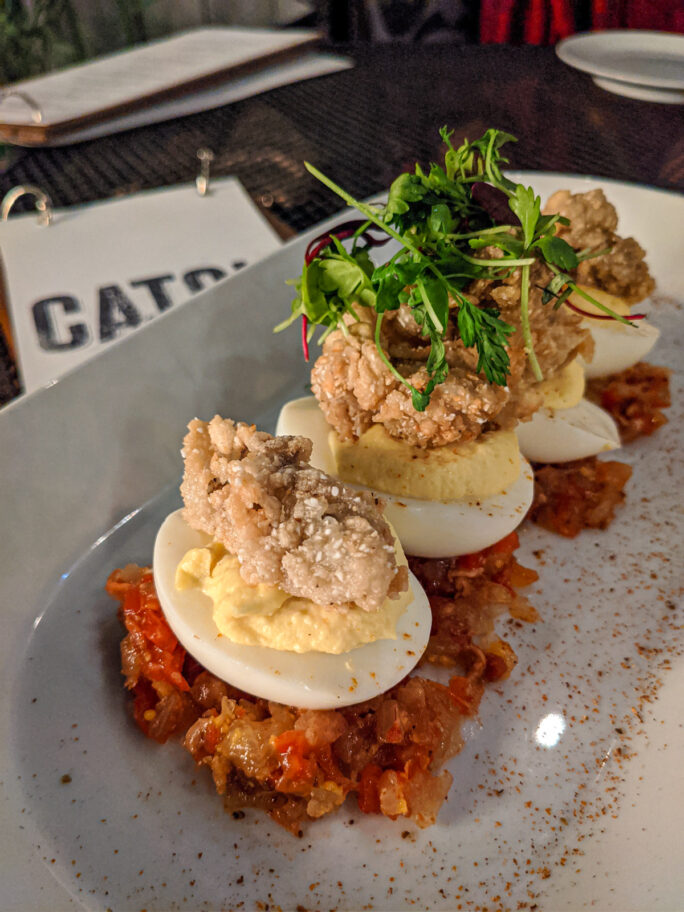 From Catch 27, you can walk to many of the local hotels or catch an inexpensive ride in Pineapple Tours Pedi-cab with rates that start at $15 for up to 3 people, a total bargain! There is a lot of live music and little nooks to stop and check out if you feel like an evening stroll along the streets, tho.
Day 3
Visit 2 National Parks (or even 3). Hard to miss, sitting right on the Matanzas is the Castillo de San Marcos National Monument. You can walk around the park for free, seeing the fort from outside of the walls, and there are paths leading right up to it.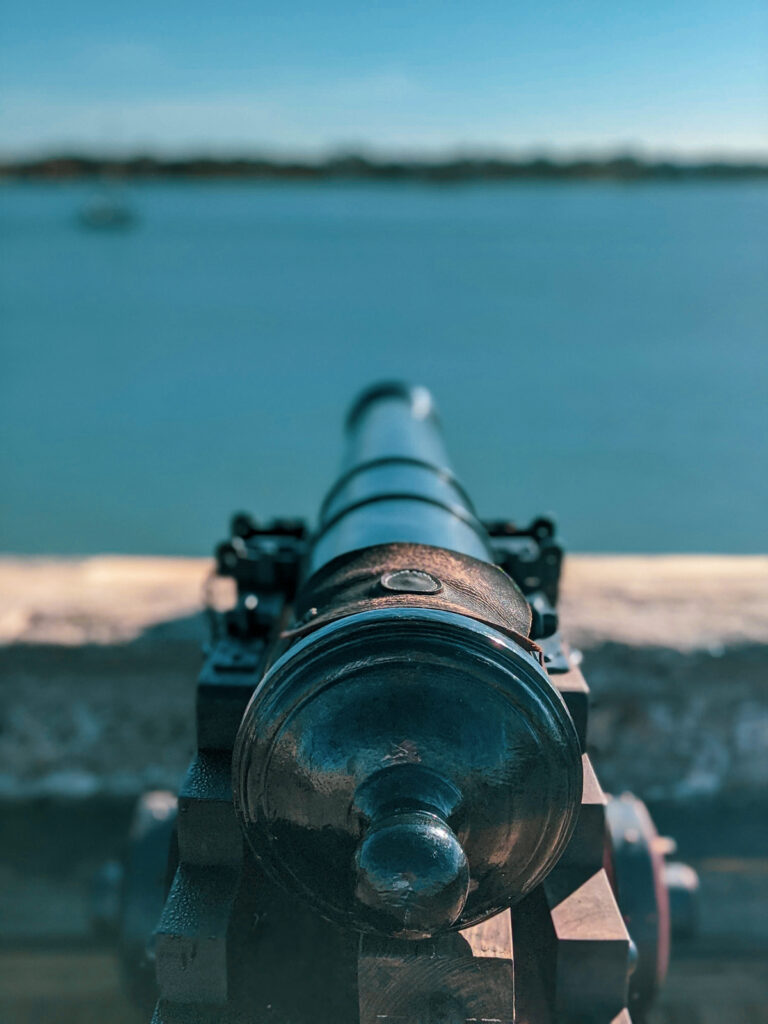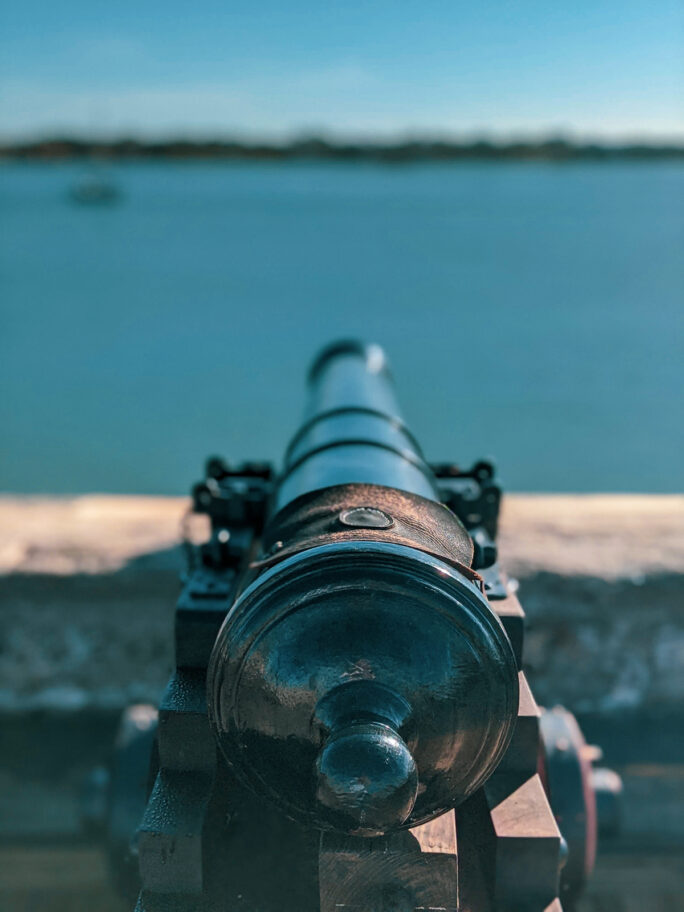 To enter, there is a fee to the National Park System, of $15.00. Children under 15 are free. Each room in the fort is designed to highlight certain stories from its long history as well as local culture and iconic individuals.
There are daily performances daily reenacting life in the Castillo that engage with visitors. The park allows you to climb the steps to the wide upper area to look out over the canons, to the water, with plaques explaining key moments and how the fort was built.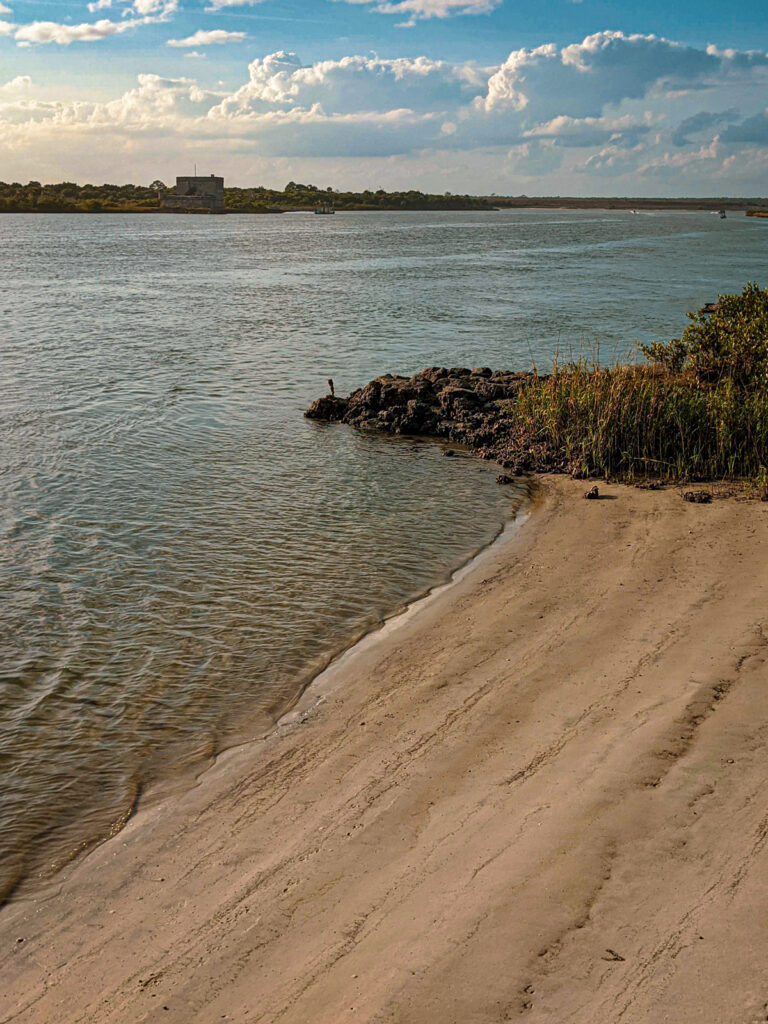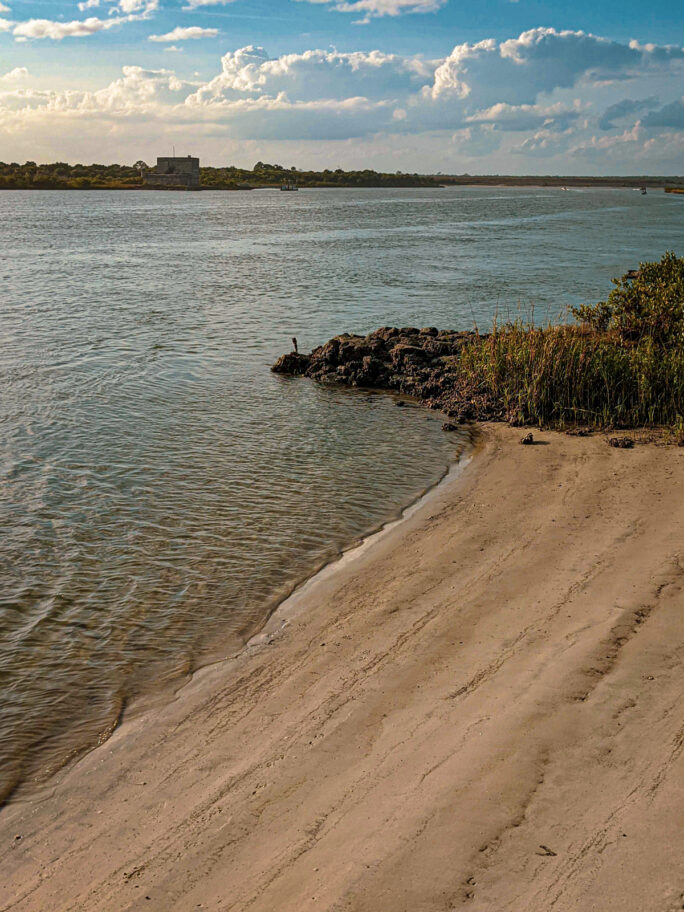 Just a few miles down the road, sits the Fort Matanzas National Park; with ferry rides is now taking park visitors to the island to explore the 1742 fort built to protect the city from the southern approach. The ferry is free and runs from Wednesday to Sunday. There is a small area explaining the fort's past, with a video room, and picnic area at the main parking area.
For bonus points, you could make time to stop at Fort Carolyn on your way back to the airport, at Timucuan Ecological & Historic Preserve.
Lunch:
Enjoy Peruvian cuisine at Llama for dinner. Sitting right off highway A1A is the small, unassuming spot named after Peru's favorite animal. The menu focuses on Peruvian fine cuisine and is outstanding/ The fresh juices are amazing, and every bite is meticulously crafted. Ask about the daily soup before settling into your decisions tho.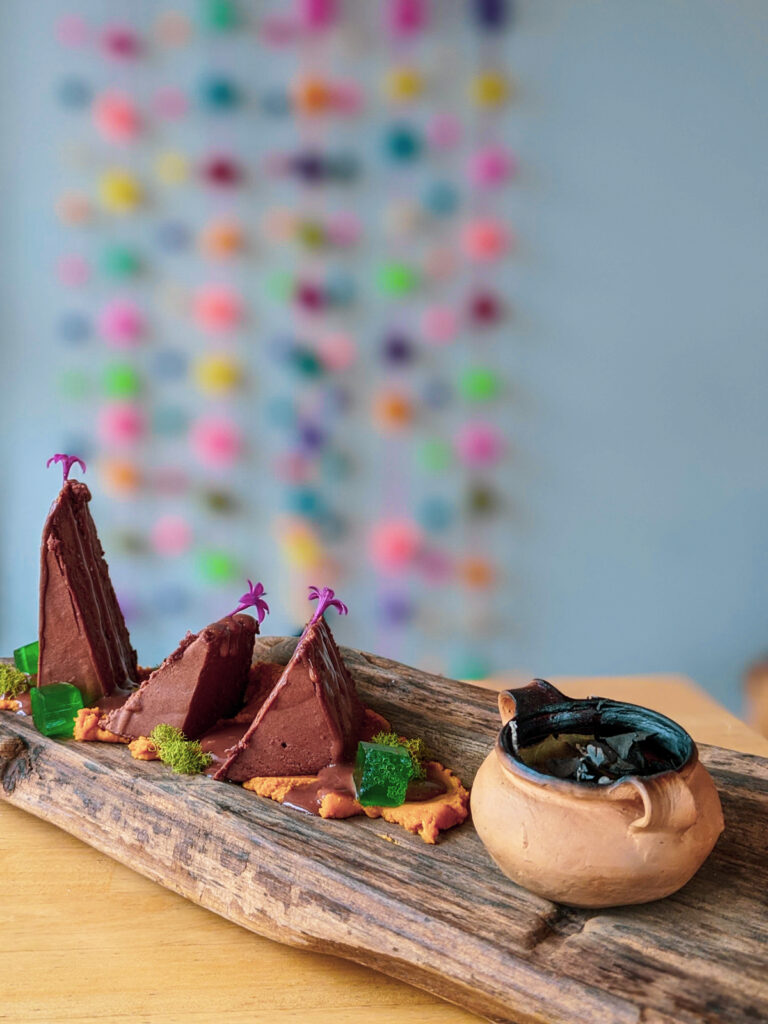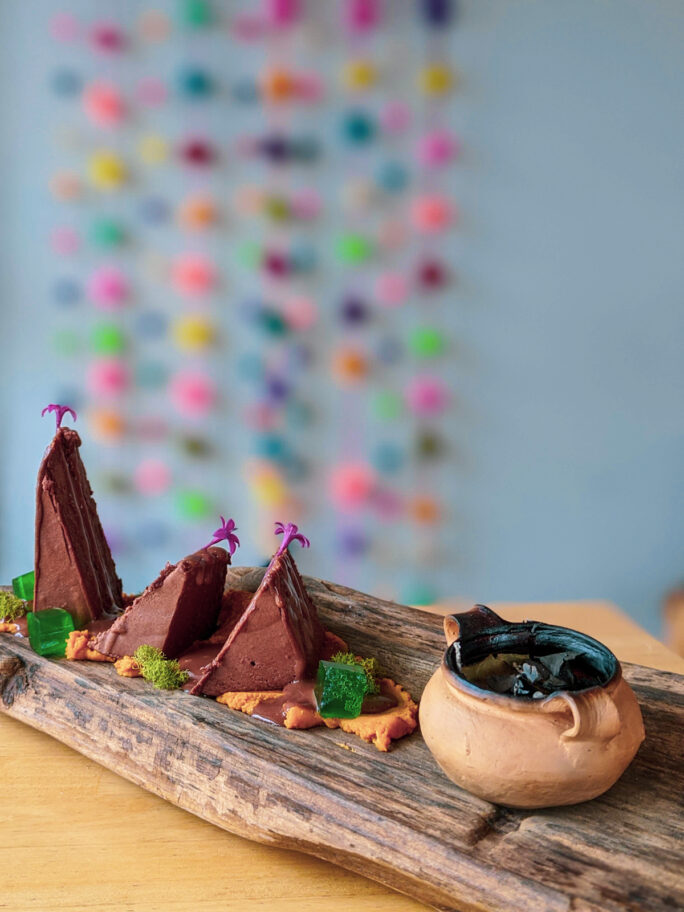 You won't want to miss touring the grand opulence of Flagler College, once the immaculate Hotel Ponce de Leon. Tours run while students bustle around you as a student guide leads you through several main areas in the central building and outlines the details of the building and the impact of Henry Flagler on the city as he picked the spot for his grandiose hotel.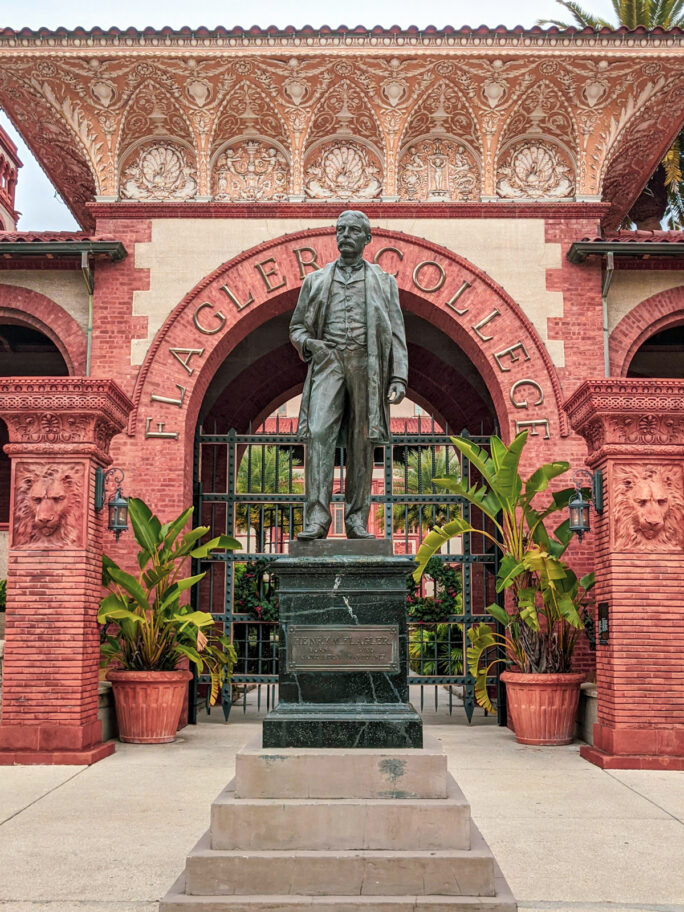 The tour is an hour long and really shines a great light on the building's past and how it operates today as a unique college.
Right across the street is the Lightner Museum, a collection of 19th-century art, from paintings to sculptures, taxidermy, and artifacts. It sits inside the Alcazar Hotel, also by Flagler, and you can still dine in the luxurious massive indoor swimming pool, now drained and home to a cafe. This is a self-guided tour, and you can stroll as long as you enjoy.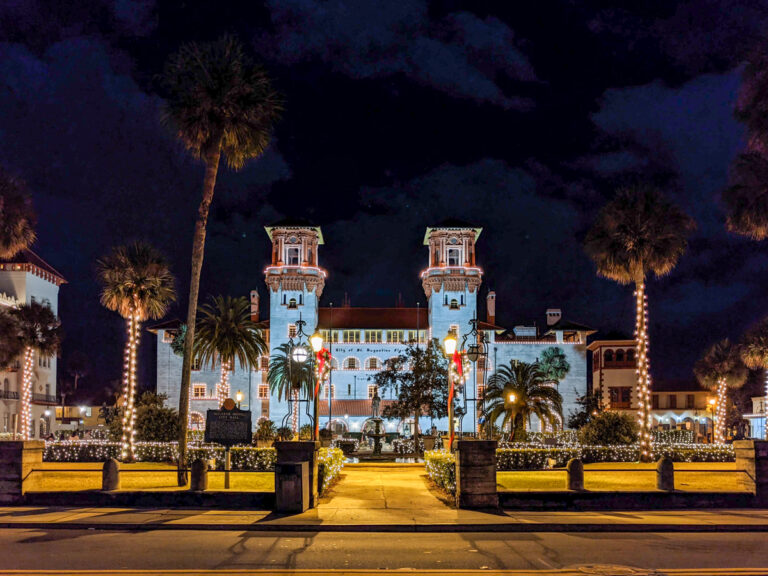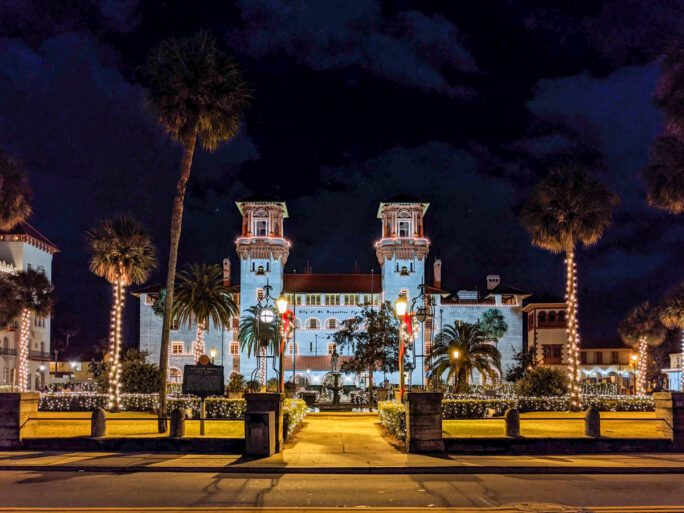 Authors Note: If you are short on time and must choose, I found the tour of the Hotel Ponce de Leon unexpectedly captivating. I would never force a choice between enjoying a priceless collection of fine art or a tour, however, the building is art itself and the oral history given by a student is a really fun experience.

Dinner:
Dine at a local staple, the Raintree. No detail is overlooked in this timeless establishment. With a menu that reads of old school formal dining tradition, the delicious classic meals, like Beef Wellington or rack of lamb, come with soup or salad and are served with daily vegetables. The staff is expertly trained to attend to you and the ambiance holds the character of the Raintree together. Save room and order the crepes. Trust me.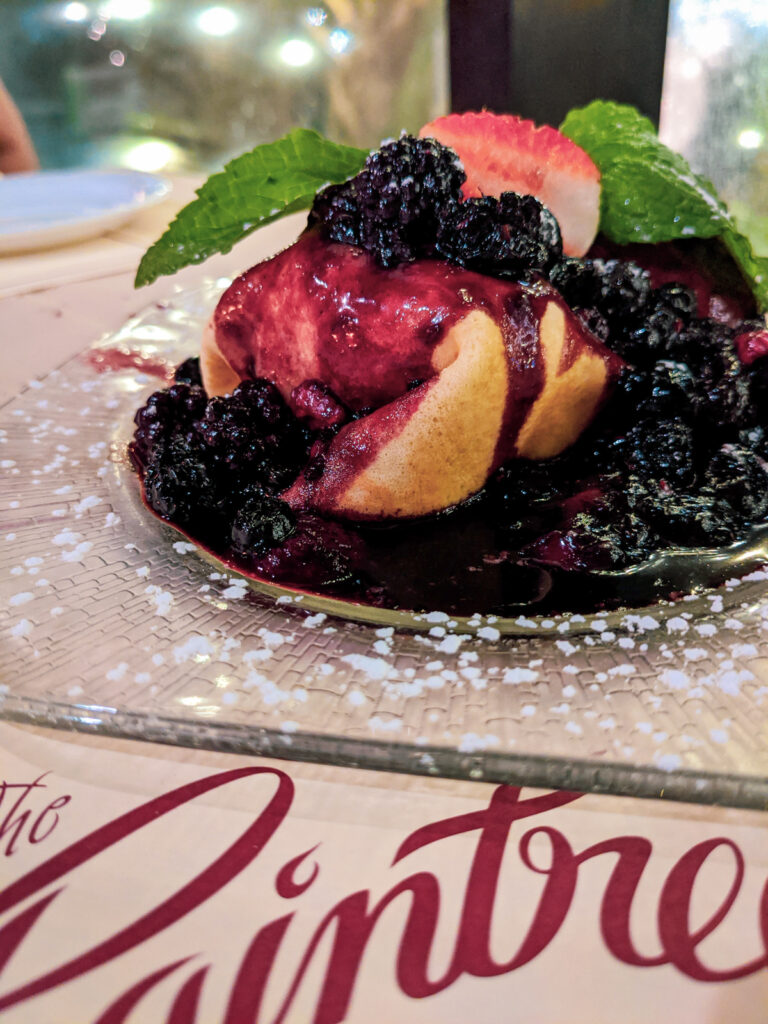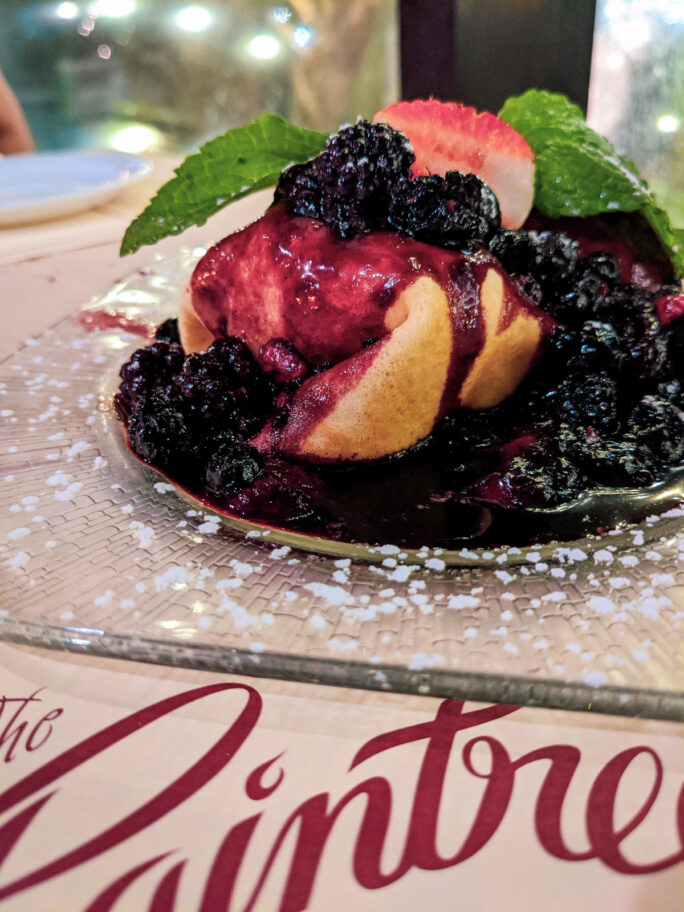 Tip from the locals:
Be sure to stop by the Saint Augustine Amphitheatre on Saturdays to check out the local produce and beautiful wares at the weekly farmers market. There is even live music, food trucks, and concessions to really make a full evening of it. Otherwise, be sure to check if anyone is playing! It's a wonderful smaller venue with great shows.

For a few years the Urban Asado pop up dinners at the Asado manufacturing facility on the San Sebastian River was a popular event and if you could get in you were in for an amazing treat. Because this has grown into one of the most popular dining experiences in St. Augustine, the owners, Nick and Christine Carrera and Chef Matt Brown have opened Asado Life across the river, making the open-fire cooking experience available year-round.
These dinners are a wonderful collaboration between Urban Asado, showing off their amazing Asado style grills, and Chef Matt Brown leading their top-notch culinary team to create a fresh and over-the-top menu together cooked over the flames. I make it a point to strategically plan my trips around these amazing culinary experiences!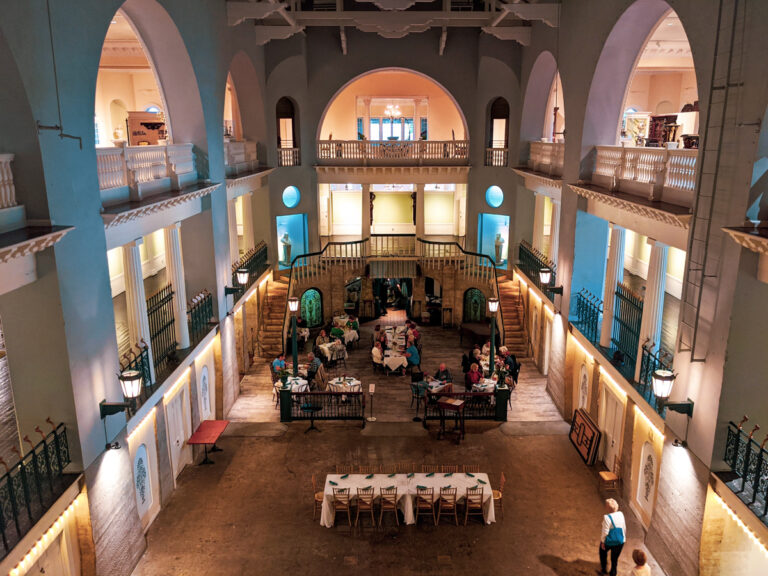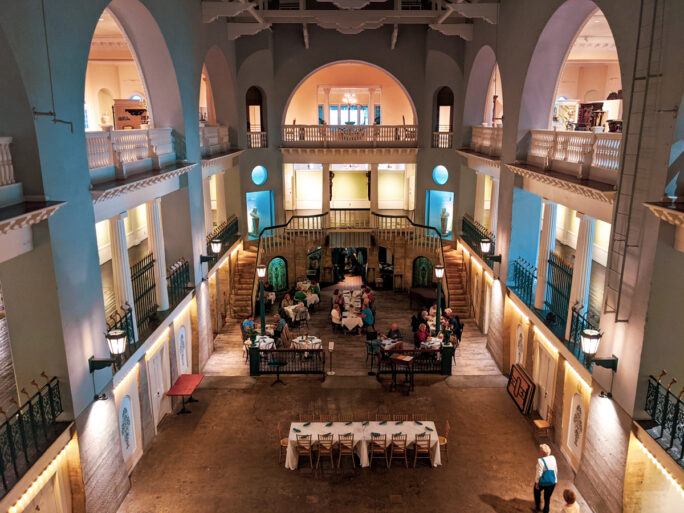 What to Pack
The weather is usually pretty balanced, but it's smart to be prepared
Light Jacket or Sweater
Sandles
Umbrella and/or Rain Coat
Comfortable Walking Shoes
Nice Slacks or Dress
Casual Beachy Clothing
Swimsuit
Closed Toed Shoes if considering the zipline adventure
Comfortable walking shoes are a must!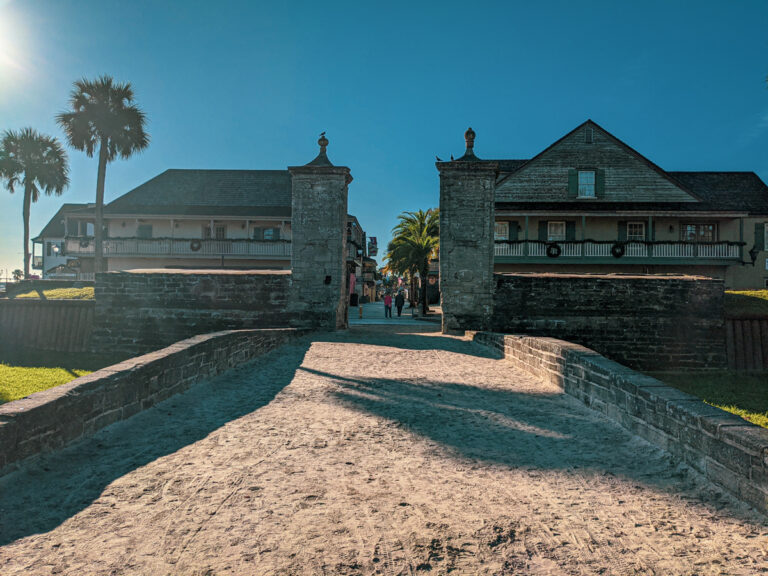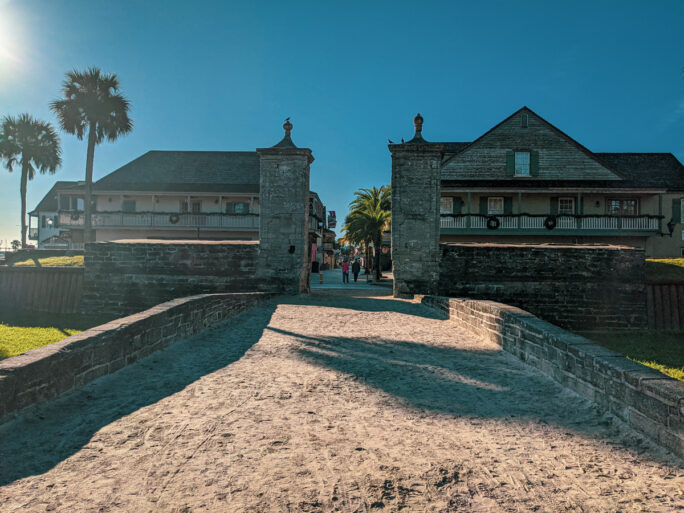 Ready to plan a trip to St Augustine?
Be sure to read more about the historic highlights, fine dining, ghost tours, and do all your trip research on www.FloridasHistoricCoast.com.
And check AskChefDennis.com or more about the gourmand delights at ShesCookin.com in St Augustine!
If you've enjoyed this travel review or any other adventures on Pass The sushi, let me know where you found us in the comments below, I love hearing from you! Be sure to check out my other fun travel tips and follow along on Instagram @passthesushi & @girlcarnivore, Twitter & Facebook.