Candy cane marshmallows with chocolate are an easy, festive snack and they make the perfect hostess gift during the December holiday season!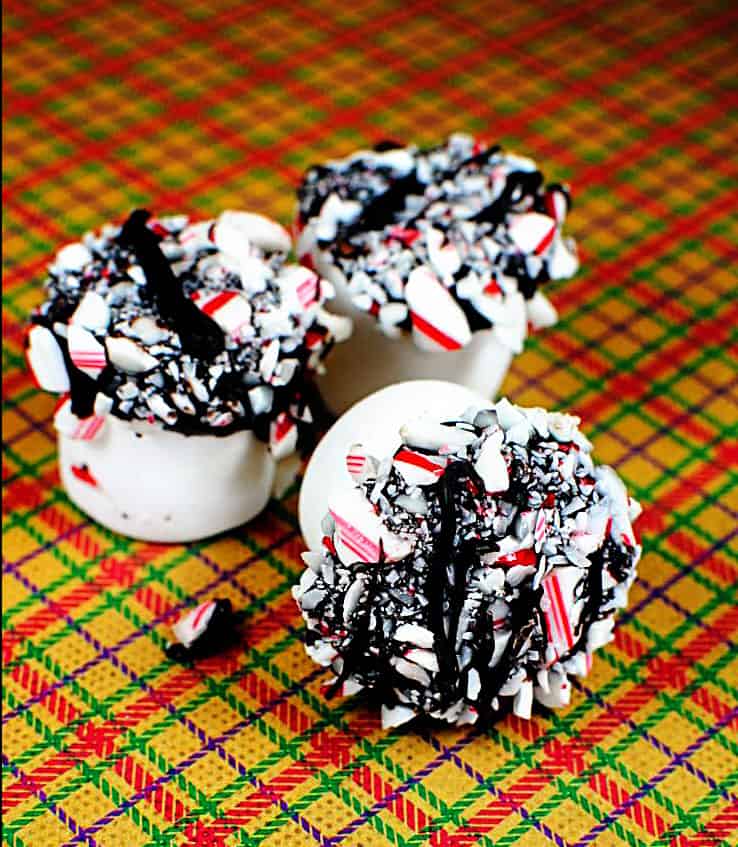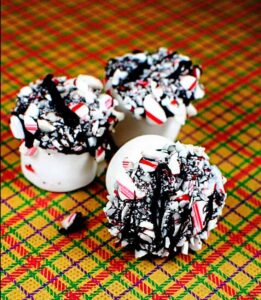 Put on your pearls, lace up those apron strings and get ready to play little Suzie Homemaker, because you won't be spending much time in the kitchen for this one and everyone will adore you for how thoughtful you are for making these charming little candy cane marshmallows.
What cup of cocoa isn't better with marshmallows? These little numbers do their job of melting into your beverage with glee. Seasonably fashionable, simple and adorable - what's not to love?
Hosting this season? These marshmallows make a great party favor. They are also a great little gift for teachers or co-workers.
Chocolate Candy Cane Marshmallows
Post spotted at  Simple Organized Living By Brenda at A farmgirl's dabbles; Inspired by A Field Journal and Better Homes and Gardens
Ingredients:
Preparation:
Place candy canes in a sturdy sealed bag and crush with a rolling pin or mallet.
Place crushed candy canes in a small dish.
Place the chocolates in a small dish and melt, stirring the chocolates together
Dip one end of each marshmallow in the chocolate, then shake it gently to allow excess chocolate to drip off. Then press into the crushed candy canes.
Place marshmallows on a wax paper-covered baking sheet and refrigerate briefly, until the chocolate hardens.
Store in an airtight container.
Enjoy on their own or in hot cocoa.
You can serve these candy cane marshmallows on a pretty platter, or if you're giving them as a hostess gift, put them into cellophane bags and tie them up with festive ribbons like I did.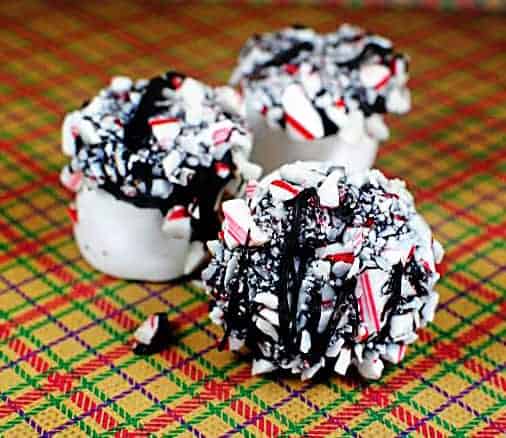 More fun and easy holiday treats:
100 Must-Bake Cookie Recipes for the Holidays
Dark Chocolate Peanut Butter Krispie Treats