Carrot cake oatmeal is a savory breakfast that's lightly sweetened with crystallized ginger, so you almost feel like you're having dessert for breakfast!
I feel obligated to make today's post as neutral as possible. It is my first time participating in the Improv Challenge and this months ingredients are carrots and ginger. Immediately thoughts of delicate baked goods came to mind. An excuse to finally make carrot cake seemed like perfect timing. But then I remembered others would be participating as well and I was certain I wasn't the only one craving a slice of cake.
 So I opted to try something a little different. I am working on expanding my breakfast menu from eating nothing until 2 or 3 in the afternoon, to actually eating healthy meals. It's a work in process. I had an entire week devoted to breakfast options last year, and I can't say that I have exactly followed through on it. I've probably eaten a 'real' breakfast less than five times since my posts last year. Five more than last year. That's an improvement. 😉
Trying to find the perfect blend of sweet and savory to make my breakfast perfect has been a hunt.
This hearty carrot cake oatmeal gets the job done, is delicious and adds a nice variety to keep things fresh in the morning.
Carrot Cake Oatmeal with Crystallized Ginger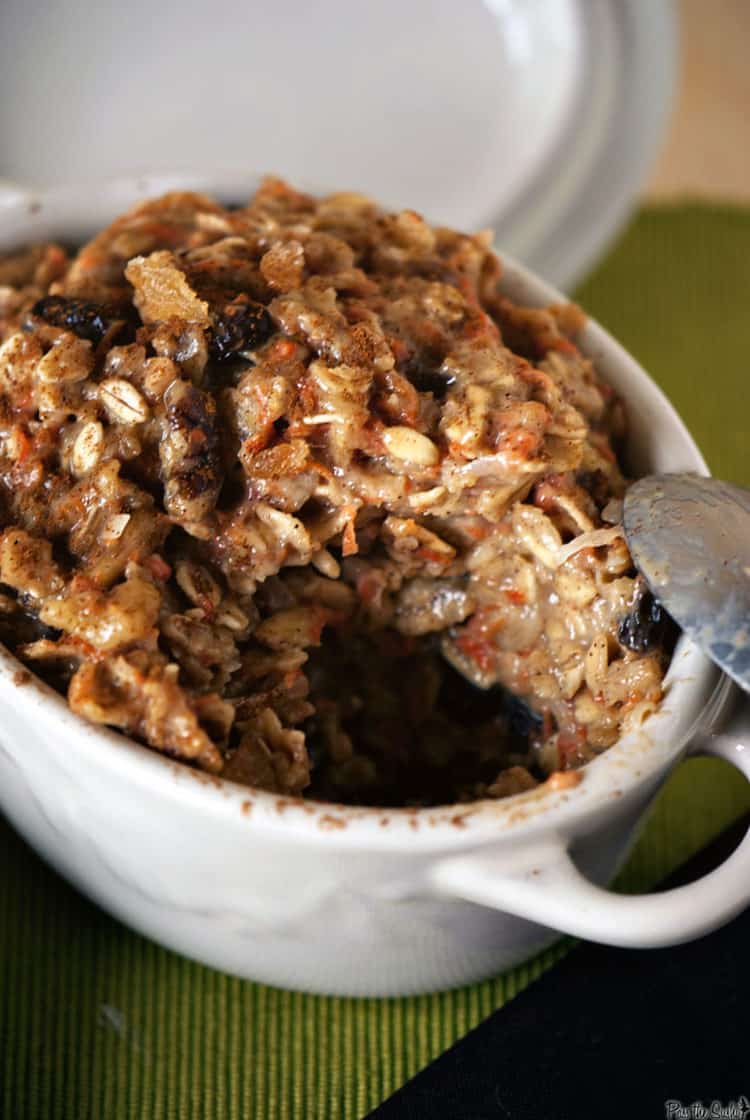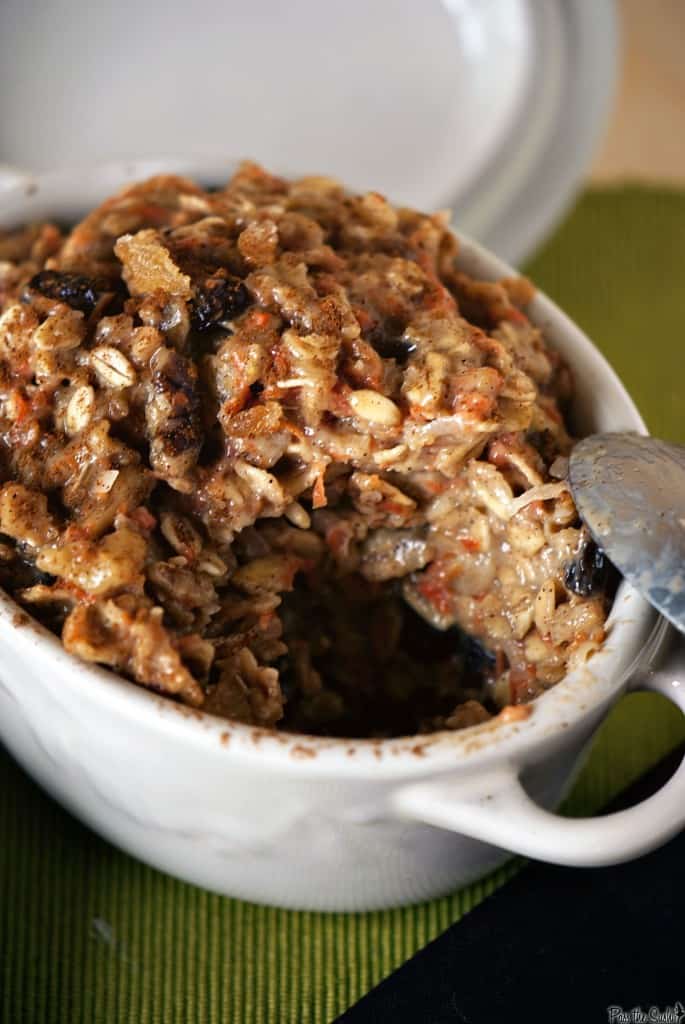 Adapted from Oh She Glows
Ingredients:
1 heaping cup finely grated carrot
1 cup milk
2 tbs sweetened condensed milk
1 tsp ground cinnamon, to taste
1/8th tsp ground cloves
pinch of salt
1/2 cup regular oats
1 tsp pure vanilla extract
1 tbs chopped walnuts, divided
2 tbs raisins, divided
1 teas crystallized ginger, minced
2 tbs pure maple syrup
1 tbs sweetened shredded coconut
 Preparation: 
In a medium saucepan over medium heat, whisk together the milk, sweetened condensed milk, cinnamon, nutmeg, and a pinch of salt. Mix in the carrots and oats. Bring to a slow simmer, but don't let boil. Cook for about 8-10 minutes until the oatmeal begins to thicken, stirring often.
Remove from heat and quickly stir in the vanilla extract, walnuts, raisins, 1/2 teas crystallized ginger and maple syrup.
Divide the oatmeal evenly among bowls, and top with shredded coconut and the remaining 1/2 teas crystallized ginger. Sprinkle with additional cinnamon and serve.