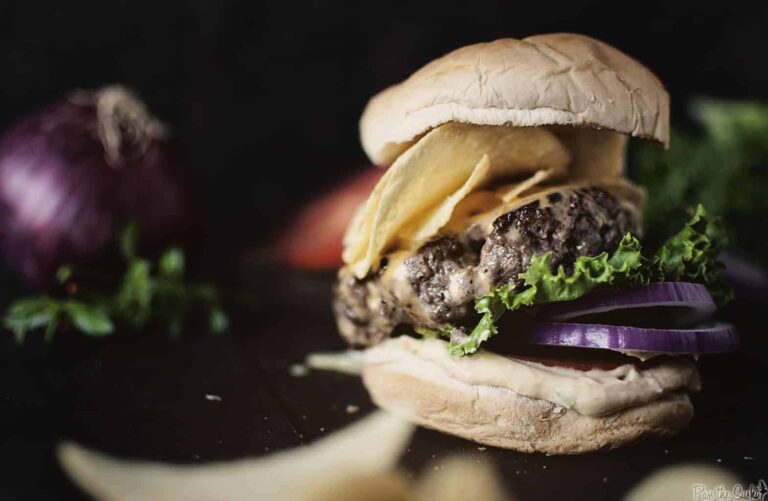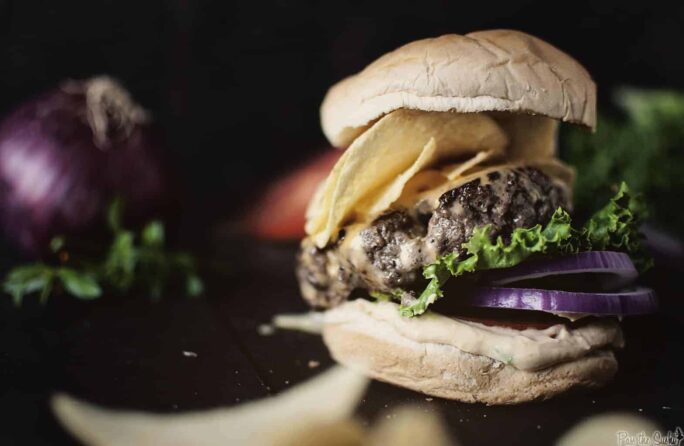 Vary rarely do I make a recipe exactly as it states. I don't ever measure (unless I'm baking), I just toss things in, add things, omit things, and pretty much wing it after the title and initial concept are established. I also grind my own meat, 99% of the time. And damned if I have not whipped up some amazing burgers.
The one single solitary time that I grab some ground beef from the market in a rush and follow a recipe to a T, don't you know what happens. Handsome takes one bite and exclaims that it's the best burger he's had in months. This food blogger is gunna quit.
But it was a pretty killer burger, horseradish sauce and all.
And the best part is it's one of the recipes for this months Pass the Cook Book Club!
To read more about how the cook book club works, read this post. To join the club, click for our facebook group here. Remember, you don't need a blog – you just need to want to cook!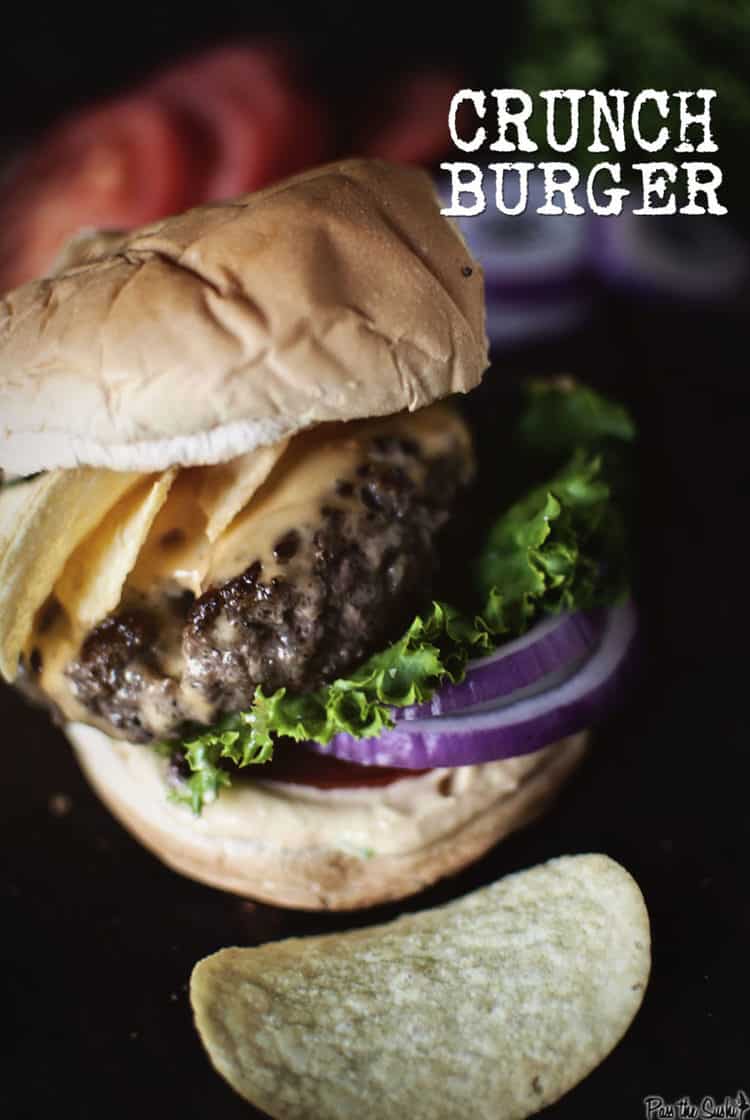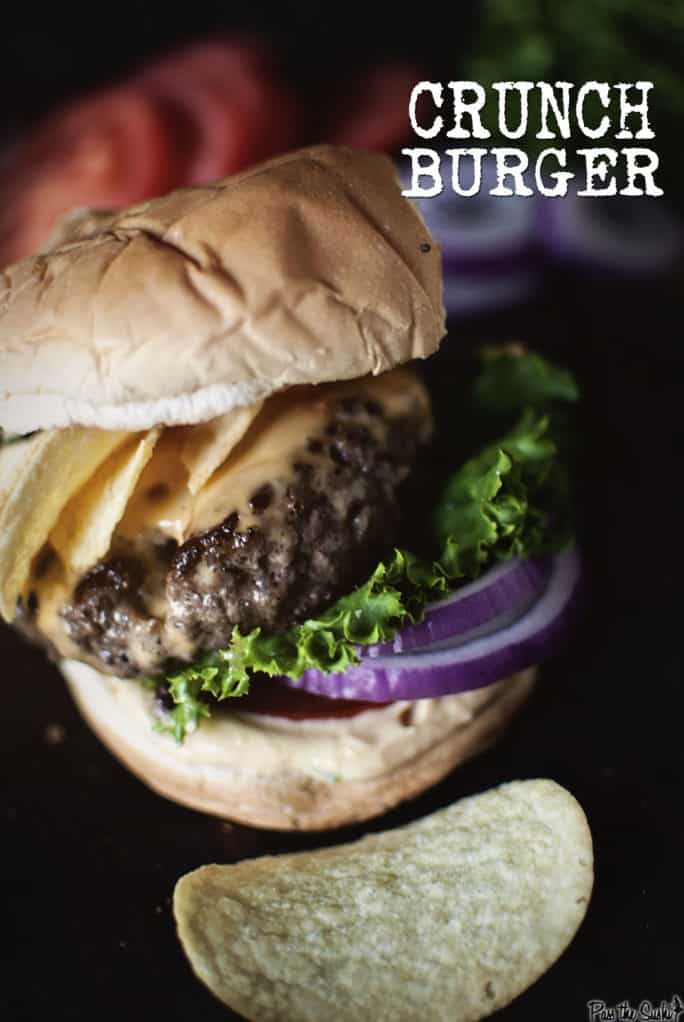 Crunchburger (AKA Signature Burger)
From Bobby Flay's Burgers, Fries, and Shakes
Ingredients:
1 1/2 lbs ground chuck (80% lean) or ground turkey (90% lean)
salt and pepper
1 1/2 tbs canola oil
8 slices American cheese, each 1/4″ thick
4 potato hamburger buns, split and toasted
4 slices beefsteak tomatoes
4 leaves romaine
4 slices red onion
Horseradish Mustard Mayo
4 handfuls potato chips
Preparation:
Divide the meat into 4equal portions. Form each portion loosely into a 3/4″ thick burger and make a deep depression n the center with your thumb. Season both sides of he burger with salt and pepper.
Cook the burgers, using the oil and topping each one with 2 slices cheese and a basting cover during the last minute of cooking.
Place the burgers on the bun bottoms and if desired top with tomato, lettuce, onion, and a dollop of horseradish mustard mayo. Pile on the potato chips and top with the buns. Serve immediately.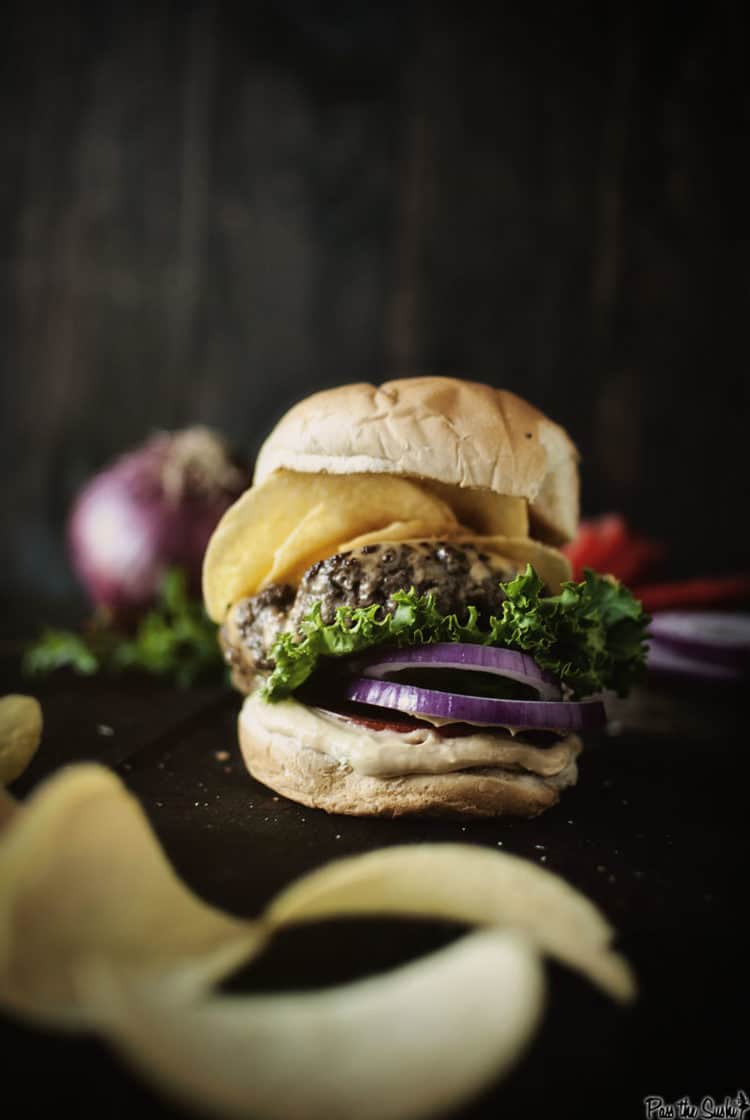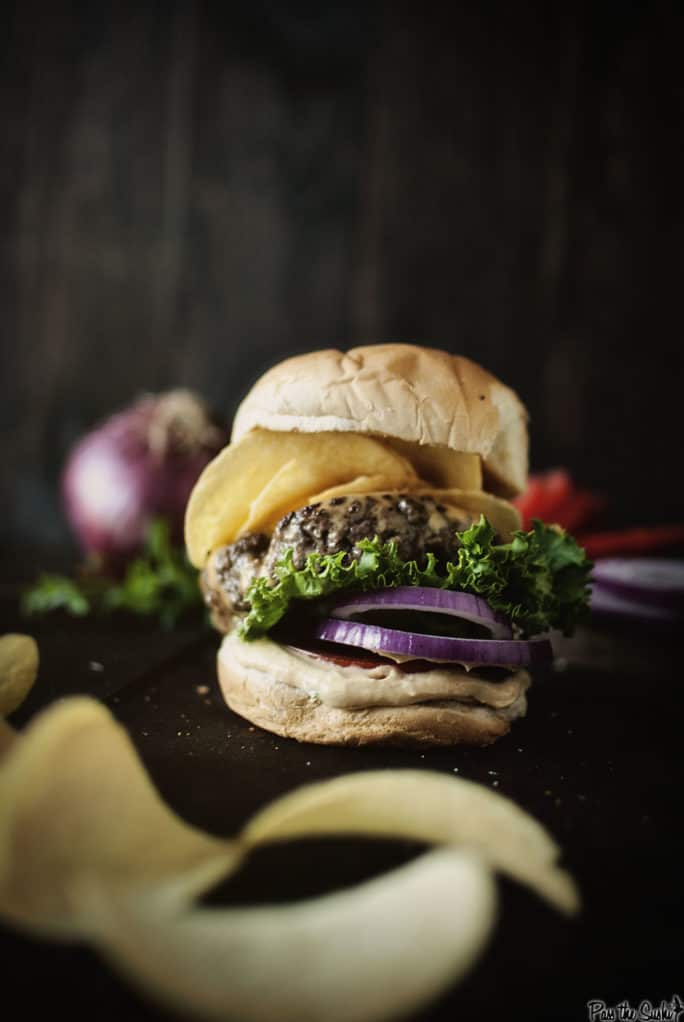 Now check out all the other burger-liciousness from the other great participants today.