Blueberry sour cream waffles are light, fluffy, and moist, and loaded with fresh berries, as any good blueberry waffle should be. They're perfect for breakfast or brunch.
I'm sure I had an awesome post that was on topic and related to today's blueberry sour cream waffles recipe planned. But then I looked up at the boob tube and Daniel Craig was on the screen.
Now there's something worth writing about.
At my place of work, we have a list called our "Free Five" and it's exactly what it sounds like – given the right conditions these are the five people you would like to… snuggle with and have no horrible consequences.
Daniel Craig, Ewan McGregor, Gerard Butler, Christian Bale, Clive Owen… (I may have a thing for accents?). Yeah, that's my 5 – hands down. All fun actors that have a soft spot somewhere in there – and I'm 99% sure they've all made at least one bad movie (gotta love a little humility).
For those of you thinking this is a horrible thing to write about, don't worry, Handsome knows my list and the rules. And let's be realistic, the chances of Gerard Butler tripping and falling into my kitchen is slim to none.
Although, if he did, I would serve him blueberry sour cream waffles for breakfast.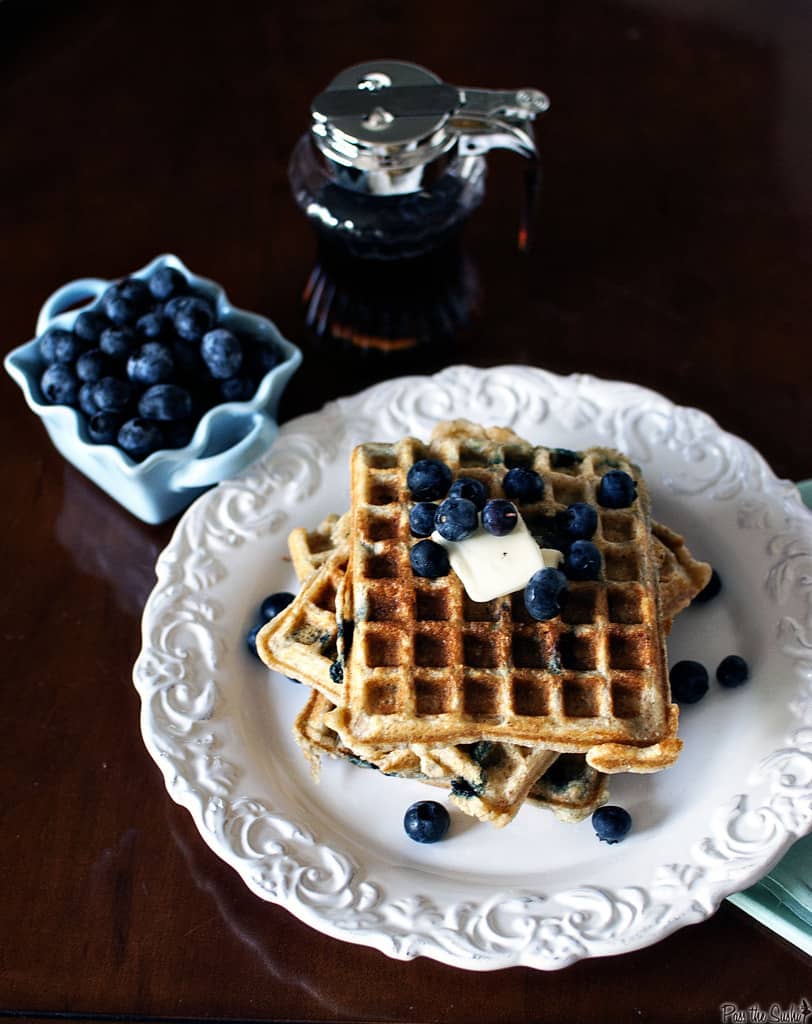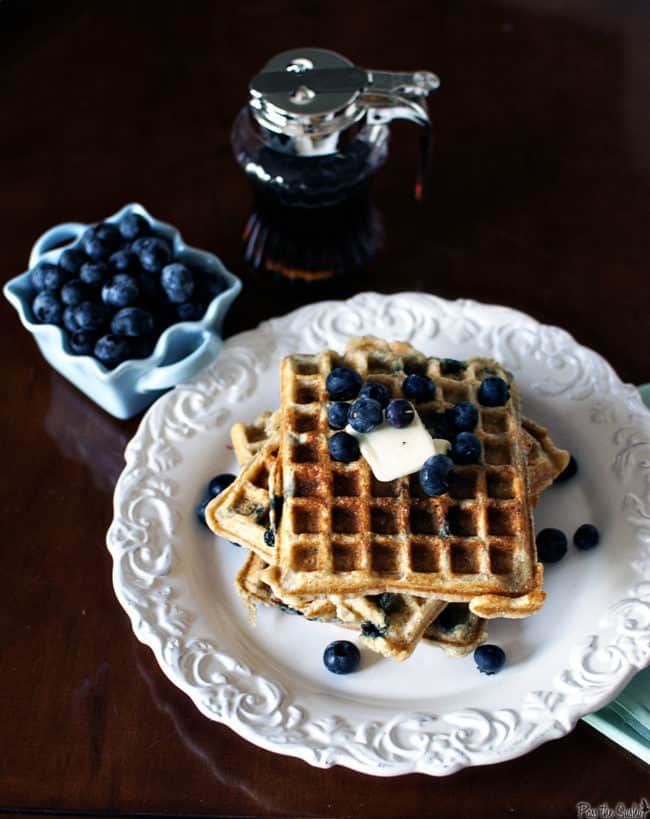 Blueberry Sour Cream Waffles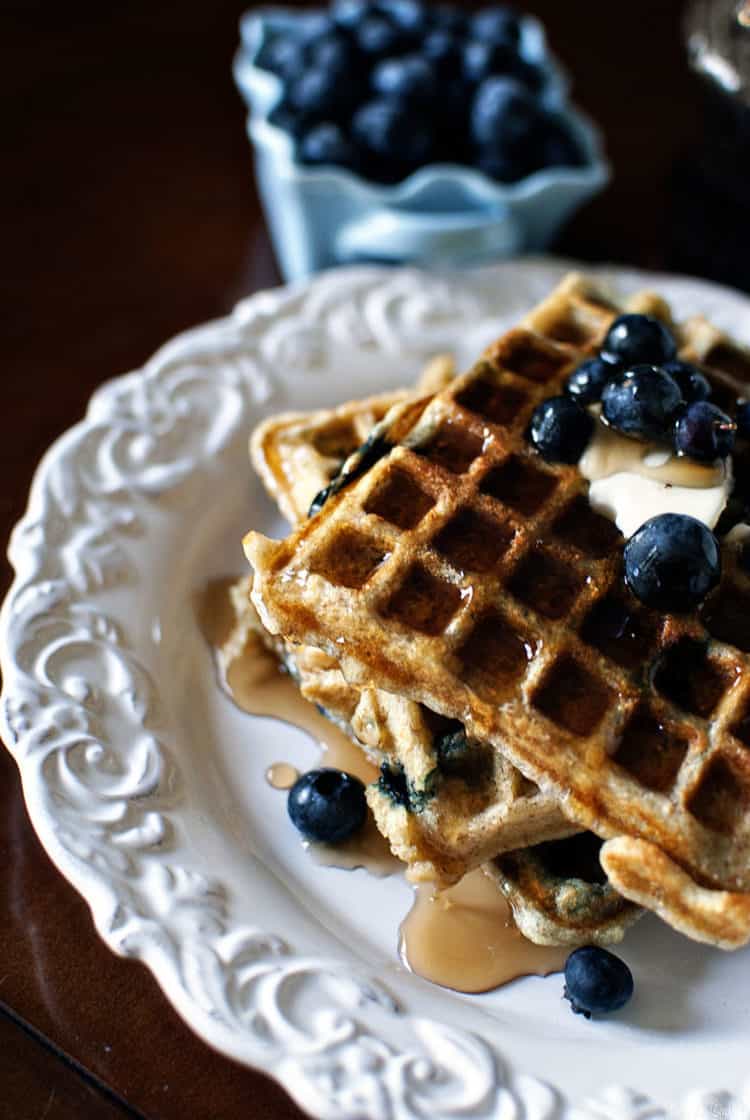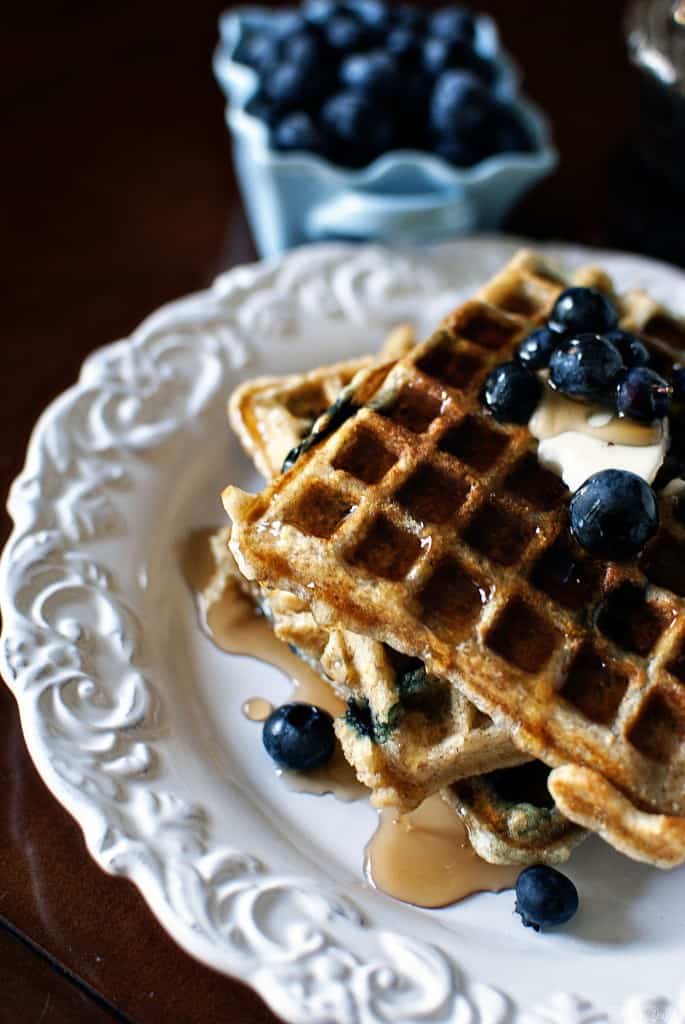 Discovered on Babble.com, Adapted from The Art of Simple Food by Alice Waters)
Ingredients:
1 cup all-purpose flour
1 cup whole-wheat pastry flour
1 1/2 teaspoons baking powder
1 teaspoon baking soda
1/2 teaspoon salt
1 cup sour cream
1 cup whole milk
3 eggs
8 tablespoons butter melted and cooled
1 cup blueberries (I used frozen blueberries for my personal tastes)
Preparation:
Preheat your waffle iron on medium-high heat.
In a large bowl, combine the flours, baking powder, baking soda, and salt. In a smaller bowl, whisk together the milk and sour cream, and then whisk in the eggs. Pour the wet ingredients into the dry, and stir just until combined. Fold in the butter, and then the blueberries, stirring minimally.
Pour 1/4 cup of batter per waffle onto the iron and cook until the waffles are a light golden brown. Keep cooked waffles warm on a platter in the oven.
Serve waffles with maple syrup and a dollop of sour cream, or a dusting of powdered sugar.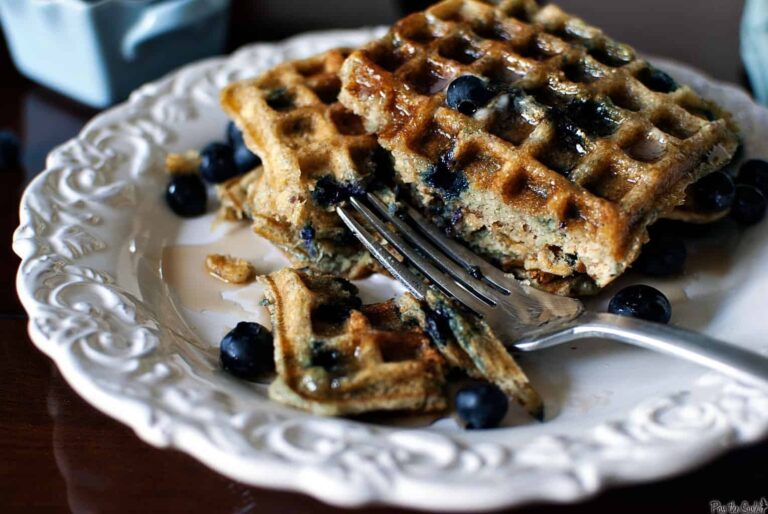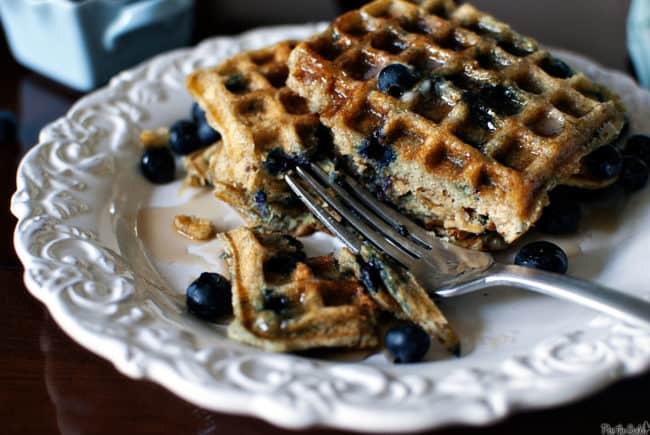 Now what about you? Who would you want to find in your kitchen and what would you serve them?
Evelyn R. is the winner of last weeks Kelapo coconut oil giveaway! Congratulations!!