Everyone's favorite night of trick or treating is right around the corner and who am I to say that the little goblins are the only ones who get to enjoy all the treats on the night of the dead. What does that mean?  Halloween Cocktails, that's what it means.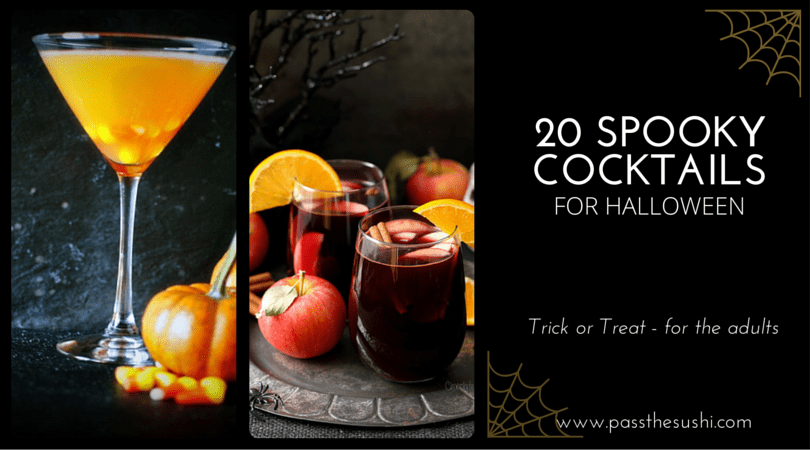 Every year, I sit outside and dish out handfuls of the good candy (straight up Reese's or bust) and make a big pot of chili to savor while we watch the neighborhood come alive for a few hours with anxious sugar filled witches and wizards. This year, I am going to be adding the addition of a cocktail or two to pass the time as I fill the pillow sacks with sweets.
Enjoy these creative and fun Halloween cocktails, ranging from spiced ciders to spooky cordials, from around the web as part of your enchanted evening of haunts and horrors.
If you've tried these Spooky Halloween Cocktail recipes, or any other recipe on passthesushi.com please let me know which is your favorite in the comments below, I love hearing from you! You can also follow along for more good eats and travel tips on Instagram @passthesushi & @girlcarnivore, Twitter & Facebook.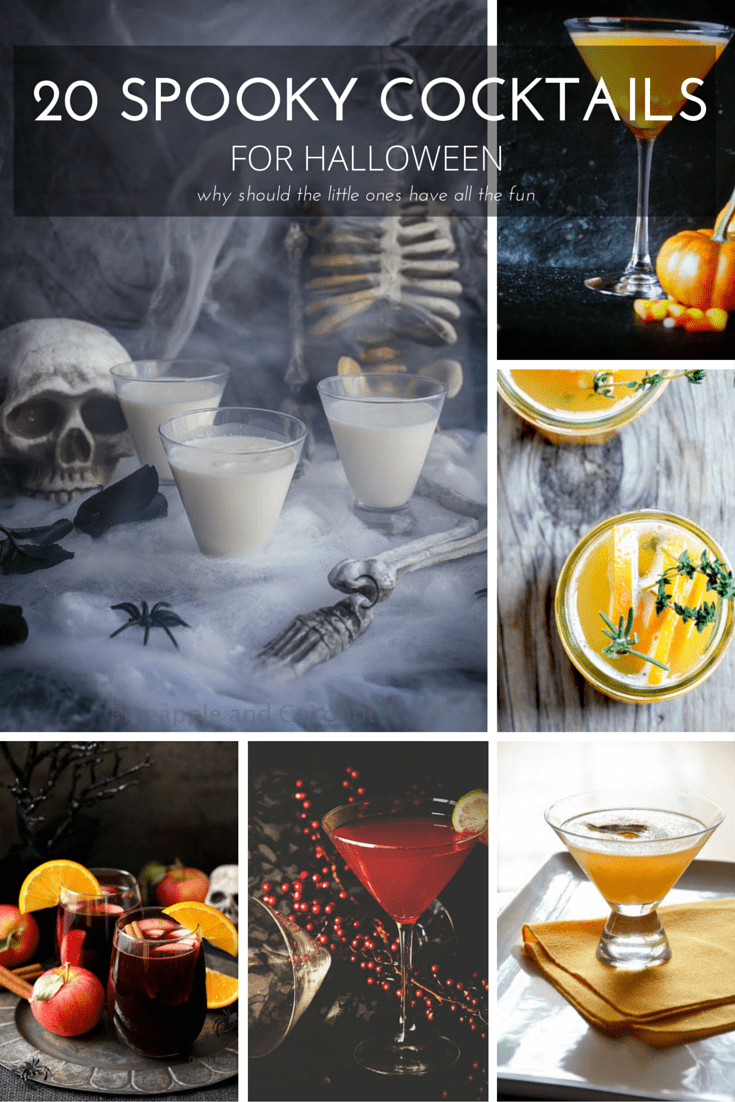 Candy Corn Martini