We're going to the chaple and we're gunna get married.
No, not me! This special Friday broadcast of Pass the Sushi is to celebrate  Steph from Steph's Bite by Bite's wedding!  I can't imagine the kind of planning and organization that goes into weddings these days, but Steph had to bump her's up almost a year sooner than expected and she has been working her booty off to have the best wedding ever – all while still running 10ks…. Seriously? I find working my normal job, cooking, running this blog, and biking tiring enough – when does she find the time?
So grab a drink, something pink, and celebrate with us as we showcase our favorite Date Night Meals in honor of our bride to be!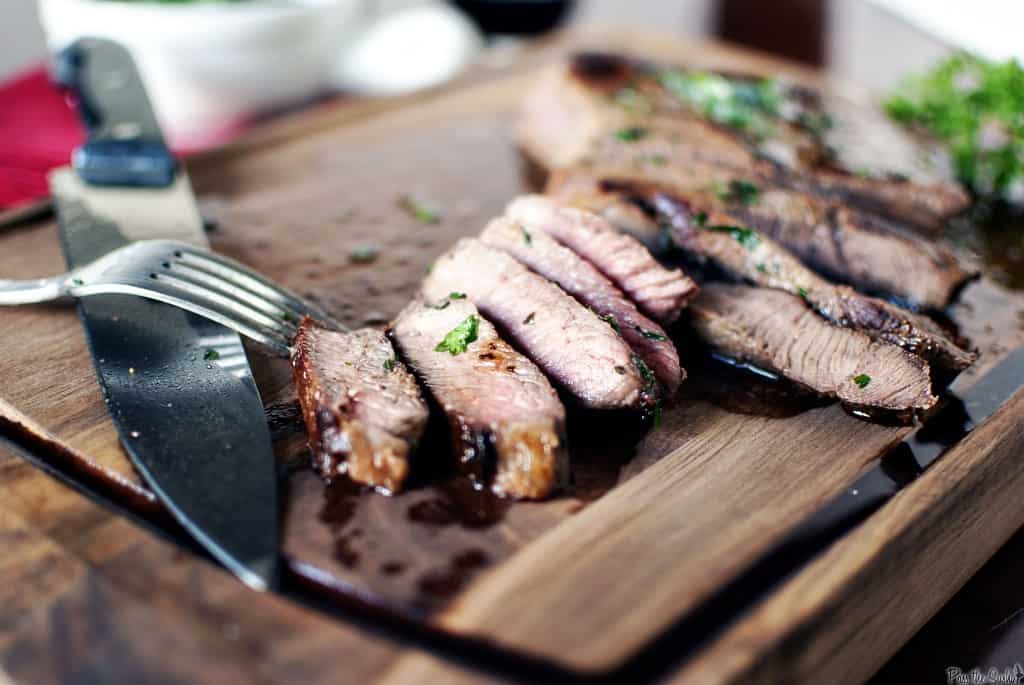 I love a quick cooking cut of meat for date nights. Key words being quick (yeah, no slaving away in the kitchen – more time to pick out pink frillies) and meat (this is for the men to!). A great hearty meal with some creamed spinach (buy more spinach than you think you need! Trust me on this one) and a nice glass of red wine, some candles lit and some netflix waiting in the queue and you've got a perfect low key date night whether it's your 1st or 15th anniversary.
London Broil with Herb Butter
from Food Network Magazine Feb/Mar 2009
Ingredients
For the steak:
1 beef bouillon cube
3 tablespoons extra-virgin olive oil
1 tablespoon soy sauce
1 tablespoon Worcestershire sauce
2 tablespoons fresh lemon juice
Kosher salt and freshly ground pepper
1 top round London broil steak (about 2 pounds)
For the herb butter:
4 tablespoons unsalted butter, softened
1 1/2 tablespoons chopped fresh chives
1 tablespoon chopped fresh parsley
1 tablespoon chopped fresh chervil or tarragon
Kosher salt and freshly ground pepper
1 tablespoon fresh lemon juice
Preparation:
Prepare the steak: Dissolve the bouillon cube in 3/4 cup hot water in a bowl; set aside to cool. Whisk in 2 tablespoons olive oil, the soy sauce, Worcestershire sauce, lemon juice, 1 teaspoon salt and 1/2 teaspoon pepper. Place the steak in a large resealable plastic bag, pour in the marinade and seal, squeezing out the air. Refrigerate for at least 4 hours or up to 1 day.
Prepare the herb butter: Mix the butter with the chives, parsley, chervil, a pinch of salt, 1/2 teaspoon pepper and the lemon juice in a bowl.
About 30 minutes before cooking, remove the meat from the bag (discard the marinade), dry it well and bring to room temperature. Heat a large heavy skillet over high heat, about 2 minutes. Rub the steak with the remaining 1 tablespoon olive oil. Sprinkle 1 tablespoon salt over the surface of the pan; add the meat and set a heavy skillet on top to weigh it down. Sear for about 7 minutes; turn the steak, replace the weight and cook until a thermometer inserted into the side reads 110 degrees for medium-rare, about 5 minutes.
Transfer the steak to a cutting board; brush with some of the herb butter, tent with foil and let rest for about 10 minutes. Thinly slice against the grain; top with more herb butter and drizzle with the pan juices.
Creamed Spinach
Ingredients:
3 tablespoons unsalted butter
1/4 cup all-purpose flour
2 1/2 cups whole milk, at room temperature
Kosher salt
1/2 teaspoon freshly grated nutmeg
2 pounds spinach, tough stems removed
1 large egg plus 2 egg yolks
Freshly ground pepper
Preparation
Melt the butter in a saucepan over medium heat. Whisk in the flour until smooth; cook, stirring, until the mixture lightens, about 1 minute. Remove from the heat; whisk in the milk, 2 teaspoons salt and the nutmeg. Return to medium heat and bring to a boil, whisking. Remove from the heat again; stir to cool slightly.
Heat a deep skillet over medium heat. Add the spinach and 1 teaspoon salt; cover and cook about 3 minutes. Toss with tongs, then continue to wilt, uncovered, about 2 more minutes. Drain and cool slightly, then squeeze the spinach until dry. Coarsely chop.
Gently reheat the sauce, then whisk in the whole egg and yolks; cook, stirring, until the sauce thickens. Stir in the spinach; heat through. Season with salt and pepper.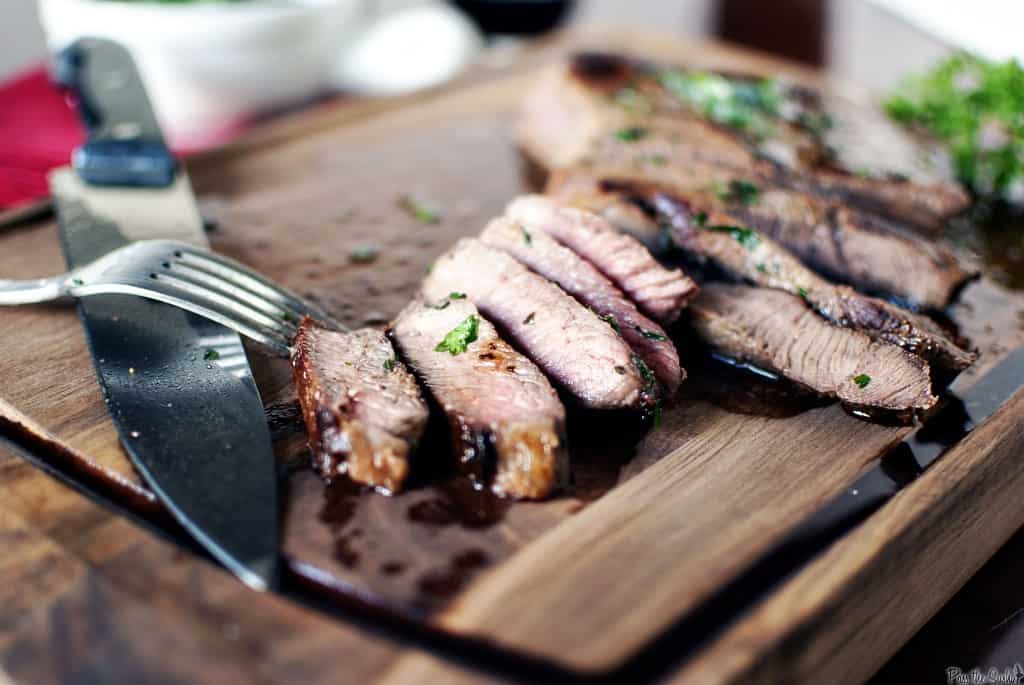 Steph – you've been a great blogging friend! I wish you and Lucas all the best and know your wedding is going to rock out. I hope you enjoy these Date Night meals in the future with your new hubby and continue to thrive at being the awesome woman you are!
(Now I'm off to bake some cookies

)~K
Oh! And it should be noted that this is the meal that led to that martini the other day (and the mess that came along with it) but take a sip – or two, sit back and keep rolling. It's all going to come out in the wash.