The chilly weather has me needing layers and craving new gear (which can be a very dangerous thing) so this weeks round up is all about riding gear. Lucky for you, I just made it one picture so you can scroll down to cookie awesomeness – or you can actually check out those spiftastic handles that I'm putting on my wishlist.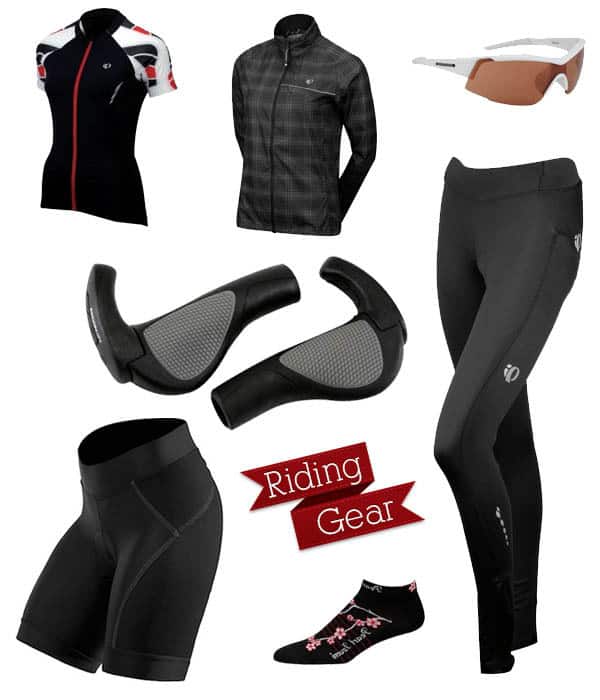 Yeah, I seriously need a black jersey. Why? Because who doesn't feel bad ass when clothed in all black? I know it certainly makes me prance around the house like a ninja. Yeah, I'm full of inspiring posts this week aren't I?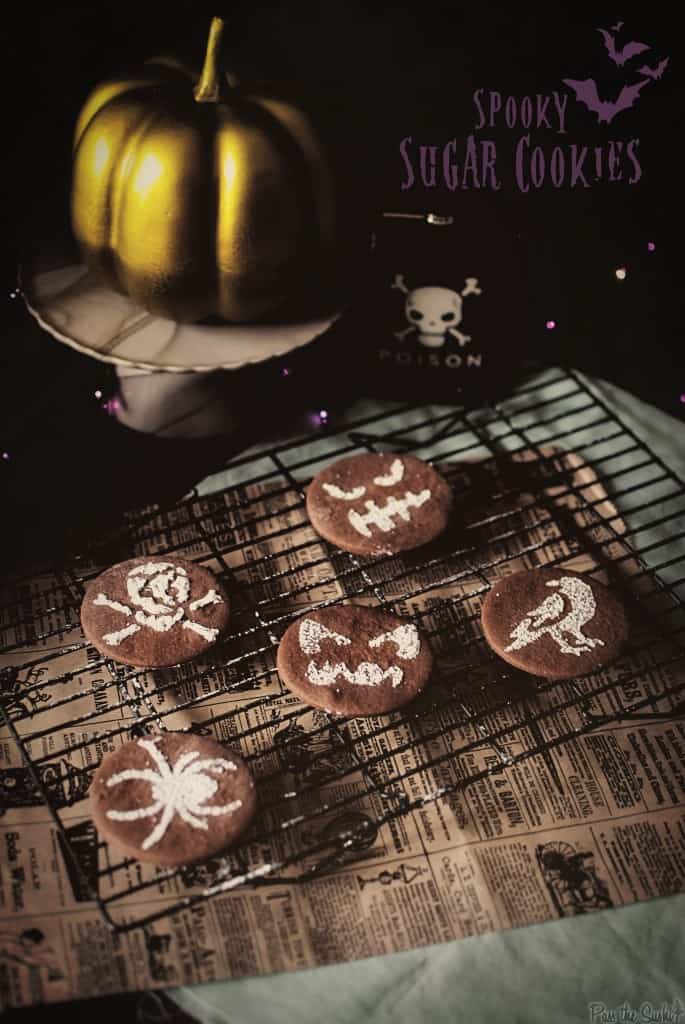 Halloween Sugar Cookies
from BHG Special Interest Publication Christmas Cookies 
These quirky little cookies are perfect for those of us who are not crafty and can't decorate for stuffing. Just use stencils found at your local craft store and a heavy coating of confectioners' sugar to set a spooky Halloween snack tray.
Ingredients:
 2/3 cup butter, softened
3/4 cup sugar
1 teas baking powder
1/4 teas salt
1 egg
1 tbs milk
1 teas vanilla
1 2/3 cup flour
1/3 cup cocoa powder
Confectioners' Sugar for dusting
Preparation:
In the bowl of your standing mixer, beat butter with the paddle attachment on medium high for 30 seconds. Add sugar, baking powder, and salt. Beat until combined. Scrape down sides. With mixer on low, beat in egg, milk, and vanilla. Scrape down sides again and with mixer on low, carefully add the flour.
Divide the dough in half and form each half into small disks. Wrap is plastic wrap and refrigerate 1 to 2 hours or until dough is easy to handle.
When ready to roll out the dough, preheat the oven to 375 degrees F. Line two baking sheets with parchment paper; Set aside.
On a clean, lightly floured surface, roll one of the disks out to 1/4 t0 1/8″ thick. Using a 3″ round cookie cutter, cut out cookies. Line cookies 1″ apart on prepared baking sheets and place in fridge for 10 minutes. Meanwhile, repeat with other disk. (Scrap dough can be refrigerated and re-rolled.)
Bake for 7 to 10 minutes or until edges are firm. These are thin cookies with not a whole lot of pizzazz, don't over bake them.  Transfer cookies to a wire rack and let cool completely.
Once cookies have cooled, place stencils over cookies and with a sifter, dust cookies heavily with confectioners' sugar. Arrange on a tray and serve.
**The confectioners' sugar dusting is just that, a dusting. So arrange these how you wanted them presented but know once little finger grab hold of them their spookiness disappears.