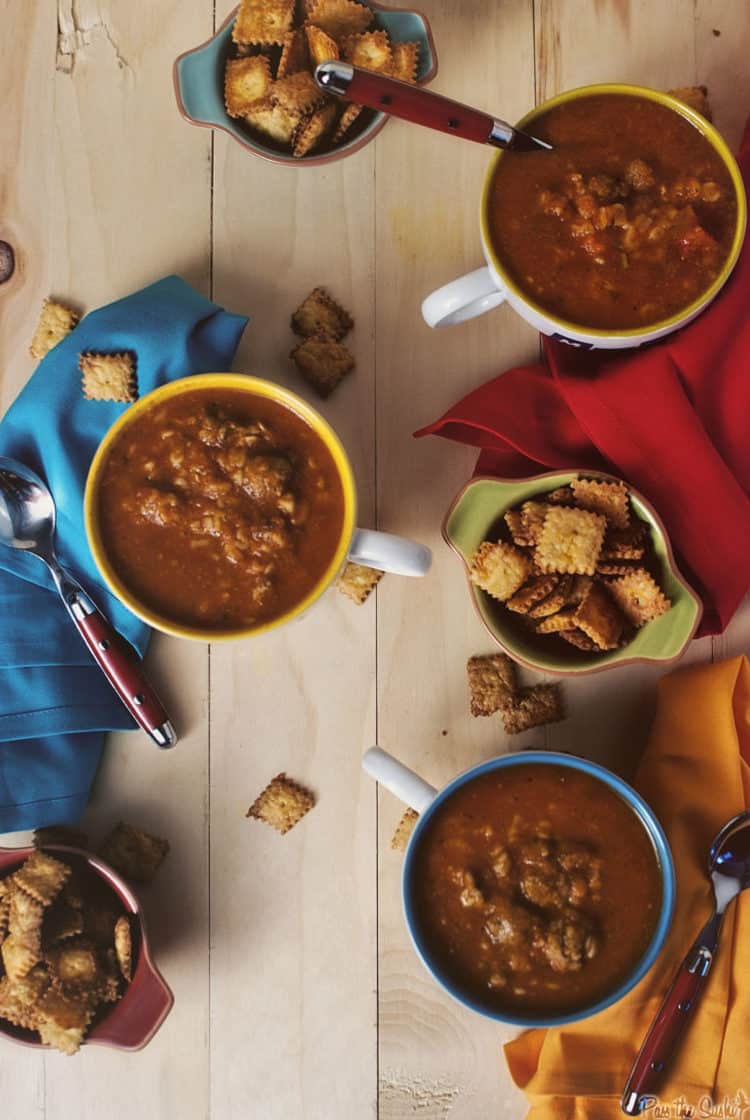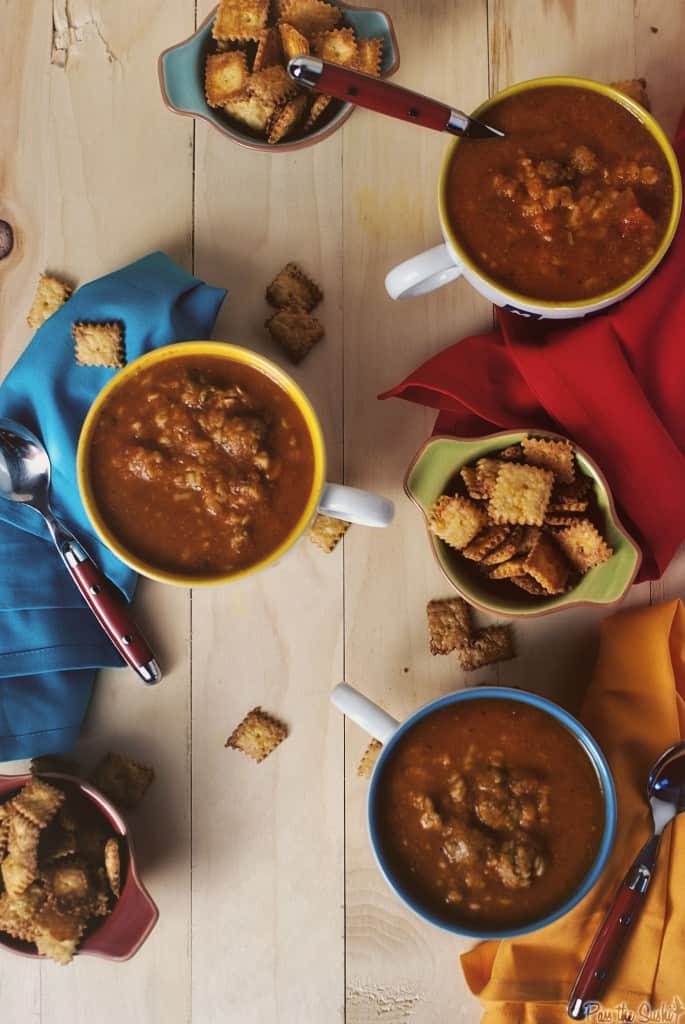 It's 7:53 PM as I prep this post for your hungry eyes but all I can think about is sleep. Even though we have a bad movie waiting to be watched via Netflix and I should be getting pumped for zombie gore – I want my pillow in the worst way.
I rode 28 miles in 2 hours and 10 minutes today. So, I feel like I have an excuse for my insane fatigue. And then I hop over to this blog and feel like a total slacker. I'm ready for my pillow and all I did was ride today – these guys wake up, study, ride, work, ride, race, study and I'm pretty sure never sleep.
All I did was set my alarm clock for 7, wake up and ride today. Oh and eat. Lots and lots of food. And since all I can think about is my pillow, I'm just going to slide a bowl of this 'light' and 'healthy' soup in front of you (go ahead and blame the mountain biking on that happening). Enjoy!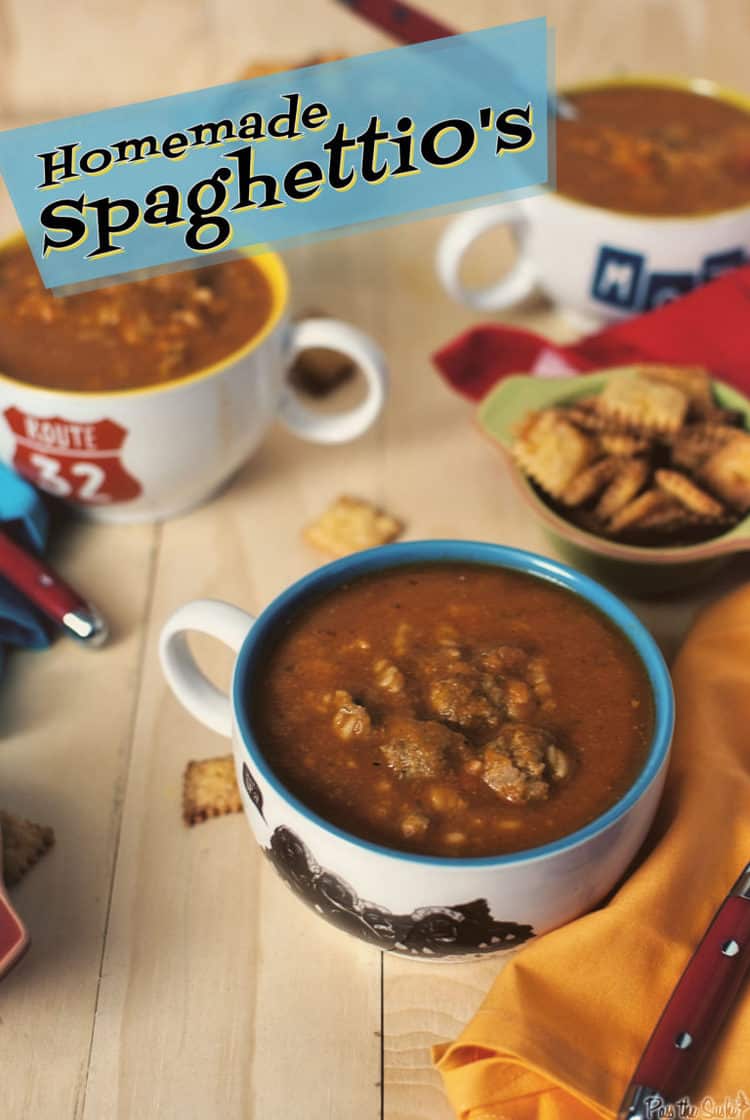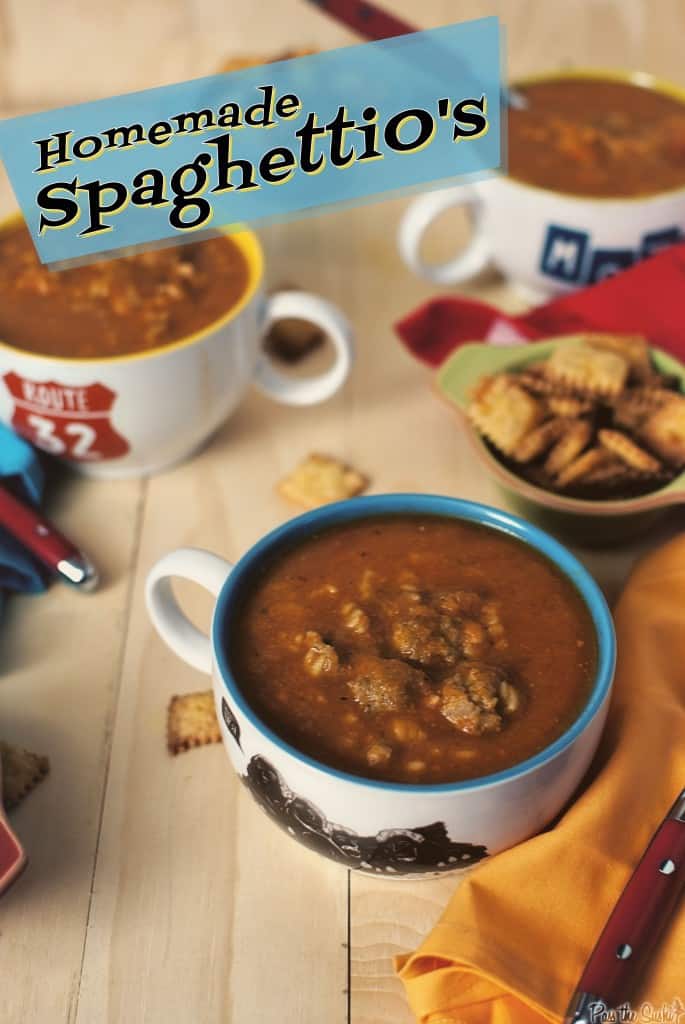 Light and Healthy  Tomato Soup with Meatballs and Pasta
AKA Homemade SpaghettiO's
from Cook's Illustrated Light & Healthy 2011
Ingredients:
6 oz ground chicken
3 tbs pesto
3tbs plain bread crumbs
Salt and Pepper
1 onion, minced
1 carrot, peeled and chopped
1 small celery rib, chopped
1 tbs olive oil
3 garlic cloves, minced
2 1/2 cup low-sodium chicken broth
1 28 oz can diced tomatoes
4 oz ditalini pasta
Preparation:
Mix the chicken, pesto, bread crumbs, salt and pepper in a bowl and combine with your hands. With a spoon or scoop, portion out teas size chunks and roll to form meatballs. Should make about 30. Cover and refrigerate until ready to use.
COmbine the onion, carrot, celery, oil and 1/4 teas salt in a large Dutch oven. Cover and cook over medium-low heat stirring occasionally, until vegetables are softened, 8-10 minutes.  Stir in the garlic and cook until fragrant, about 30 seconds. Stir in the broth and tomatoes in juice. Bring to a simmer, reduce heat to medium-low, cover, and cook until the carrot has softened, about 20 minutes.
Working in batches, process the soup in a blender until completely smooth (alternatively – whip out that immersion blender!). Return the soup to the pot and bring to a simmer.
Stir in the meatballs and pasta and cook until the pasta is al dente, 12 – 15 minutes. Season with salt and pepper to taste and serve.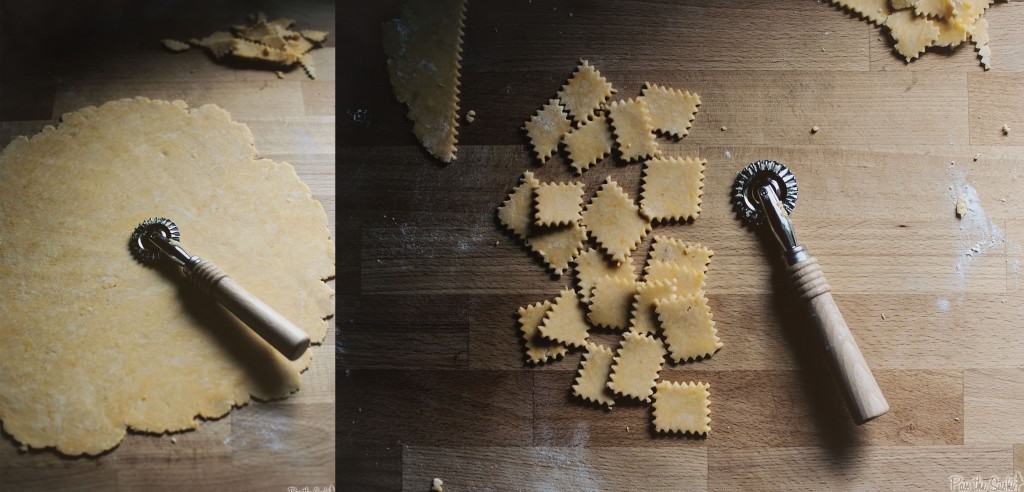 Homemade Cheez-Its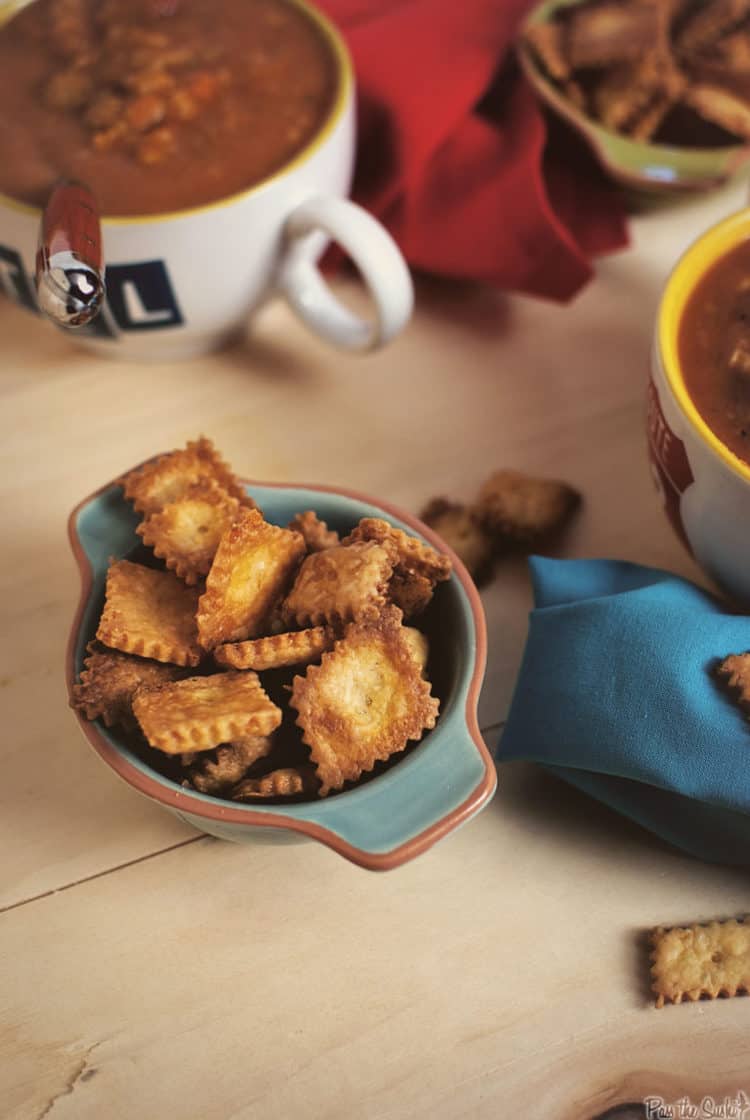 from In Katrina's Kitchen adapted from ReadyMade Magazine
Ingredients:
8 oz sharp cheddar cheese, grated
3 tbs of unsalted butter, room temperature
1 tbs vegetable shortening
½ teas salt, plus more for
1 cup flour
2 tbs ice water
Preparation:
In the bowl of your stand mixer, fitted with the paddle attachment, mix the cheese, butter, shortening, and salt until combined. The mixture will be crumbly and not hold together completely.
With the mixer running on low, slowly add the flour and drizzle in the ice water until the mixture just moistened.
Knead the dough with your hands until it comes together and divide in half. Press the dough into two disks and wrap each in plastic wrap. Refrigerate for at least 30 minutes.
When ready to bake: Preheat oven to 375 degrees F. Line 2 baking sheets with parchment paper; Set aside.
On a clean, lightly floured work surface, roll one of the dough disks out to 1/8″ thick. Cut into even 1″ squares (I cut out one and used it as a guide for the rest of the rows and columns. Using a bamboo skewer, poke a small dimple into the center of each cracker. Transfer the crackers onto the prepared baking sheet and place in the fridge for 10 minutes.
Repeat the process with the second disk while the other is in the fridge.
Bake for 10 – 13 minutes or until puffed, browning around the edges, and crispy. Don't pull them out too soon, or they won't be cracker like – but waiting too long will result in burnt crackers.
Cool completely on a wire rack. Store in an airtight container for up to three days.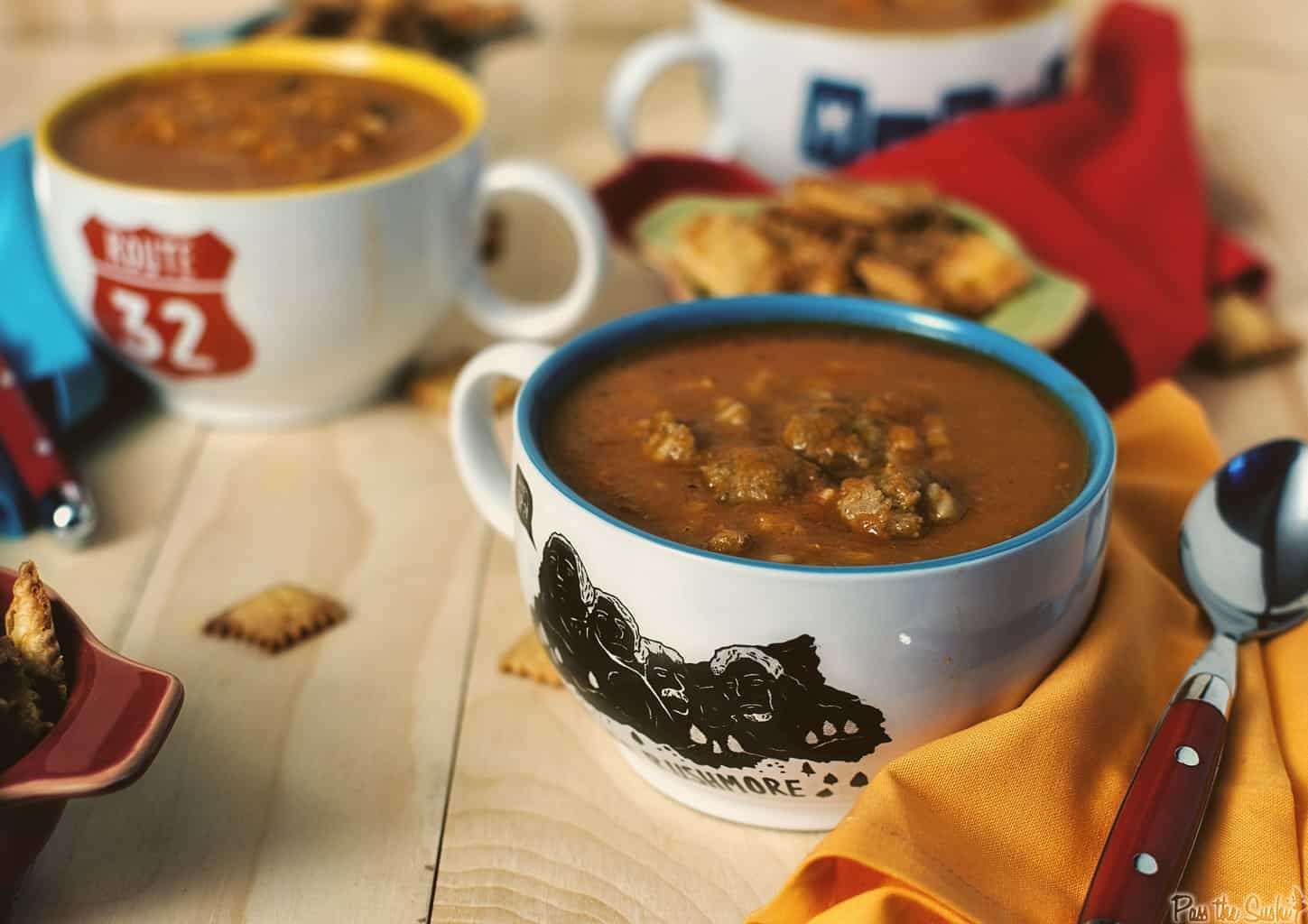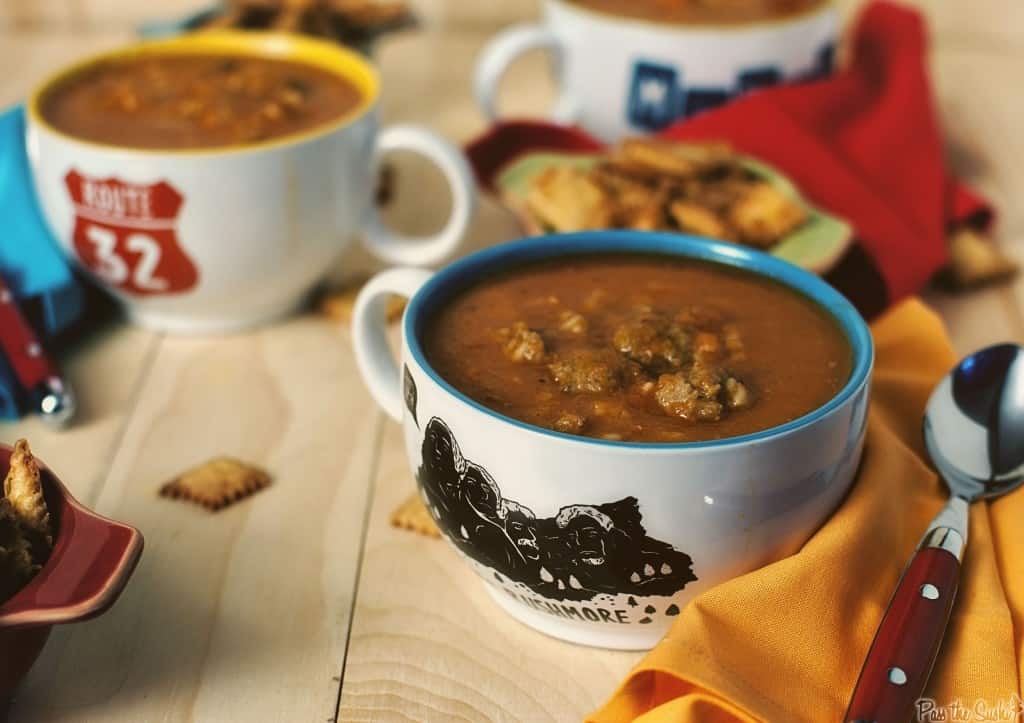 And on that note…. I'm going to bed.