I work next to a natural foods co-op and I'm pretty sure 90% of the staff is scared of me (and they should be, grrr). But, let's get something straight right now, I don't hate hippies. I actually rather enjoy the idea of buying local and healthy. What I don't like are the people bringing down the overall healthy local 'ideal'. Growing up, I thought 'hippy' meant a mellow person of the 60s or 70s with long hair and a chill attitude who was way into tie dye. I now believe it means person who drives expensive car, will park like a jackass and leave their vehicle running while they purchase a cup of organic coffee. Once again – I don't hate hippies. I'm not judging an entire type of living because of a few people. I just get to see a lot of a few quite often.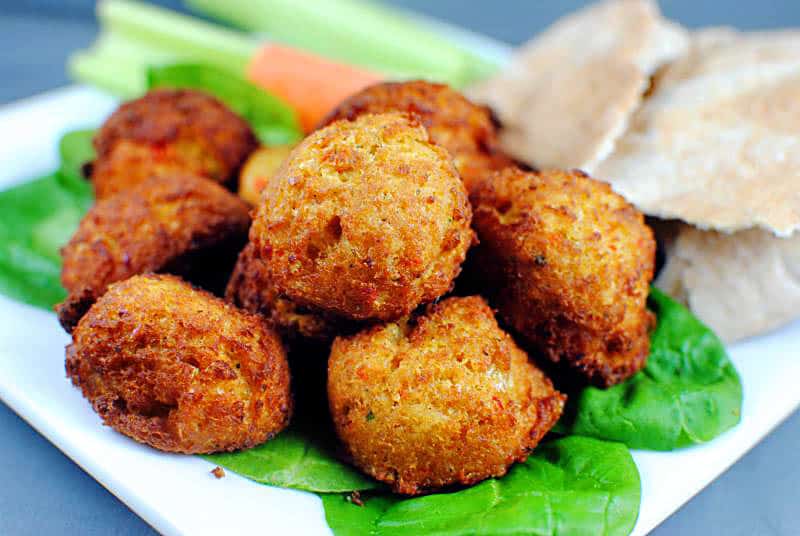 So hear, my first meatless, rather natural, almost vegan, sure I could make it gluten free recipe, as a peace offering. No, you can't have the cupcakes, they are for my uncle only.
Falafel

from Fake Ginger

Ingredients:


1 (15 ounce) can chickpeas (garbanzo beans), drained
1 onion, quartered
1/2 red pepper
1 tablespoon dried parsley
2 cloves garlic
1 egg
2 teas ground cumin
1 teas ground coriander
1 teas salt
1 dash pepper
1 pinch cayenne pepper
1 teas lemon juice
1 teas baking powder
1 cup panko bread crumbs
oil for frying

Preparation:

In the bowl of your food processor, add chickpeas, onions, parsley, and garlic (I have a very tiny processor and just did this in 3 batches). Process until  pieces are small but haven't turned into a paste. You want it a little chunky. Pour into a large bowl and add egg, cumin, coriander, salt, pepper, lemon juice, and baking powder. Stir together to make sure everything is evenly distributed. Add bread crumbs and combine.

In a large, heavy bottomed pan, heat about 1 inch of oil over medium high heat. When oil is ready shape falafel into balls or patties and fry until golden brown, just a couple minutes per side. Drain on paper towel lined plate.
Totally useful tip!
I used a small ice cream scoop to portion out the falafel into balls and drop them into the oil.
I fried one minute on each side because I like my falafel a little more on the crisp side.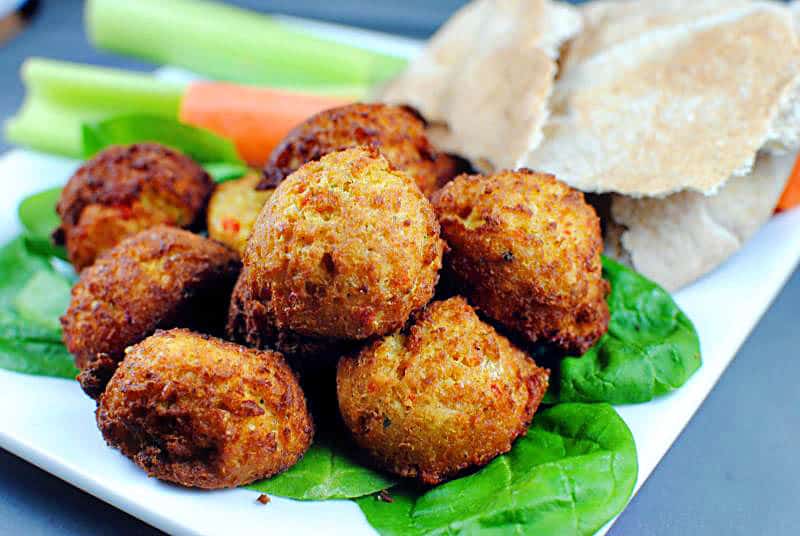 I munched on this in a peta with spinach and hummus (couldn't find/wasn't making tahini sauce) while fancing myself a falafel street vendor. It was rather good. Now that I know how simple this is to make, I will be making it again and tweaking it. I really think more fresh herbs could really take this to another level.