Vanilla cupcakes from scratch are a classic, go-to dessert. Fluffy and moist, with a vanilla buttercream frosting. This recipe is one you'll want to make over and over again.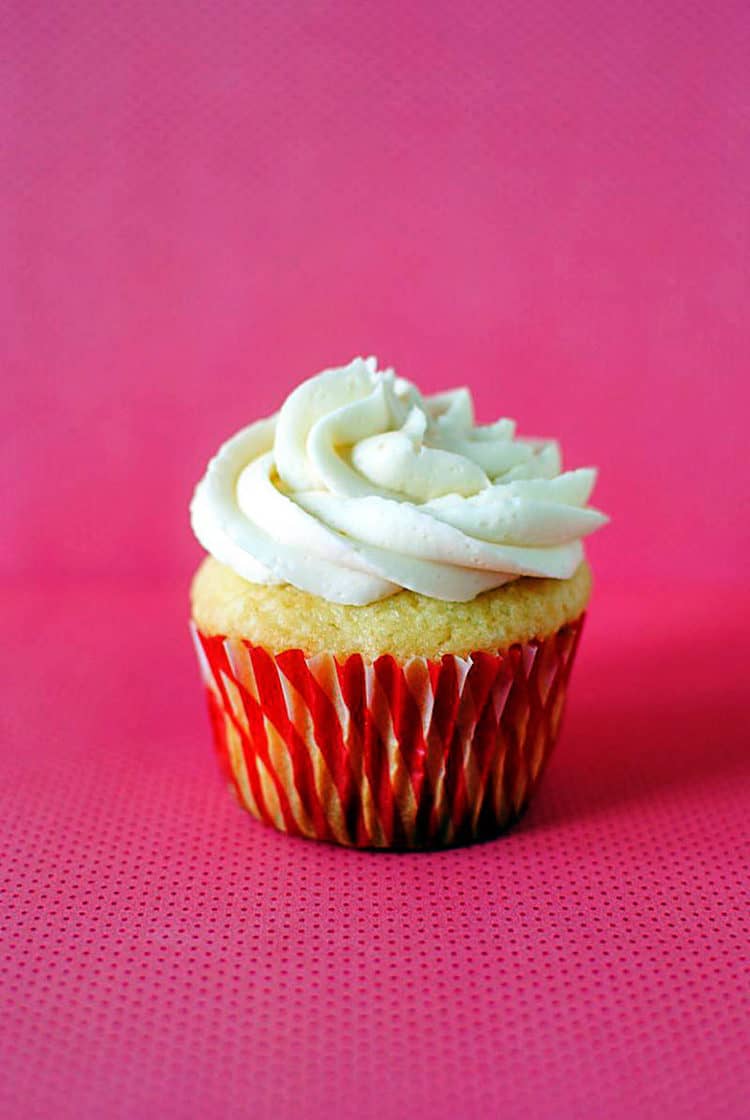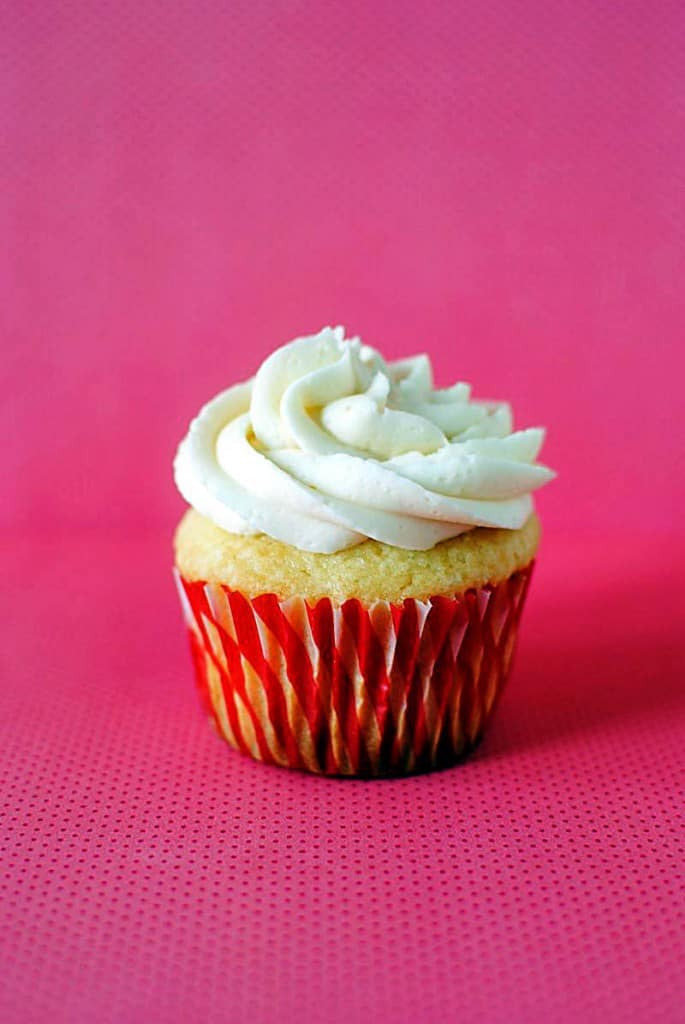 It's hard to top up the awesomeness of yesterdays post (and the glory of my KitchenAid mixer), but I was flipping through my things and couldn't believe I forgot to share this info with you guys.
I love shopping online. It's easier and I can actually find what I'm looking for without wasting gas, plus most of the time there are better discounts if you check for the coupon codes. What makes it super fun is that sometimes there are surprises included. Sourpuss Clothing always sends something spiffy, whether its cool stickers or a neat set of coasters. How cool is that when you open your package? Bonus!
A few months ago though, I received a package from an online clothing vendor a few shirts I had ordered to find an odd add on bonus. A lacy black eye patch thong..... Um, thanks, but no thanks? I really didn't know what my reaction should be but I can tell you I did throw that little number away just to be safe.
What about you? How would you react? Ever get anything good?
Here's something no one can refuse - classic vanilla cupcakes from scratch.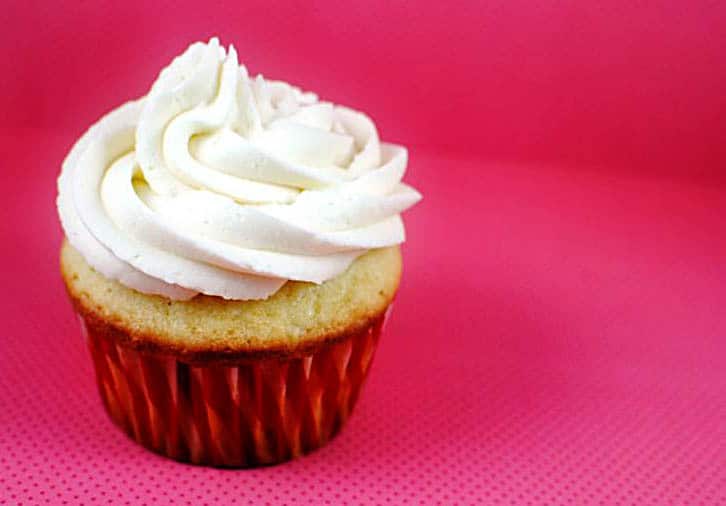 Vanilla Cupcakes From Scratch with Vanilla Buttercream Frosting

from Brown Eyed Baker


Yield: 12 cupcakes

Ingredients:

1½ cups all-purpose flour
1 cup granulated sugar
1½ teaspoons baking powder
½ teaspoon table salt
8 tbs unsalted butter (1 stick), room temperature
½ cup sour cream
1 large egg , room temperature
2 large egg yolks , room temperature
1½ teas vanilla extract

Preparation:

Adjust oven rack to middle position; heat oven to 350 degrees F. Line standard muffin/cupcake tin with paper or foil liners.

Whisk together flour, sugar, baking powder, and salt in bowl of standing mixer fitted with paddle attachment. Add butter, sour cream, egg and egg yolks, and vanilla; beat at medium speed until smooth and satiny, about 30 seconds. Scrape down sides of bowl with rubber spatula and mix by hand until smooth and no flour pockets remain.

Divide batter evenly among cups of prepared tin. Bake until cupcake tops are pale gold and toothpick or skewer inserted into center comes out clean, 20 to 24 minutes. Remove the cupcakes from tin and transfer to wire rack; cool cupcakes to room temperature before frosting.

Vanilla Buttercream Frosting

Yield: Enough to frost 12 cupcakes

Ingredients:

1 cup (8 ounces) unsalted butter, at room temperature
2½ cups powdered sugar
1 tablespoon vanilla extract

Preparation:

Using the wire whisk attachment of your stand mixer, whip the butter on medium-high speed for 5 minutes, stopping to scrape the bowl once or twice.

Reduce the speed to low and gradually add the powdered sugar. Once all of the powdered sugar is incorporated, increase the speed to medium-high and add the vanilla, mixing until incorporated. Whip at medium-high speed until light and fluffy, about 2 minutes, scraping the bowl as needed.




You can store any unused buttercream in the refrigerator in an airtight container; let it come to room temperature and then give it a quick whip in the mixer before using.