3 homemade barbecue sauce recipes are here for you. But really, they're here for me, too, because I'm in BBQ withdrawal.
It's summer! Every weekend is a rush to see how many barbecue cookouts we can fit in between school, work, and a little personal and much needed R&R.
And yet, (knowing full well that I had not one, but two family events the next day) 3 hours into an all barbecue marathon of Diners Drive Ins and Dives I found myself in full blown barbecue withdrawal! I'm talking salivating, ready to trash the swordfish thawing in the fridge to slather barbecue sauce on whatever protein I could find. Time to get down and dirty with the grill.
If you were wondering if it was possible for this to happen as you sigh over another platter frilled with ribs and burgers, know that in a few short months, we will be back to frigid temperatures. We will be locked inside like not-so-well equipped Eskimos, craving a hit from the charcoal fairy.
She's not coming though... So yes, it is possible to go into a full on, drool inducing, carnivorous barbecue withdrawal attack in 101 degree dog days of summer. Or, I'm an addict and really need to seek out some kind of help. Either way, I did what and good little addict does the moment I got back in my kitchen.
I made 3 homemade barbecue sauce recipes. THREE.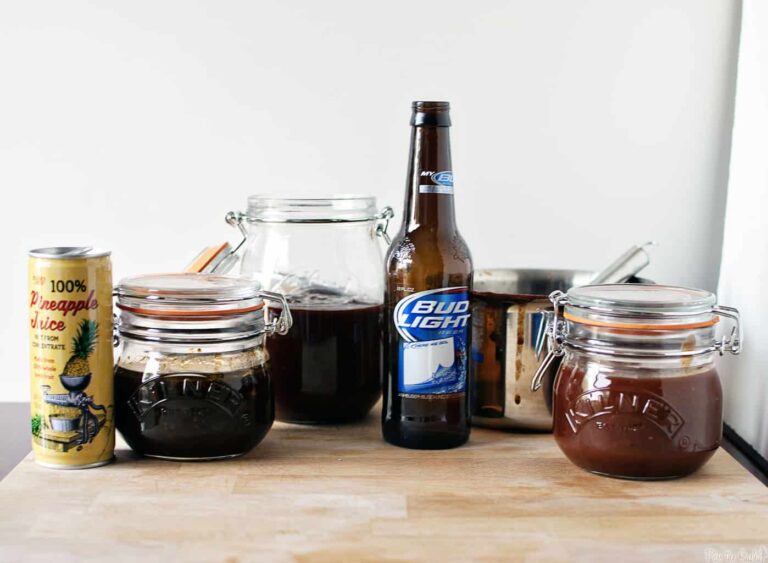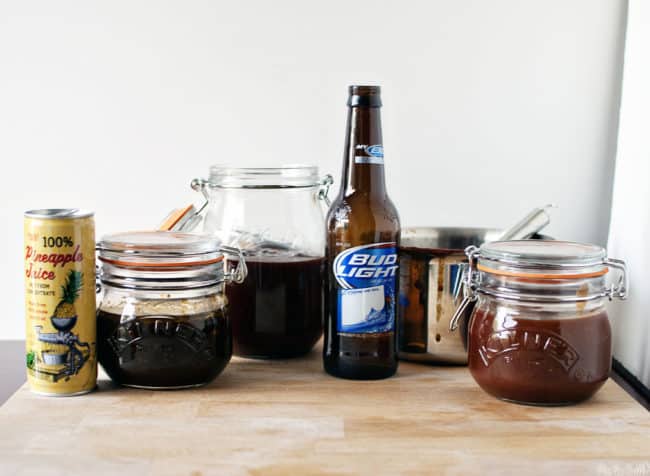 Pacific Rim BBQ Sauce
From BHG Special Interest: Grill It! 2011
Ingredients:
2 cloves garlic, minced
1 teas gated fresh ginger
2 teas vegetable oil
½ cup packed brown sugar
½ cup whiskey
¼ cup hoisen sauce
3 tbs soy sauce
¼ cup frozen pineapple juice concentrate
¼ cup rice vinegar
Preparation:
In a medium saucepan, cook and stir garlic and ginger in hot oil over medium heat for 1 minute. Stir in brown sugar, whiskey, hoisen, soy sauce, pineapple juice, and vinegar. Bring to a boil; reduce heat. Simmer, uncovered, for 25 to 30 minutes or until mixture is reduced to 1 cup, stirring occasionally.
Brush sauce on smoked or grilled beef, pork, or poultry as it grills. If desired, reheat and remaining sauce or poultry. Makes about 1 cup.

Red Hot Momma's BBQ Sauce
Ingredients:
1 ½ cups honey
1 cup ketchup
6-ounce can tomato paste
1 clove garlic, minced
2 tbs lemon juice
2 tbs cocoa powder
1 tbs curry powder
2 tsp paprika
1 tbs soy sauce
1 tbs Worcestershire sauce
2 teaspoon tabasco sauce
1 teaspoon cayenne pepper
Preparation:
Combine all ingredients in a medium saucepan.
Bring to a boil over high heat; reduce heat and simmer 20 minutes.
Use with your favorite chicken, ribs or steak recipe. Makes about 3 cups.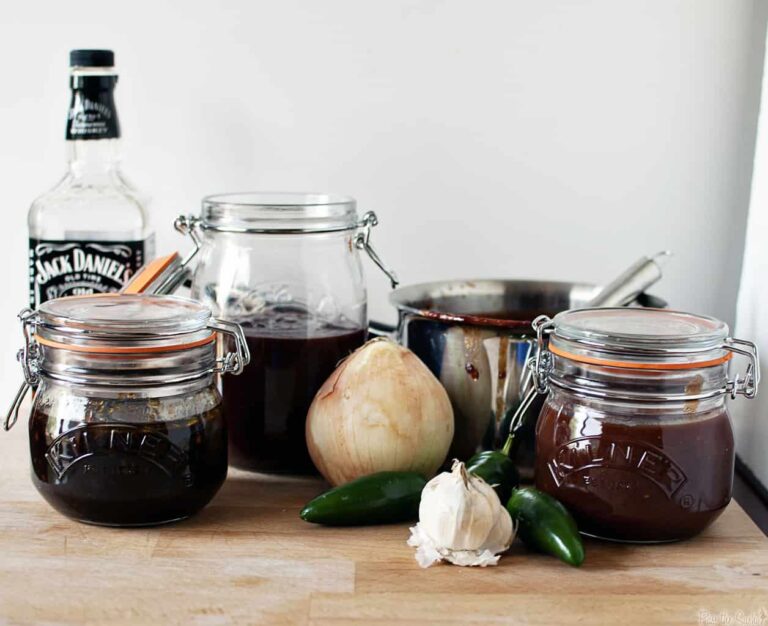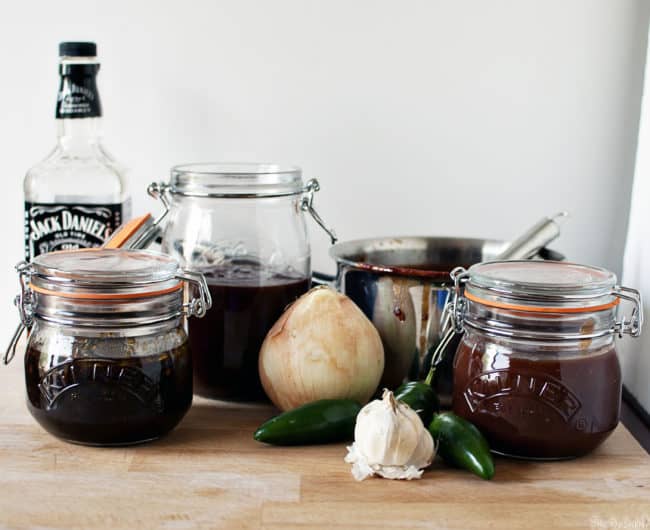 Horn-Honkin' BBQ Sauce
Ingredients:
1 cup ketchup
4 ounces beer
½ cup light brown sugar
½ cup finely chopped onion
2 ounces red wine vinegar
¼ cup Worcestershire sauce
1 tbs steak seasoning
2 teaspoon garlic powder
1 teaspoon Cajun seasoning
Preparation:
Combine all ingredients in a medium saucepan. Bring to a boil over high heat; reduce heat and simmer 10 minutes.
Use as a basting sauce while grilling. Makes about 3 ½ cups.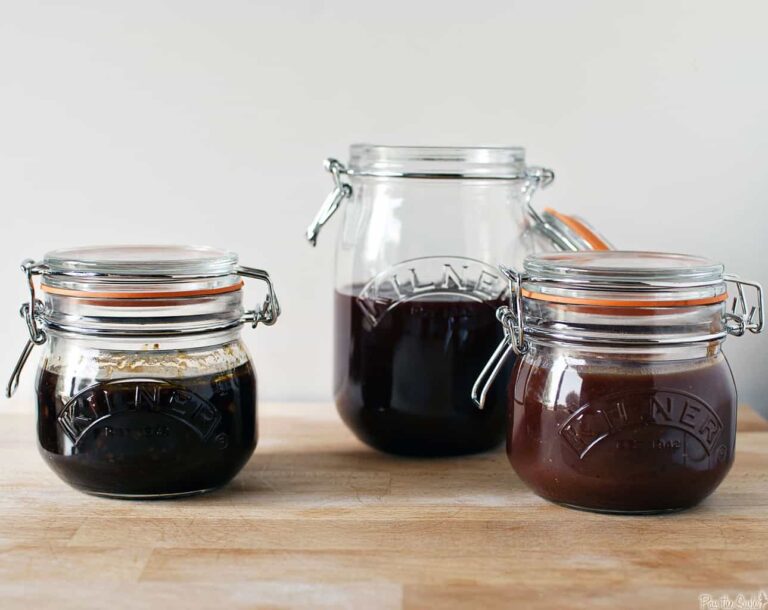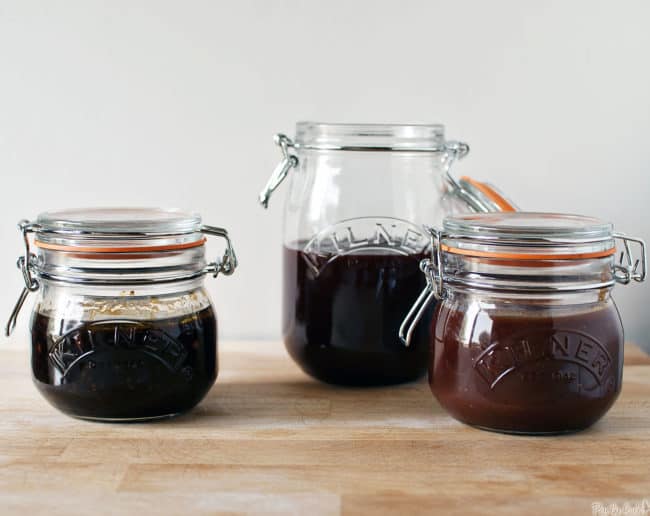 Now that I'm stocked up with homemade barbecue sauce recipes for a bit, just wait to see what I slather them on. 😉