Tequila chicken sandwiches have sweet and spicy peppers, onions, quick pulled rotisserie chicken, melted gooey cheese, and liquor, all on a soft bun.
Tequila chicken sandwiches. What about a name like that doesn't make you want to shove a small child out of the way for a serving? Besides, it has tequila in it, so a kid should clearly not be in that line. Gotta look out for the little guys, right? And if we are talking football food, which we have been, all week long (really, there's a theme going and everything), this is got it going on.
Sweet and spicy peppers, onions, quick pulled rotisserie chicken, melted gooey cheese, and liquor all on a soft bun. Grab a napkin, wrap it up and let yourself go bite after bite. When you are done the first sandwich, I won't utter a word or even raise my eyebrows if you go back for seconds, because I'll probably be right behind you.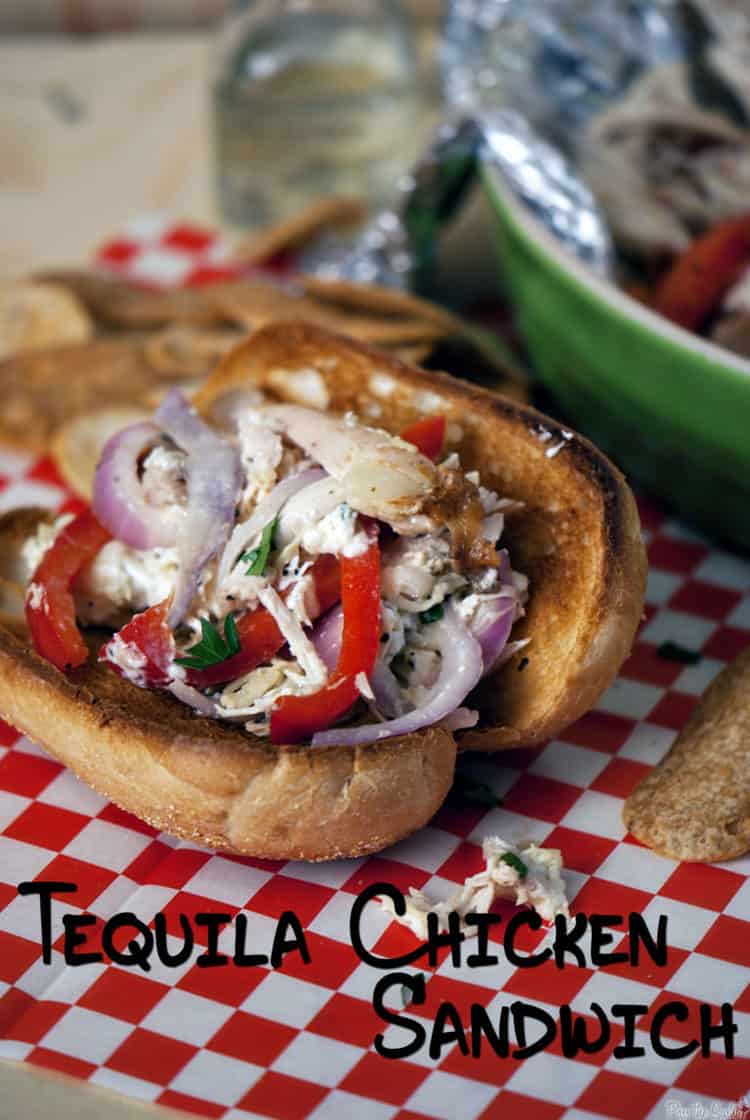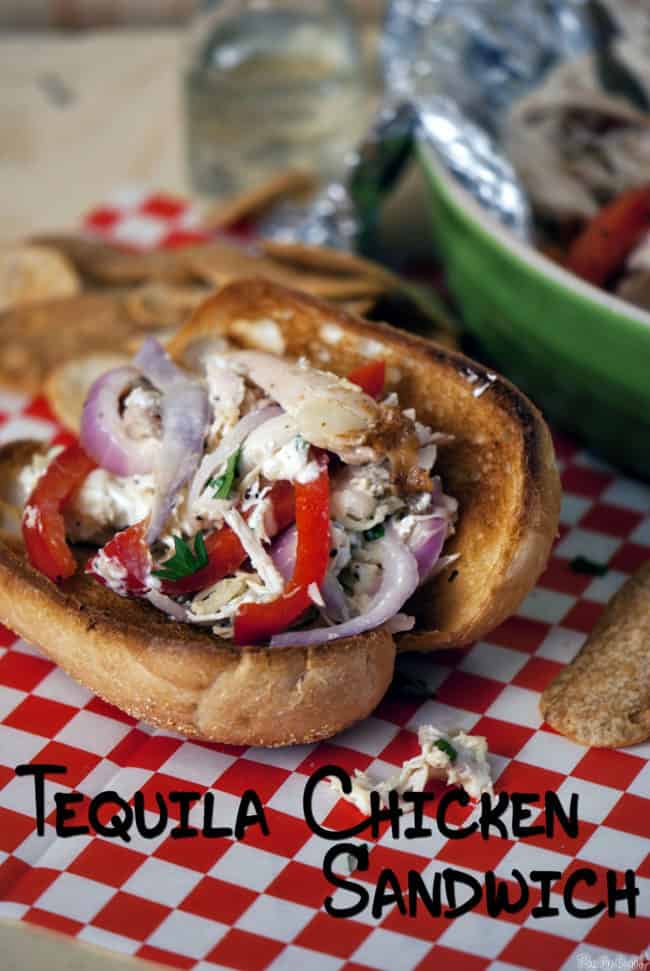 Tequila Chicken Sandwiches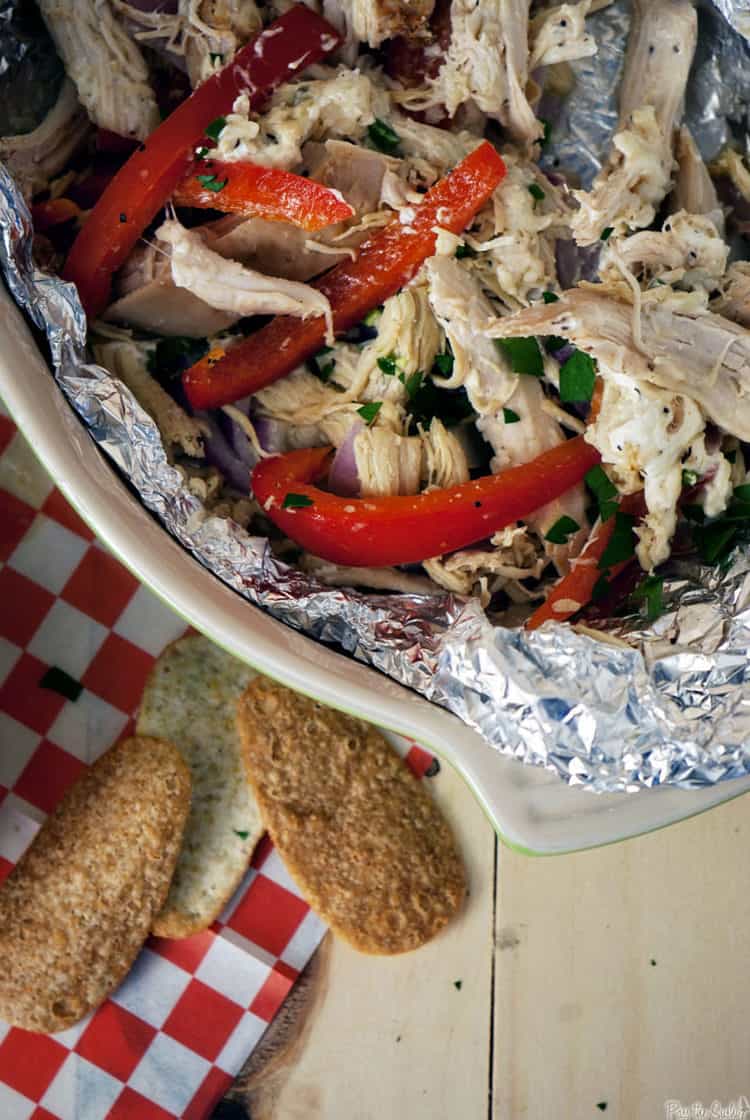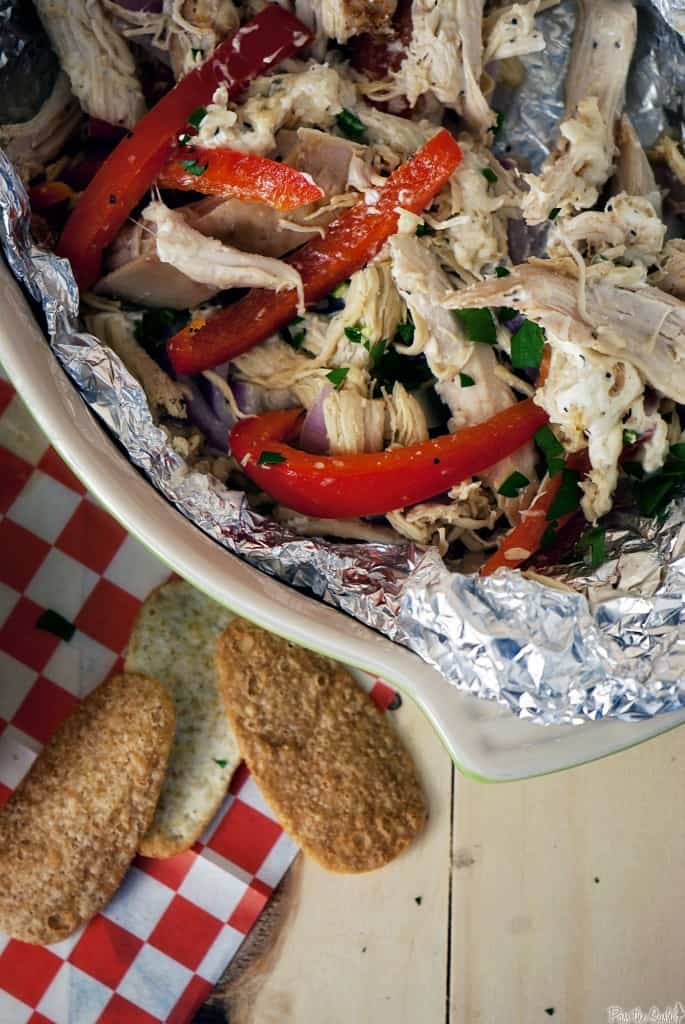 From Food Network Magazine October 2011
Ingredients:
¼ cup extra-virgin olive oil
1 cup julienned red onion
1 tbs mined jalapeno pepper
½ cup julienned roasted red bell pepper
1 rotisserie chicken, skin removed and meat shredded
Salt and Pepper
1 tbs chopped garlic
2 tbs chopped fresh cilantro, plus more for garnish
4 ounces cream cheese
¼ cup grated parmesan cheese, plus more for topping
1 ¼ cup grated mozzarella cheese
¼ cup lime juice
3 ounces tequila
¼ cup diced roma tomatoes, for topping
4 sourdough rolls, warmed
Preparation:
Layer two 15-inch sheets of heavy duty foil and fold them together around the edges to create on sheet. Repeat to make a second double-layered sheet of foil. Bend the edges of one of the sheets up 2 inches and crimp the corners so it can hold liquid.
In order, layer these ingredients on the bent sheet of foil: olive oil, onion, jalapeno, bell pepper, chicken, ¼ teas salt, 1 teas pepper, garlic, cilantro, cheeses, lime juice and tequila. Place the second double-layered foil sheet on top of the ingredients and fold the top and bottom sheets together on all sides. Make sure the packed is not leaking, then refrigerate until ready to cook.
Preheat the oven to 250 degrees F or a grill to medium and place the foil packet in the oven or on the grill. Cook 10 minutes; flip and cook 10 more minutes. Slice the bag open and top with the tomatoes, cilantro and parmesan cheese. Serve on warmed rolls.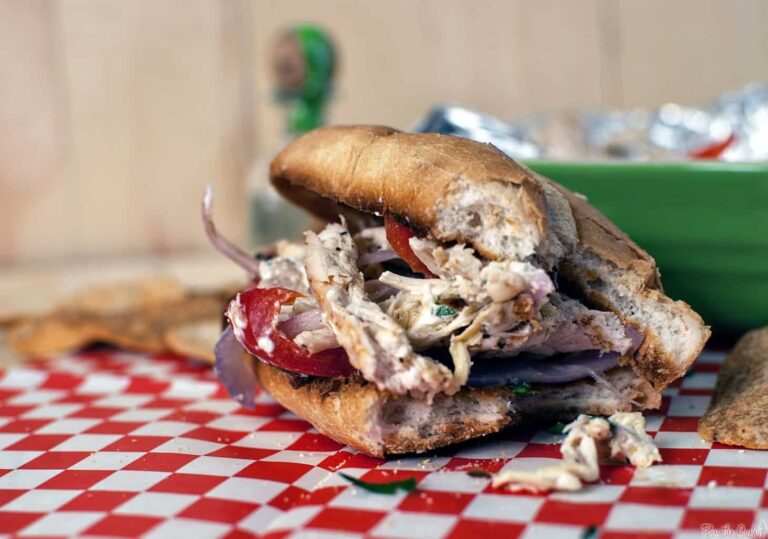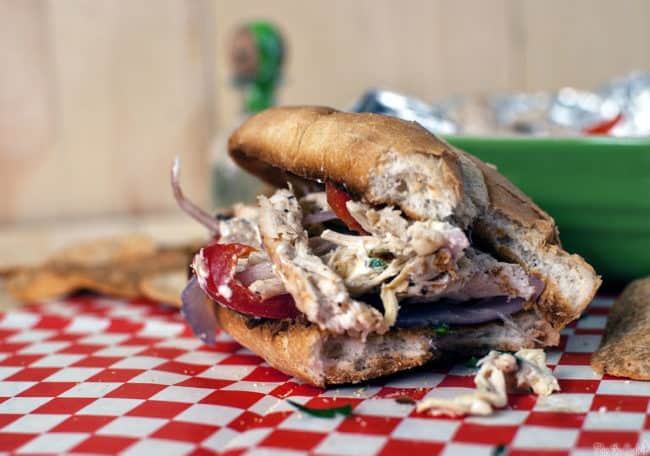 Enjoy your tequila chicken sandwiches, then hang in there, because tomorrow, we have one more Fat Kid Approved Super Bowl post before the big game!