Cheddar beer weenies, (cocktail wieners), are bacon-wrapped bite sized hot dogs, drenched in melted cheese. BBQ wings are the easiest game day recipe ever. These recipes are perfect to snack on anytime!
Because I'm an awesome planner (or maybe I am just a freak about my magazines), I ripped out a page from Rachael Ray October 2011 – and wrote the date on it – to share with you. As I mentioned yesterday, I know lots about pizza nachos, but nothing about football. But RR was kind enough to have an entire page summing up the game for me. The article covers everything from the quarterback being the person who throws the ball, to the value of the touchdowns. That being said, I still have no clue what an H-back is, or who the why the linebacker is watching the center if it's the rushers job to pick on the quarterback, but hey, baby steps.
Actually, the whole darned article was about hosting you own football game. Now, I may know nothing about sports, but even I think this sounds fun. Do you and your friends still gather around outside, get dirty and play games? I love playing outside, from volleyball in the mud, mountain biking, to wiffle ball. I don't need a clear explanation of the rules, I just like to play! I need to find some friends who aren't to tired at the end of the day to get out and play too. Handsome and I can ride our bikes together, but it takes more than two to have an awesome game of volleyball, and I'm just not the badminton type.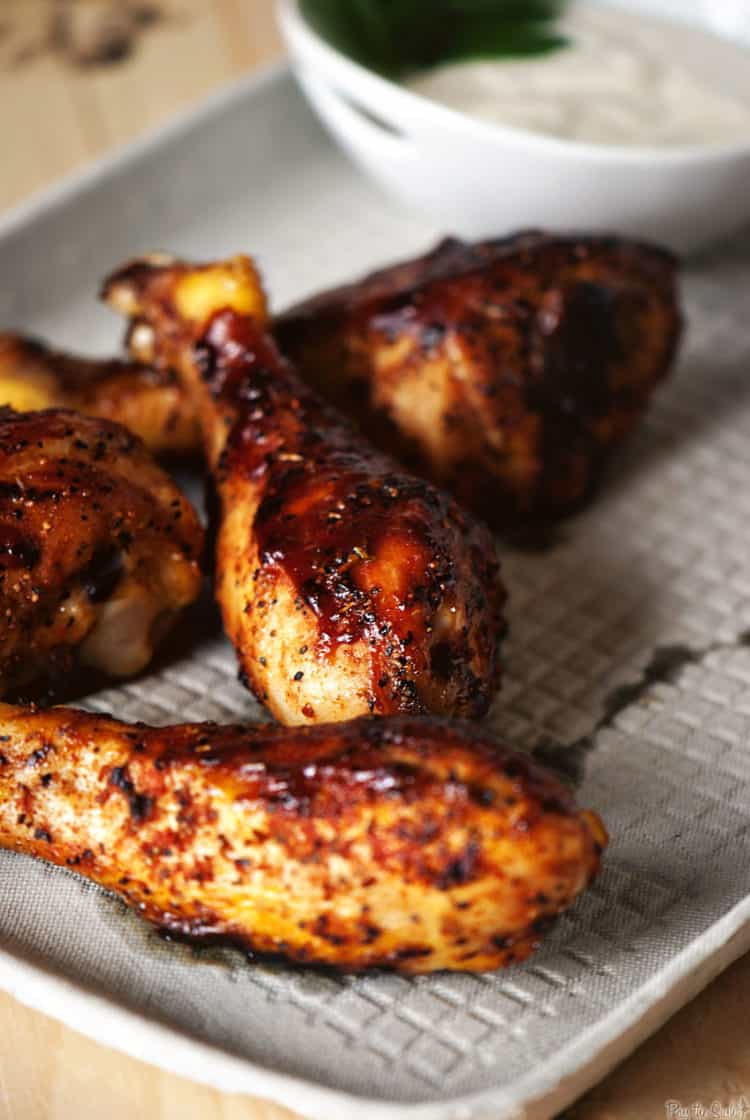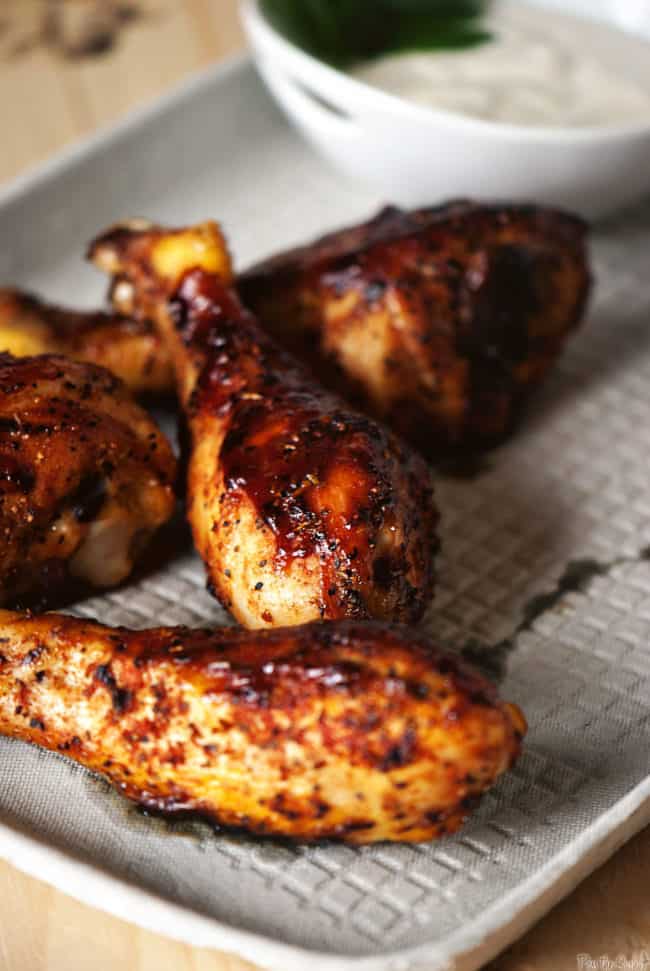 Cheddar beer weenies and BBQ wings are fantastic ways to celebrate on any game day, so let's make them!
Cheddar Beer Weenies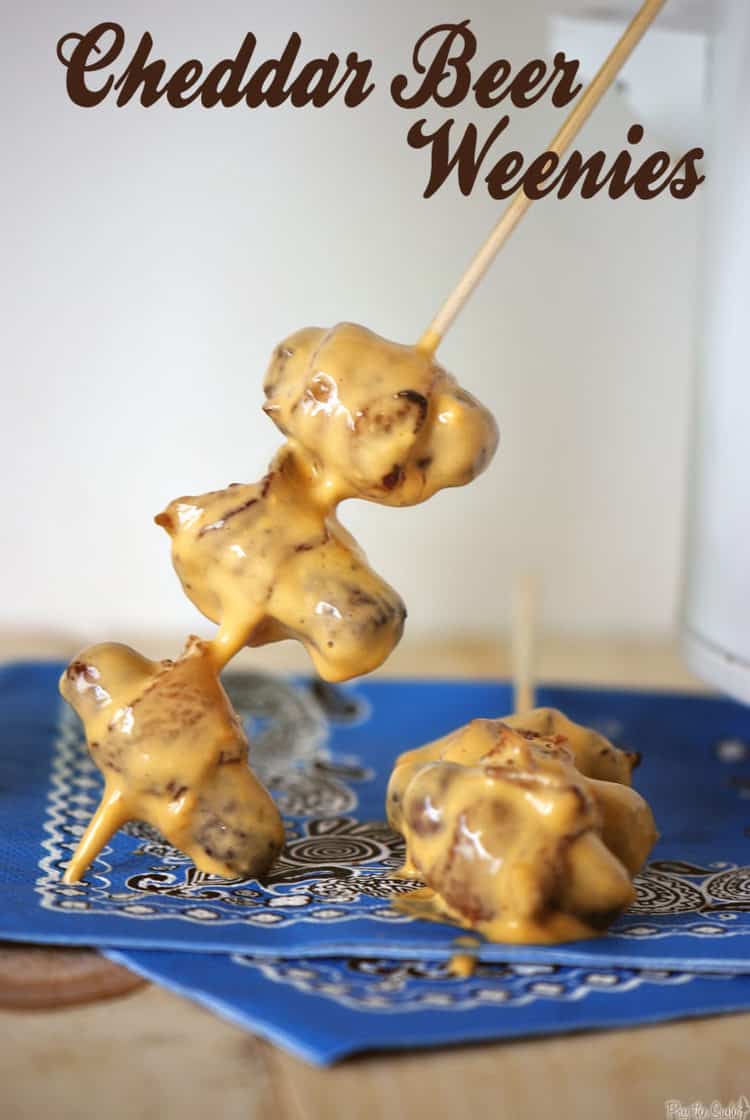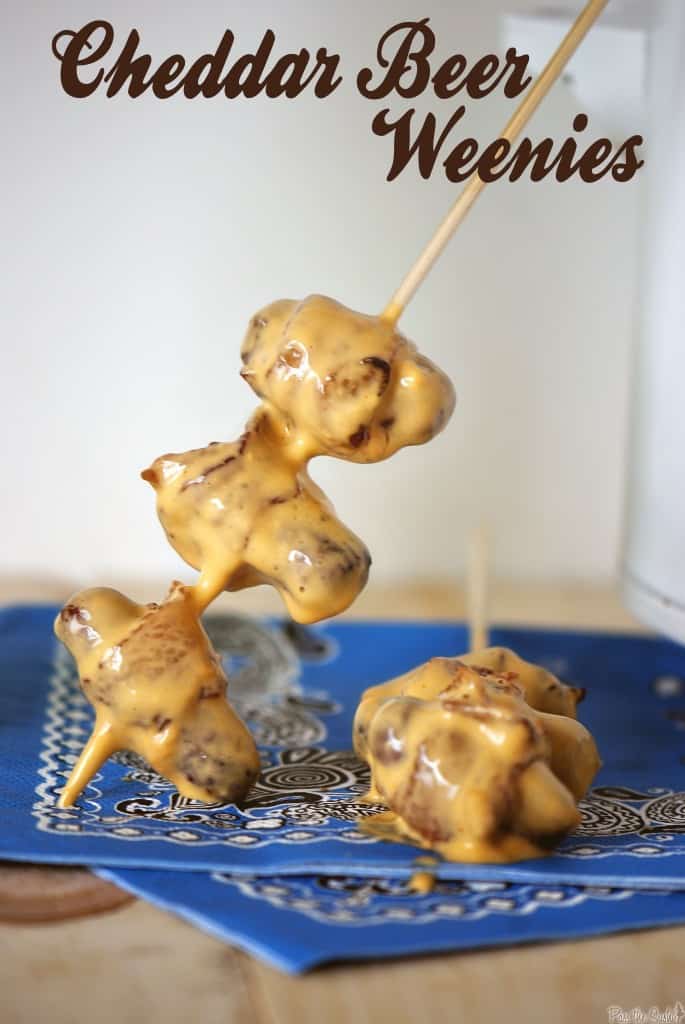 I so wanted to type weenies
From BHG Special Interest: Tailgating
Ingredients:
1 14-16 oz package beef cocktail wieners
12 to 16 slices bacon, cut into thirds crosswise
2 tbs butter
1 teas onion powder
1/2 teas garlic powder
1 cup beer
1 jar cheddar pasta sauce
1 teas bottled hot sauce
1/2 teas chili powder
Preparation:
Preheat oven to 400 degrees F. Line a baking sheet with aluminium foil and place a wire rack over foil. Tightly wrap each wiener with bacon and secure with a wooden toothpick; lay on wire rack. Repeat until all wieners are wrapped. Bake for 30 to 35 minutes or until bacon is slightly crispy. Cool for 10 minutes. When the wieners are cool enough to handle, remove the toothpicks and taste test one or two.
Meanwhile, in a medium saucepan, heat butter over medium heat until melted. Add onion powder, garlic powder, beer, pasta sauce, hot sauce, and chili powder. Stir to combine. Heat through.
Move to a small crock pot on low to keep warm while entertaining. If desired, use skewers to serve.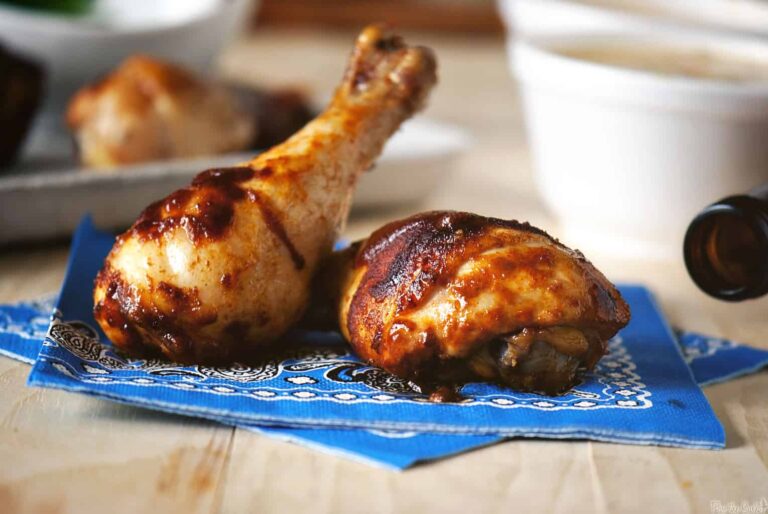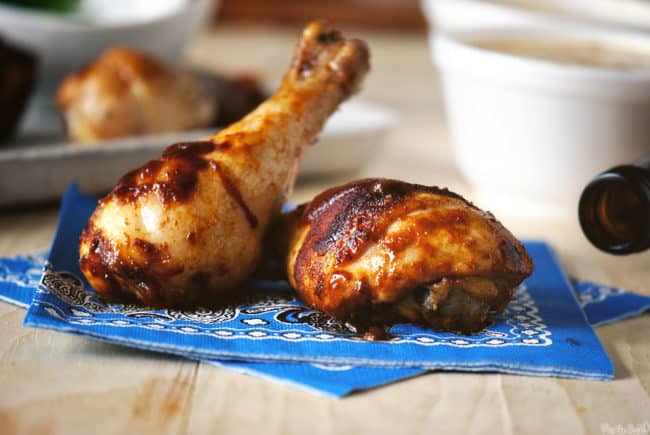 BBQ Hot Wings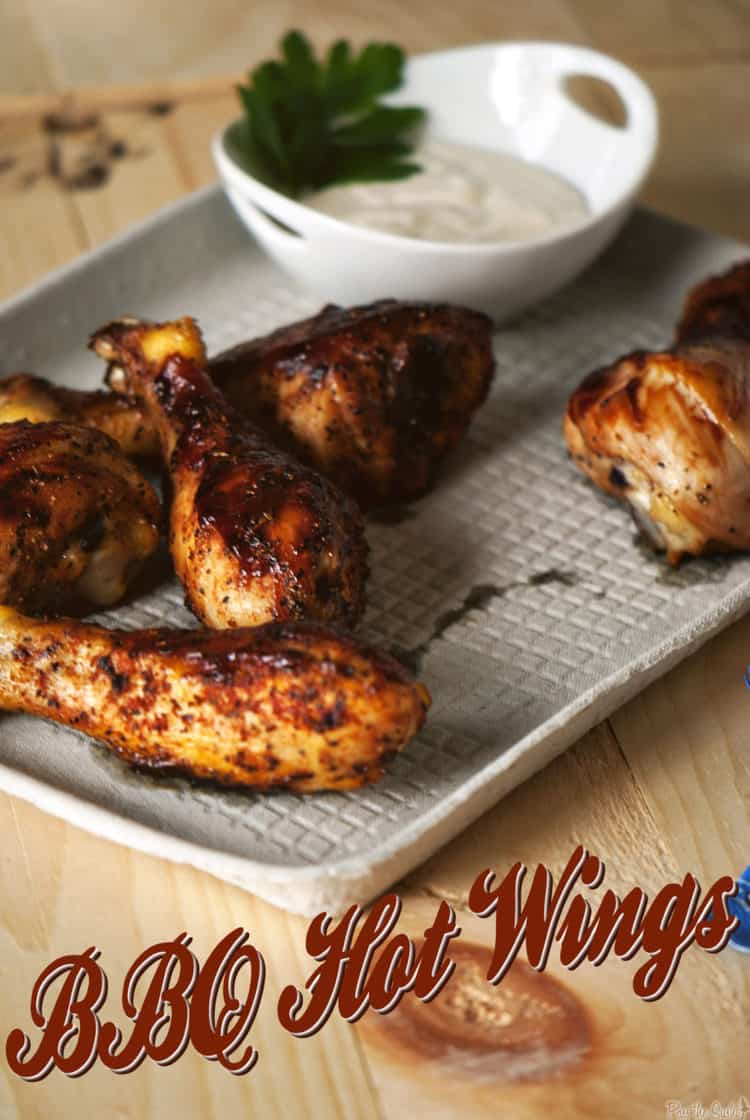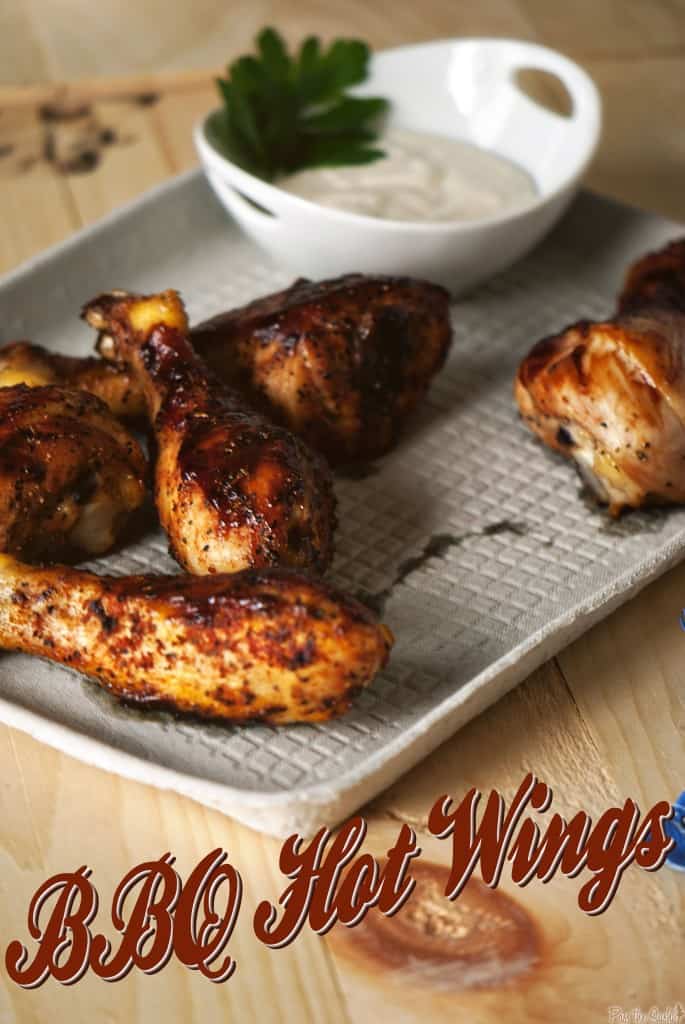 From BHG Special Interest: Tailgating 
Ingredients:
12 chicken wings
1 tbs packed brown sugar
1 teas paprika
1/2 teas onion powder
1/2 teas garlic powder
1/4 teas salt
1/2 teas pepper
1/4 teas dried oregano
1/2 cup bbq sauce
4 tbs tabasco sauce
Preparation:
Place spices in a small bowl and combine.
Place wings in a resealable bag and pour in spice mixture. Seal bag and shake to coat wings. Chill overnight.
When ready to prepare, let chicken sit at room temperature for 30 minutes before cooking.
Preheat oven to 375 degrees F. Line a baking sheet with aluminium foil and place chicken on sheet. Combine bbq sauce with tabasco and set aside. Bake chicken 30 minutes and brush with sauce. Continue to bake 10 minutes more or until chicken is tender and cooked through. Cool.
*For Tabasco Wings: Combine 1/2 cup hot sauce, 1/2 cup melted and cooled butter, 1 tbs paprika, 1/4 teas salt, 1/2 teas chipotle chile pepper and pour half over wings. Seal bag and marinate overnight. When ready to cook, pour rest of marinade over chicken and let chicken rest at room temperature for 30 minutes. Prepare as directed above, omitting bbq sauce.
Creamy Ranch Dipping Sauce:
Ingredients:
1/2 cup mayo
1/2 cup ranch dressing
1 tbs white vinegar
1 garlic clove minced
Preparation:
Combine all ingredients til smooth. Serve with wings.