The game day recipes are here! Two fantastic game day recipes, for homemade beer bread and three-cheese beer soup. Your game day needs these easy recipes!
Are you ready for some football? Which team are you cheering on – or are you just tuning in for the commercials? Either way, enjoy some food and friends!
If you are still looking for some inspiration or last minute menus, check out this round up of finger licking game day recipes:
---
Chive and Cheese Beer Bread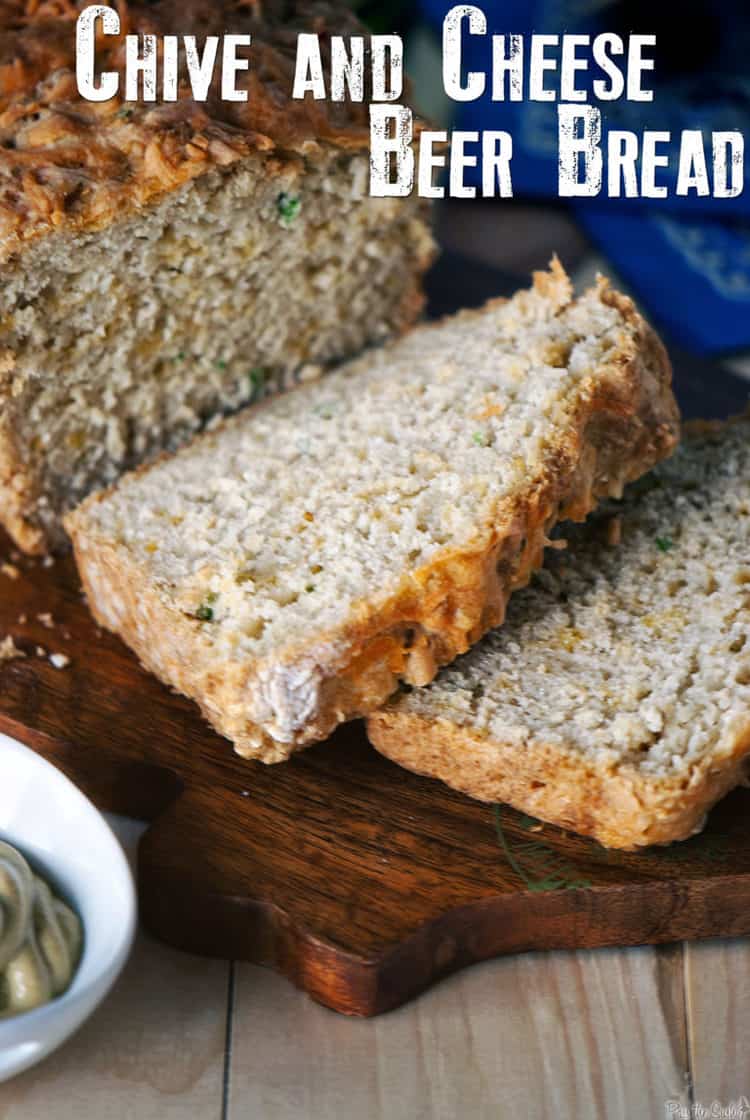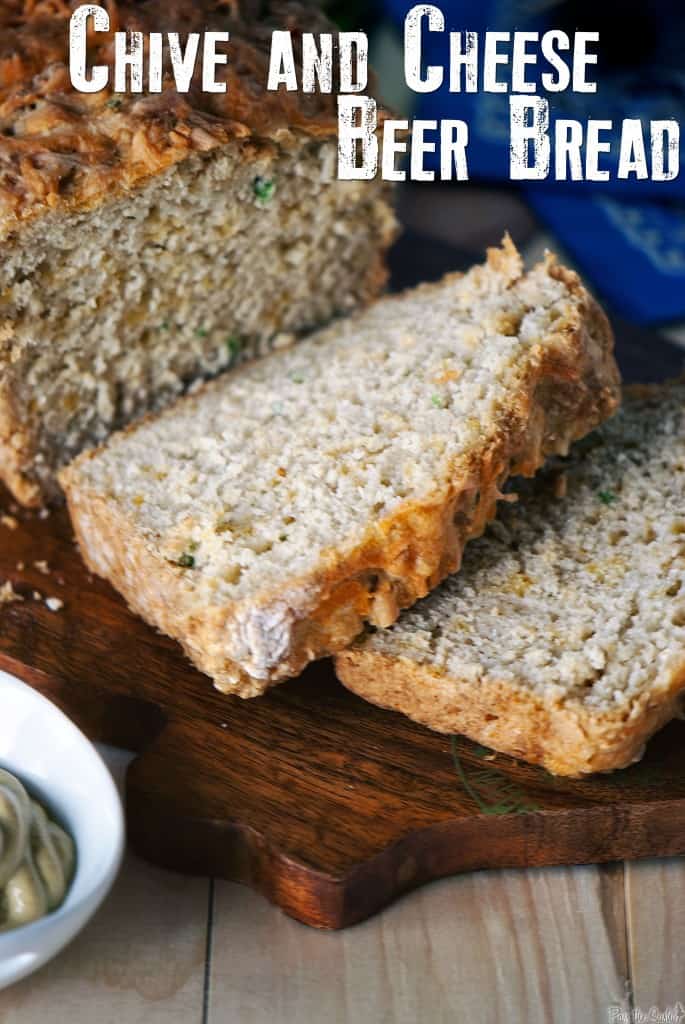 From BHG Special Interest: Tailgating
Ingredients:
3 cups AP flour
2 tbs sugar
1 tbs baking powder
2 tbs fresh chives, chopped
1 teas salt
3/4 teas baking soda
1/2 cup shredded chaddar cheese
1/2 cup shredded Monteray Jack cheese with jalapeno peppers
1 12-ounce can beer
Preparation:
Preheat oven to 350 degrees F. Grease an 8×4 loaf pan; set aside.
In a large bowl whisk together the flour through the cheese. Slowly stir in the beer and mix until just combined. Don't over mix. The batter will be very thick.
Pour batter into prepared loaf pan.
Bake 40-45 minutes or until a toothpick inserted comes out clean. Cool on a wire rack in pan for 10 minutes. Remove from pan and cool completely.
Serve with a coarse mustard. Can be stored, tightly wrapped in aluminium foil for up to 2 days or frozen up to one month.
---
Three-Cheese Beer Soup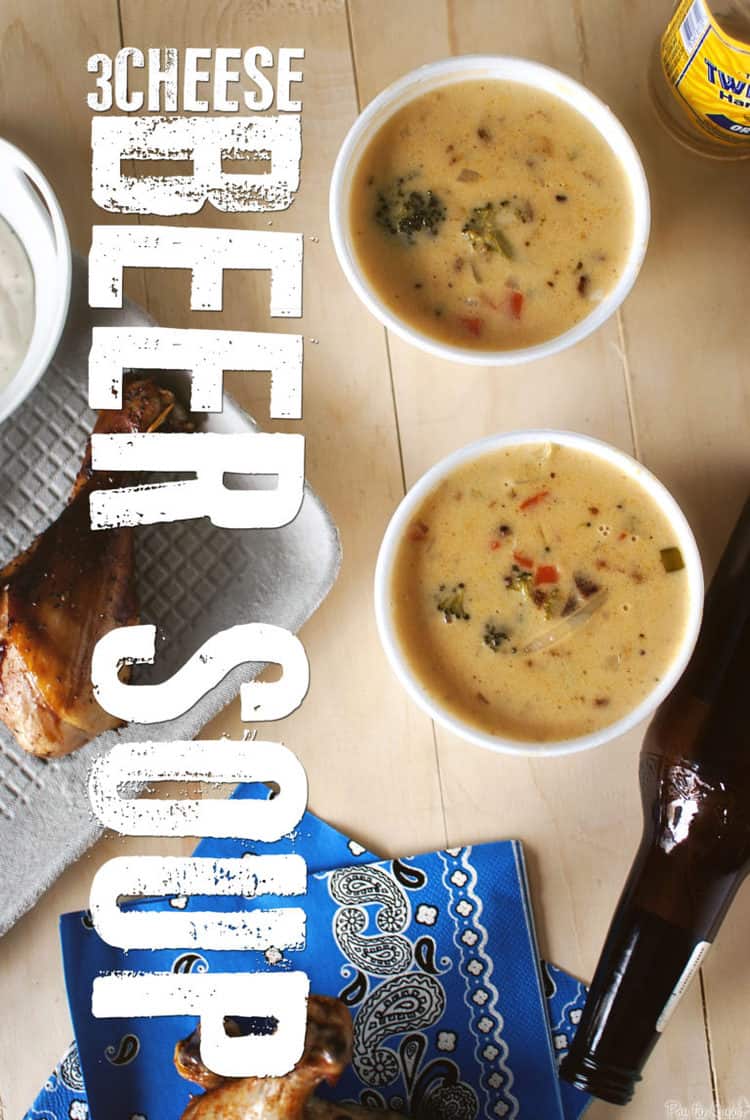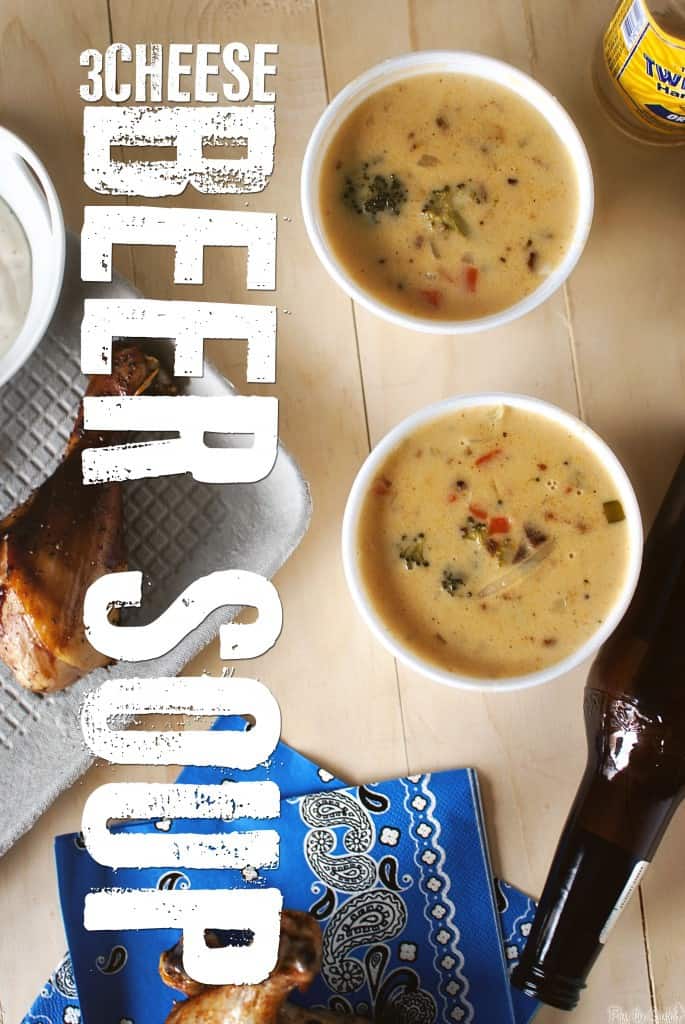 From BHG Special Interest: Tailgating
Ingredients:
1 1/2 cups shredded sharp cheddar
1 1/2 cups shredded white cheddar
1/4 cup butter
1/3 cup finely chopped onion, 1 medium onion
1/2 cup finely chopped carrot, 1 medium carrot
1/4 cup sliced scallions, about 2 whole scallions
2 cloves garlic, minced
1/2 cup AP flour
1/2 teas dry mustard
5 cups chicken broth
1 12oz can beer
1 cup heavy whipping cream
1 1/2 cups frozen diced hash brown potatoes
1 1/2 cup small broccoli florets, one head
10 slices bacon, crisp cooked, drained well and chopped
1/3 cup Parmesan cheese (I knew you were doubting my three cheeses by now)
A few dashes of botteled hot sauce
1/2 teas Worcestershire sauce
Preparation:
Allow the cheddar cheeses to sit at room temperature for 30 minutes.
Meanwhile, in a large Dutch oven, heat butter over medium heat until melted. Add onion, carrot, green onions and garlic. Cook for 8 to 10 minutes or until vegetables are tender, stirring occasionally.
Stir in flour and dry mustard. The mixture will thicken. Slowly add in the broth, whisking while you pour. We're going for no lumps from the flour here. Cook and stir occasionally until bubbling. Add beer, cream, potatoes and broccoli. Bring to a boil; reduce heat and simmer uncovered for 5 minutes.
Gradually stir in the cheddar cheeses, stirring until cheese has melted into the soup. Stir in the bacon, Parmesan cheese, hot sauce, and Worcestershire sauce. Cook for another five minutes before serving.
---
Because what's dinner without dessert 😉
Have a great weekend!