About 5 years ago, with the horrid economy looming over head, I was lucky to be laid off. I left a job that I had come to think was important, I was making very good money and had been since I was fresh out of high school, the savings account was well stocked, and I was on my own. It seemed like the perfect sort of life. With all that around me, I wasn't aware of how miserable a person I had become.
Without warning I said my good byes to some very kind people, flipped some other people the bird and started a new chapter in my life. It took months to break the conditioning of the job I was in. In such a small and close business, I can't begin to explain the horrid way some people would treat one another, the disgusting things they would say and do, and how manipulative and low some became.
Had I not lost that job, I wouldn't know what life could be like.
I am now one of those lucky people who can honestly say that I love my job. I sell comic books. Not nearly as glamorous as the job I had before, but I love it. I work with schools, kids, libraries, and the people I grew up idolizing in the pages of the books I read. I have the most amazing co-workers who would do anything in the world for me if I needed it, and my clients are some of the most genuine people you could ever meet.
I have had many job offers back in the field I was in and people still can't understand why I continue to refuse them. I think some people won't ever get it. And that's ok. I love my job, have more opportunities then ever, and am happy, which is more important than any amount of money in the world.
Oh, and I have time to make awesome little treats like these!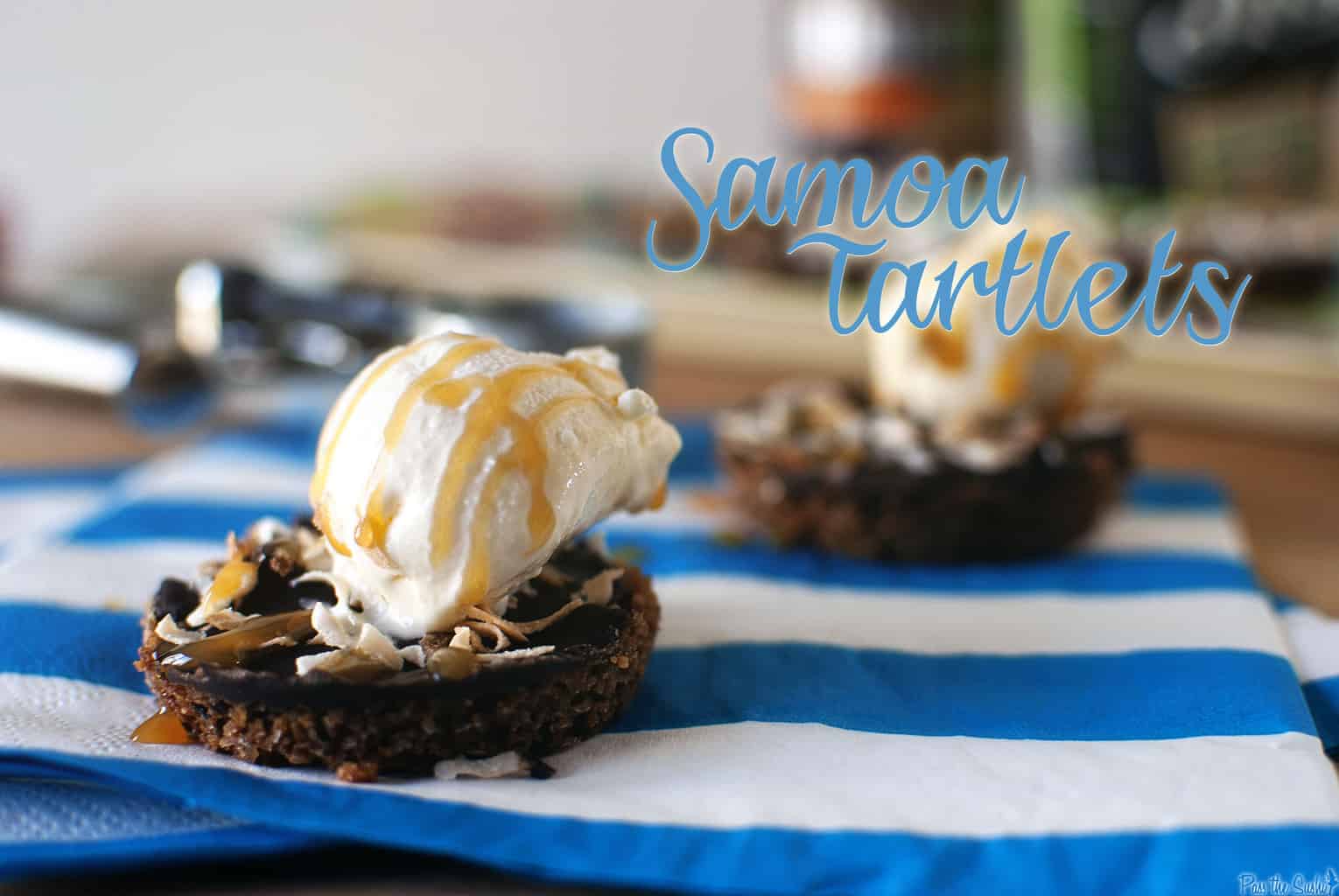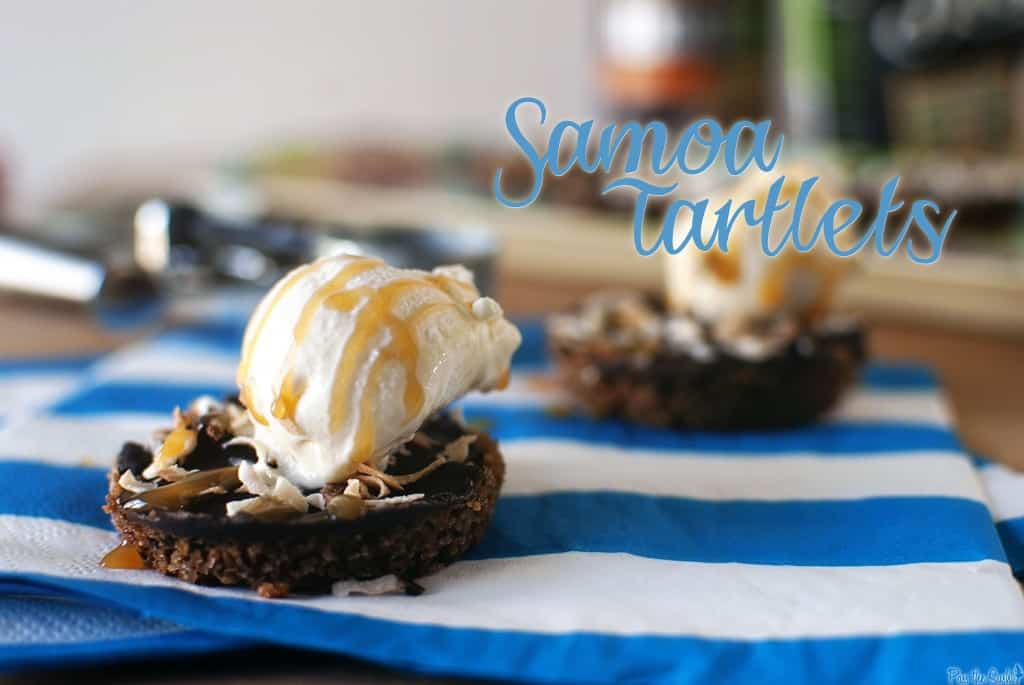 Samoa Tartlets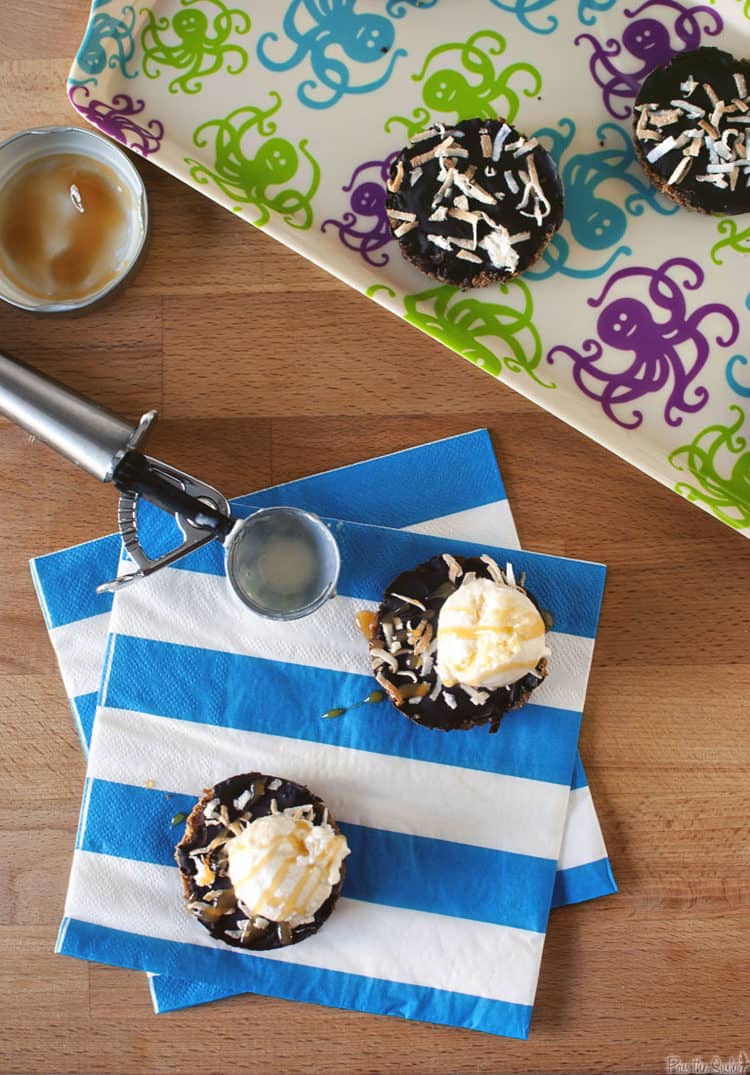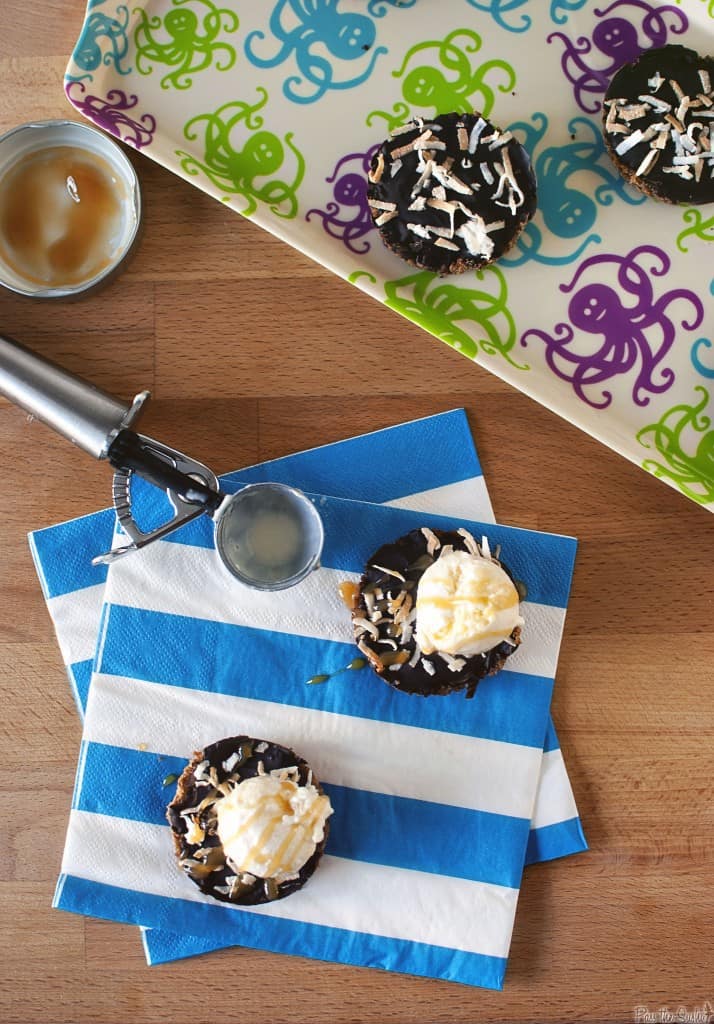 From Food Network Magazine Feb/Mar 2009
Ingredients:
1 cup shredded coconut
3 tbs unsalted butter, cold, cut into small cubes
1/2 cup flour
2 tbs firmly packed light brown sugar
1/4 teas salt
5 oz semisweet chocolate finely chopped
1 quart coconut ice cream*
3/4 cup dulce de leche or caramel topping*
Preparation:
Preheat oven to 350 degrees F and line a baking sheet with aluminium foil. Spread coconut evenly over baking sheet and bake for 5-10 minutes until toasted, stirring halfway through. Leave oven on at 350 and set coconut aside to cool.
Grease a 12 cup muffin tin with butter or baking spray.
Pulse flour, 1/4 cup toasted coconut, brown sugar, and salt together in a food processor until blended. Add the cold butter and pule until the mixture resembles wet sand with pea sized pieces, about 5 times. Divide mixture evenly between muffin in and press to make even rounds. Bake until crusts are golden, 15-17 minutes.
Remove pan from oven and sprinkle the chocolate evenly over each crust. Turn the oven off and return the pan to the oven to melt the chocolate; about 4 minutes. (I had to use a spoon to swirl the chocolate to make an even layer over the crust as my finely chopped chocolate just kind of melted into little lumps). Sprinkle each crust with remaining coconut. Let the pan cool slightly and place in the freezer to set, about 15 minutes.
With a thin spatula (or a pairing knife), gently remove crusts from the muffin pan. Top with a small scoop of ice cream and drizzle of dulce de leche and garnish with remaining toasted coconut.
*I couldn't find coconut ice cream or dulce de leche so it was a simple vanilla and caramel ice cream topping for the win.