Boy, are you in for a treat today! I just happen to know that at least three other bloggers with delicate desserts posted today that are also offering the same cookbook I am as a giveaway in their posts today. And everyone's creations look amazing. So before you fire up the grill for your Memorial Day celebrations, take a moment to sit back and think about dessert. Check out Katrina, Rachel, and Cassie's sites today for their take on SprinkleBakes as well!
Now on to the review.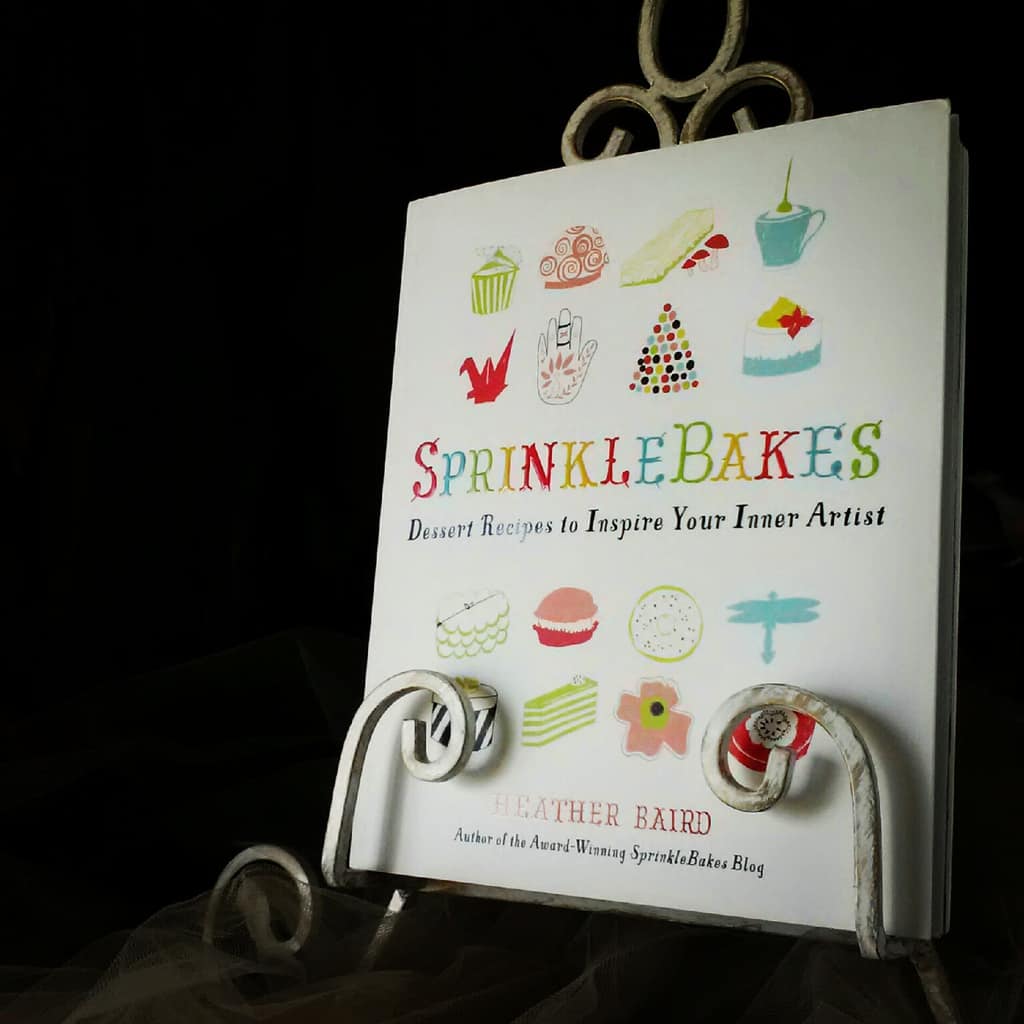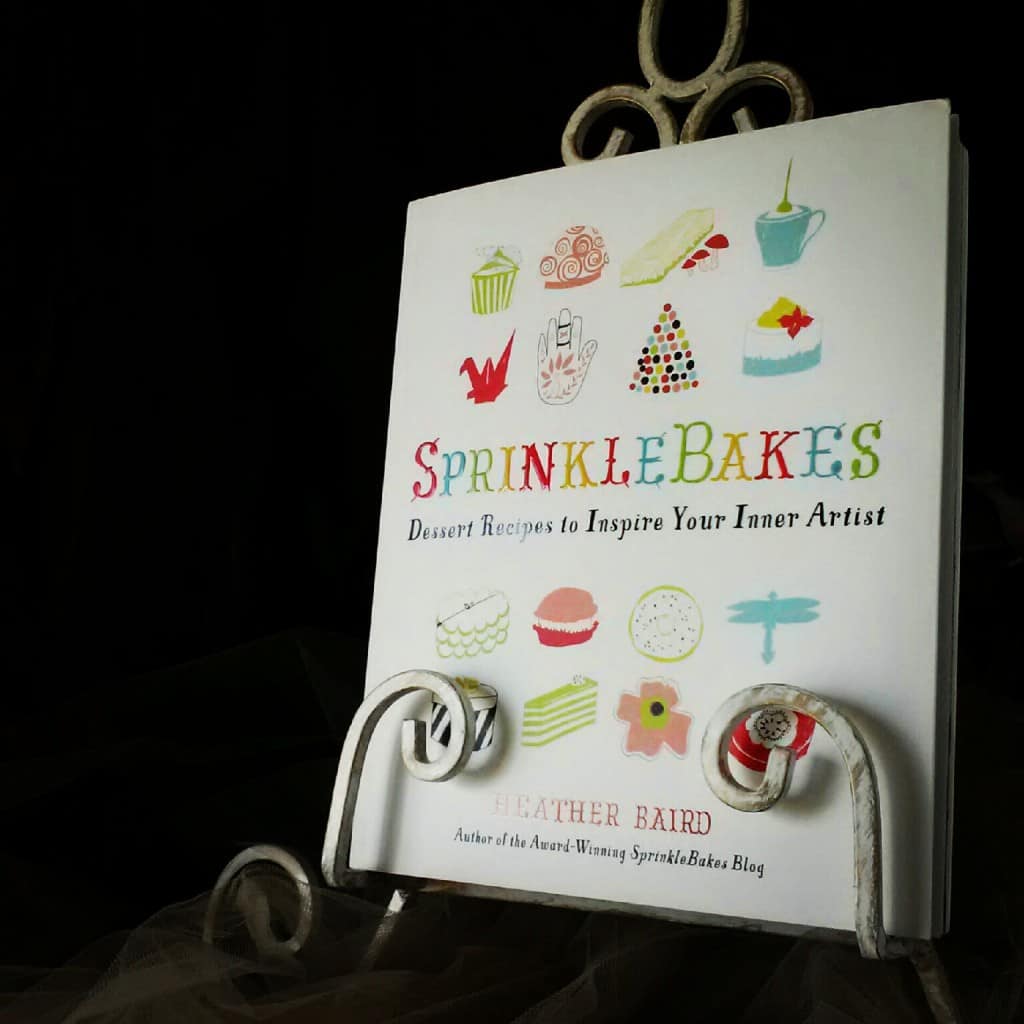 SpinkleBakes is the much anticipated cook book from Heather Baird, the classy hostess of SpinkleBakes.com. Her insane talent has razzled and dazzled those of us in the food blog world since 2009 with amazing photos and award worthy recipes. Heather's over the top creations are highlighted on her simple and inviting website and now collected into a soft bound easily read cookbook.
Technical Level: SprinkleBakes has a little something for everyone, as stated in the introduction. There are recipes to pull out your inner artist and recipes that will help new bakers get a feel for their way around a kitchen. At first glance, the photography could ward off a novice chef - because each of the desserts looks intricate, complicated, and too delicate to touch. But after a little reading, you will see that the recipes are broken down into steps and that if you lack a proper paper doily to dust the top of your cheesecakes, your guests won't notice any way.
Graphic Design: The layout and design of SprinkleBakes is clean and easy on the eyed with short introductions divided from the recipes and ingredient list by bold lines.  For every recipe there are step by step photographs that explain the intricacies - which help a lot when you are test a recipe for the first time. Without a finished product and a bit of a guide, how are you supposed to know if you have done it correctly?  On top of everything, I really like the bold font choice used to title every recipe. Its sharp and clean and this font junkie is looking for something similar right this moment.
Recipe Quality: After making the Grasshopper pies, I was filled with regret. I was prepared for something a little more, but the recipe was quiet frankly, very simple. Now, there is NOTHING wrong with this, other than that I was ready to get my bake on! Some of the other recipes involved more steps, more experience and more time in the kitchen (something I needed that day). Overall though, the recipes are great and I am eyeing up some cupcakes next!
Personality: Where SprinkleBakes does not read as the most personality infused book, the recipes speak for themselves. From the Anatomical Heart Cake that looks rather disturbing to the plaid sweater cookies, Heather has left her mark all over this one.
Why I'd Buy: Honestly, had I not been given the opportunity to flip through this book and the deadline to post it (by the other bloggers in the group so we could tag team ya) I probably would not have given this book the time it deserved. When I first flipped through, I just couldn't fathom the time and attention span some of these desserts would require for me to pull off. That, and well, I'm just simple not the crafty decorating type. I want to eat my cake. After some moments and a little bonding, I think this cook book is awesome. The desserts are not out of my league and I think I would be able to tackle them quite well, though, I still have a long way to go before they look as flawless as their masters. So, buy this book because you need to jazz up your baking, dress up your book shelf or just like to drool over outstanding desserts.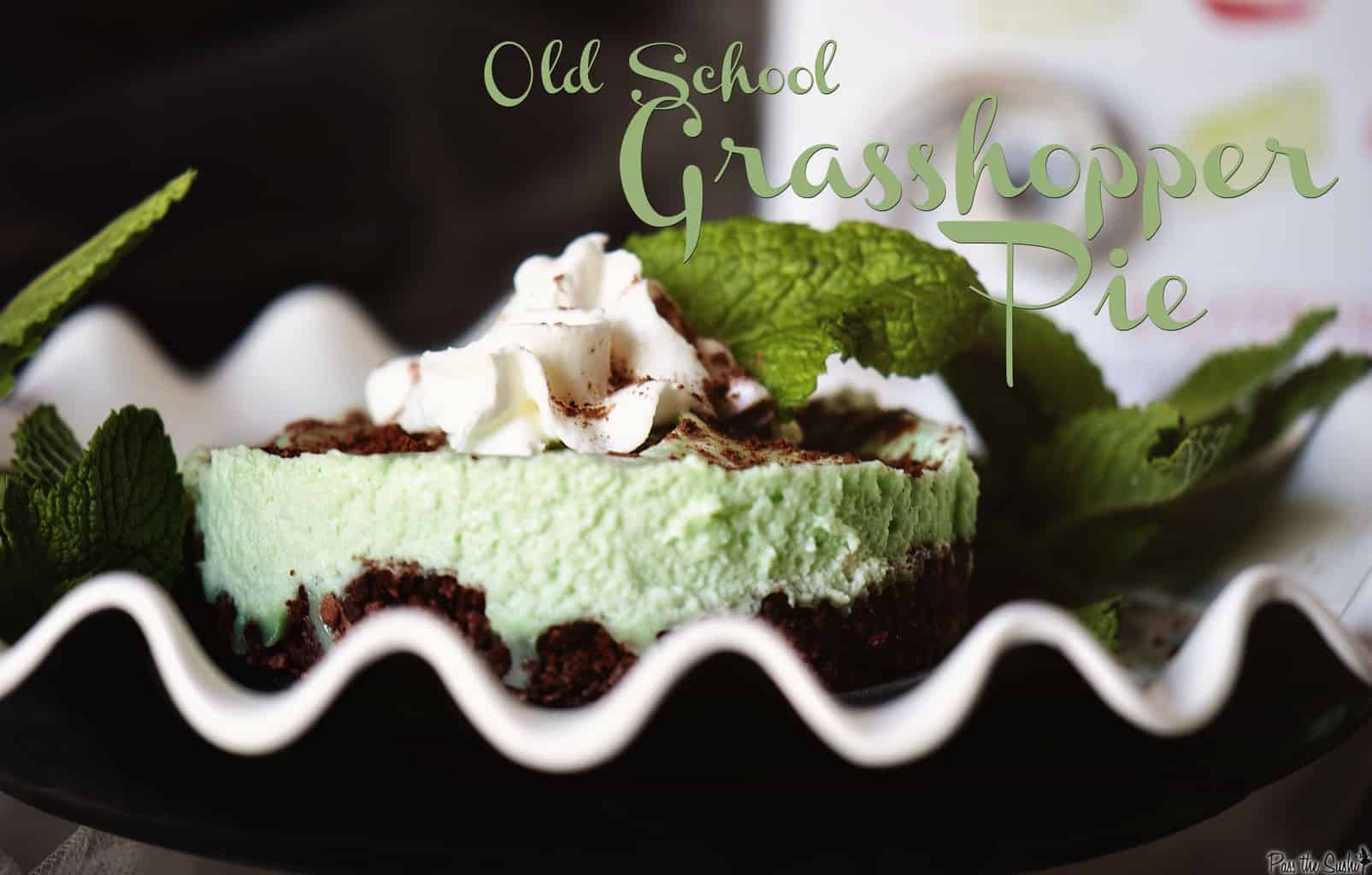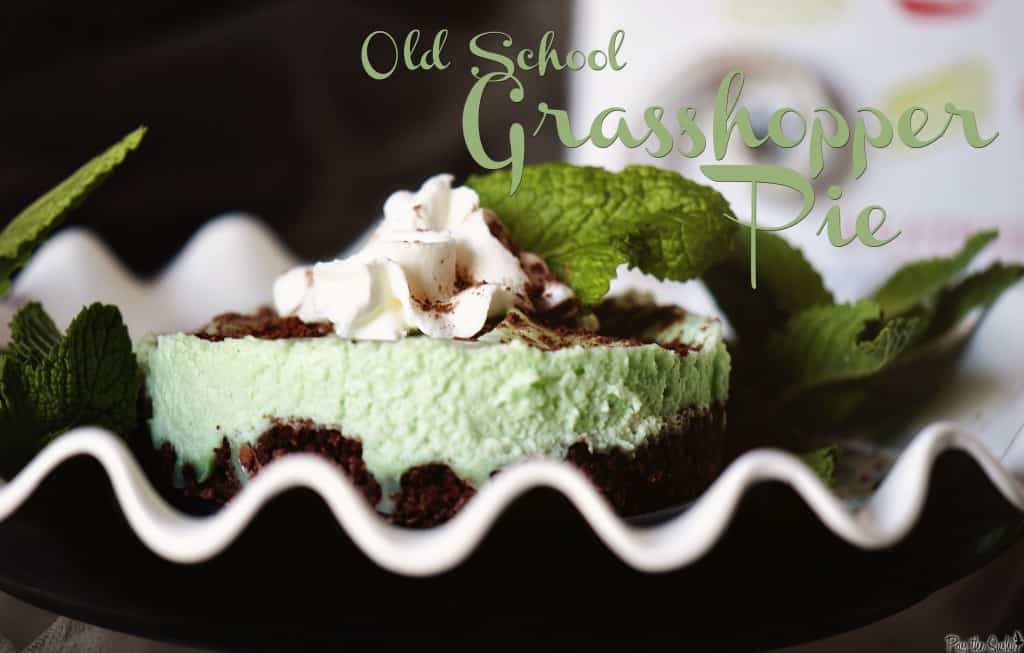 Grasshopper Pie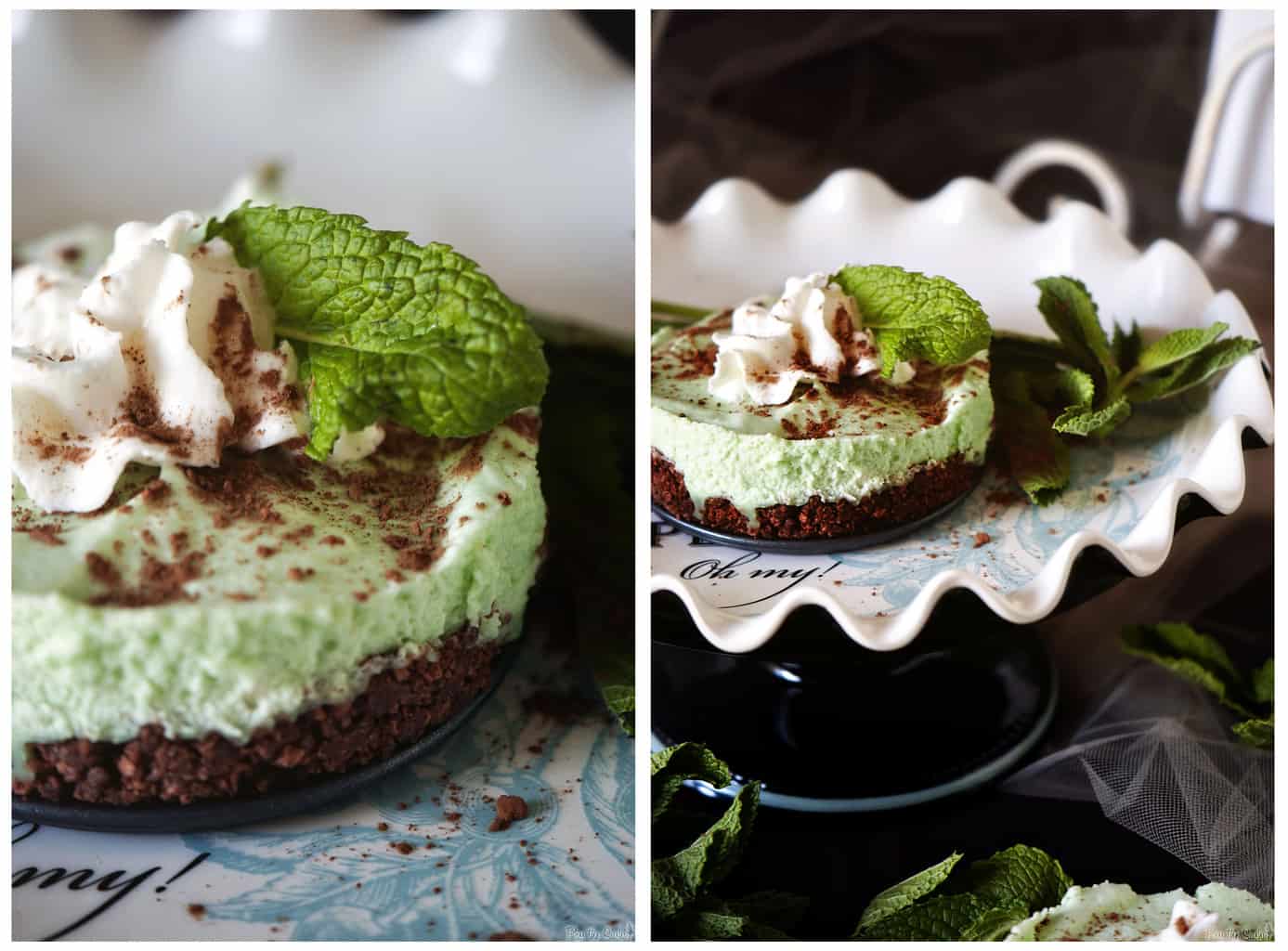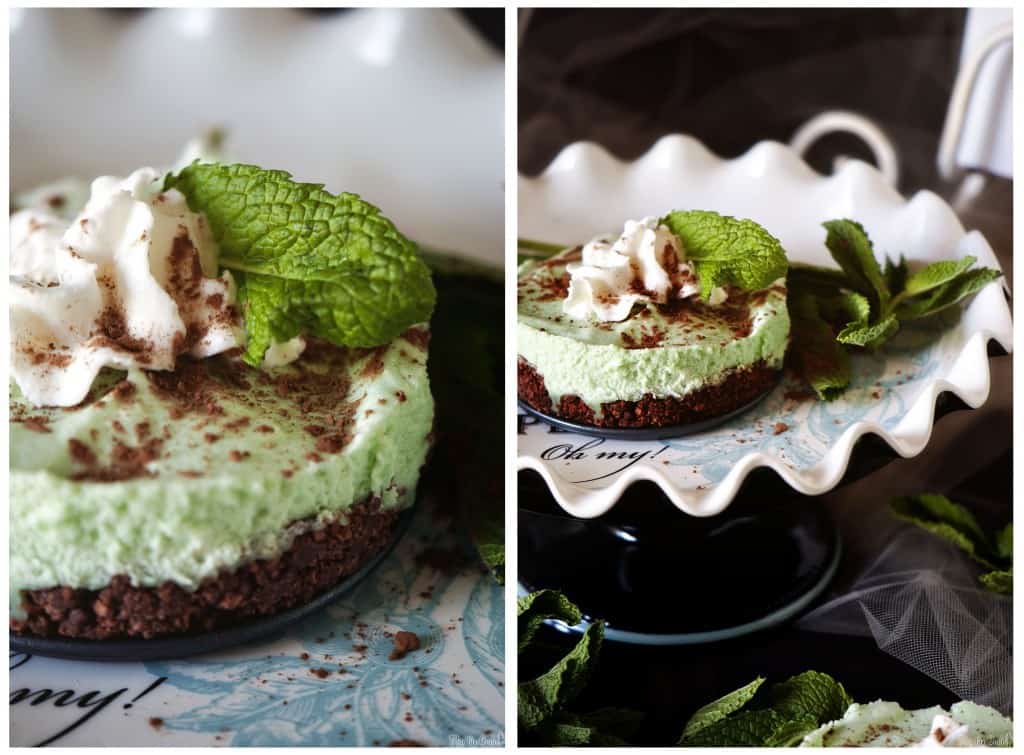 From SprinkleBakes
Ingredients:
For the Crust:

For the Filling:1 ½ cups chocolate cookie crumbs, like Nabisco Wafers
5 tbs butter, melted and cooled
1 cup heavy whipping cream
25 large marshmallows
2 tbs creme de menthe
1 tbs creme de cacao
For the Whipped Creme Topping:
1 cup heavy whipping cream
5 tbs superfine sugar
Cocoa powder for dusting
Preparation:
Make the Crust:
Using your fingers or a fork, in a small bowl, mix the cookie crumbs and butter. Press the cookie mixture into the bottom of a 9-inch pie plate, pastry rings lined with plastic wrap, or springform pans.
Make the Filling:
In the bowl of your electric mixer, fitted with the whisk attachment, whisk the cream into stiff peaks.
Microwave the marshmallows in a large heatproof bowl for 45 seconds, or until they have puffed up considerably. Remove from microwave and stir until the marshmallows have melted completely. Stir the creme de menth and creme de cacao into the marshmallows until the mixture is smooth.  Let sit until cool, or room temperature.
Gently fold the whipped cream into the marshmallow mixture.
When the whipped cream is completely incorporated , evenly spoon the mixture into prepared pie dish. Smooth surface with an offset spatula. Refrigerate until set, about 1 hour.
Make the Whipped Cream Topping:
Place the heavy cream in a large bowl and beat with a hand mixer, or in the bowl of your stand mixer with the whisk attachment, until soft peaks form.
Gradually add the sugar and whip until peaks have become stiff.
Transfer to a pastry bag fitted with a small star tip and pipe dollops onto the pie. Lightly dust with cocoa powder and serve.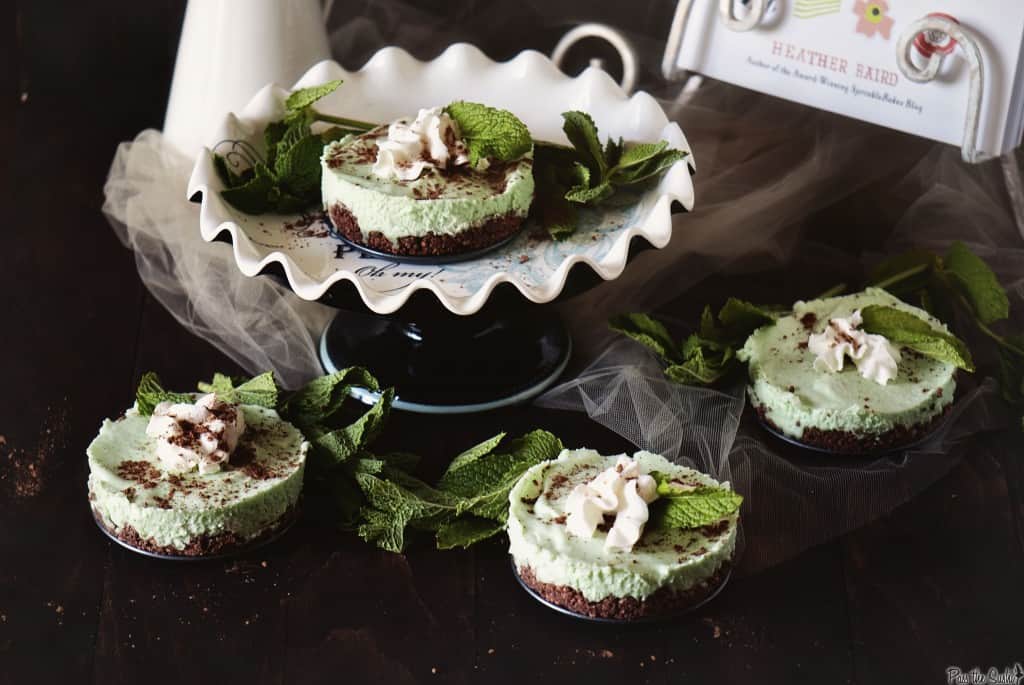 To enter to win a copy of SprinkleBakes
Leave a comment here telling me you the fanciest dessert you have ever made or eaten.

Earn Extra Points by doing the following and leaving me a comment saying you have:
Following Pass the Sushi on Facebook 
Joining the Email Subscription
Following Pass the Sushi on Twitter
Tweeting about this giveaway including @passthesushi
Subscribing to my RSS Feed
Give this post a thumbs up with StumbleUpon!
Google +ing this post
Pinning this post
Entrees accepted through midnight Thursday May 31st 2012.
For more chances to win yourself a sweet copy of Sprinkle Bakes check out the other bloggers participating in today's giveaway!