Let's take a moment to discuss the art of the U-turn. U-turns should be a fundamental part of driver's education in which it is explained and practiced, that on occasion, if one has missed their destination or proper road, that they can, at a safer point further down the road for themselves and other vehicles around them, make a 180 degree turn to then head back to that which is was they missed.
I think America has forgotten the art of the U-turn. Instead, people will now dart across 4 lanes of on coming traffic just to be in the turn lane they missed and could have safely moved passed and corrected at a later moment with a proper u-turn. Today, for example, I watched a vehicle throw itself into reverse on a stretch of heavily traveled interstate and travel in reverse over 500 feet to the previous intersection. Had they preformed a proper u-turn, the option to head back that way they needed to be was only 200 feet in front of them when they first decided to drive backwards, at an intersection with protective lights to dictate who should be traveling through the intersection when. A much safer alternative then the steps taken to correct their error.
U-turns are a basic option, and yet daily I see the most out outrageous alternatives. Really, what I'm trying to say, is that I see some craziness every day on my way to work. Lots of craziness. And that if people just thought things through, instead of checking their text messages, they would realize that u-turns are a possibility.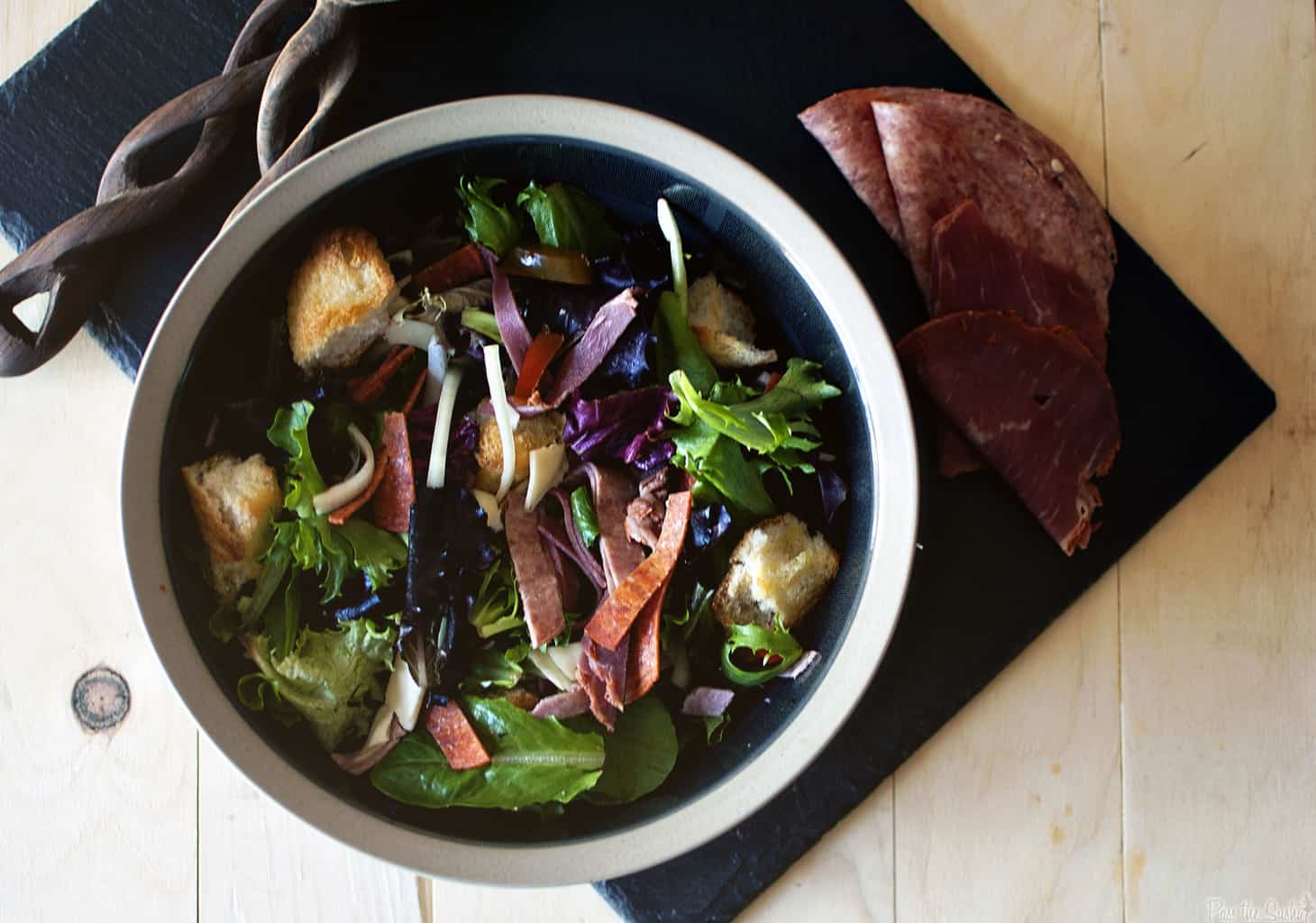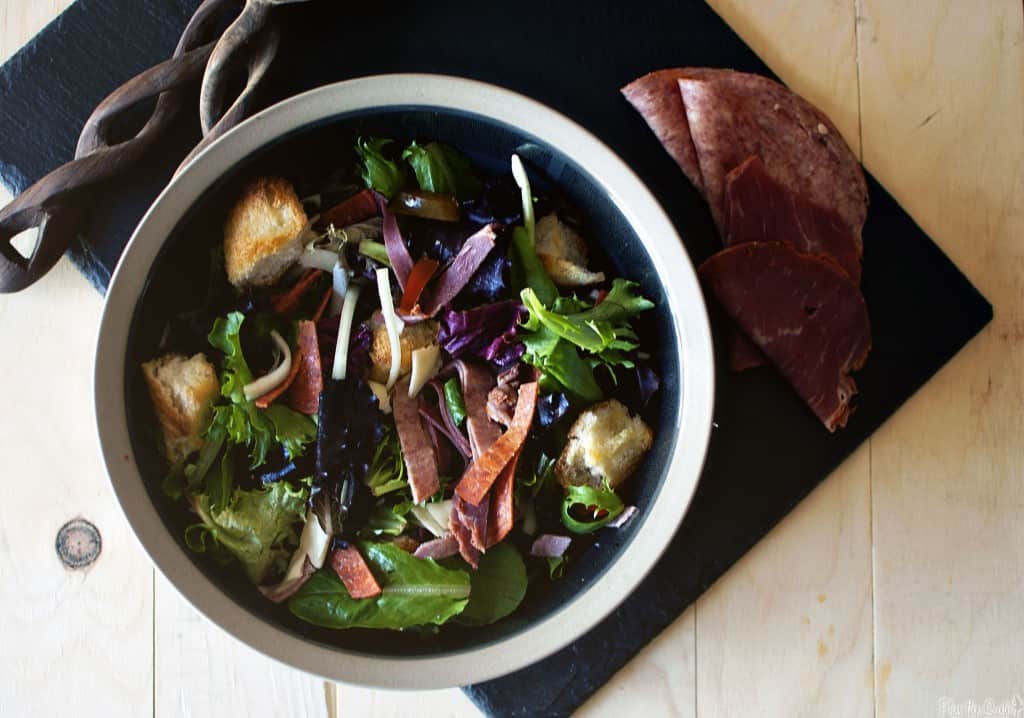 Italian Hoagie Salad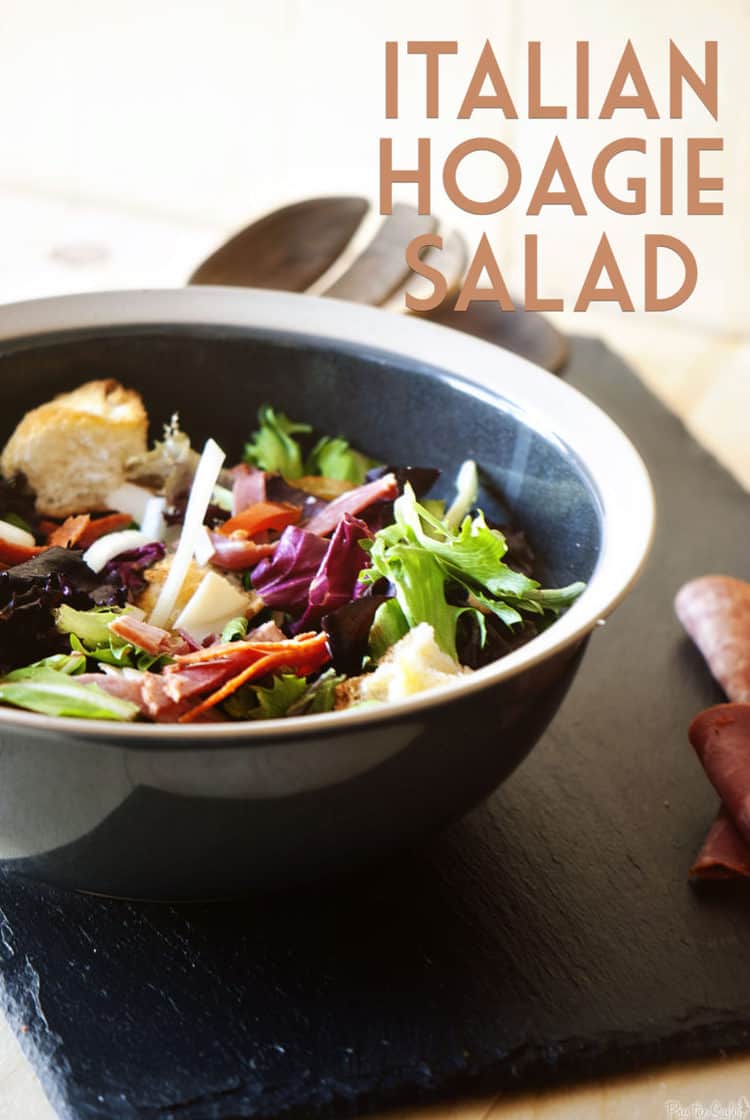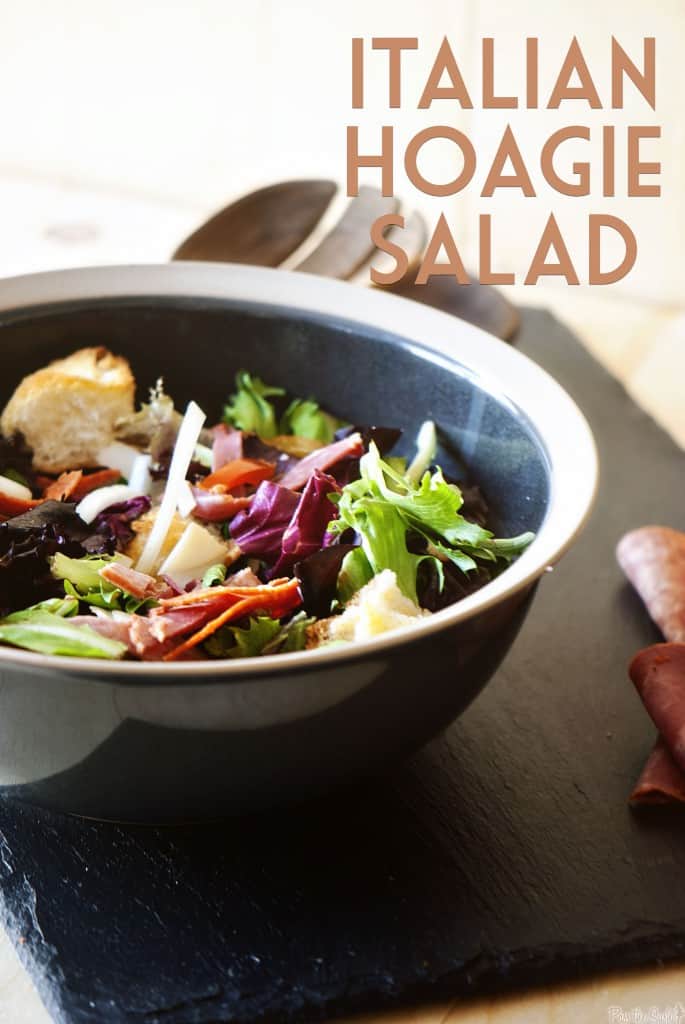 from Food Network Magazine Jan/Feb 2012
Ingredients
3 cups bread cubes
2 tbs extra-virgin olive oil
2 1/3 cups giardiniera (Italian pickled vegetables), drained and chopped, plus 2 tablespoons brine from the jar
3/4 cup fresh basil leaves, torn
1/2 cup sliced pitted olives (black and green)
1/2 cup chopped jarred Peppadew peppers
1 large head romaine lettuce, shredded
2 oz sliced mortadella, cut into thin strips
2 oz sliced prosciutto, cut into thin strips
1 oz sliced capicola, cut into thin strips
1 oz sliced Genoa salami or hot soppressata, cut into thin strips
1 2-oz piece aged provolone, shaved with a vegetable peeler
Preparation:
Line a baking sheet with aluminium foil and preheat an oven to 400 degrees F. Toss the bread crumbs with 1 tbs olive oil and spread evenly on prepared sheet. Bake, 8-10 minutes tossing occasionally. Set aside.
In a large bowl, toss the giardiniera with the basil, olives, peppers, romaine, meats and cheese. Sprinkle with remaining 1 tbs oil and let sit about 20 minutes to let the flavors mingle.
When ready to serve, add the croutons and toss.
*Use what meats are available at your local deli. You can substitute the selection in this salad for just about anything.
Clearly I am mentally wiped if u-turns are the best rant I can come up with. 😉