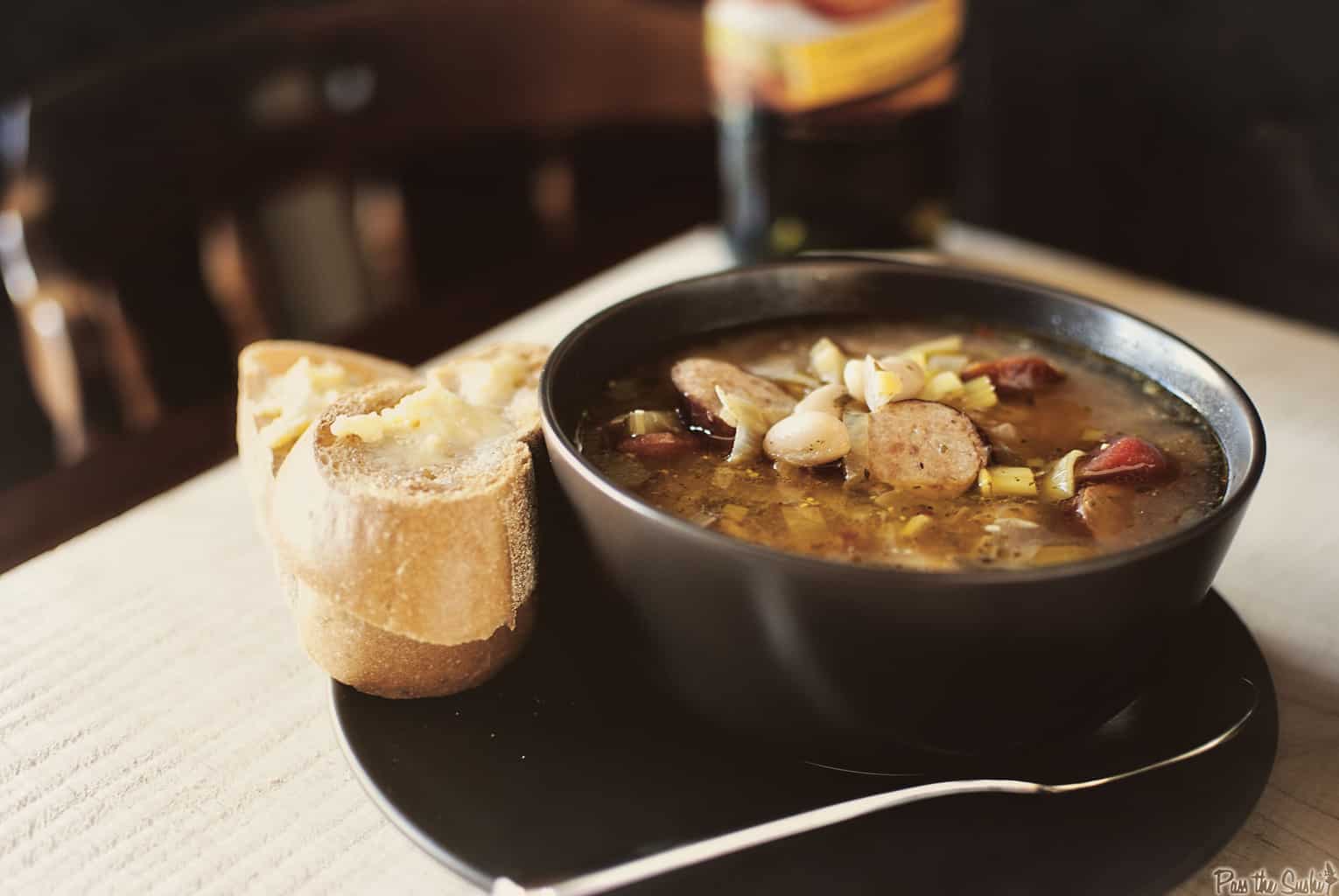 Did anyone else see that whirlwind of craziness that just passed through this weekend? I'm pretty sure I have a weeks worth of scrubbing to do before I can even think about bringing out the holiday boxes. Part of me really wishes I could skip the cleaning part and just throw glitter all over everything. To top it off, I decided that traveling to Mixed this next weekend would be just the pre-holiday why-am-I-not-planning-or-checking-lists-twice kind of stress inducer relief I needed. No really, I'm excited to go. The drive through Virginia alone will me me super happy.
I hope you all had a much more relaxed Thanksgiving weekend and shopped, baked, or snuggled with loved ones. As for me, I'm going to take back my "do nothing Monday" and try to catch up on a little blog loving today. Might even make some cookies.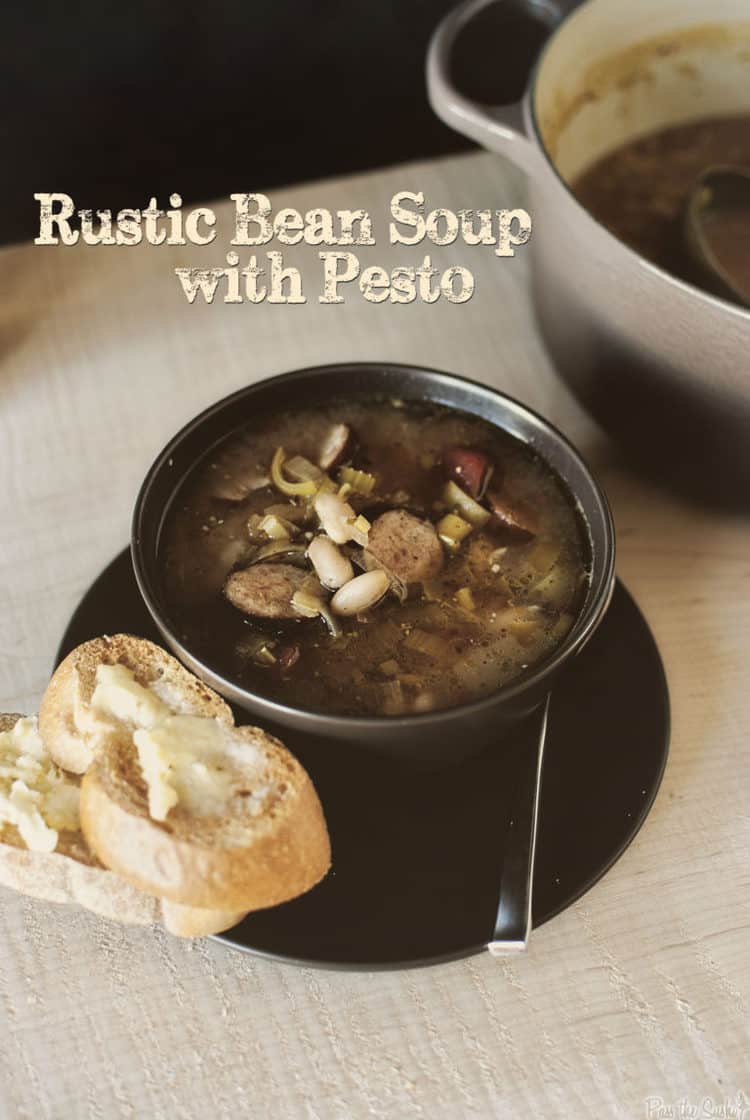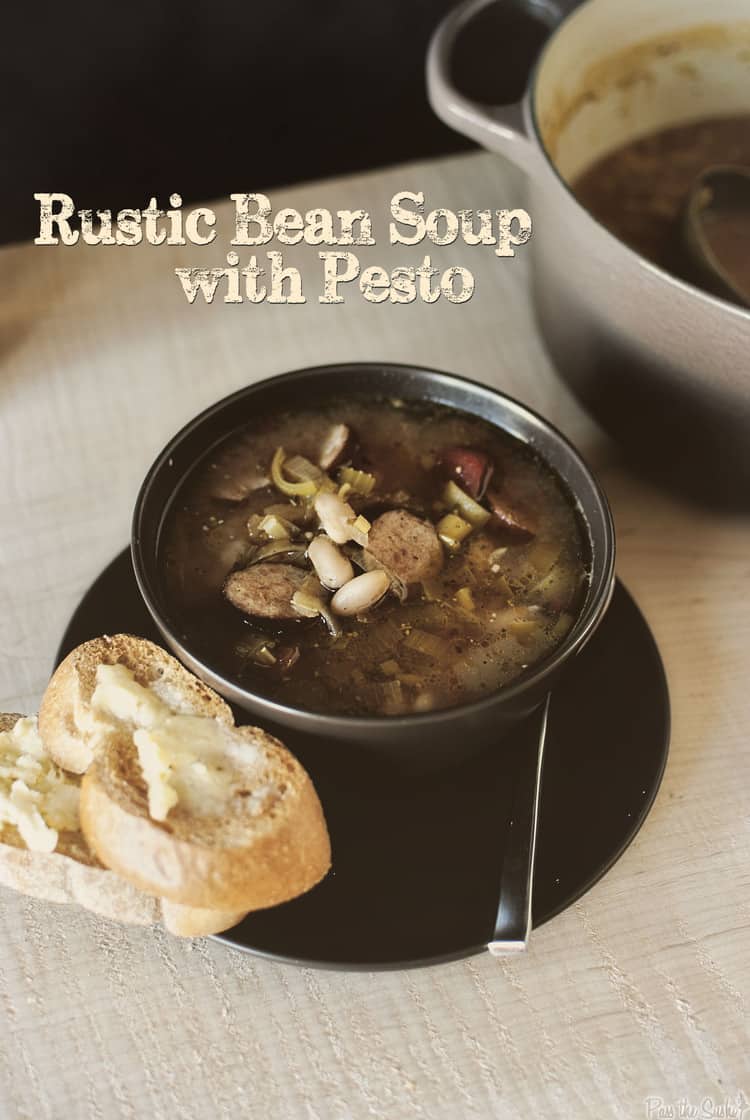 Rustic Bean Soup with Pesto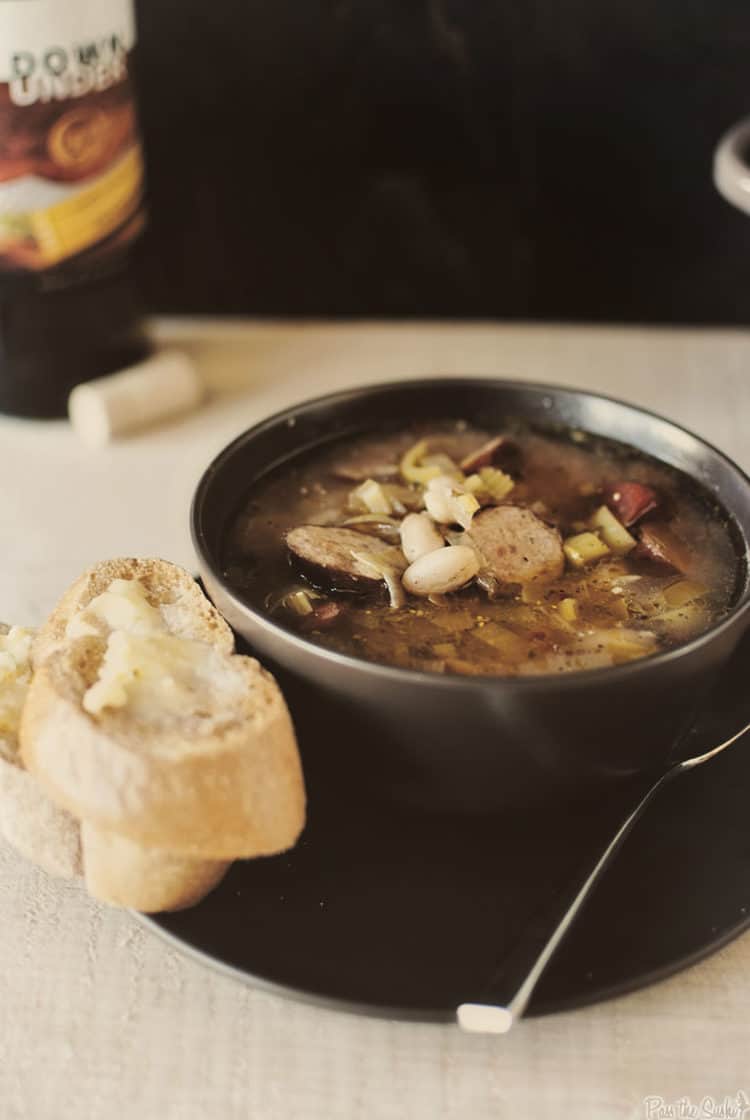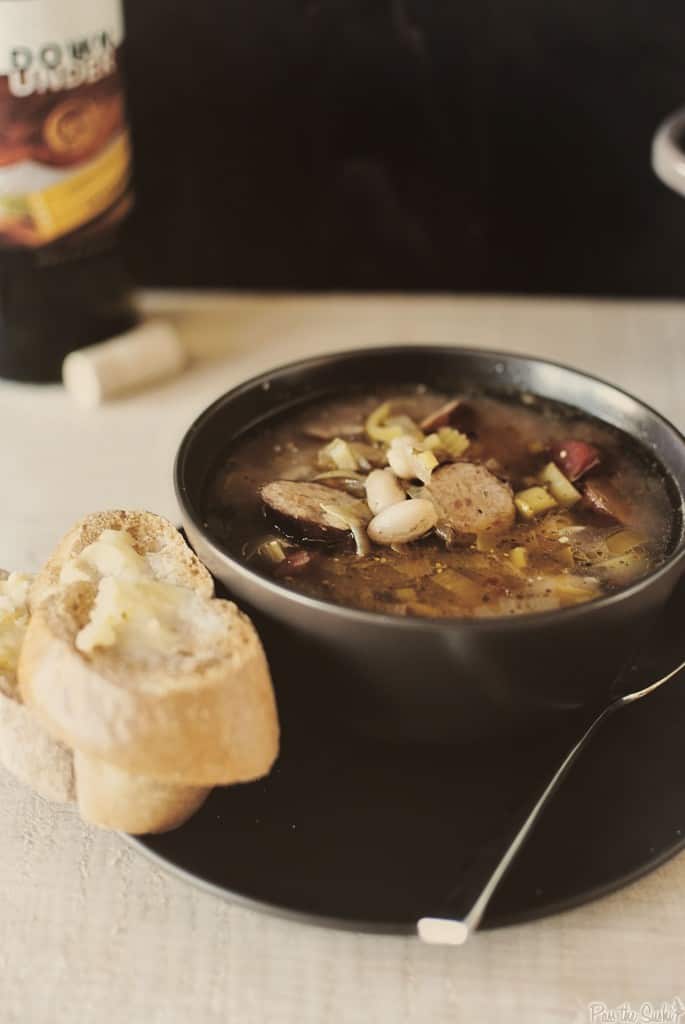 Because it was cold, he was working late, and I had some pesto to use up
Ingredients:
1 teas olive oil
1 onion, chopped
2 celery stalks, chopped
1 leek, chopped
salt and pepper
2 cloves garlic, minced
½ teas red pepper flakes
½ cup white wine
1 14 oz can diced tomatoes
6 cups low sodium chicken broth
1 lb cooked chicken sausage, sliced
2 15 oz cans cannellini beans, drained and rinsed
 ½ cup fresh pesto
Preparation:
Heat olive oil in a large dutch oven over medium-high heat. Saute onion, celery, and leek for 5 minutes. Season with salt and pepper. Add garlic and red pepper flakes and cook 30 seconds. Pour in the white wine and scrape up any browned bits. Add the diced tomatoes and chicken broth. Bring to a boil. Stir in chicken sausage and cannellini beans. Reduce heat to low and cook 30 minutes until heated through. Stir in pesto.
Ladle into bowls and serve with extra pesto and parmesan cheese.