Ribeye steak is delicious on its own, but when it's flavored with fresh rosemary and grilled to perfection, this tender cut of beef becomes a masterpiece for dinner!
Have you guys seen that new TV show, New Girl? It stars Zooey Deschanel who is a recently dumped girl trying to break free from her model friends and start fresh (though, it seems like they are still friends, she just didn't want to live with her anymore). I watched the first episode the other night and actually found myself laughing out load. Sadly, because if you ever wanted to know what I am really like in my own kitchen, Zooey's character Jess is probably about as close as you will ever get to an on screen interpretation.
Where I would never find myself sobbing and watching a 6 day marathon of Dirty Dancing, I am totally a nerd who doesn't know how to dress herself and can't smile on command for the life of me. I was even trying to deny some similarities the other day to my co-worker when I realized that I had indeed announced that I made up a new jingle on the way to work – so yeah, I even sing to myself…
I would like to hope that I am more a cross between the host of Bitchin' Kitchen and The New Girl in my own mind with far worse a potty mouth and not nearly as stylized for the screen.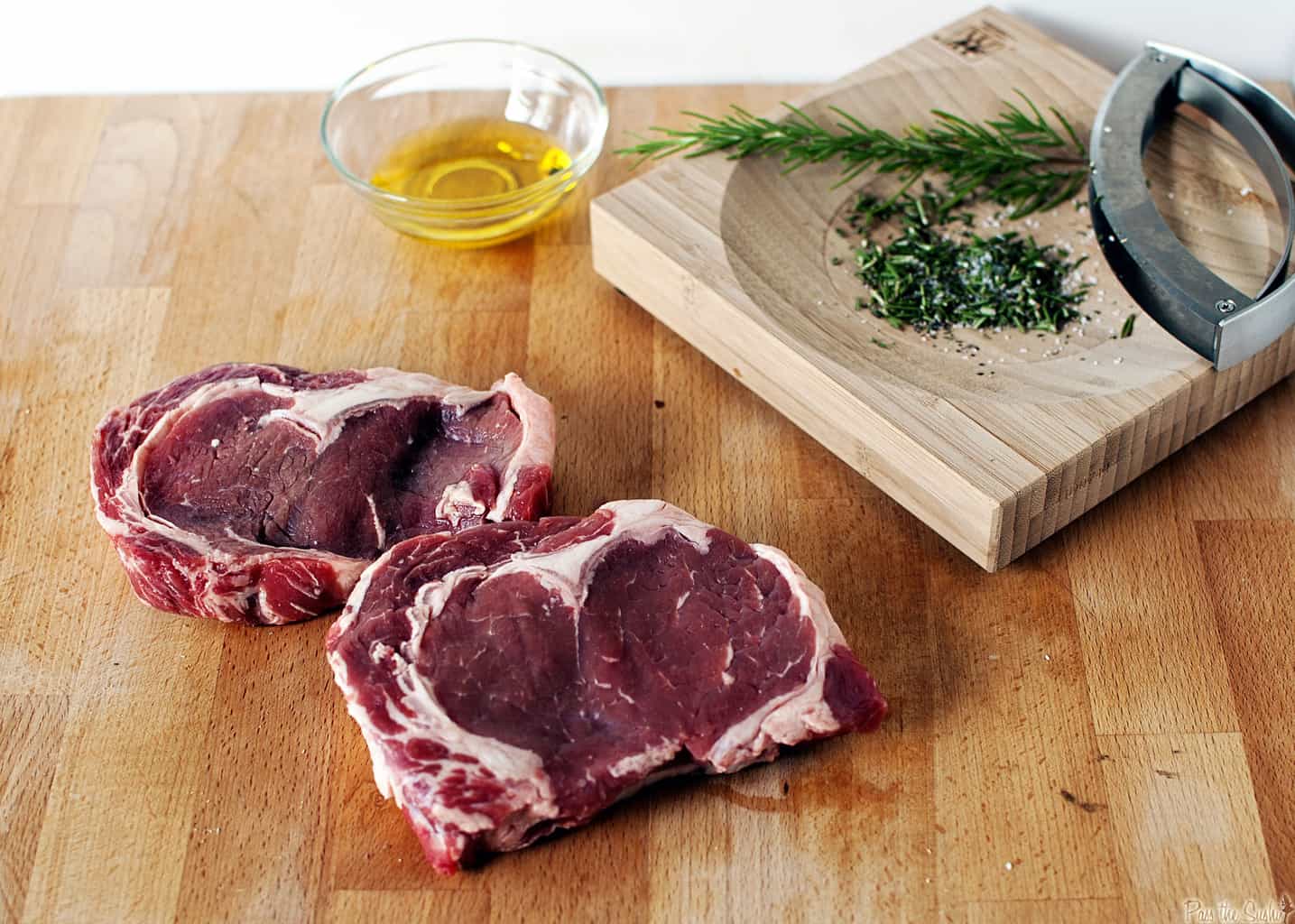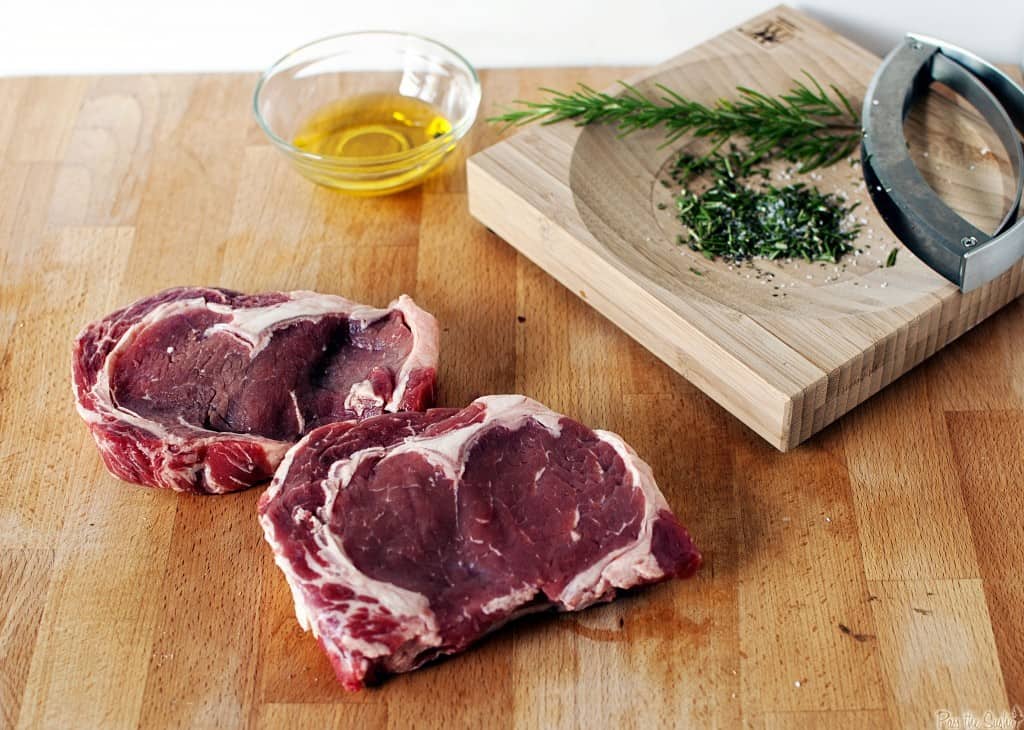 Now, off to be the grill master for a delicious rosemary ribeye steak.
Rosemary Ribeye Steak
from BHG Grill It! Summer 2011 (2nd printing)
Ingredients:
2 bone in ribeye steaks, cut 1 to 1 1/4 inch thick
1 tbs olive oil
1 tbs finely snipped fresh rosemary
3/4 teas kosher salt
1/2 teas freshly ground black pepper
Preparation:
Trim fat from steals. Brush steaks with oil. In a small bowl, combine the 1 tbs rosemary, salt and pepper. Sprinkle over both sides of the steaks and rub in with your fingers. Cover and marinate at room temperature for 30 minutes.
For a charcoal grill, grill steaks on the rack of an uncovered grill, directly over medium coals to desired doneness, turning once halfway through grilling. Allow 10 to 14 minutes for medium-rare or 12 to 1 for medium.
For a gas grill, preheat grill. Reduce heat to medium. Place steaks on grill rack over heat. Cover and grill as above. Let stand 5 minutes.
Grilled Bread Salad
Ingredients:
1/2 cup extra virgin olive oil
1/4 cup red wine vinegar
1 teas honey
1/4 teas salt
1/4 teas ground black pepper
2 ears fresh sweet corn, husks and silks removed
3 1/4 inch thick slices red onion
3 1/2 inch thick slices Italian bread
4 cups spinach (or baby arugula)
1 cup cherry tomatoes, halved
Preparation:
For dressing, in a screw-top jar combine 1/4 cup of the oil, the vinegar, honey, salt and pepper. Cover and shake well; set aside. Generously brush all sides of con, onion, and bread slices with remaining olive oil.
For a charcoal grill, place the corn on the rack of an uncovered grill directly over medium coals. Grill for 15 to 20 minutes or until corn is tender, turning occasionally to brown evenly. Add onion slices to the grill rack for the last 10 minutes of grilling or until browned and tender, turning once. Add bread slices to the grill rack the last 3 minutes of grilling or until toasted, turning once.
For a gas grill, preheat grill. Reduce heat to medium. Add corn, onion slices, and bread slices to grill rack. Cover and grill as above.
In a large bowl, toss together the spinach and tomatoes. Remove the corn from the cob and add to mixture. Coarsely chop onion and bread slices; add to spinach mixture. Shake dressing and add to salad; toss to combine.