Meatballs and tender pasta, with the flavors of pizza. This easy, comfort food dinner recipe for Meatballs a la Pizzaiola will become a family favorite! 
The thing about my dad and I is that we kind of grew up together. He was young when he had me and played his hand the best he could. The best part about this (besides having a dad who loved K'nex just as much as me) was that I grew up knowing his friends, who I now consider my friends. They are also somewhat like a pack big brother's who I know I could call on for anything if I needed to.
A few weeks ago, a friend of the family had us all over for dinner. It was kind of a thank you dinner for watching his dog a while back, and kind of just a nice family dinner. It was awesome. Homemade sauce that had been simmering all day, meatballs, sausage and all the fixings. The kind of Sunday meal that I think of when I think of family. We talked, sat on the deck and watched the horses and dog (I saw my first hummingbird!) and just relaxed. Sure, dad was cranky because he was missing the baseball game on the TV, but life goes on.
I decided that these 'Sunday night suppers' shouldn't be so infrequent and that I am just going to start inviting family and friends over more often for supper. Simple as that – until I have to do all the dishes. 😉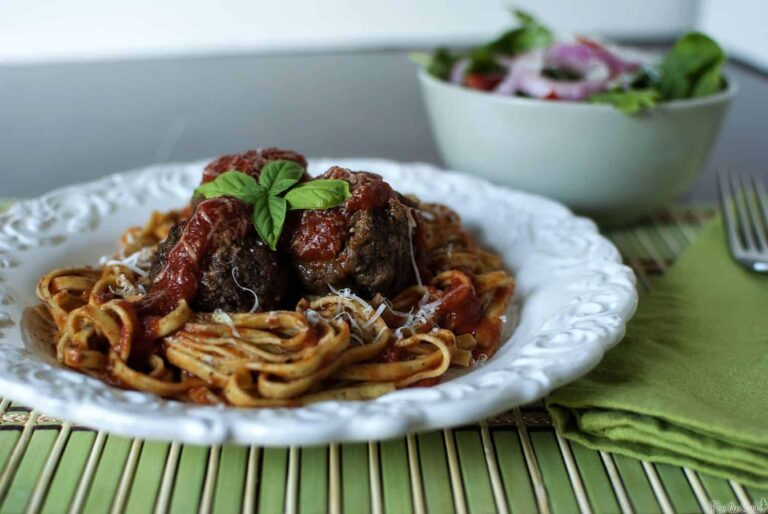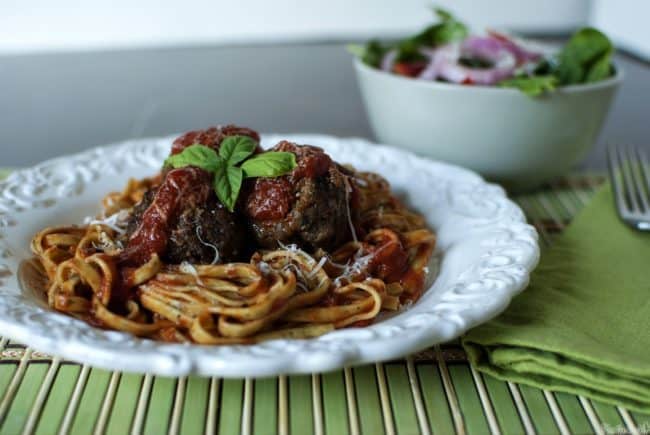 Meatballs a la Pizzaiola
from Food Network Magazine March 2011
Ingredients:
8 ounces smoked mozzarella cheese
2 large shallows, chopped
1/4 cup sun-dried tomatoes in oil, drained
1/3 cup packed fresh basil leaves
1/3 cup shredded mozzarella cheese
1/4 cup grated parmesan cheese
1 tbs tomato paste
3/4 teas red pepper flakes
Kosher salt and freshly ground black pepper
1 1/2 lb ground beef chuck
1 lb ground pork
Olive Oil, for frying
Vegetable oil, for frying
Preparation:
Preheat the oven to 350 degrees F. Dive the smoked mozzarella into 1/2 inch cubes. Set aside.
In a food processor, pulse the shallots, sun-dried tomatoes, basil, shredded mozzarella, parmesan, tomato paste, red pepper flakes, 1 1/2 teas salt and 1/2 teas pepper until blended. Transfer the mixture to a large bowl. add the beef and pork and, using a wooden spoon or clean hands, stir until combined. Form into 1 1/4 to 1 1/2 inch meatballs. Insert smoked mozzarella into the center of each meatball and form the meat around it, enclosing the cheese.
In a large heavy bottomed saucepan, pour equal parts olive oil and vegetable oil to fill the pan halfway. Heat over medium-high heat until a deep-fry thermometer reaches 350 degrees F. In batches, fry meatballs until dark brown, 1 to 2 minutes. Remove and drain on a paper towel-lined plate.
Place the fried meatballs on a foil-lined baking sheet. Put in the oven and bake until cooked through, 10 to 12 minutes. Cool slightly, then serve immediately.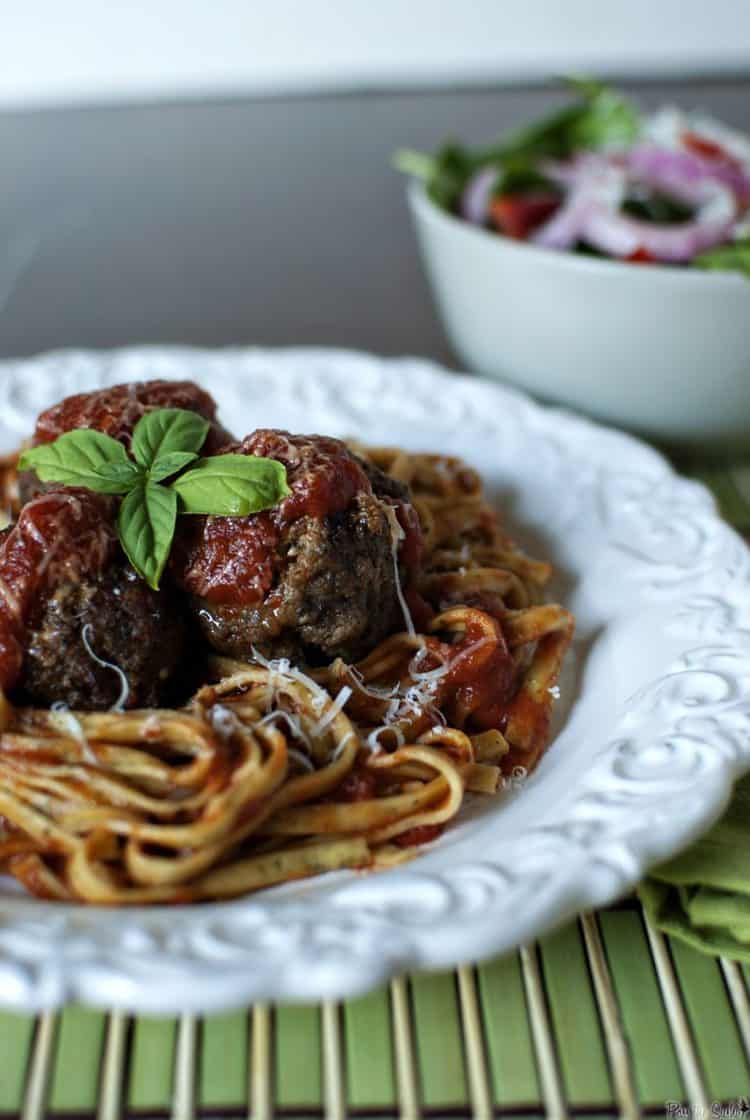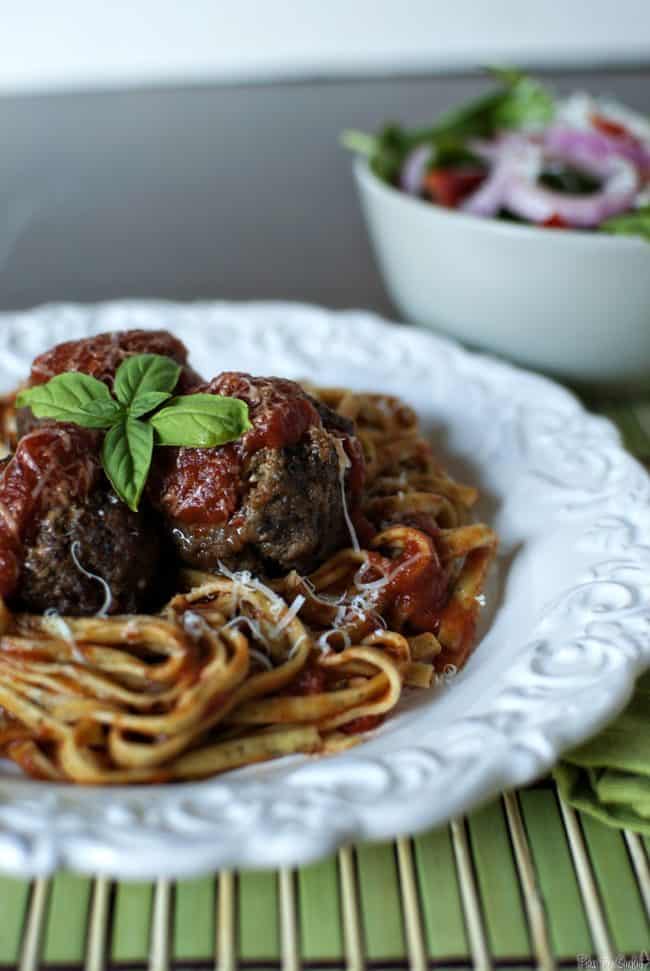 I omitted stuffing the meatballs with cheese (though honestly, I can't remember why) and added some diced pepperoni to the meat mixture.