Curry chicken salad. It's packed with spice and crunch and creaminess. It's one of my favorite quick dinner fixins. Not just any old chicken salad. You'll want this one over and over again.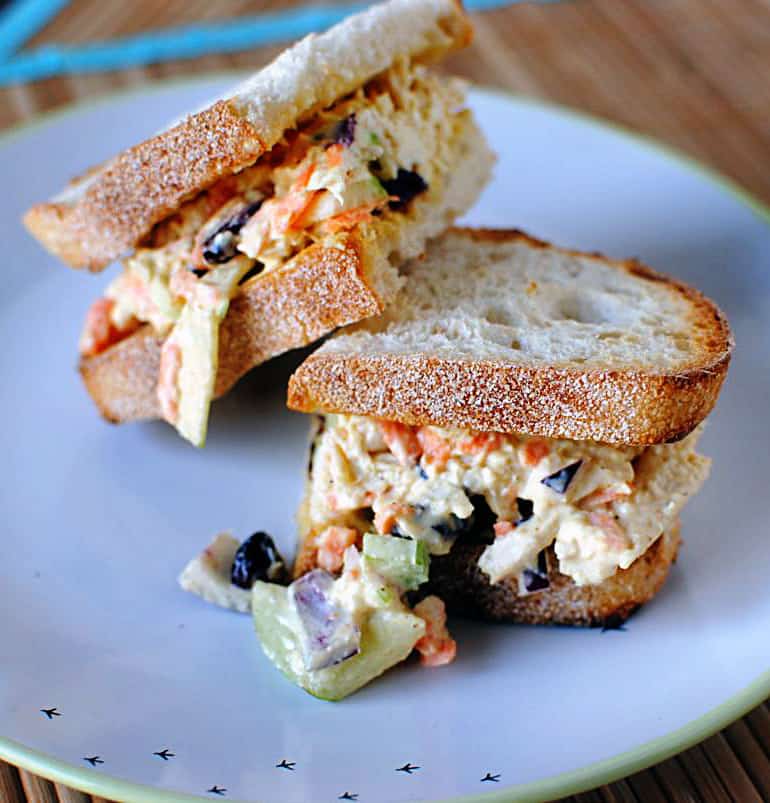 Today is all about building bridges. And getting over them.
I'm not sure how to start today's story so I apologize for any lacking continuity ahead of time.
About a year ago, I received a Facebook message from someone using the pseudonym of a comic book character (clever right, yeah, I know…). It turned out to be an ex-boyfriend seeking out forgiveness for his behavior. This next statement is going to sound harsh, but I really didn't feel anything. No flaming anger, no relief, no gratefulness that he was suddenly aware of his previous behavior. Nothing. Heck,  I didn't even feel he owed me an apology.
Even though he made sure to text me an image of himself (yes, one of those images). To which I replied that he looked liked he had been missing a few meals and that I was headed home to my boyfriend. I reiterated the words 'my boyfriend' several times throughout our brief talk.
I asked how his family was and got the run down on that and what was going on in his life. But I hung up and felt nothing. No rekindled friendship, no hint of any emotion what so ever.
Well, apparently that wasn't mutual because today, I received another message from that same comic character pseudonym that was scathing. Telling me that his whole family hated me and I am the devil. Which contradicted everything he said a year ago, but whatever.
Once again though, I felt nothing. No need to reply or defend myself. No need to be sad. Just nothing. I do though, feel sad for him. Whatever it is he is going through he is clearly in need for some help. I'm just not the person to give it to him.
By the way, the icing on the cake (or why so many of you are wondering how I could possibly be so mean)… We were 12 and 13 when this 'relationship' took place. junior high school, people, over a decade ago!
So my answer to him (and one of my many trademarked sayings) is, "build a bridge – and get over it."
Curry chicken salad is the closest thing I can think of as far as devilish food goes. It is so good but it can't possibly be good for you, all slathered in mayo. I dress my curry chicken salad light and pack it with extras, but really, it can't be good for you.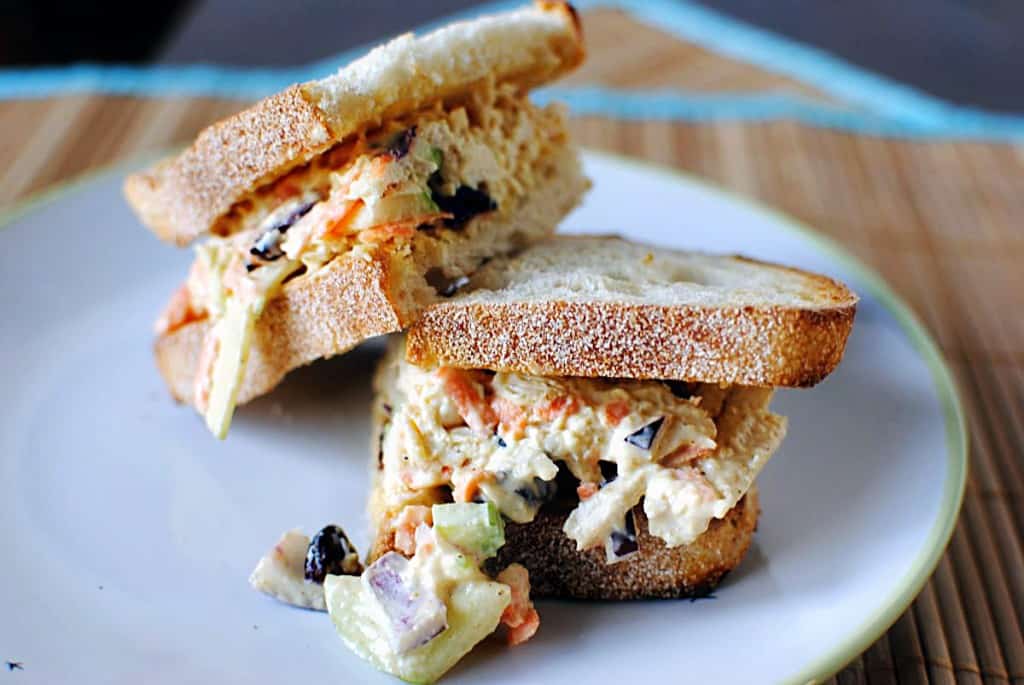 Quick Dinner Fixins: Curry Chicken Salad
Inspired by The Kitchenarian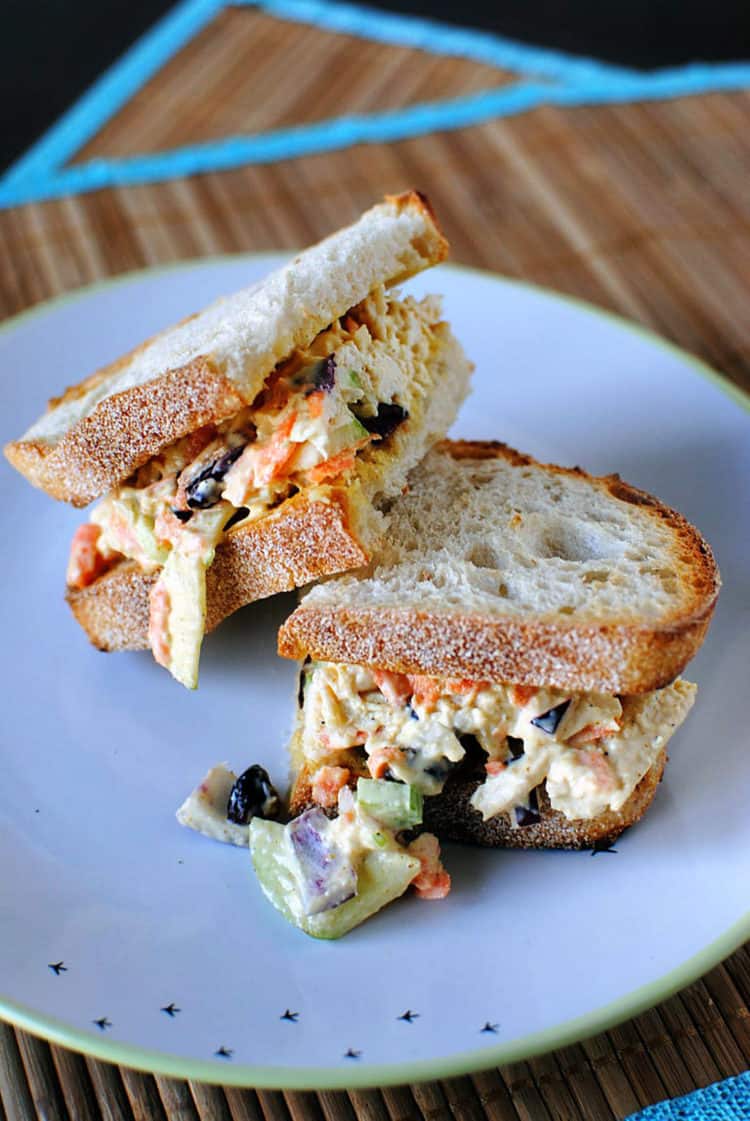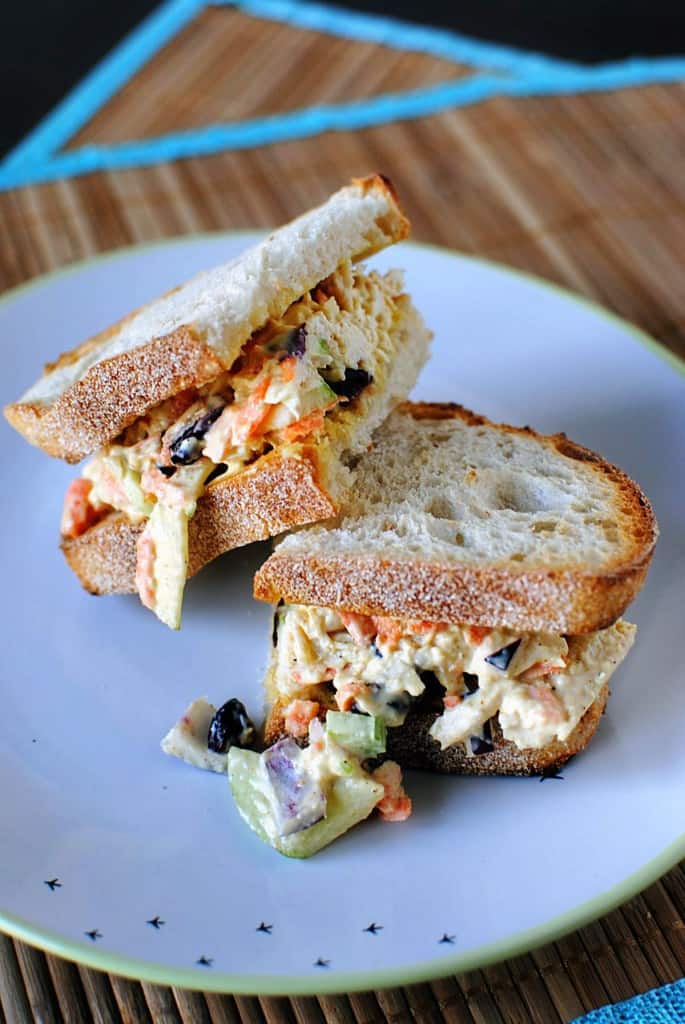 Ingredients:
1 ½ pounds cooked chicken, shredded
1/2 cup mayonnaise
1/2 cup sour cream
2 teas curry powder
1/4 teas ground ginger
1 tablespoon fresh squeezed lime juice
1 teaspoon organic honey
1/2  medium red onion, finely diced
1 cup dried cranberries
1/2 stalk celery, diced
1/2 an apple, chopped (I used granny smith)
1/2 a carrot, grated
S&P to taste
Preparation:
Combine mayonnaise, sour cream, curry powder, ginger, lime and honey. Test to see if the flavors are to your liking. Adjust if needed. Add the chicken, onion, cranberries, celery, apple, and carrot. Season with salt and pepper. Serve with a hearty bread or with crackers.
Hell, grab a fork and dig in if you are feeling indulgent. 😀