Let me introduce you to my secret: Silhouette Graphic, my side project and baby. A web/graphic design business for small businesses and bloggers.
A few posts ago, I mentioned that I had something in the works that I had been holding out on telling you. Really, that was only partially true. Some people already knew, while other's had no idea, but thanks to a little nudge from Chef Dennisa while back and some changes, I decided it was time to let the cat out of the bag.

I have been designing web sites for 4 or 5 years now but never really perused it as a career path. Recently some things have changed and I have been taking on more clients and am excited to continue to grow.With more and more emails rolling in, I figured it was about darned time to make some things official. I ripped apart my old portfolio site and gussied her up just for you.
As a food blogger, I know how hard it can be to create a blog that showcases your personality while highlighting your posts in a way that pleases both your sassy inner diva and public personality. Also, I am well aware of how frustrating the internet can be some days.  (Especially if you are moving from one platform to another.) Finding a person  I'm here to help and look forward to it!
Recent projects include Messy Baker Blog, Little Ferarro Kitchen, and Chefs Haven. A longer list is available on my site, under the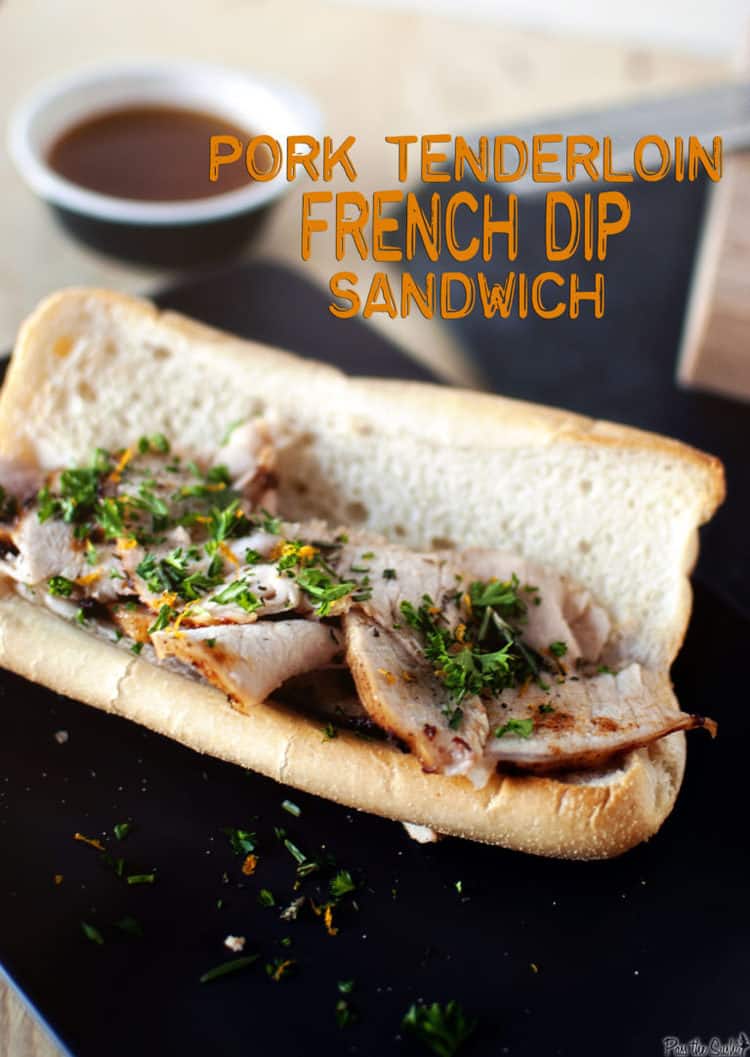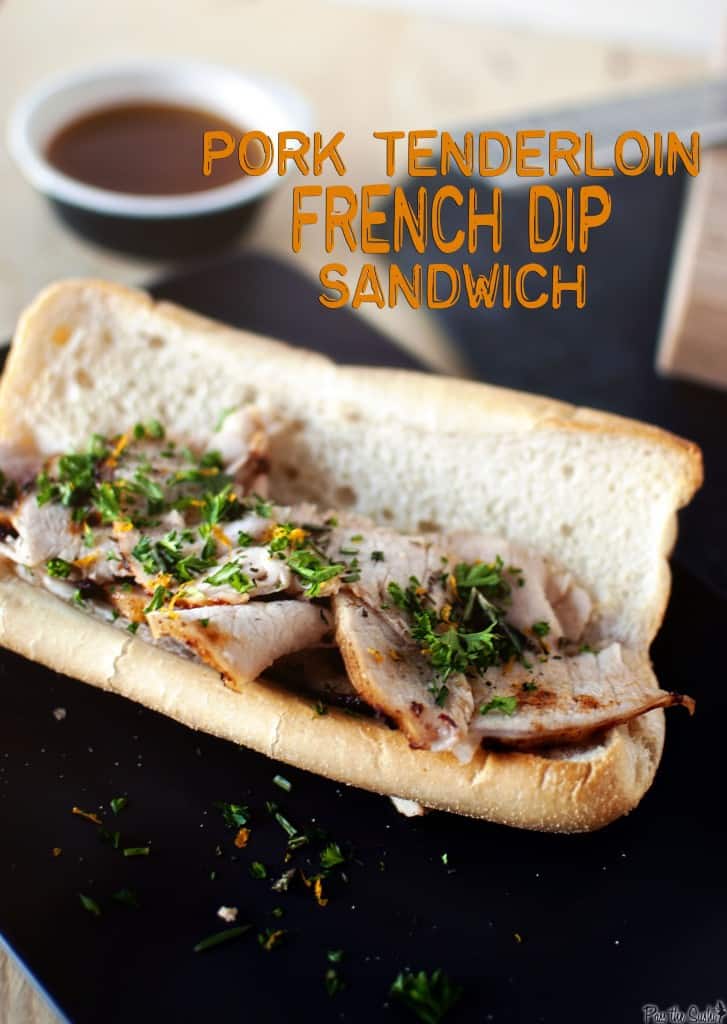 Now, on to the food!
Pork Tenderloin French Dips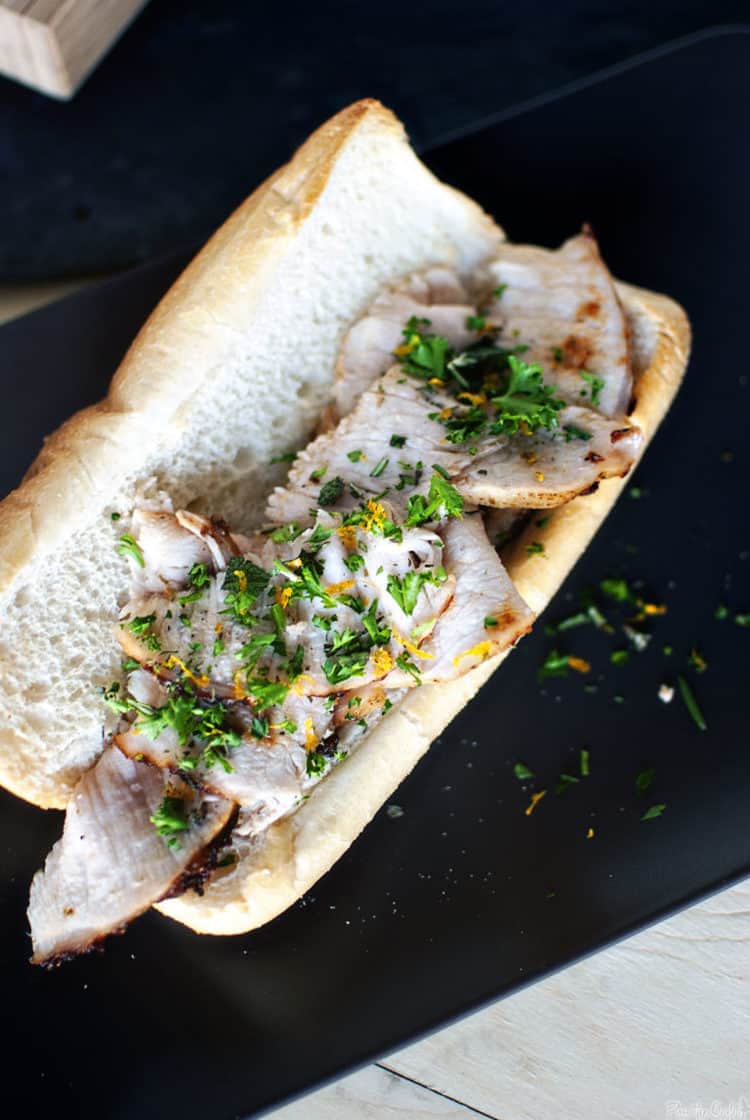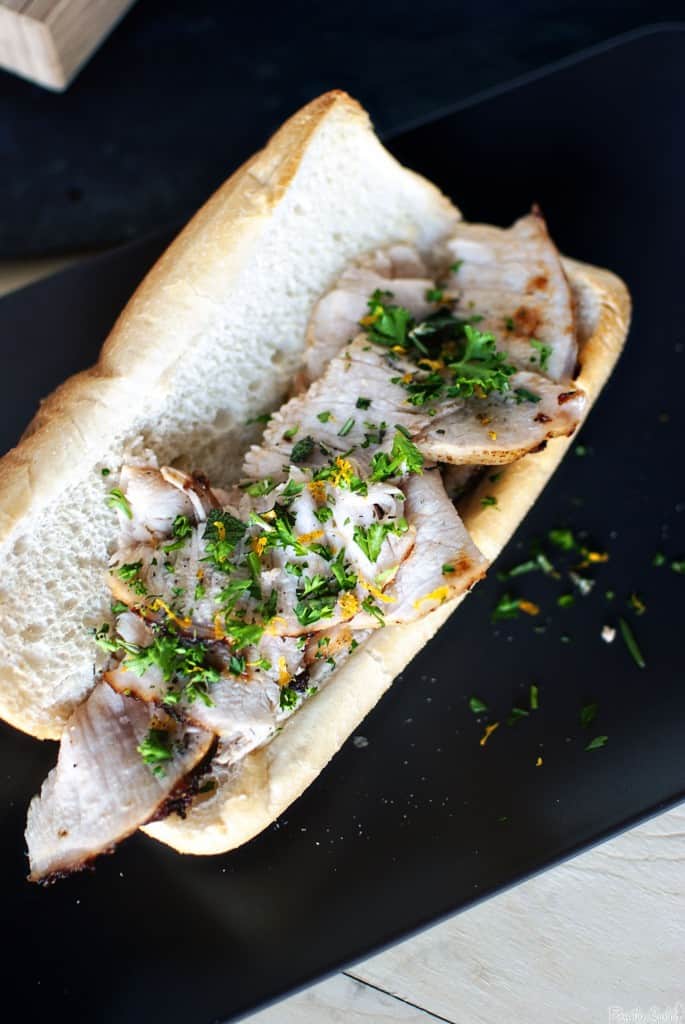 Rachael Ray Magazine May 2011
Ingredients
1 14-16oz pork tenderloin
Olive Oil, for drizzling
Salt and pepper
Montreal steak seasoning
1 32oz can chicken stock
1 small orange, zested and sliced
1 carrot, coarsely chopped
2 large shallots, coarsely chopped
2 cloves garlic, crushed
2 bay leaves
A drizzle honey
A few peppercorns
A few sprigs thyme, finely chopped
2 small sprigs rosemary, finely chopped
A small handful flat-leaf parsley, finely chopped
4 hoagie rolls, split
Preparation:
Preheat the oven to the 475 and let sit for 30 minutes before cooking pork.
Rub the pork with olive oil and season with salt, pepper, and Montreal steak seasoning. Place pork in a roasting pan and put in the oven. Reduce heat to 425 immediately and bake for 25 minutes.
Meanwhile, in a saucepan, combine the stock, orange slices, carrot, shallots, garlic, bay leaves, honey, and peppercorns. Bring to a boil. Reduce heat to a simmer and cook for 20 minutes. Strain the stock and set aside.
In a small dish, combine the orange zest, thyme, rosemary, and parsley.
Let the pork rest 10 minutes before slicing thinly at an angle. Dip pork in stock and layer them on rolls. Sprinkle each with the orange zest mixture, and serve with remaining stock.
I served this with cauliflower gratin as we have been addicted to cauliflower lately.
Cauliflower Gratin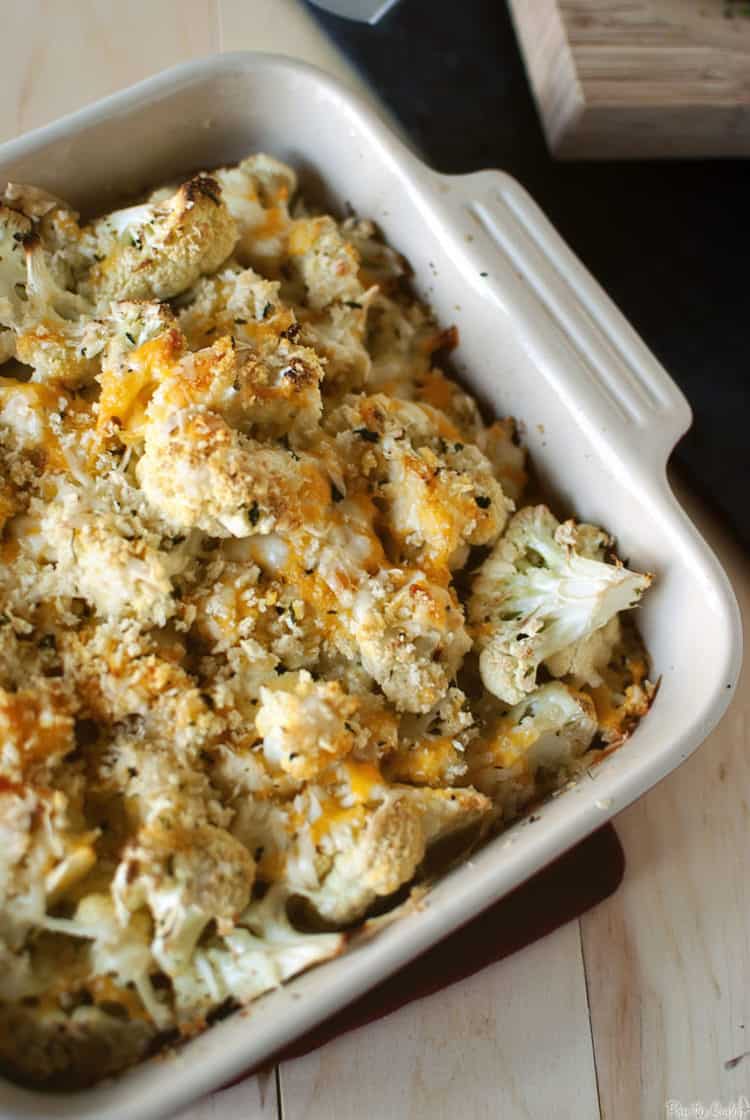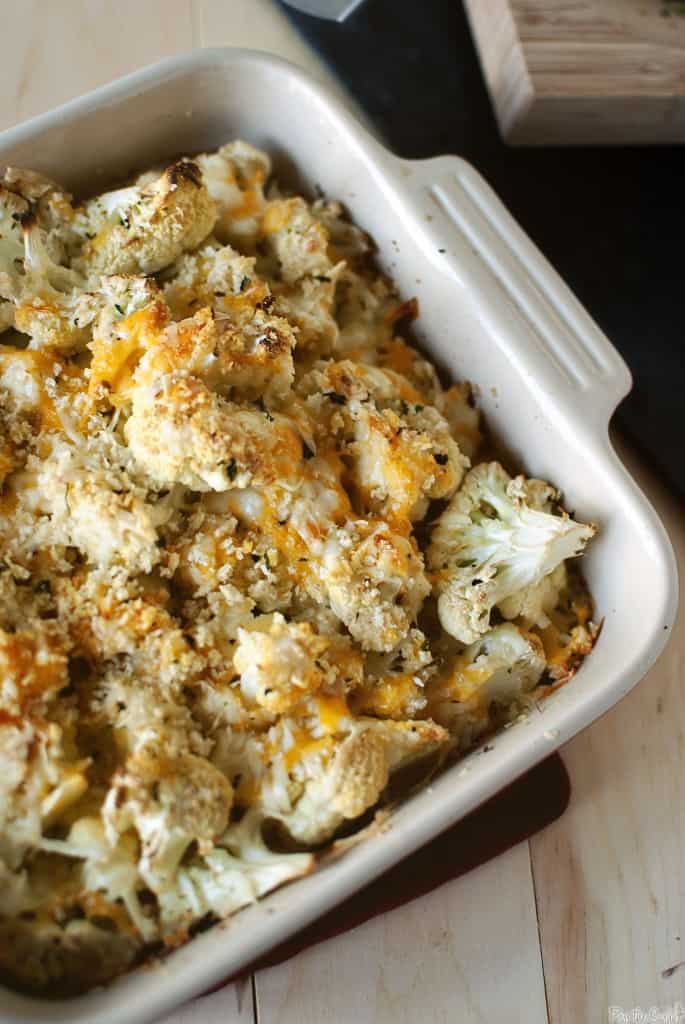 from FoodNetwork.com
Ingredients:
1 head cauliflower
1/2 cup heavy cream
1/2 teas dry mustard
1 teas salt
1 cup shredded gruyere
1/3 cup breadcrumbs
Preparation:
Preheat oven to 350 degrees F.
Chop cauliflower into bite sized pieces and arrange in a 2-quart baking dish. Set aside.
Whisk together cream, mustard, and salt. Pour over cauliflower. Sprinkle with cheese and top with breadcrumbs.
Bake about 45 minutes or until cauliflower is tender. If cauliflower is browning too quickly, cover with aluminum foil.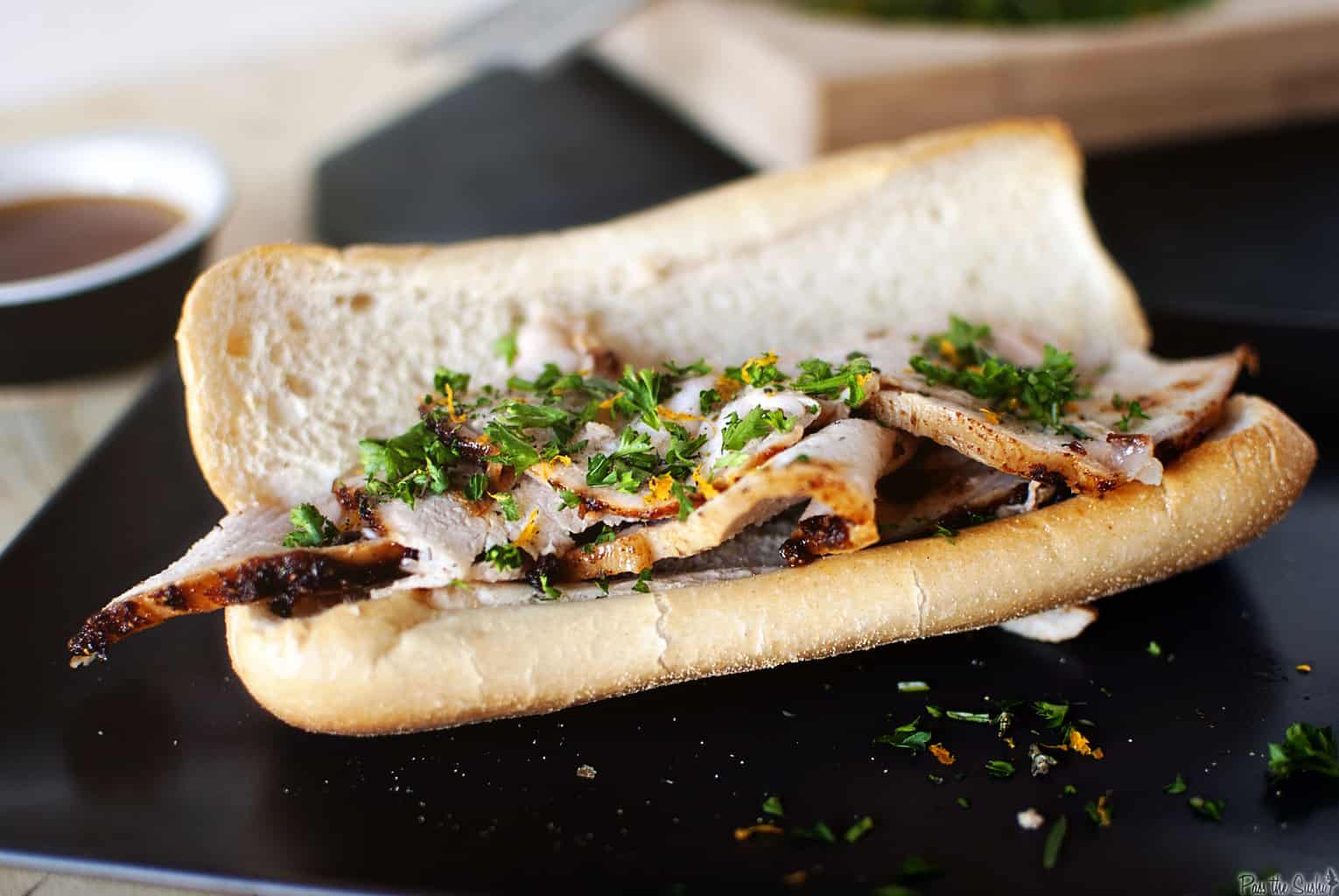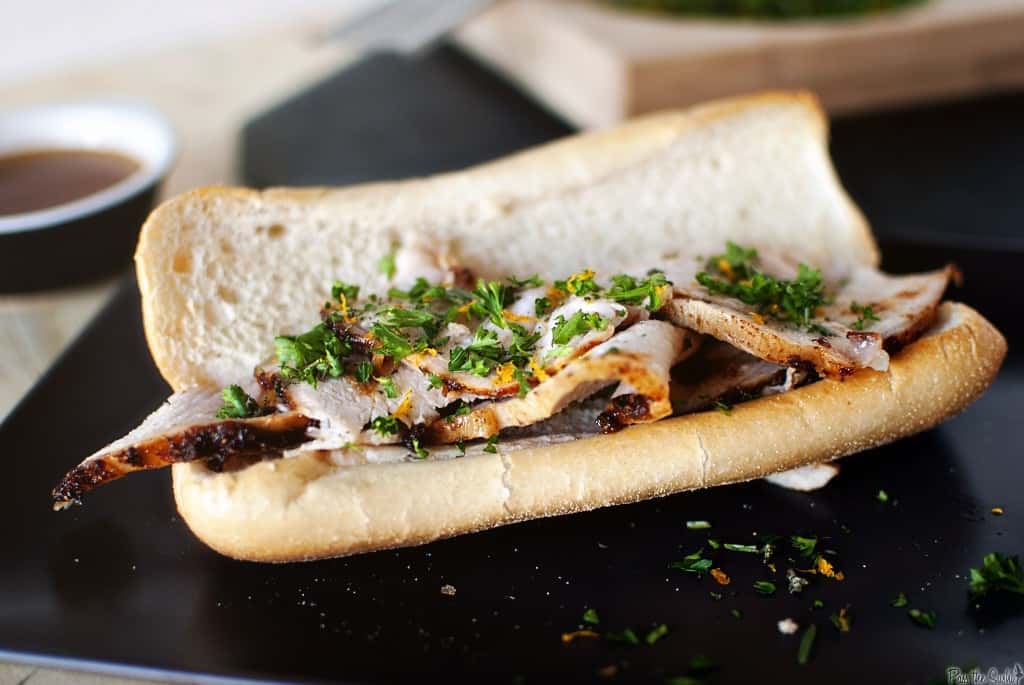 Nothing has happened to my day job. I am still the ever loving manager of Captain Blue Hen Comics and as far as I see it, always will be. However, one of the luxuries of my job is having a boss who understands I need to pay the bills, is being able to work on side projects.
So please,go check things out and feel free to contact me if you ever have any questions are in the market for a new blog design!