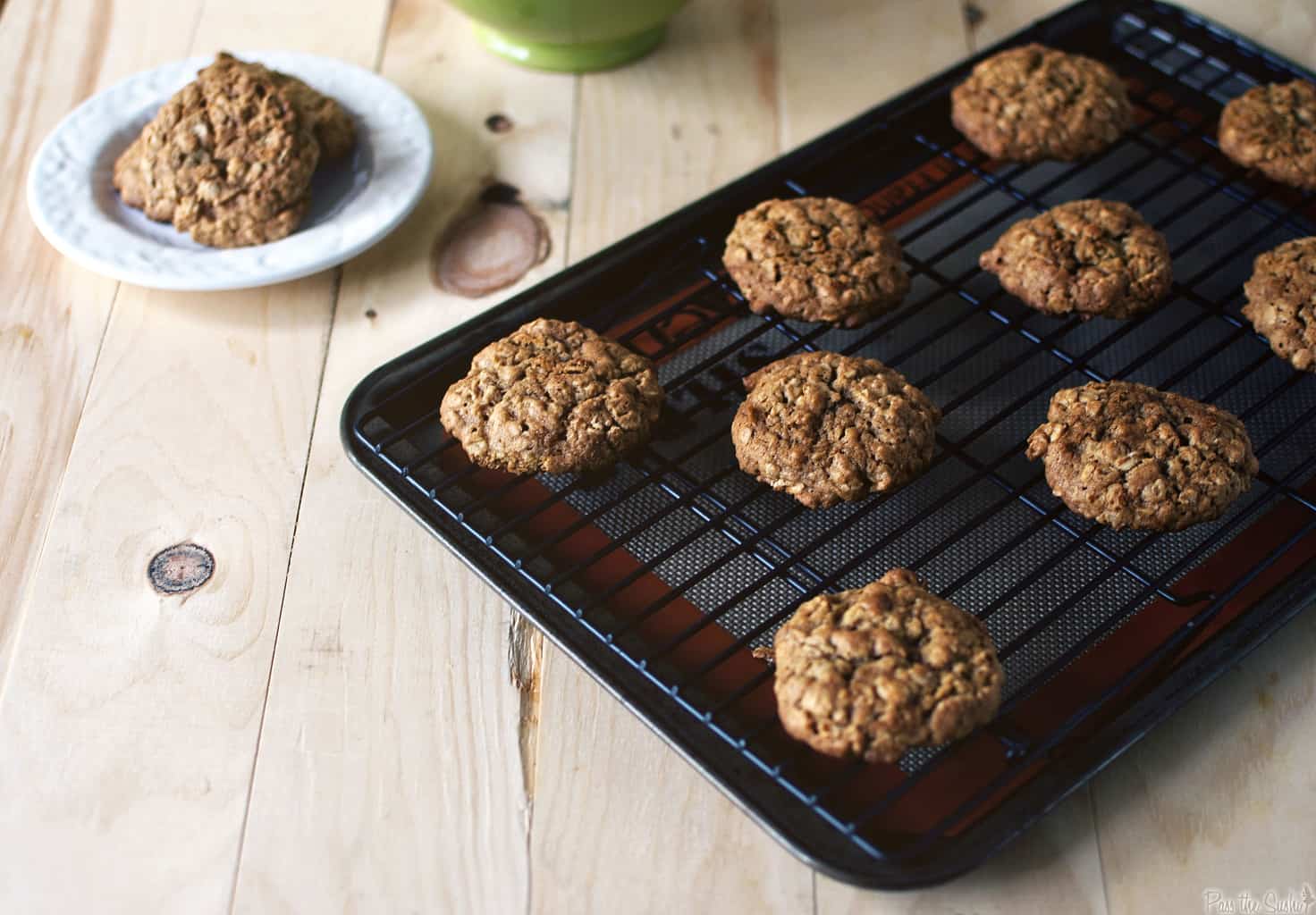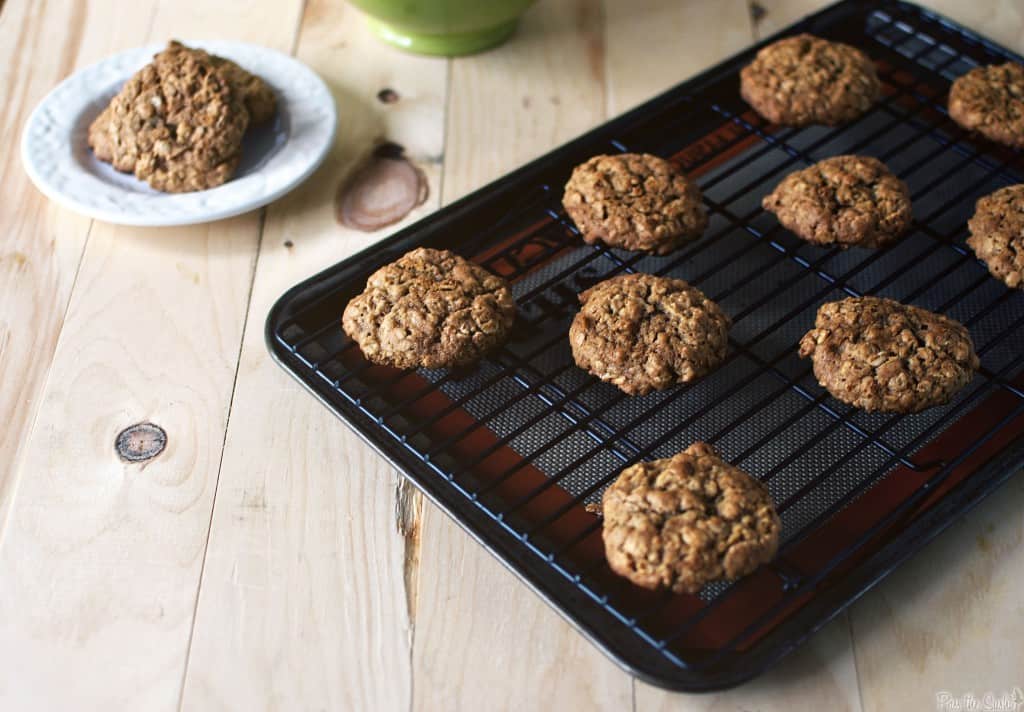 It's a cookie and giveaway kind of day. Simple as that.
The kind folks over at BigKitchen asked me if I would like to review a product and host a giveaway. Yes! And then they said I could pick. I was like a kid in a candy store, but an older kid, that has had almost every flavor of Jelly Belly's who wasn't going to stuff just any thing in their mouth for the sake of having it. I meandered over the wide variety of items at BigKitchen and finally sent a few options to Malerie and asked her to surprise me. I didn't want to choose something I already had, or something I would only use once in a while. I wanted to actually make use of the offer - and shortly there after I received my first Silpat.
Since the Silpat first caught my eye, I have wanted one A) because I hate wasting parchment paper when I'm randomly whipping up cookies (yes, I am that cheap) and B) because the whole idea of it interested me. It can go in the oven over and over again? What magic is this? A Silpat to a baker induces the kind of joy I imagine a cloak of invisibility does for one H 'Wand Waving" Potter. My first thought was cookies, then I realized just how much I would be able to use this for. I whipped out CakeLove and thought about biscuits, thoughts about a rolled cake from SprinkleBakes, and even pulled out my underutilized copy of Artisan Bread in Five Minutes a Day and thought bout how awesome fresh bread always makes the house smell. Since it's arrival I have used it for three different baking projects and been more then happy with every one. Now I just need more sizes. 😉 (as my Poppop would say, "Typical woman!")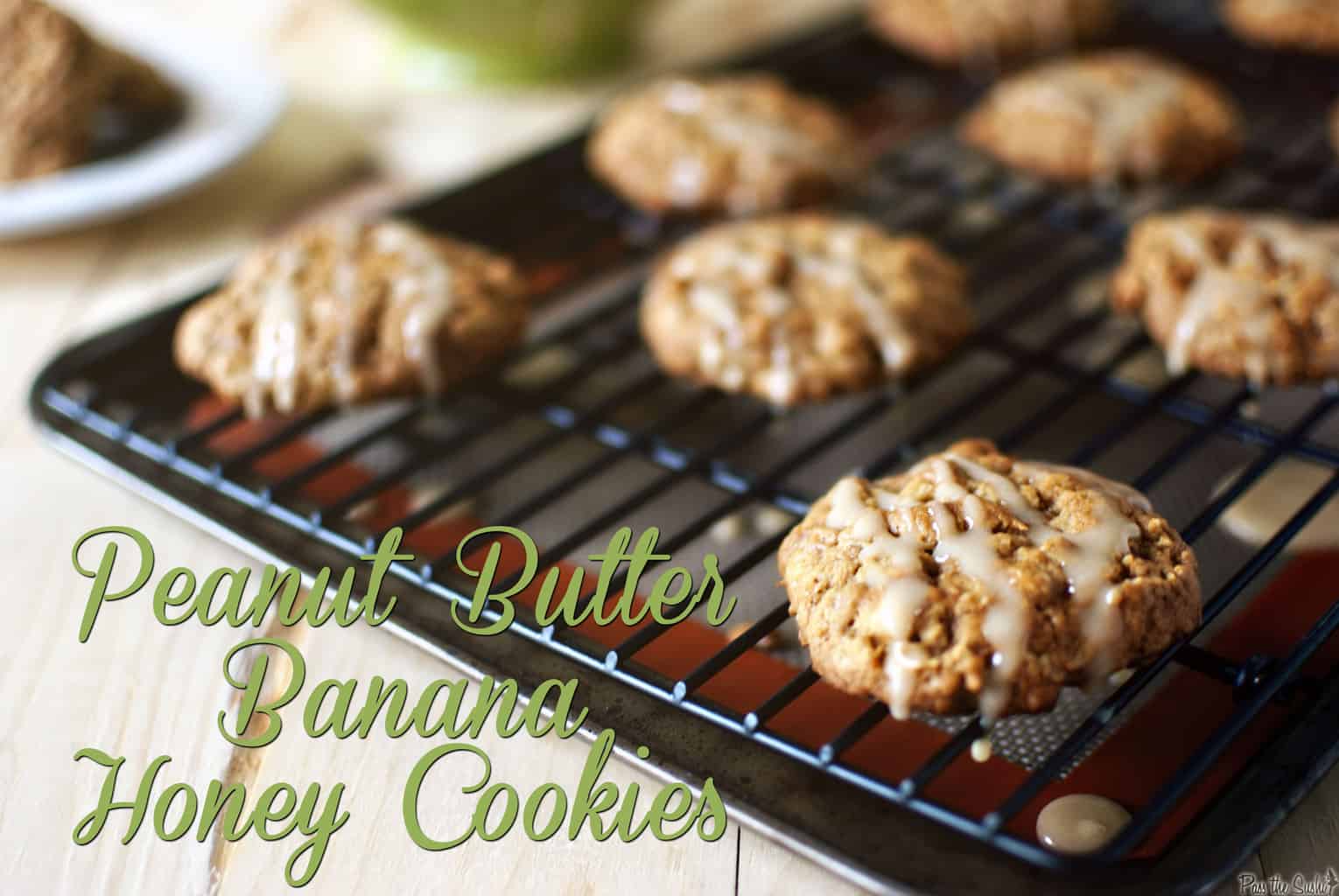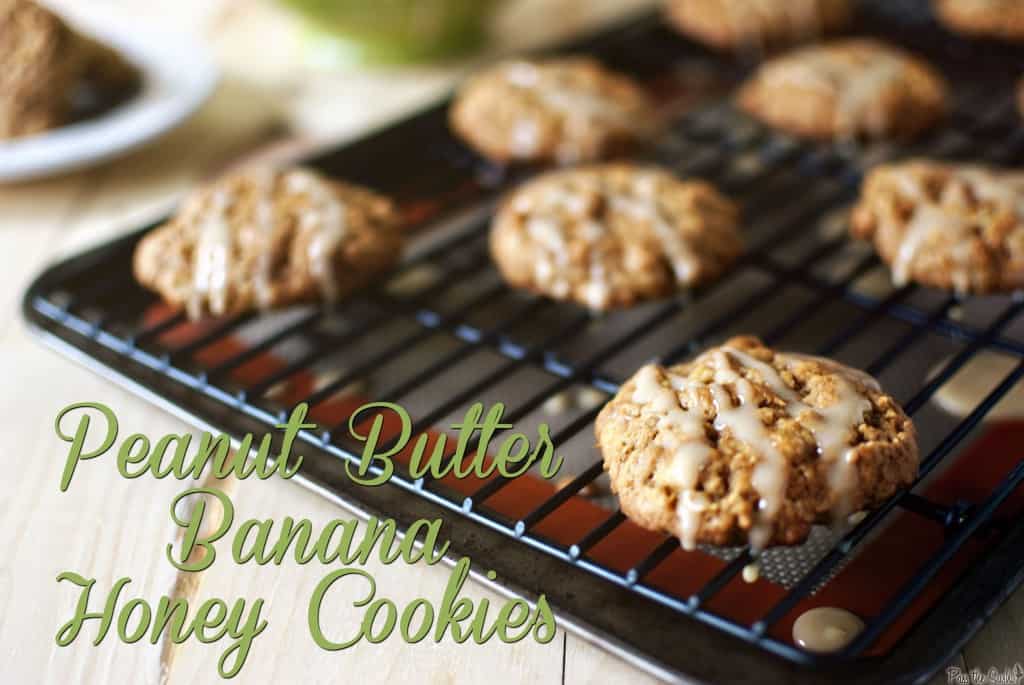 Peanut Butter Banana Honey Cookies
from Cookie Cravings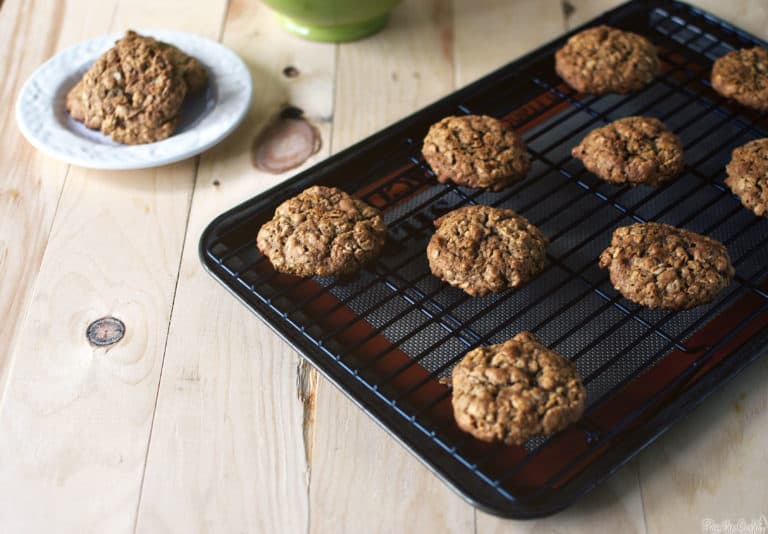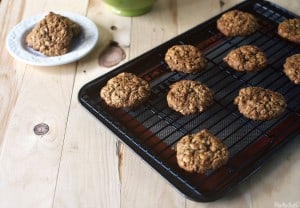 Ingredients:
1 ¼ cup flour
1 teas baking soda
½ teas salt
¼ teas cinnamon
4 tbs unsalted butter, softened
½ cup brown sugar
¼ cup granulated sugar
½ cup cream peanut butter
1 tbs honey
1 teas vanilla
1 large egg
1 large ripe banana, mashed
2 cups old fashioned oats
For the glaze:
3 tbs creamy peanut butter
½ cup confectioners' sugar
2 tbs milk
1 tbs honey
Preparation:
Preheat the oven to 350 degrees F and line a baking sheet with parchment paper.
In a medium bowl, whisk together the flour, baking soda, salt, and cinammon.
In the bowl of your stand mixer, fitted with the paddle attachment, cream butter and sugars until smooth. Add the peanut butter, honey, vanilla, and egg. Mix until smooth, scraping down sides as needed. Add the banana and mix again.
Slowly pour in the flour mixture until just combined. Add the oats and mix for 20 seconds.
Using a small ice cream scoop, or two tablespoons, drop cookies onto prepared baking sheet about 2 inches from one another. Bake for 12-15 minutes or until golden brown. Let baking sheet cool on wire rack 2 minutes before removing cookies to cool on wire rack completely.
When cookies have cooled, make the glaze by whisking the peanut butter, confectioners' sugar, milk, and honey in a bowl until smooth. While the cookies are on a wire rack over a sheet of parchment paper to catch the run off, drizzle the glaze over the cookies.