Being from a store where everyone knows your name (*see yesterdays post), it's easy to forget sometimes, that when you are out in public, we have clients everywhere.
While walking through the market, I get random waves and hello's, sometimes even long conversations about so-ands-so's kids or pets. Ordering pizza, a customer of mine may be making or delivering it. Have a question about your Mac? I've got clients for that too. We have a lot of weekly regulars that we have grown used to chatting with once a week. When I run into them at the mall (cough working at Vicrtoria's Secret cough) 😉 it can take me a minute to re-align the pieces again since I am out of my element.
I was once working at a craft show with Handsome's mom to be told that I was that girl that makes aprons, runs a food blog, and sells comic books by someone else there. Yes, yes I am. Um, but who are you (seriously, this one wasn't a customer).  And let me tell you, I have heard (mostly in harmless joking) my fair share of inappropriate comments too. There are reviews out there somewhere about the girl at the comic shop like 'Velma, but hotter.' (Men, I am not sure that is a compliment). And for all the best intentions, I have had some of the weirdest things said to me, "Would you like me to stick around so you don't get molested by someone like me?".... Um.... Thanks, but no thanks. The thought was in all the right places,  it just came out so wrong.
Needless to say, I get in interesting conversations everywhere. Some leave my company running for cover from the nerdiness, others just make them wonder which long lost old friend I am talking to.
But even I am taken a little back when I pull up to the car wash to have the attendant lean in and tell me that I'm the girl he watches all day.
Sure, it's around the block from my house - so maybe it's not that weird. But in a whole other way, it kind of is. I am trying to give the kid the benefit of the doubt, in that he probably didn't mean it in a creepy stalker sort of way, but I also know I wont be walking to the mail box in my pajamas any more. Ever.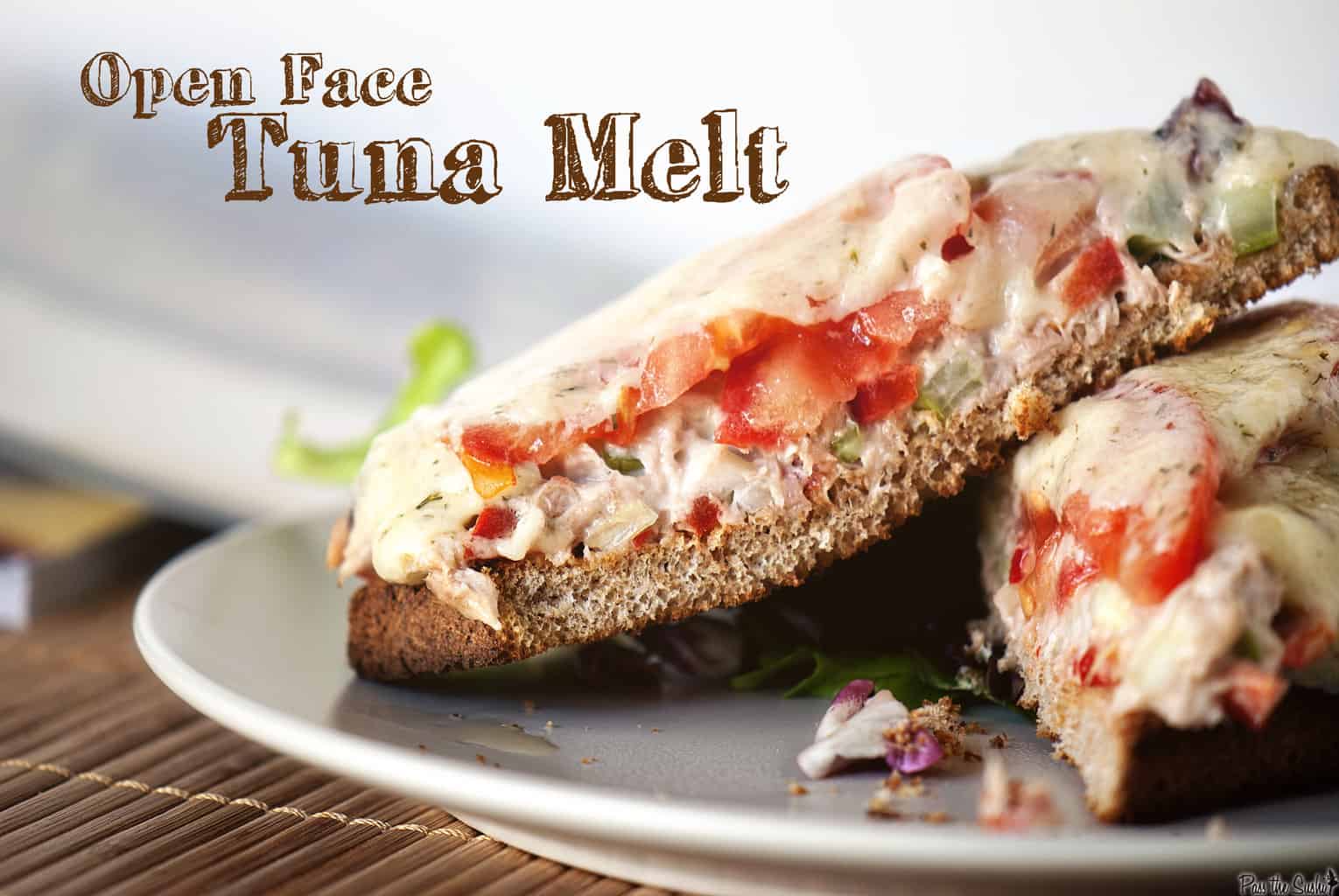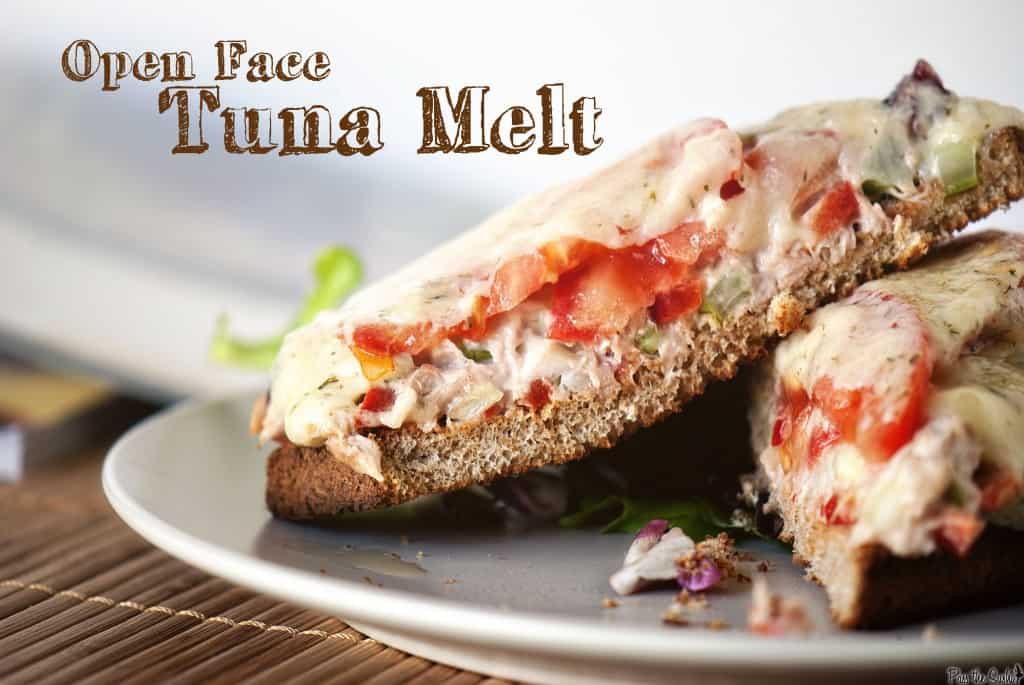 📖 Recipe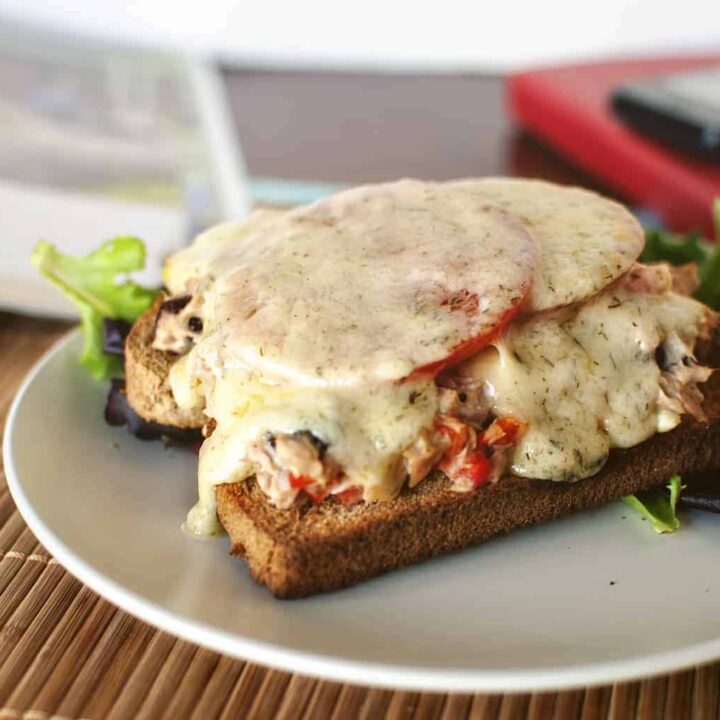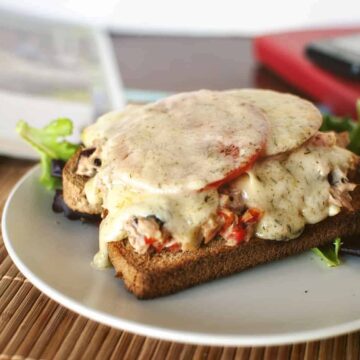 Ingredients
1

can tuna

-

drained well.

¼

onion

-

finely diced

1

celery stalk

-

finely diced

¼

red pepper

-

finely diced

¼

cup

dried cranberries

½

teas hot sauce

2

– 3 tbs mayo

salt & pepper

2

slices

tomato

¼

cup

shredded havarti dill cheese

1

slice

wheat or rye bread
Instructions
Toast the slide of bread until just golden. Set aside.

Preheat toaster oven or broiler.

Combine tuna, onion, celery, red pepper, dried cranberries, hot sauce, and mayo in a bowl. Season with salt and pepper to taste.

Spoon tuna mixture onto toasted bread. Top with tomato and cover in cheese. Place in preheated toaster over/broiler until cheese is melted and just turning golden brown.
Nutritional informations provided as a courtesy and is only an approximatation. Values will changes based on ingredients used.
⭐ Tried this recipe? Rate it ⭐
Help out the next person and give it a star rating below!
Now, off to enjoy this little lunch for one with all the curtains closed tight.