Let me start by saying this review is totally biased. Two Stones is my favorite place in Newark. Period. Now that that's off my chest…
A few years ago the tiny dive that was always an Irish pub on the corner of Marrow's Road and Route 4 changed hands and became Two Stones Pub. Knowing that it had been a dive for years, I pretty much avoided it like the plague. A few friends mentioned it was pretty good and I continued to ignore them. Little did I know what I was missing. Finally, one night with every other local crawl scratched off the list I pulled up the menu for Two Stones and jumped out of my chair telling Handsome it was indeed where we were going for the evening. The menu was very similar to a place I love at the beach and with my mad detective skills I was able to put two and two together. The chef that helped to establish the Pig and Fish in Rehoboth, was now running this place that I had been ignoring for like two years in my own back yard. Since then we are guilty of visiting Two Stones like once a week…every week… and then pedaling our booties off so we can earn another meal there.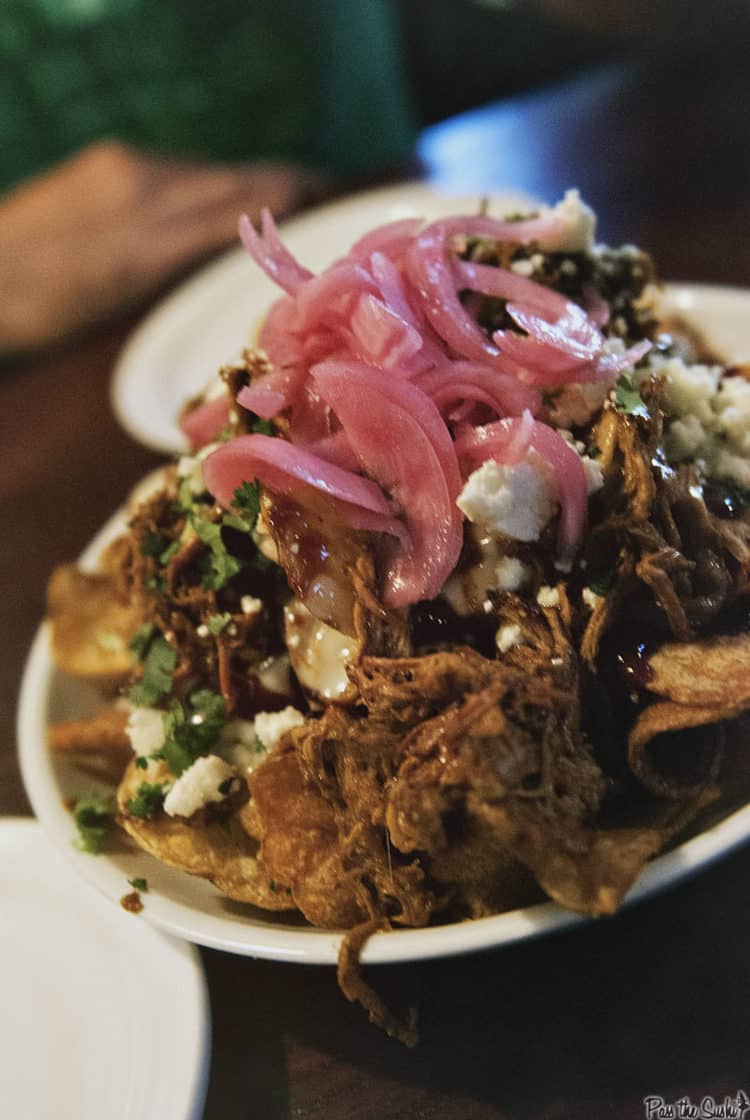 With a huge beer selection and a menu that changes seasonally there is a lot to love about this hidden gem. Far enough from Newark that you aren't fighting the college scene but close enough to civilization that they are bringing top quality food to the table every time. From daily specials that rock the house, to monthly beer dinners that will leave you sincerely needing to call a cab Two Stones kind of has it all.
The other night I cried a little that the menu had changed to the summer offerings, meaning I would no longer be able to order the catfish but rejoiced that there's a chef in town that's keeping me on my toes. We kicked off our much needed date night with a round of Dirty South Chips – a kettle chip piled high with pickled onions, cheese fondue, pulled pork, and cilantro. We could have stopped there – but you don't get the fat kid seal of approval by being a quitter.
Dinner was the TBA Burger – a daily chef creation of whatever they are feeling like in the back. Tonight it happened to be a burger topped with sauerkraut, mustard, bacon all piled high on a perfect pretzel roll – nothing too crazy and just right for the meat craving this carnivore was having. The new menu really threw a wrench in Handsome's normal plan though – mac and cheese. First it was the blackened chicken mac and cheese, then it was a braised short rib mac and cheese and both of these kept him very very happy (and the staff a little shocked that he could clean his plate). Well, this season I'm going to have to go in for the Lobster Mac and Cheese… and the Lobster Roll… So, he went with the new Tuna on the menu. A pepper crusted tuna portion over a ramen salad with a tangy sauce. Perfect for a hot summer day. He paired this all with his classic Brooklyn Sorachi Ace or the East India Pale Ale (I can't remember which exactly, but he always comes back to Brooklyn Brewery which is why they refuse to sell him a mug club ;D )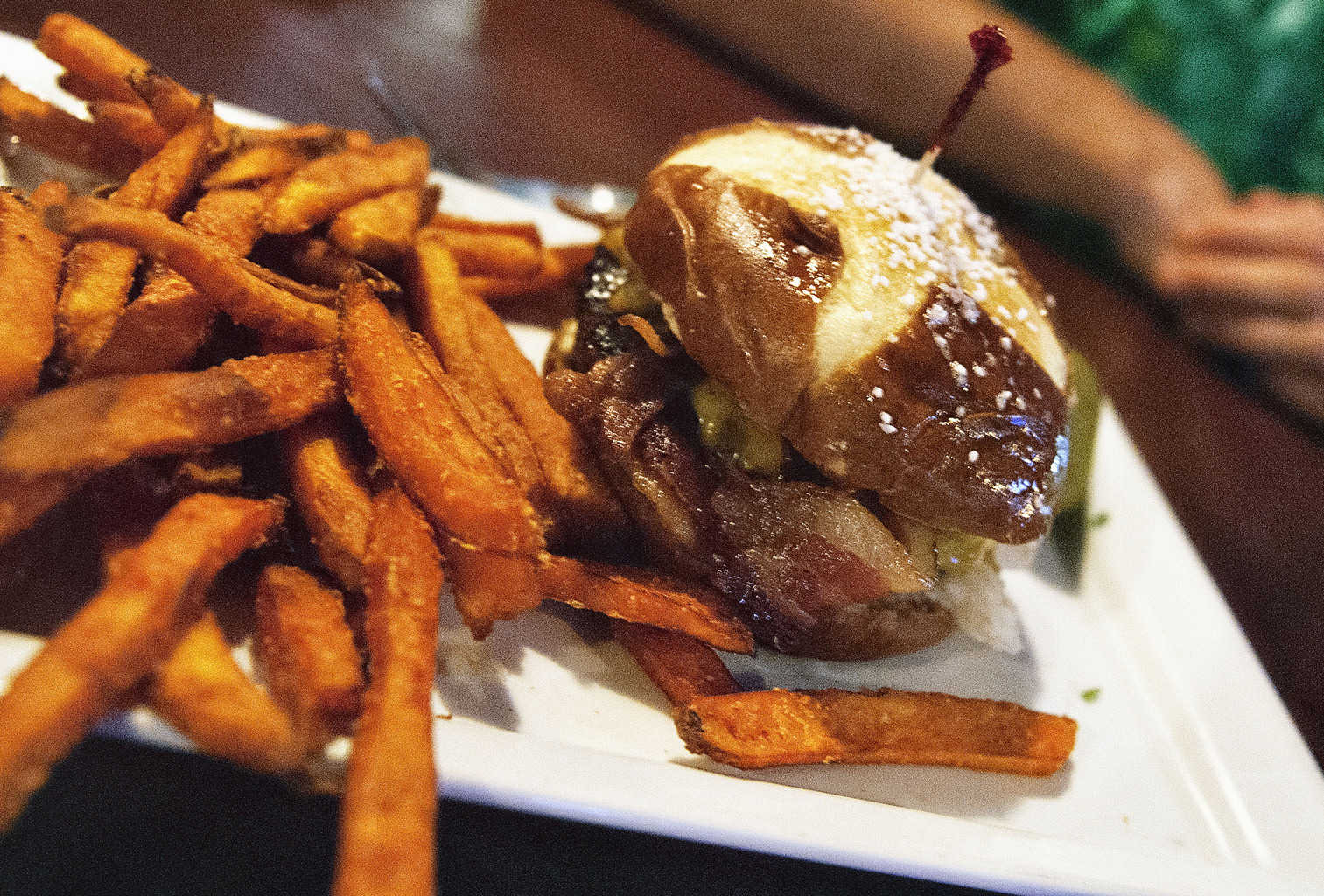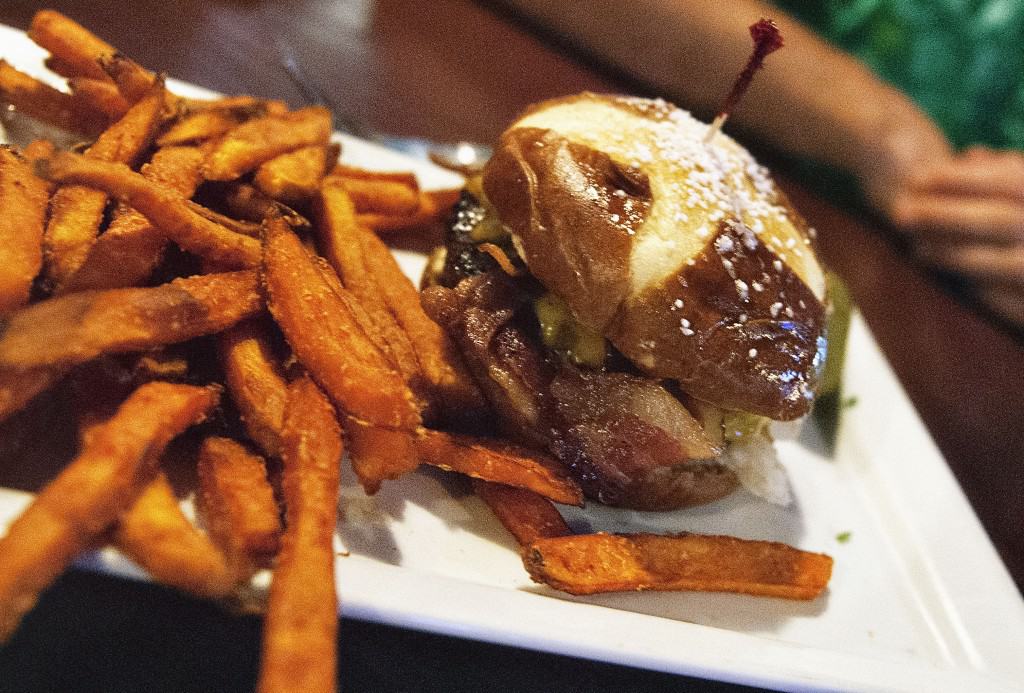 Dessert comes from a local bakery out of Wilmington, unless you get the house made bread pudding (seriously, get the bread pudding), and never disappoints. Last year we went as far as ordering my birthday cake from Sweet Somethings. So even though we are full and have no business ordering dessert, a slice of Tastycake Cake or Brownie Bottom Cheesecake is never refused.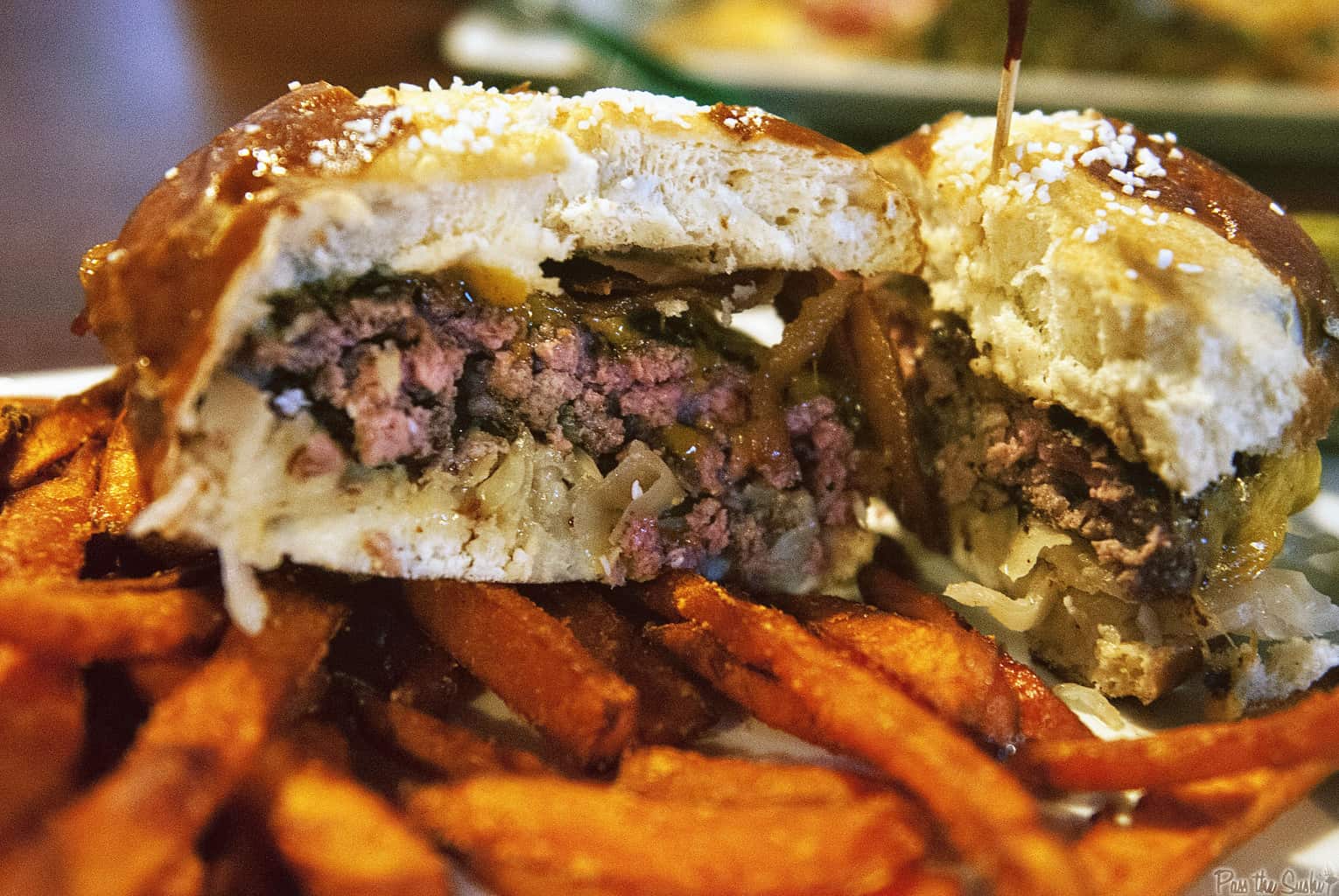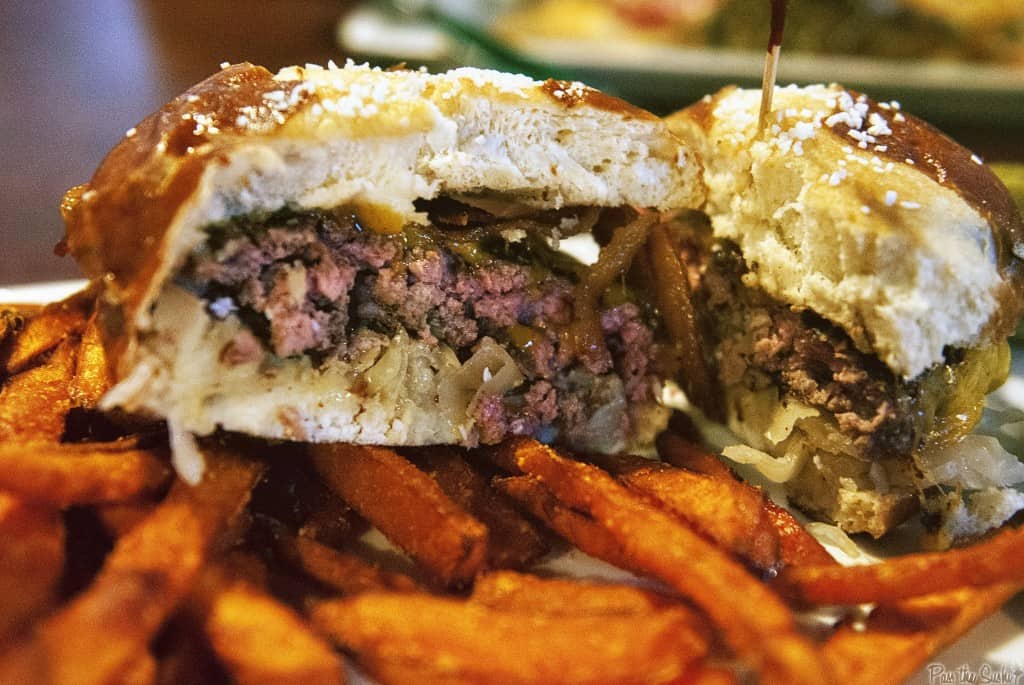 What can I say, Two Stones is exactly the kind of place I could be fat and happy at every day. Follow them on facebook and twitter for daily specials and menu updates or stop on by and let their food do the talking.
Two Stones Pub 2 Chesmar Plaza, Newark, DE. Open Daily.
If Newark is too south for you city folk, they have a location in Wilmington as well.
Two Stones knows I eat there far too often, but was not aware that I was writing a review and this is in no way a paid or sponsored post. However, if they want to throw a shirt my way, I would totally rock it. 😉