Off the side of the road on Route 40 just before the Maryland state line in Delaware is a classic mom and pop joint that's cooking up breakfast every day to a packed house until 3 in the afternoon. It's the type of place you could drive past a dozen times without seeing, but once you stop in, you'll know why the parking lot is always full.
A classic pit stop of ours after long and dirty mountain bike rides, Guilday's is the type of classic breakfast diner that serves up just about everything you want to fill up on in the morning. From thick French toast to corned beef hash, there's a little down home something for everyone here.
Not being a big fan of sweet breakfasts, I always go for one of their omelets – a three egg beast of a deal for the price with a huge serving of hash browns and a biscuit (seriously, once I remembered that breakfast places had biscuits, I haven't ordered toast again). This time I went with the western, fresh peppers, onions, diced ham and cheese. It was ridiculous… and after my 7 mile jot through the woods that morning, I had no problem devouring it.
As for Handsome, he went with their French toast. This French toast is insane. It comes on it's own 12″ plate – and takes up the whole thing. Thick cuts of perfectly fried bread with confectioners sugar on top (then a mountain of syrup added along with butter… cuz if you're going to do it up – might as well do it right) and a few strips of bacon on the side.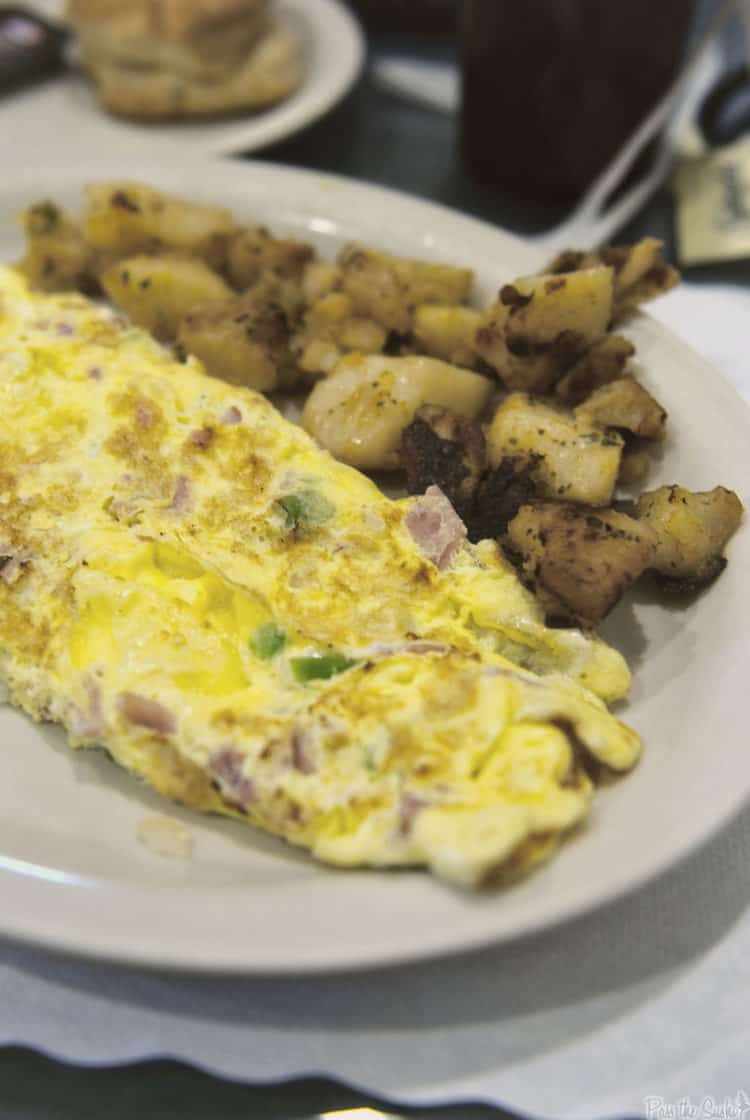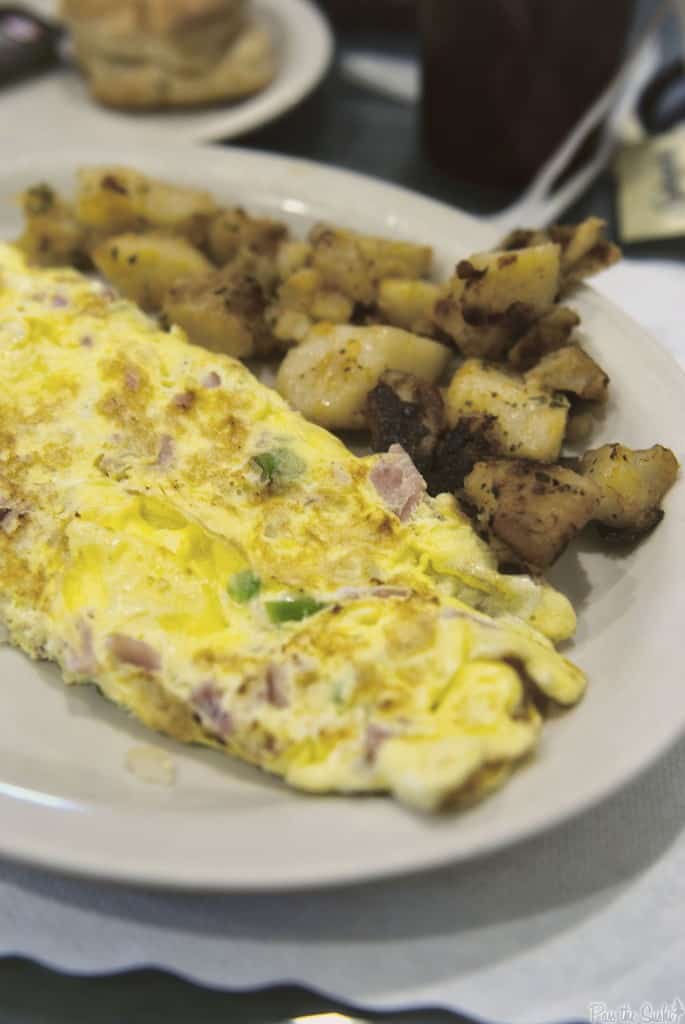 To top it off, breakfast came to a whopping sixteen bucks. That's it. Now, I love me some late night Waffle House, but that's the same price for much bigger portions.
Guilday's isn't on facebook or twitter and doesn't have an email page. But it doesn't need one. They are doing fine with classic service and word of mouth. Not to mention one hell of an omelet.
Find them headed west on 40 in Glasgow DE. 2725 Pulaski Hwy, Newark, DE 19702
Guilday's Restaurant – Open Early every day 302-366-1243