New Orleans bacon pralines are a sweet and salty candy made with lightly sweetened bacon and caramelized sugar pecans.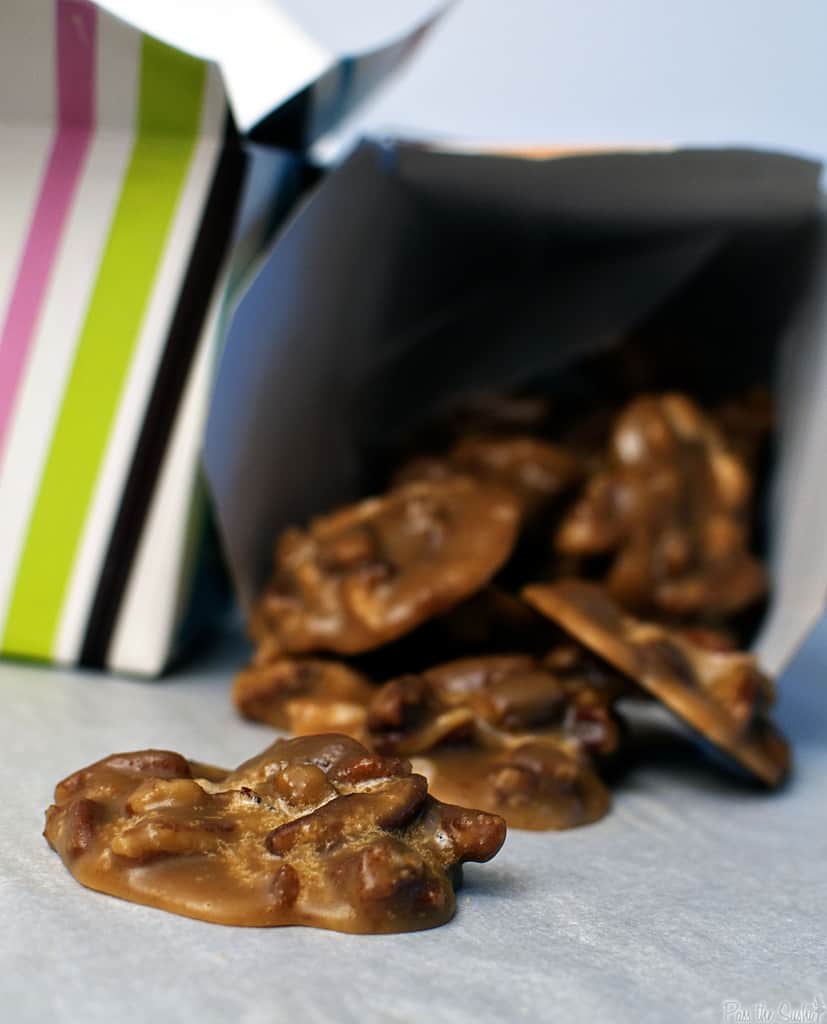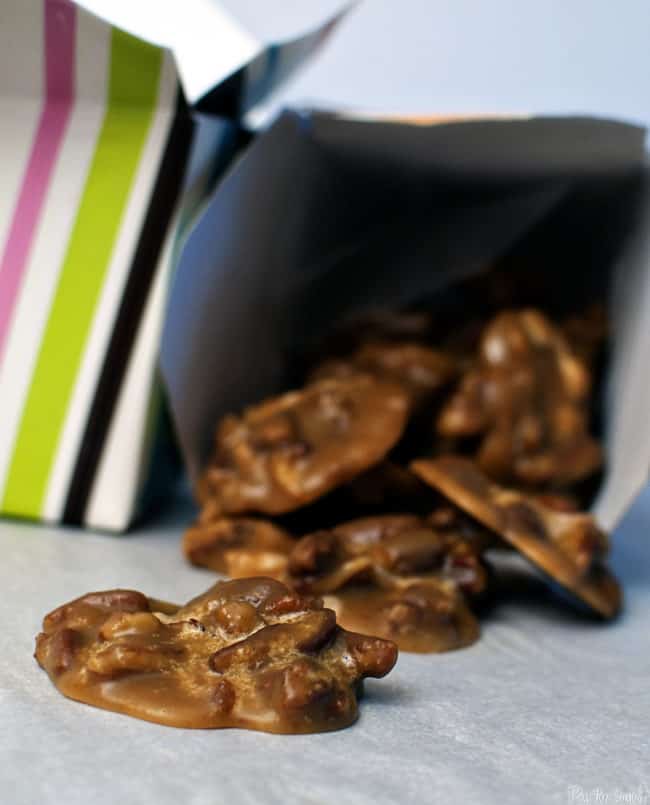 Confession: Until seeing New Orleans bacon pralines on an episode of 5 Ingredient Fix, I didn't know what they were. The word 'praline' is used in the same context as 'pecan', so I figured praline is just a southern word for pecan. Laugh all you want, but really – pecan pie, praline pie? They are the same thing!
Someone actually requested that I make pralines for them. Fortunately, my ears perked up when I heard the word 'praline' in the background on TV at work, and I was able to google the recipe. Of course, now I know that pralines are candied nuts of deliciousness (yeah, I went there).
So on to the New Orleans bacon pralines recipe!
New Orleans Bacon Pralines
from 5 Ingredient Fix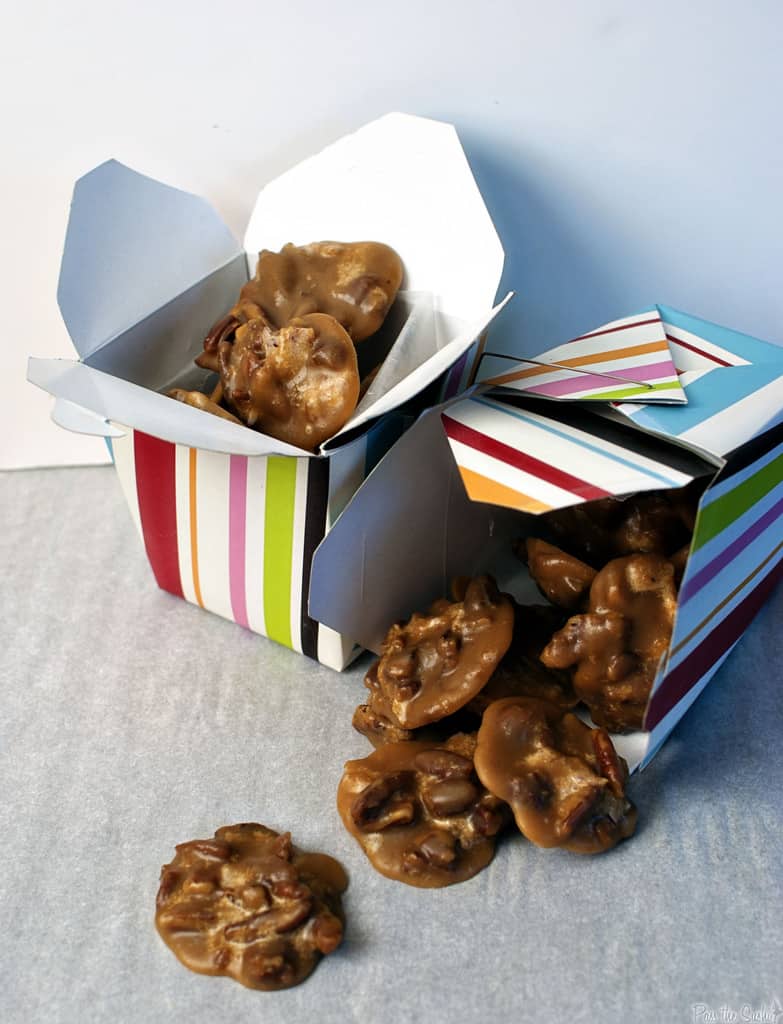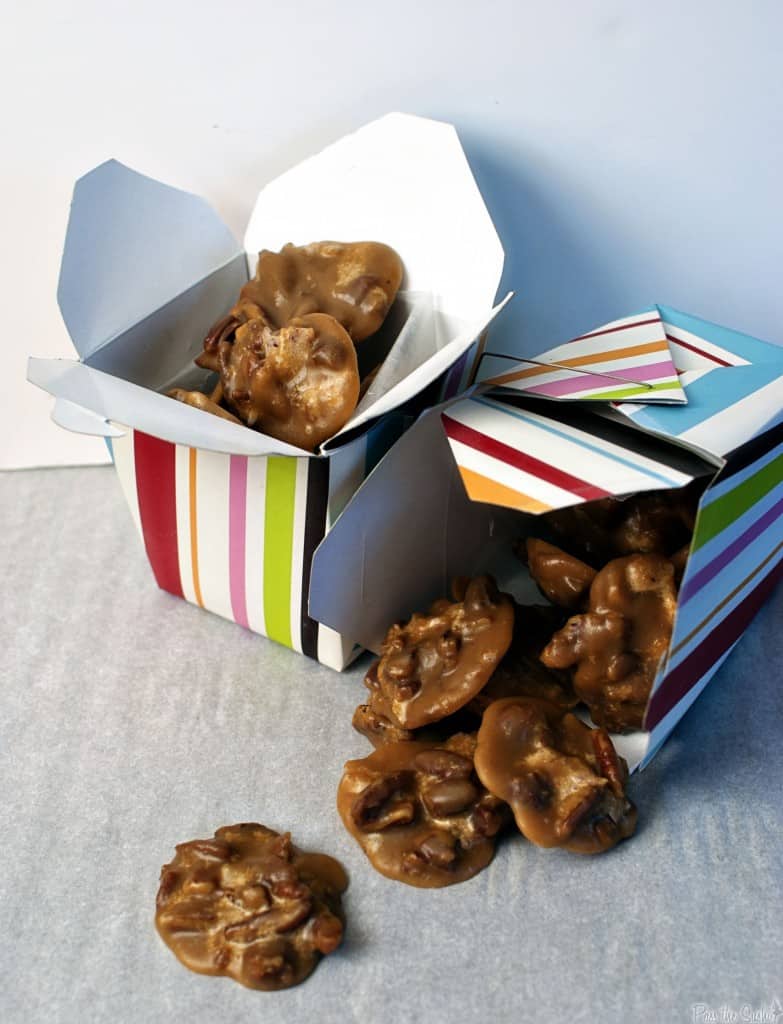 Ingredients:
1 pound thick-cut bacon
3 tablespoons plus 2 cups light brown sugar
3 tablespoons plus 2 tablespoons butter, cut into 1/2-inch cubes
1 1/4 cups pecans, roughly chopped
1/2 cup heavy cream
1/4 teaspoon table salt
Preparation:
Preheat the oven to 400 degrees F. Line 1 rimmed sheet pan with heavy foil and another with parchment paper.Place a baking rack over the foil-lined sheet pan and arrange the bacon slices across the rack next to each other, but not overlapping. Bake until crispy, 15 to 18 minutes. When cool enough to handle, finely chop and set aside. Reduce the oven temp to 350 degrees F.
In a small saucepan over moderate heat, melt 3 tablespoons butter and 3 tablespoons brown sugar, about 1 minute. Add the pecans and combine until the pecans are coated. Pour out onto another unlined sheet pan and bake until golden brown, about 10 minutes. Let cool.
Place the remaining 2 cups brown sugar into a 3-quart heavy saucepan, being careful to not get sugar on the sides of the pan. Add the cream, the remaining 2 tablespoons butter and salt and cook over very low heat (do not let simmer), stirring frequently with a rubber spatula, until the sugar is dissolved, 10 to 15 minutes. Wash down any sugar crystals on the side of the pan with a pastry brush dipped in cold water. Clamp on a candy thermometer to the saucepan and boil the syrup over moderately-high heat until it registers 236 degrees F.
Remove the pan from the heat, leaving the thermometer in place, and let cool until the syrup registers 220 degrees F, 1 to 2 minutes. Using a rubber spatula, stir in the bacon and pecans. Working quickly, drop 1 tablespoon of pralines onto the prepared parchment-lined sheet pan. If the mixture starts to harden, place back on the stove over moderately-low heat and let it melt. Let the pralines sit until they harden, about 45 minutes.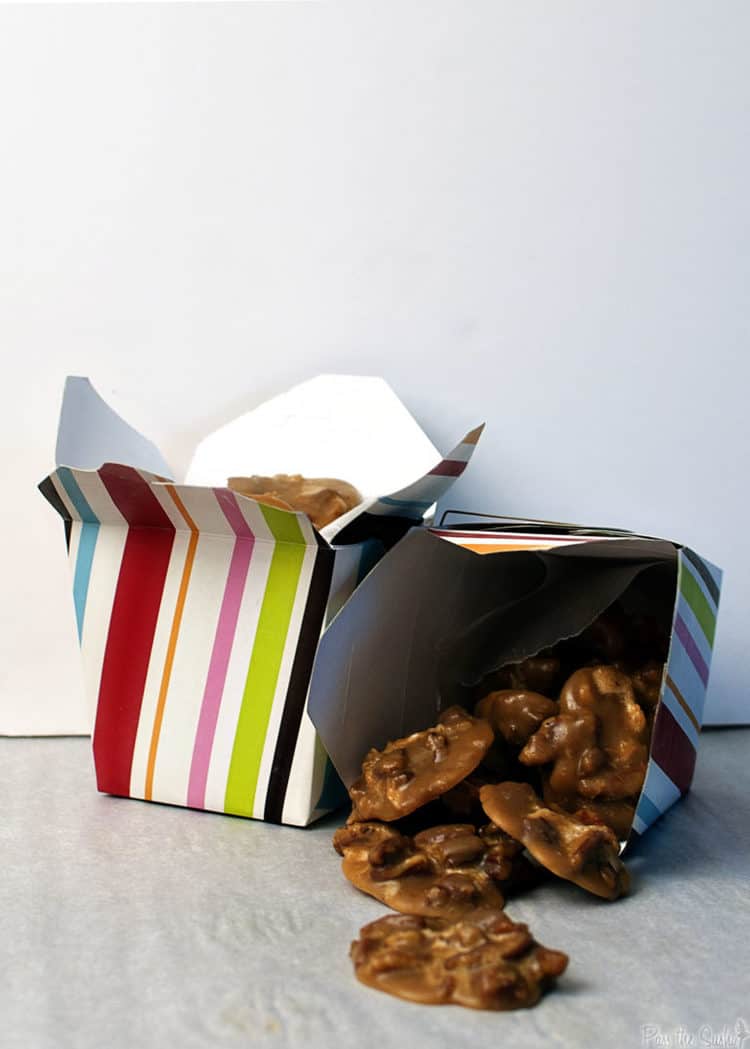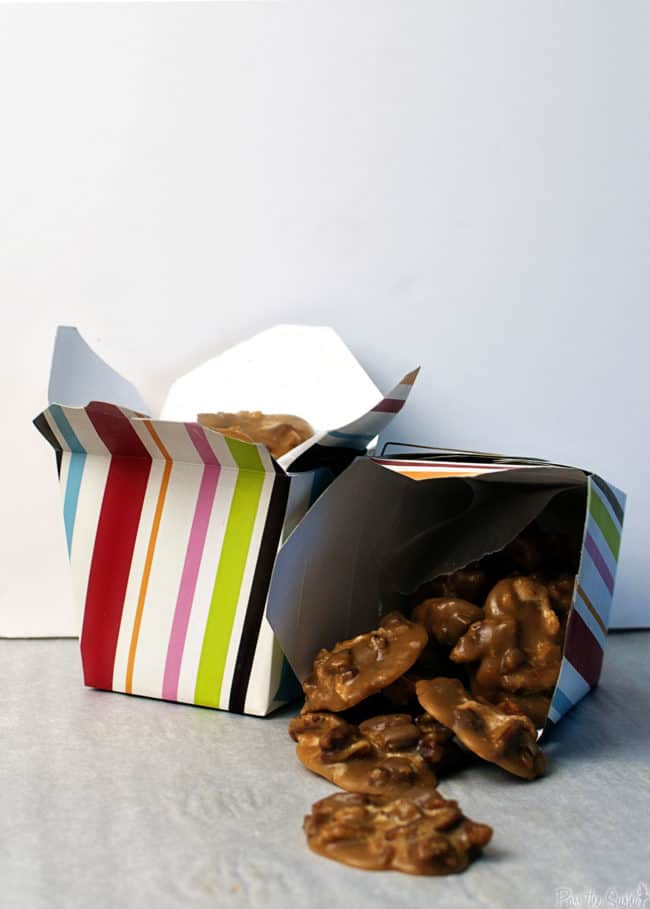 (My plan was that they had bacon in them, so at least if they were all wrong that would make things right, right?)