Quick, no-fail and a guaranteed holiday crowd pleaser! From goodie bags to decorating the dessert bar, this Mint Swirl Dark Chocolate Bark is the perfect easy recipe to master!
This post was sponsored by Southern Kitchen to show off their classic selection of fine cooking tools – but the thoughts, opinions, and deliciousness expressed below are all my own.
Tis the season. Ready or not. It always seems to sneak up on me, and before I know it I am rushing to trim the tree, bake the cookies for Santa and enjoy all of the season's festivities! I know that no matter how many times I tell myself, "I'll never throw another holiday shindig," I am bound to invite a group over and before I know it, there's a day planned in the kitchen with everything for a proper Christmas feast, from a roast down to classic pecan pie.
Stress all I want over the prep and clean up, we all know I love it! A feeling, I am sure you can relate to. And by the time everyone goes home and I am done spying for the jingle of reindeer, the memories created and laughter shared were worth it all the mess created.
But, all good hostess have a few tricks up their sleeves. And I have honed a few over the years. One of my go-to tips for new party planners is mix up your complex showstoppers with no-fail recipes you can make a day or two ahead. Little things like this spread out the work, and heck the shimmy in the kitchen Christmas cheer, so that you aren't piling it on all at once. Or, if that pie doesn't come out as magazine worthy as you were expecting, little on the fly recipes can be a total booty saver!
It's these little tricks, learned through hundreds of holiday shindigs, that help keeps me merry and bright through the season. What tips do you have?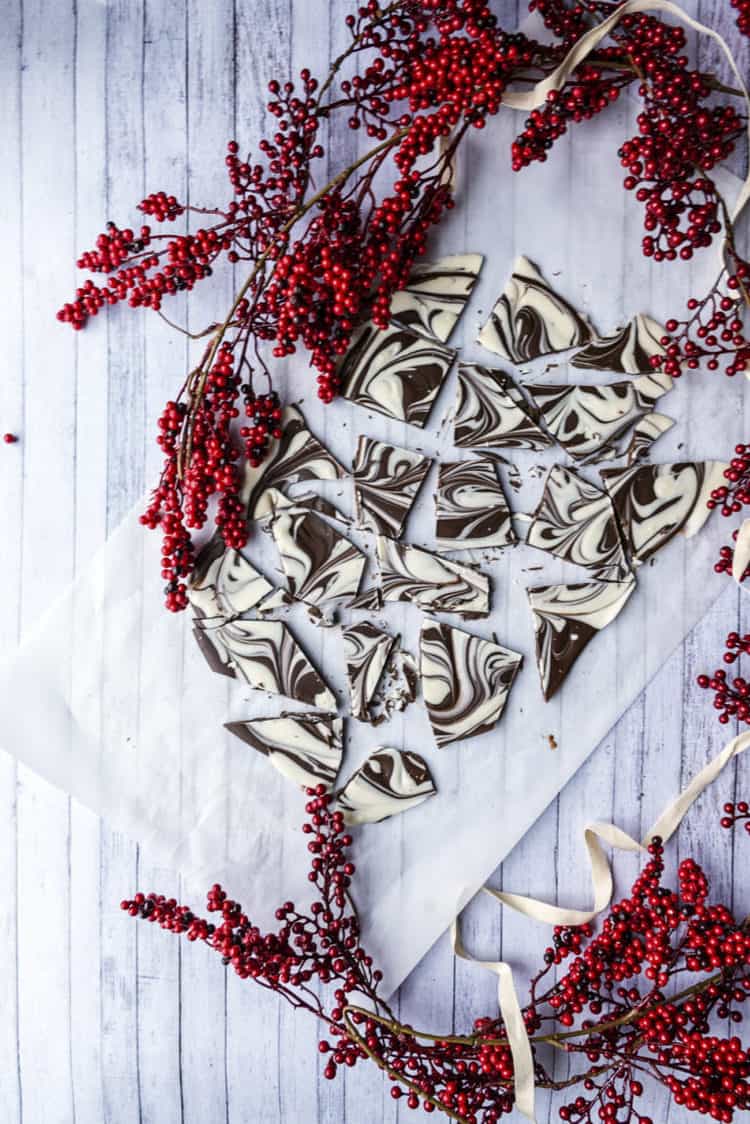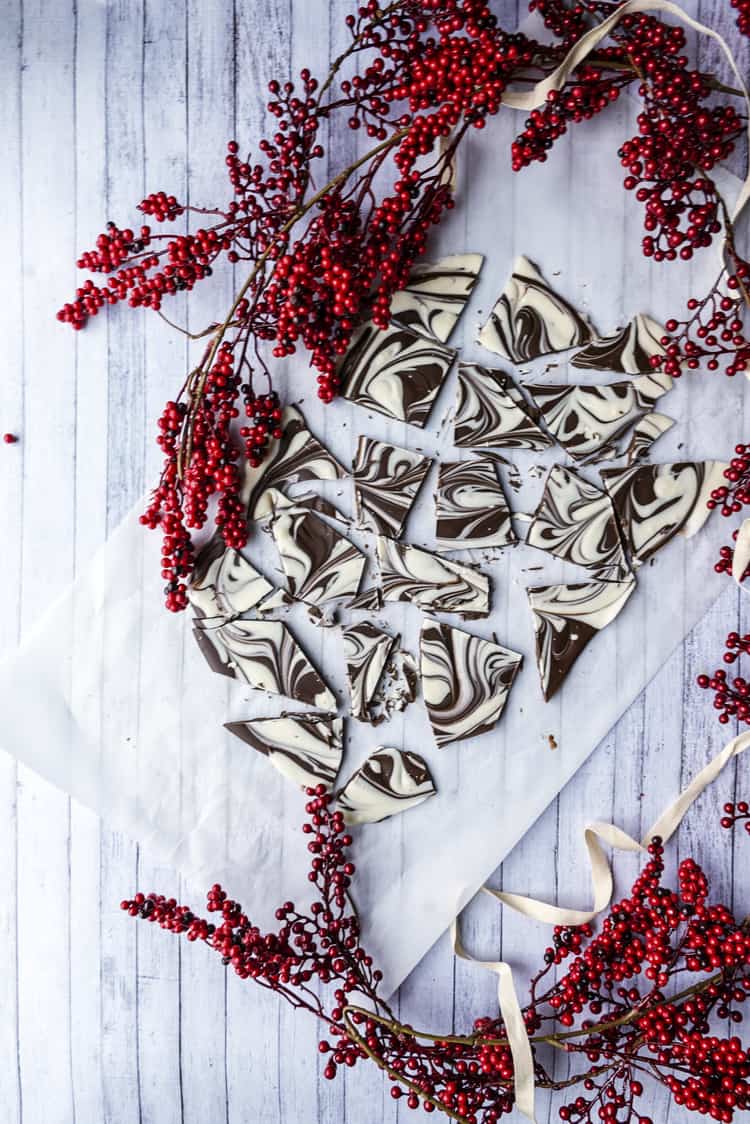 Now, as for the tools I have collected over the years to make sure my kitchen prep goes smooth… You'd be hard-pressed to see me without a set of sharp top-quality knives. I am kind of a junkie for at least one quality chefs knife in everyone's kit. A sharp blade is safer and helps kitchen prep go by smoothly.
I love this set of three perfect starter knives from Southern Kitchen (a cute little online market with perfect southern charm, filled with cast iron, and everything you need for a beautiful holiday table). The Cangshan blades a fine Sweedish steel on the most essential of knives, an 8-inch Chef knife, a 5-inch serrated utility knife, and a 3.5-inch paring knife. Each comes with a smooth, magnetic wooden cover.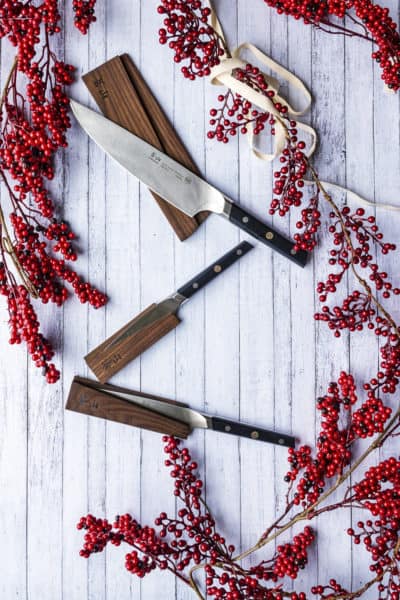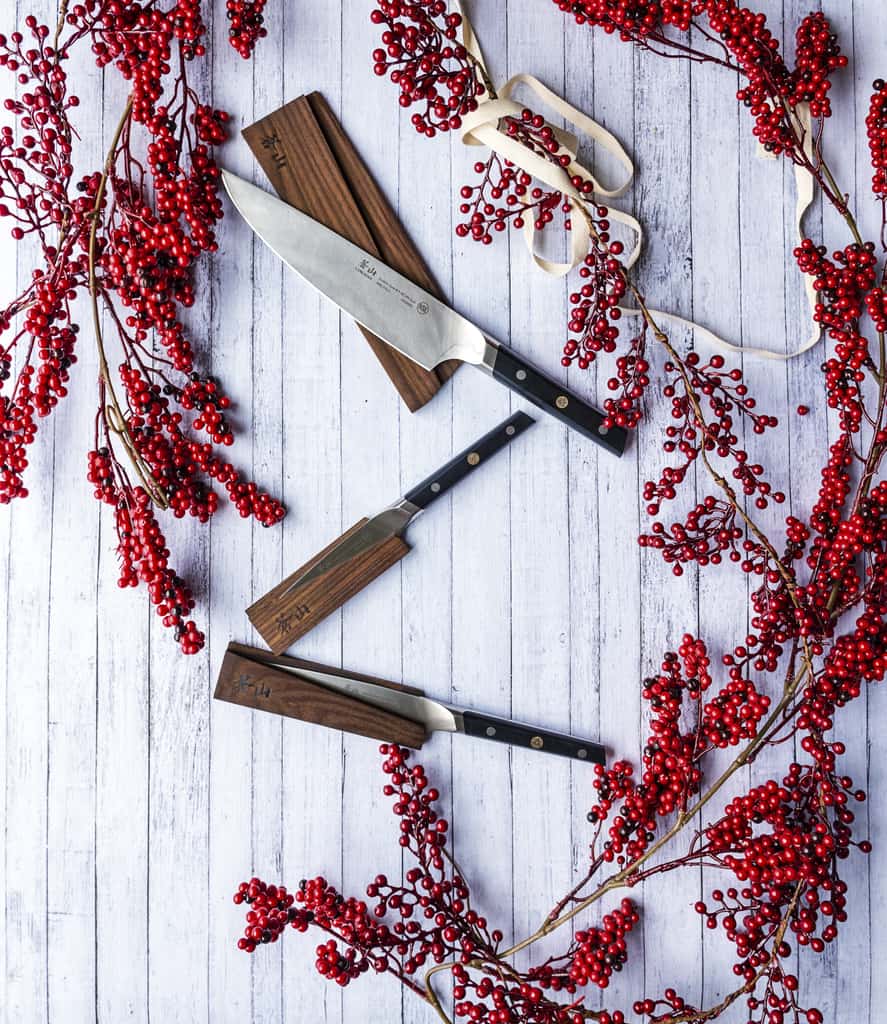 I am loving working these knew knives into my collection and know that they will be tools I use often through the years. Good steel always is, if you treat it well. And as for shopping online at Southern Kitchen? Easy, fun and somehow charming! I have my eyes on a few more gifts perfect for weddings or hostess gifts at the moment and maybe one or two for myself as well!
Don't believe me? Check out Southern Kitchen's Shoppe for yourself and…
Treat yourself to a little something to get you set up for a flawless holiday season! Check out Southern Kitchen for beautiful tools that will last you year after year as you get to cooking up your own traditions.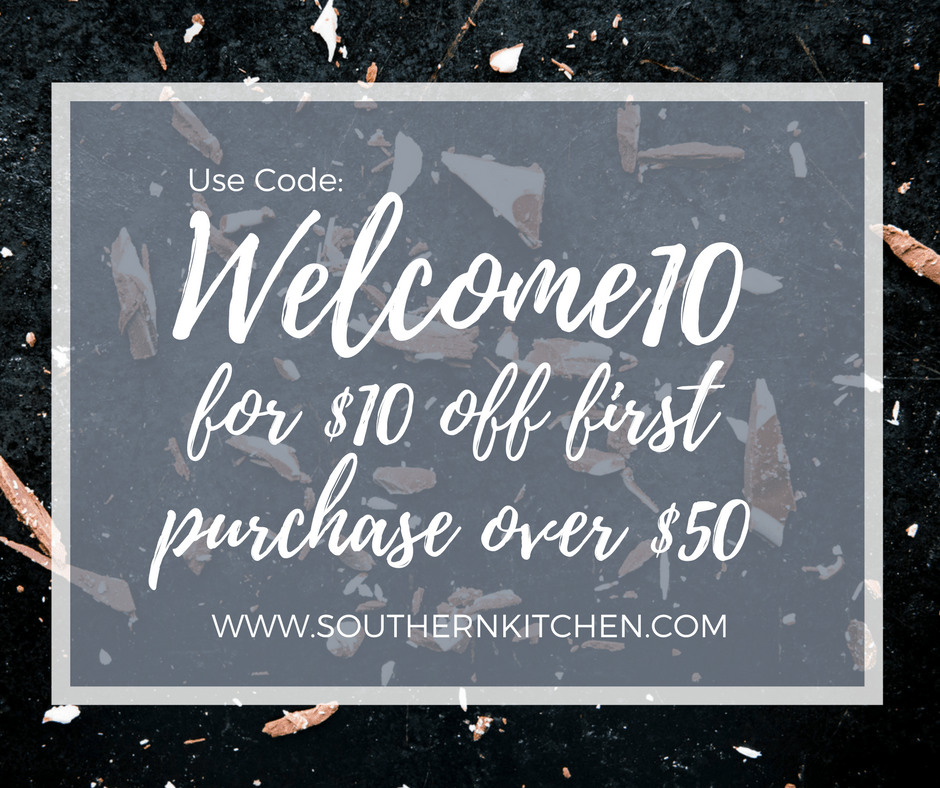 Have a classic recipe to share?
Submit your own recipe to Southern Kitchen. Southern Kitchen has regular recipe contests! More info here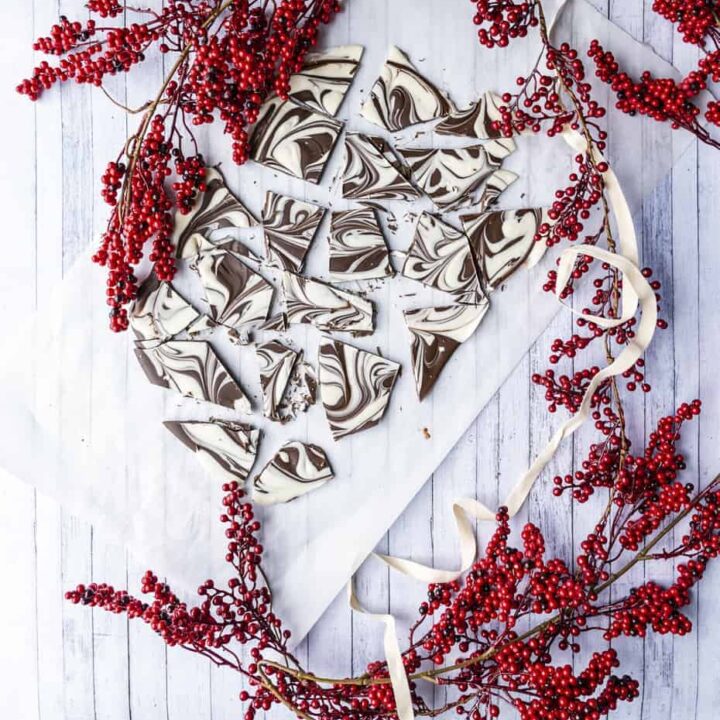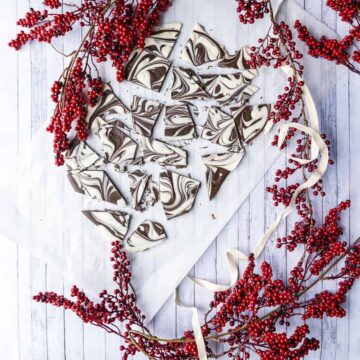 Ingredients
2

oz

dark chocolate morsels

3

oz

mint chocolate morsels

4

tsp

shortening

-

divided

2

oz

white chocolate morsels
Instructions
Line a baking sheet with parchment paper.

Set up your workplace with 2 microwave safe bowls. Stir the dark chocolate and mint chocolate morsels together in one bowl with 3 teas shortening. Microwave in 30 second bursts, stirring in between each burst, for 1 ½ to 2 minutes, until chocolate is melted and smooth.

Quickly repeat with the remaining 1 teas shortening and white chocolate morsels.

Spoon the mint chocolate onto the lined baking sheet, smoothing with an offset spatula.

Working Quickly, drop random spoonfuls of the white chocolate all over the mint chocolate.

Using a butter knife or wooden pick, gently pull the point through the chocolate, creating delicate swirls as desired.

Place in the fridge 30 minutes to set.

Chop roughly into uneven portions and enjoy.
Nutritional informations provided as a courtesy and is only an approximatation. Values will changes based on ingredients used.
⭐ Tried this recipe? Rate it ⭐
Help out the next person and give it a star rating below!