Matcha-chocolate marble cake is moist, full of flavor, and brimming with bold green color. Delicious with a warm cup of tea or coffee.

Today is brought to you by the color green, the letter O, and some mascara. But mostly the color green, as in chocolate-matcha marble cake. (That will teach me for photographing green marble cake on green with green. Duh much).

Today I am bringing you some Lashgasm mascara. Two Faced is one of the only brands I know as far as the fancy make up goes. Fancy being anything you can't buy one get one 50% off at the local drug store. I love Two Face's make up primer and ration a tiny bit here and there as if it is the last make up primer I will ever be able to purchase. (Don't ask, years of conditioning).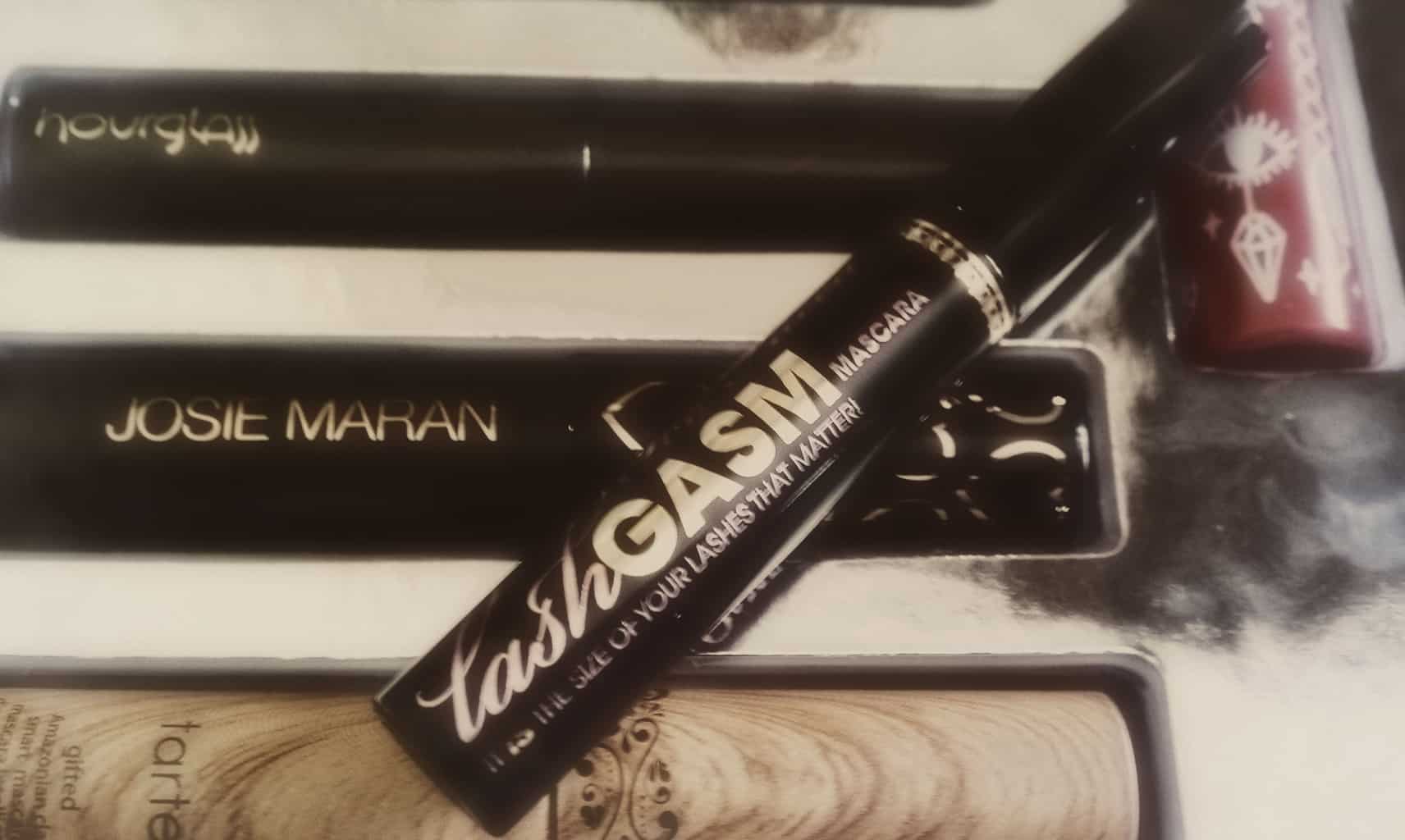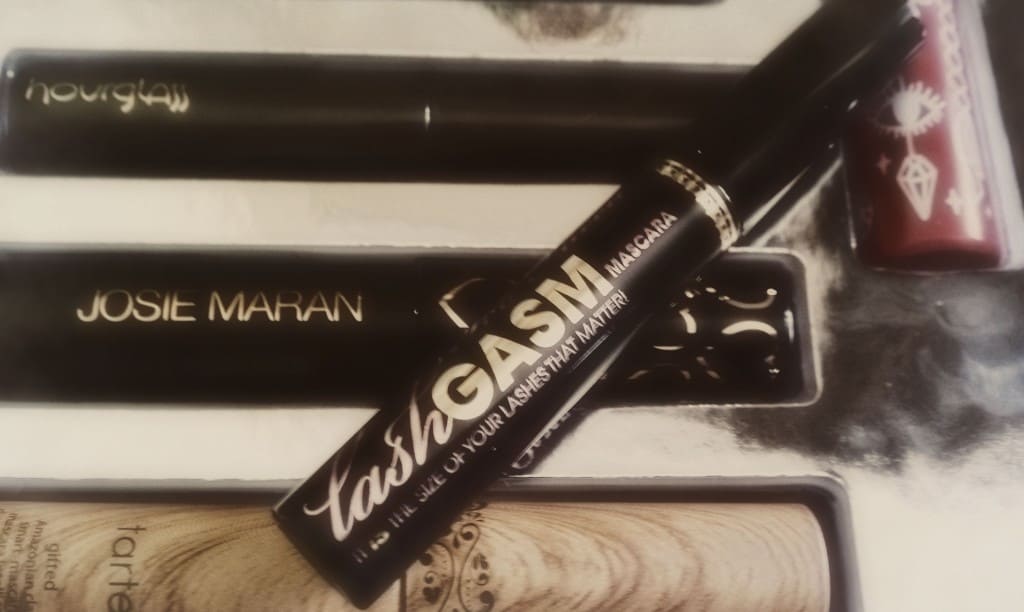 Ending anything with 'gasm' should raise any girls eyebrows, and the challenge of a broken promise to smirk her lips. In other words boys… well, you get the idea. No boys are reading this post anyway. But, much like all of those promises ending in 'gasm', this mascara left me disappointed and needing to wash up before work. The short bristles made for sharp, harsh lashes that were clumpy and artificial looking. And with all straight sticks, this was merciless if accidentally poked in the eye.
The matcha-chocolate marble cake is a different story.
I've been itching to play with matcha since those cupcakes I made last year. This cake came out wonderfully, except for my lack of marbling skills. I found the flavors to be wonderful and not overly sweet. Perfect sliced for breakfast or as a snack without being overly sweet.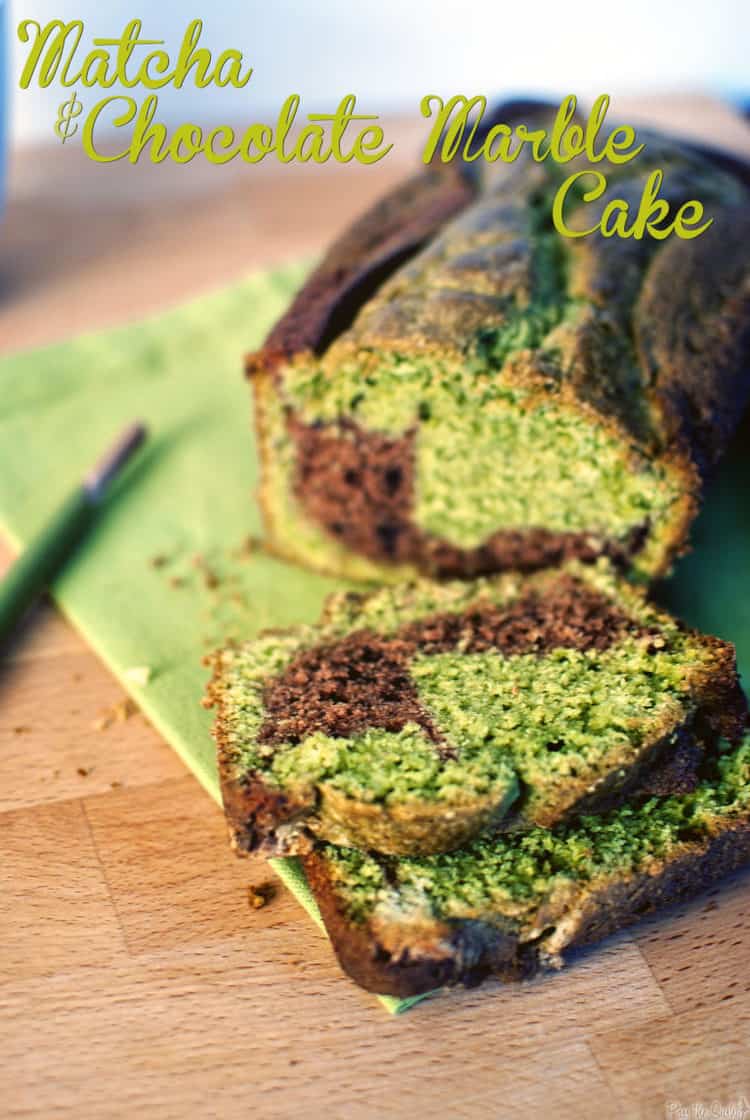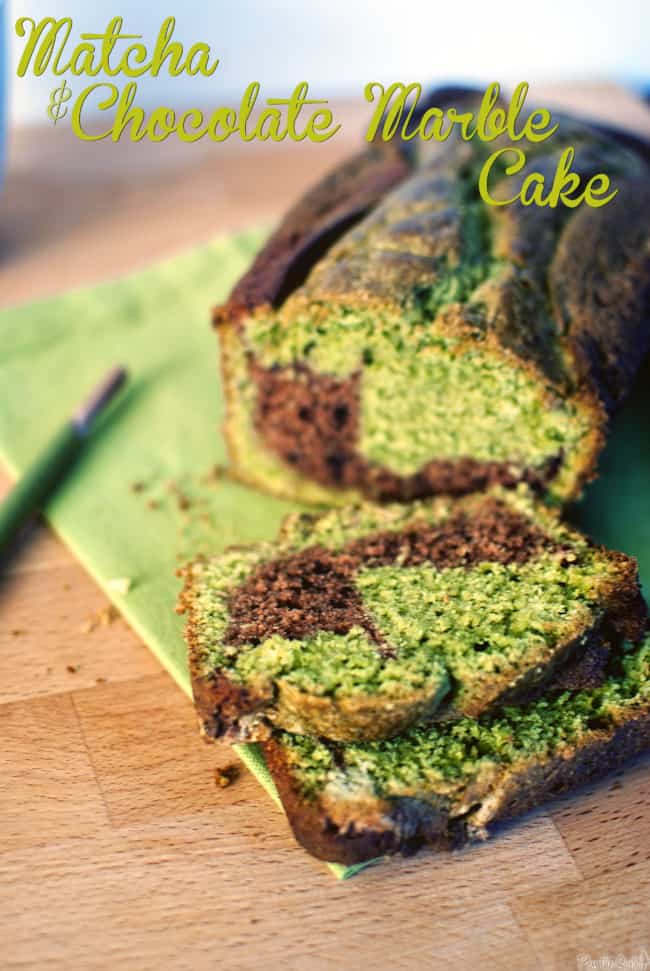 Matcha-Chocolate Marble Cake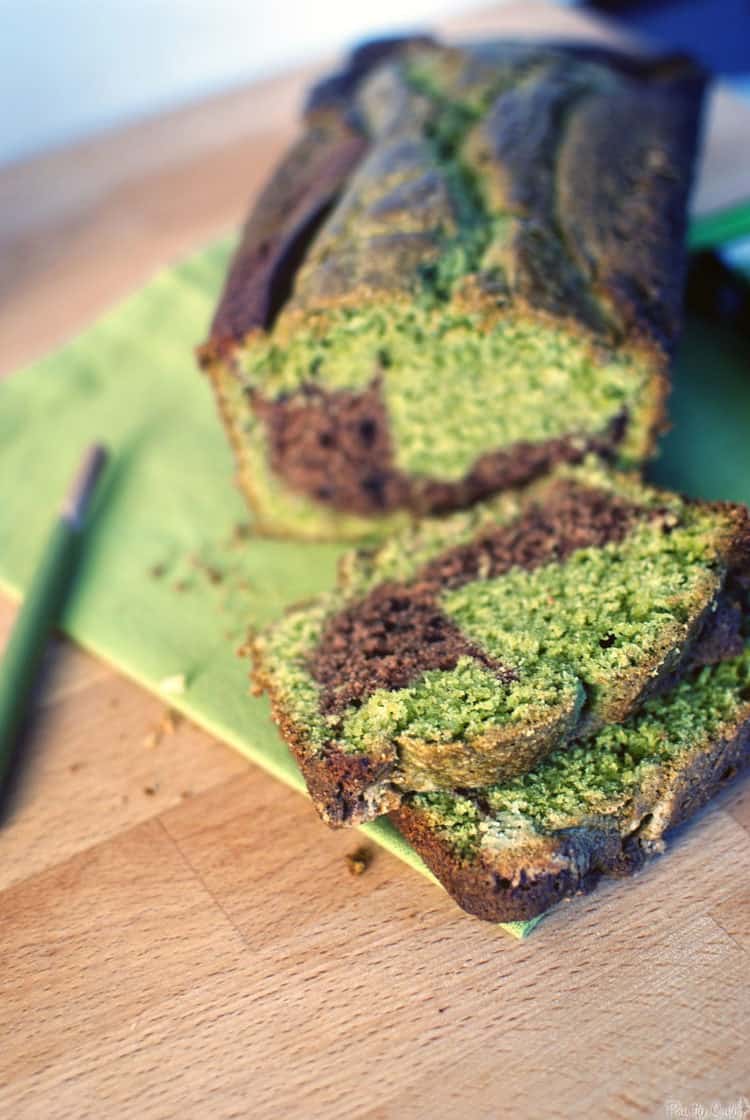 Discovered on Life's a Feast, adapted from Chef Marcy Goldman, Food & Wine.

Ingredients:
2 cups AP flour
2 teas baking powder
1/4 teas salt
12 tbs unsalted butter, softened to room temperature + 3 tbs unsalted butter, melted
1 1/3 cups sugar
2 large eggs
1 teas vanilla
1/2 cup whole milk
2 tbs unsweetened cocoa powder
1 1/2 teas Matcha tea powder
Preparation:
Preheat the oven to 350 degrees F and grease an 8×4 loaf pan.
In a medium bowl, whisk together the flour, baking powder and salt; set aside.
In the bowl of a mixer, beat the 12 tbs butter and sugar until fluffy. Beat in the eggs, one at a time, scraping down the sides as needed. Mix in the vanilla.
Slowly mix in the dry ingredients, alternating with the milk until blended.
In another small bowl, whisk the melted butter into the cocoa powder in a small bowl until completely blended and smooth. Remove one cup of the batter from the mixing bowl and stir into the chocolate mixture until well blended.
Stir the Matcha tea powder into the remaining batter in the mixing bowl. When mixed, spoon half of the matcha batter into the prepared loaf pan, making sure to smooth out to all corners and tap down any lumps. With a spoon or spatula, plop the chocolate batter onto the matcha batter ( I did not need to use all of my chocolate batter). Then cover the chocolate layer with the remaining matcha batter, using the back of a spoon, or spatula to smooth out while trying to mix the chocolate layer. With a butter knife, create a few swirls in the batter.
Bake for 25 minutes then reduce the oven temperature to 325 degrees F and bake for an additional 25 minutes. Ten with aluminum foil to prevent any further browning and bake for  10 to 15 minutes  more or until just set in the center and a toothpick comes out clean with a few moist crumbs.