Salted peanut butter Nutella cookies will capture your heart with their chewy, chocolate-hazelnut goodness, accented with salted peanut butter.
Let's talk Pinterest. I know I am late to the game with this post, but I am running on empty and Pinterest is an easy topic. Before I was addicted to it, pinning delicious meals and treats that peeked my eye, but recently I discovered all the other wonderful uses of Pinterest.
Like getting dressed. Pinterest makes this handicapable girl get dressed in moments by showing me color organized outfits. Now I don't have to walk into my comic shop filled with guys and ask if I look like a tool. Clearly if someone planned it, wore it and pinned it first, I'm safe. Right? Otherwise, I would have never known plaid went with that green cardigan and my spiffy boots. And all the shoes on Pinterest... oh, the shoes. Which is also good, because it is a guilt free virtual retail therapy outlet. 😉
And decorating inspiration. Oh I am loving that. I have been determined to make our bedroom more than just a bed and where we store our clothes. It started there, and not I'll be damned if I don't have tid bits of inspiration for the entire house. But first, I will conquer that bed room. (Etsy has been pretty handy for that as well).
The best thing though, is the inspiration from other bloggers. Organization for the house, tips on storing things, the blogs I discover when I click around. I am addicted to Pinterest. Why didn't someone think of this sooner? Google, you're slacking.
What's not slacking, however, are salted peanut butter Nutella cookies. There isn't a thing missing from them that I don't want in a cookie.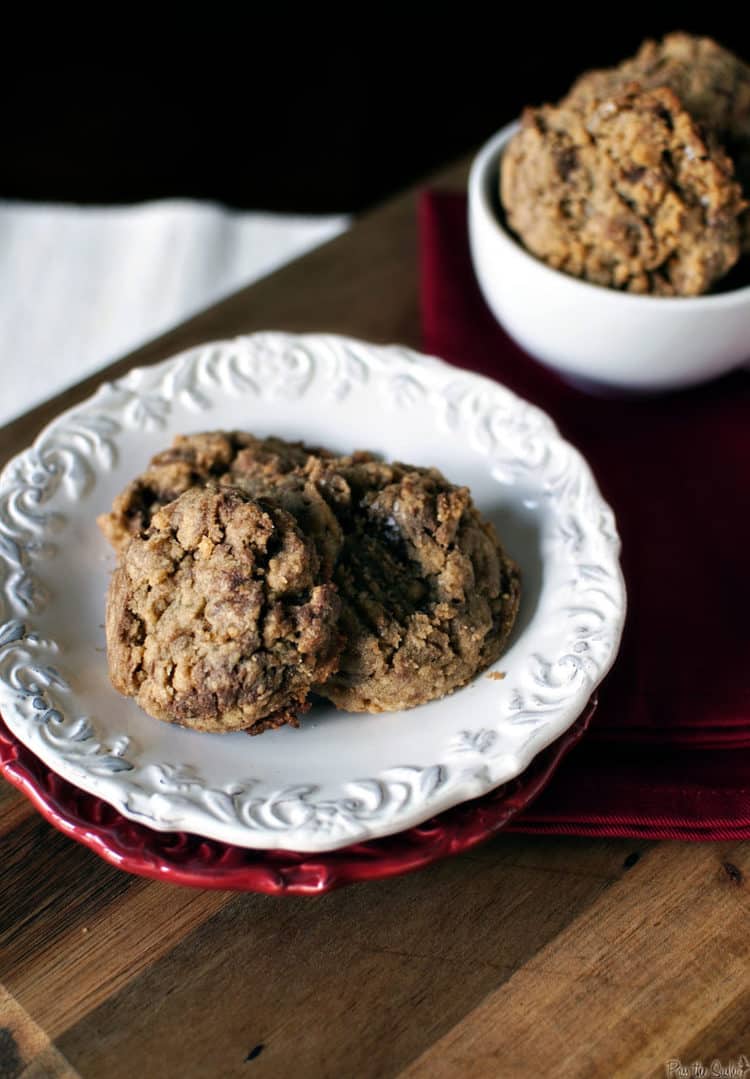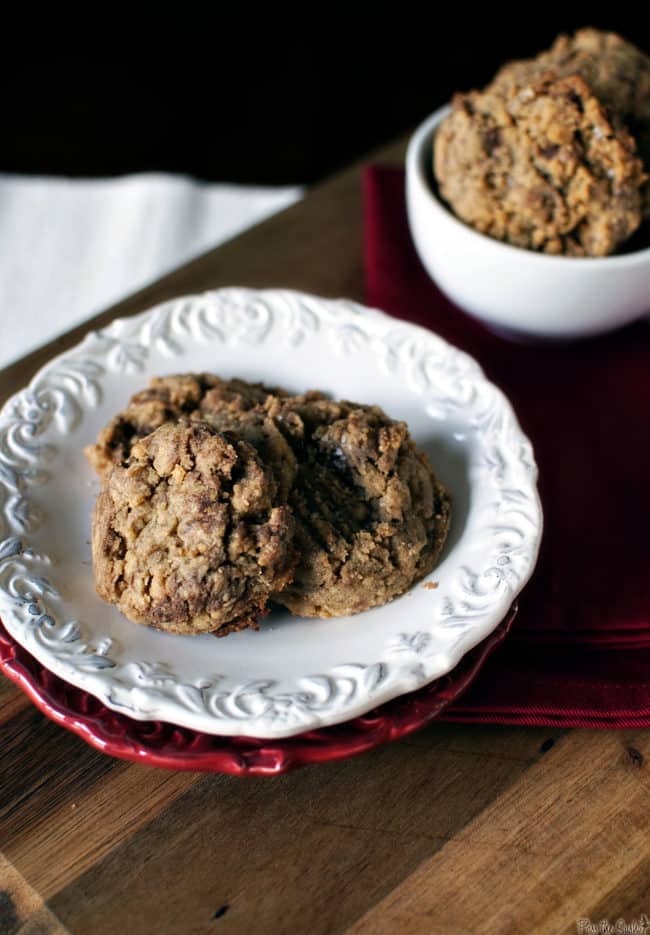 Salted Peanut Butter Cookies with Nutella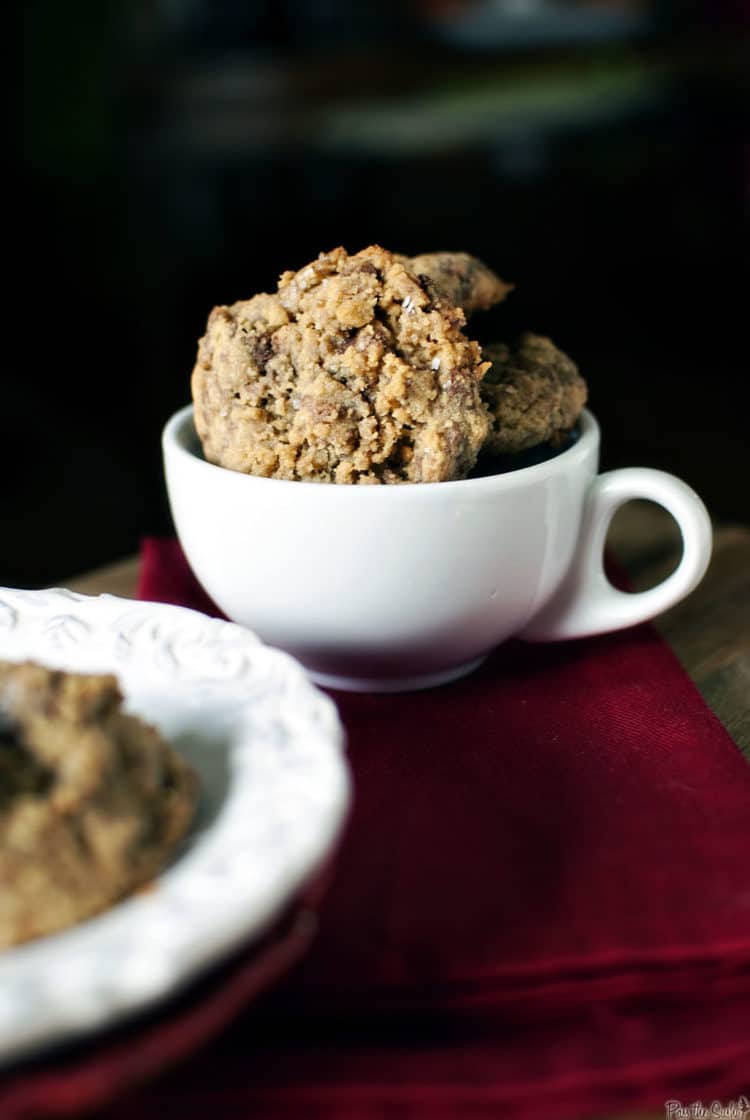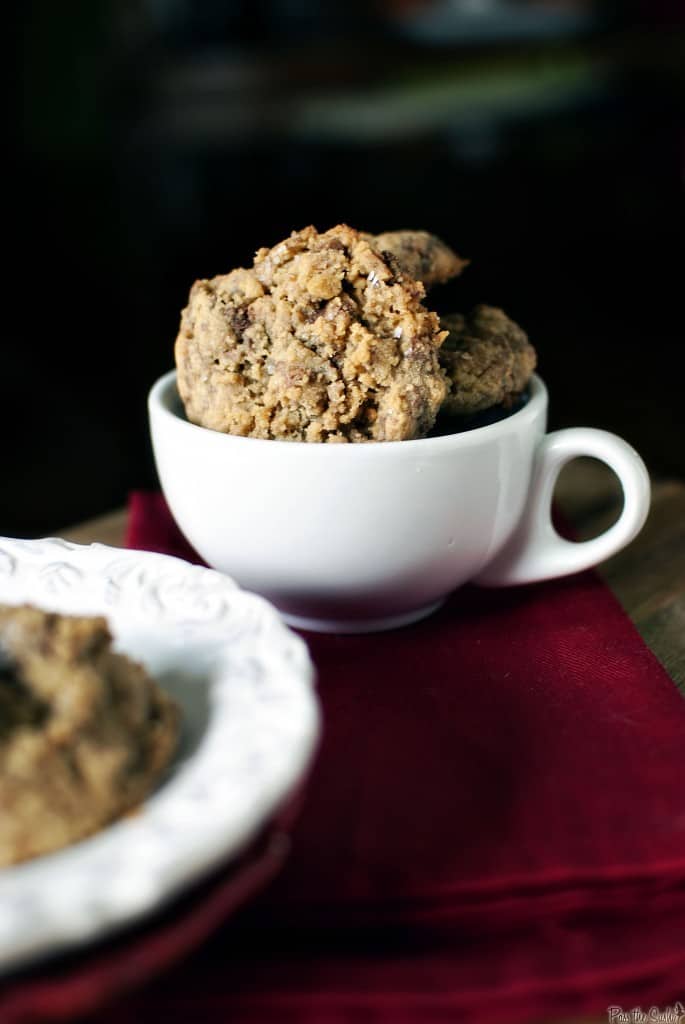 Discovered on Fresh and Foodie, modified from Delightful Bitefuls
Ingredients:
1 ¾ cups AP flour
¾ teas baking soda
¼ teas salt
½ cup unsalted butter, softened
¾ cup peanut butter, smooth or chunky
½ cup sugar
½ cup packed brown sugar
1 egg
½ teas vanilla extract
¼ cup Nutella
1 teas sea salt
Preparation:
Preheat oven to 350 degrees F. Line baking sheets with parchment paper.
In a medium bowl, whisk together the flour, baking soda and salt; Set aside.
In the bowl of a stand mixer, mix the butter, peanut butter and sugars until combined and fluffy, about 3 minutes. Scarp down the sides to insure everything is mixed well. Add the egg and vanilla and combine. Slowly add in the flour mixture until just combined. It will be a slightly crumble dry ball of dough. Fold in your Nutella without mixing in too much (we're going for swirls here).
On a clean work surface, turn the dough and and for into a ball. Wrap in plastic wrap and chill for 15 minutes in the refrigerator.
Scoop tablespoon sized balls out onto the baking sheet and press with a fork. Sprinkle each with a dash of the sea salt.
Bake for 10 minutes, or until edges are well browned. Cool on a wire rack before serving.